Listening and watching a Hunnypot Live broadcast is a Scary Home Companion but if you are there it's even more frightening.
Show #395 was scary good. Hot Tub started the night and put beats to the outside heat, Maura Duval floated in to talk about her work and history in music, Stoll Vaughan joined us for a quick interview and an beautifully tender solo set, Colin Magalong got everyone dancing to disco rock music, Ali Stone did a pop up DJ set, The Songery broke hearts and got us to dance along and the night finished off with Hot Tub's famous party music.  07/09/2018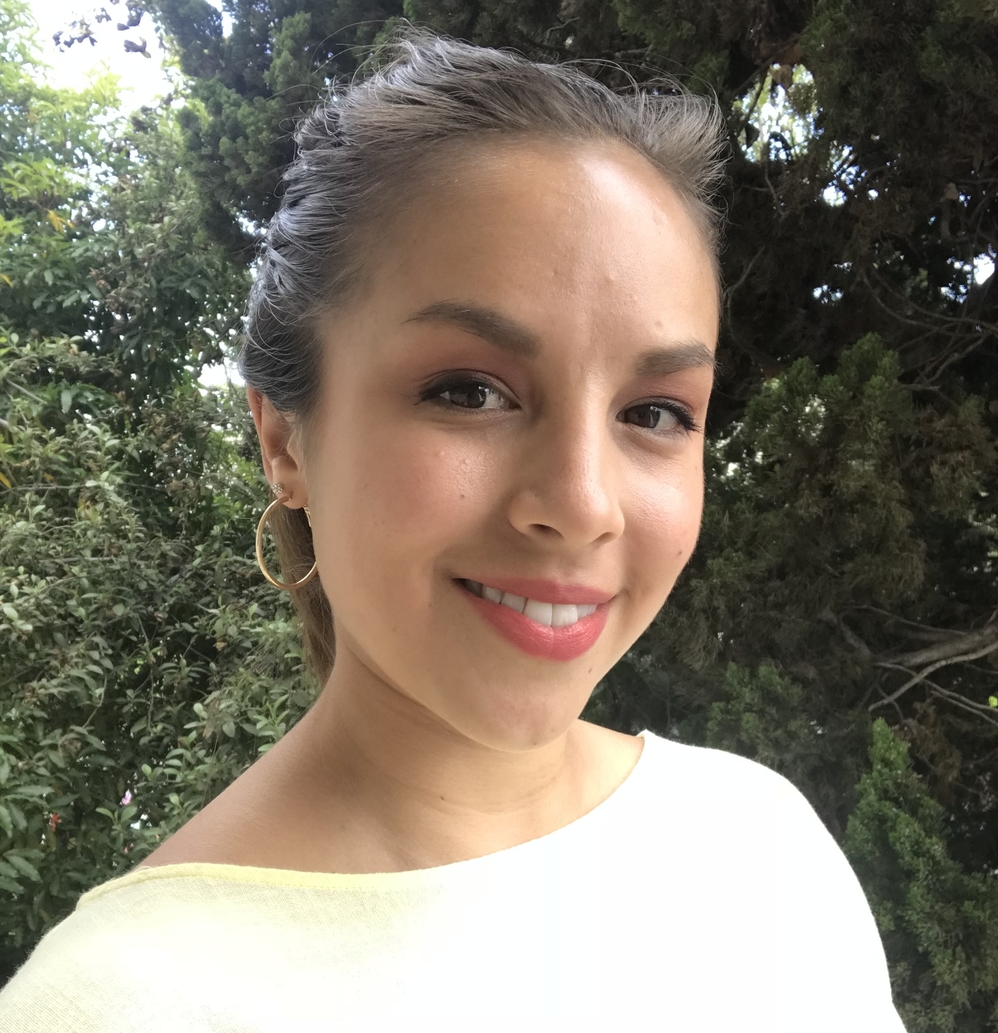 MAURA DUVAL (MUSIC INDUSTRY GUEST INTERVIEW/DJ SET)
Maura Duval is currently the Creative Director, Pop/Rock in ASCAP's LA office. She has been with ASCAP for three years and began as a Associate Director, getting promoted to Director after two years. Maura's primary focus at ASCAP is finding creative opportunities for ASCAP's many writers, producers and artists that operate in the Pop and Rock space. She also collaborates creatively with the LA industry, including managers, A&Rs, attorneys and also helps host many of ASCAP's events in the LA region. Prior to ASCAP, Maura worked for Michael Lynton (CEO, Sony Entertainment) and also spent a couple years as a day-to-day artist manger and tour manager at a company called SQE Music. Maura has a Bachelor's of Science in Music from CU Denver as well as a decade plus of classical violin training.
---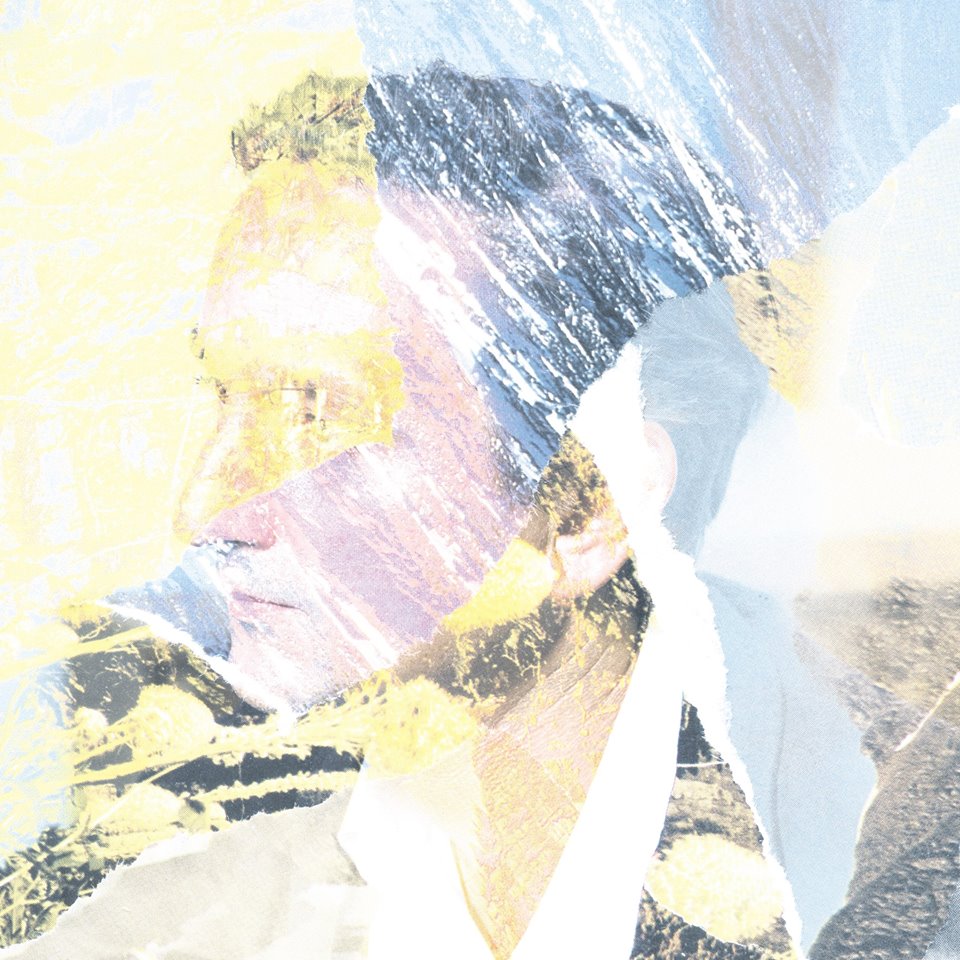 STOLL VAUGHAN
If Stoll Vaughan sounds familiar -- his music, if not the name – it might be because the Los Angeles-based singer-songwriter's efforts have been heard, but not necessarily identified, on major motion picture and network TV series soundtracks like True Blood, Shameless, Friday Night Lights and The Office.
Stoll's intriguing new album, The Conversation, comes out independently via the Commonwealth Artist label on June 29 and is likely to, at last, identify the artist with the music he's been creating for quite some time. It's not as if Stoll has been completely anonymous in light of the fact that he's toured with such top and varied artists as John Mellencamp, Marty Stuart, Def Leppard, John Fogerty, Journey, Don Williams and James McMurtry.
At the start of his recording career, he released two albums (Hold on Thru Sleep and Dreams and Love Like a Mule) that were produced by Mike Wanchic, Mellencamp's co-producer and longtime guitarist. Both, in fact, hit the Top 10 on the Americana chart. Thereafter, he composed the music for David Lynch's Webby Award-winning 2009 Internet documentary series Interview Project, directed by Austin Lynch— son of David Lynch and Stoll's best friend since school. The younger Lynch has now directed evocative L.A.-centric videos of acoustic performances by Stoll of five of the 13 songs on The Conversation.
The album itself was half-produced by Wanchic at Mellencamp's Belmont Mall studio near Bloomington, Indiana, with backing musicians including Mike's Mellencamp bandmates Andy York on guitar, drummer Dane Clark and keyboardist Troye Kinnett. The other half was produced in Nashville by Stoll's pal Carl Broemel—guitarist for My Morning Jacket—with that band's bassist Tom Blankenship among the session players.
Stoll counts such legendary singer-songwriters as Townes Van Zandt, John Prine, James McMurtry, and Bob Dylan among his influences, as well as eclectic Nashville contemporary country music greats Marty Stuart and Greg Garing.
His experience is even more wide-ranging than those names might seem to indicate; he also starred in the 1990s Indiana hardcore punk band Chamberlain, after which he worked with Wanchic at Echo Park Studios in Bloomington where Broemel, incidentally, played in the rock band Old Pike.
But Stoll, who hails from Lexington, Kentucky, and has been honored by his home state with the esteemed Kentucky Colonel award for public service, had been living in Nashville—and became embedded in its Americana scene—prior to hitting the road as opening act for co-headliners Def Leppard and Journey in 2006 and 2007.
"I'd been doing a lot of touring—also including a Mellencamp- Fogerty tour—and had lived in New York for a second before the Def Leppard/Journey tour came about," Stoll recalls. "I was the 'fluffer,' taking the stage before those household names came on. Even though I was a solo acoustic guy, I enjoyed the experience quite a bit. I wrote some songs with [Journey's] Jonathan Cain--and sometimes the band would come out and play with me. So it was really positive."
Stoll, who had also founded his own music publishing and artist development companies, came to L.A. to write and produce an album for the wife of Rick Allen, Def Leppard's drummer.
"I moved from Nashville to Los Angeles in 2008—when everyone else was making their exodus from L.A. to Nashville!" says Stoll, who immediately went to work on his own, meeting with music supervisors and landing TV show song placements when they needed country/Americana music. Several of them now appear on The Conversation and include "Further Down the Line" (The Open Road), "Meet You in the Middle" (The Office finale).
"I'd started my artist development company in LA, built a studio and found some artists and was working on developing them," Stoll says. "But when it was time for me to get back to the process of writing songs for myself, I didn't really know what to say, and thought maybe I should reconsider everything: I'd been in music, but it wasn't about the music, if you know what I mean. Being out there hustling and having to raise money, I'd kind of left myself far behind doing things I wasn't good at. It was so painful that I started going to a therapist— and brought my guitar!"
Luckily, this returned him to his songwriting strength, and his confidence returned with it.
"Forgiveness' really was a strong song for me in getting back into the groove, and songs started coming to me as I trusted the process again, as I had before I went off on those tangents. It became all about forgiveness, hope and love."
The album's title, Stoll says, signifies "being in a continual conversation regarding people, God, and the fears we carry around—and how music interplays with everything emotionally and spiritually. But it's really me trying to listen, and then relying on trusted friends to help me put down what I heard."
Website  Facebook  Twitter  Instagram  iTunes  YouTube  Spotify
---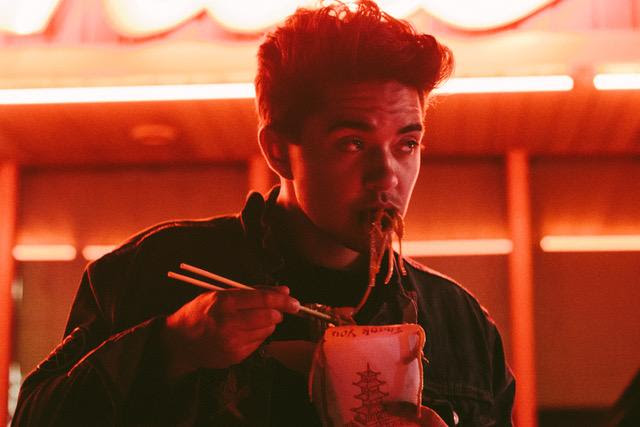 COLIN MAGALONG
Colin Magalong emerges as an artist with a refreshing vocal range and infectious melodies.  Magalong grew up on the San Francisco peninsula where he was heavily influenced by artists such as BreakBot, Michael Jackson and Kid Cudi.  He studied at the Colorado University of Denver and has since moved to Los Angeles where he currently resides. Having spent the last year writing his debut EP with a small pool of collaborators- as well as writing for other artists on their projects - Magalong is ready to bust out in 2018.  With 90's inspired hooks and nu-disco grooves, Magalong 's debut EP is set to be the new soundtrack of your weekend.
Facebook  Twitter  Instagram  Youtube  Spotify
---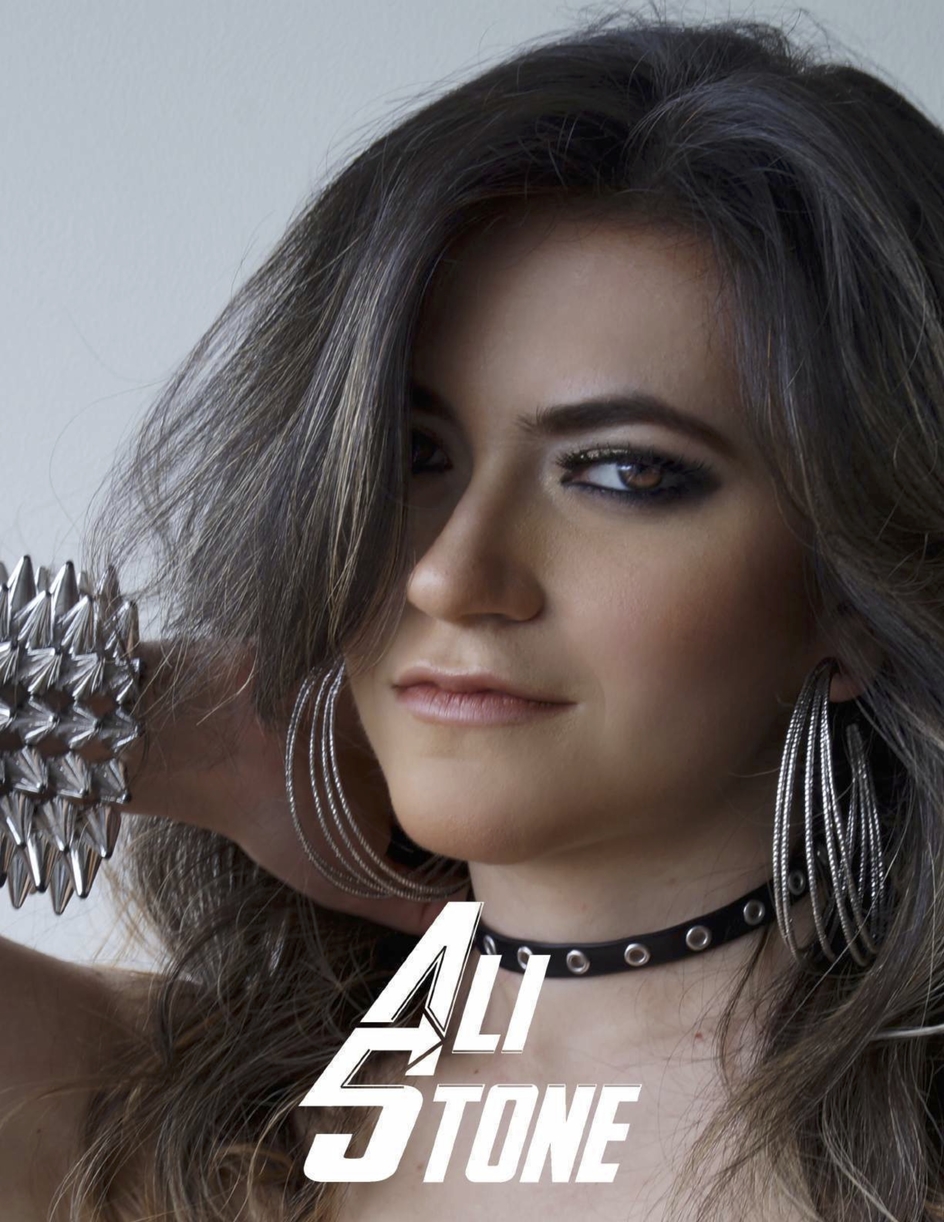 ALI STONE (DJ SET)
Electronic music isn't the realm of many women in Latin America. Colombian producer, multi-instrumentalist, singer/songwriter, and DJ Ali Stone is starting to make waves with her music, and she's managed to craft impressive works along the way, making movie soundtracks, remixes for top artists such as Katy Perry and Camila Cabello, playing festivals like EDC and most recently being one of the opening acts for Justin Bieber's Purpose World Tour. Stone, a classically trained musician, was also featured on the international campaign project "Empowering Women", which promotes gender equality on male-dominated jobs.
Website  Facebook  Twitter  Instagram  iTunes  YouTube  Spotify
---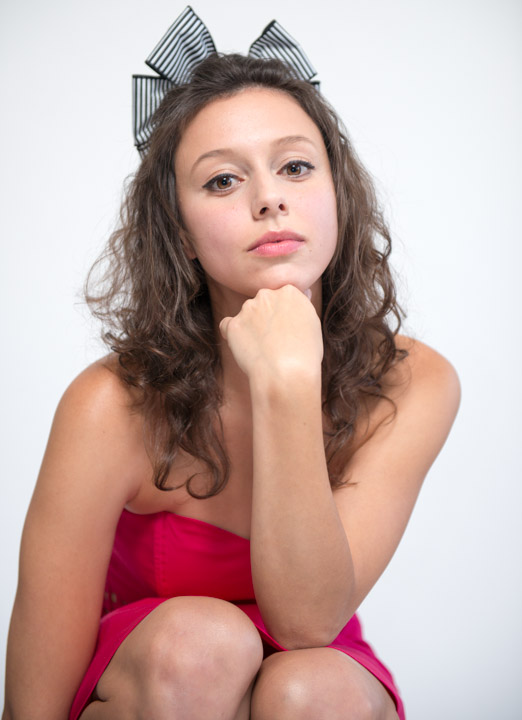 THE SONGERY
Writing songs that deal with every color and nuance of life, The Songery aims to push mental boundaries through genre-bending pop and theatrics.  The concepts, ideas, and messages behind the songs are more important than the songs themselves and every move, every sound, every visual is developed with care and intent in a final attempt to peel back the mask that humanity can so easily wear.
When asked why one person would decide to call herself "The Songery" she replies, "The Songery is more than a persona. It is a call to arms, a spearhead signaling for spiritual awakening, symbolic of an ideology that the world seems to be lacking severely and yet constantly surrounds us. For this reason, my project is grounded in story-line, integrity, concept, and character. I feel very secondary- as if I am the one driving the car, and it's my car… but I am not the car. The Songery is a name I feel very intertwined with, I feel it so perfectly encapsulates the whimsical world I strive to show people.  I'm not quite there yet. I'm still developing, completely on my own, so it is a process… but I'll get there."
-I also feel the name gives me freedom to play with all these abstracts and to adopt such a wide range of tones and subject matter. Some very light, some very dark, ranging substantially in color yet all unified within this world. I have been writing songs and performing since I was a little girl, and never really had the belief that I could or should be trying to make a career out of it… until The Songery came along. It sparked a purpose within me. I believe in The Songery with such passion that I want to keep fighting until I see it realized. The Songery comes with power to me. It is more than me. It is bigger than me. If I forfeited the name, the music would not feel the same. Nothing would feel the same. It would not be the same.
The Songery loves Jonsi, Sigur Ros, Regina Spektor, Danny Elfman, Queen, Nick Cave and Warren Ellis, Beethoven, all the random hits of the 80s, and pretty much any film score.