Hunnypot Live! isn't the kind to respect you in the morning. We don't exhibit reverence until at least 2pm. Show #397 wasn't gentle for first-timers either. Hot Tub Johnnie starting by paying homage to good music by broadcasting a set of semigogue songs. Rilan sat down for a quickie interview and a preview of his live set. Our guest "DJ" Stephan Pine returned to the water to share his MARVELous tales of his music career and brought a great set of music to share. The Tremolo Beer Gut bloated us with watery riff rock instrumental madness, Rilan delivered a compact stadium pop extravaganza, Miranda Glory sang sultry R&B styles, Mike Martinez Music performed emotional pop music and the night capped off with our world famous dance party.  08/06/2018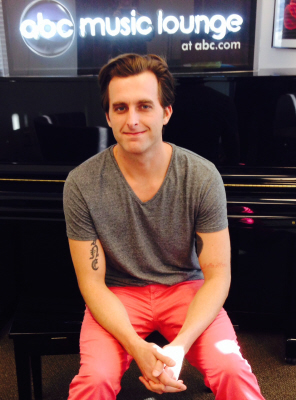 STEPHAN PINE (DISNEY/ABC TELEVISION GROUP MUSIC, GUEST INTERVIEW/DJ SET)
Guest DJ Stephan Pine moved out from Ohio a decade ago and is living the LA dream. Working within the ABC Music Dept under the mentor-ship of the great Dawn Solar, Stephan has learned the ins and outs of music supervision, clearance and licensing. And being a guitar player he loves ROCK!
Stephan is supervising several popular Netflix originals from the Marvel universe, Jessica Jones, Daredevil and The Punisher. BIG SHOWS! Come on out for the hang and congratulate Stephan on being an official newlywed!
---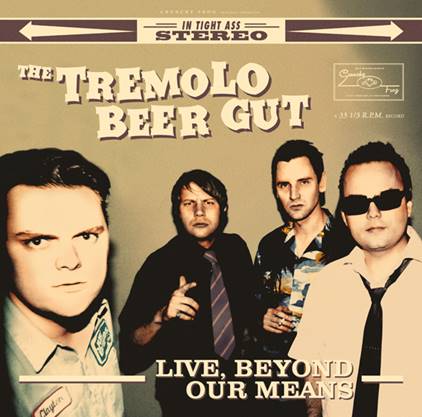 THE TREMOLO BEER GUT
The Tremolo Beer Gut are from Denmark/Sweden and there touring the US west coast from Seattle to San Diego. A 98% instrumental garage rock/spy surf combo. 5 LPs and a bunch of 45's on the rap sheet. Low maintenance/High performance 4 piece

Formed in a different millennium by Yebo and Sune Wagner from The Raveonettes – later joined by Per Sunding from Eggstone and The Great Nalna (when Sune moved to the states) and Jengo.
Nalna and Yebo has also played with Jon Spencer and Matt Vert - Ray's Heavy Trash combo, Yebo also with Junior Senior, PowerSolo and Thee Attacks.
All in all a well seasoned and very spicy combo with a lot of garage rock pedigree and a guaranteed hot live show at your party/show/mother's house.
---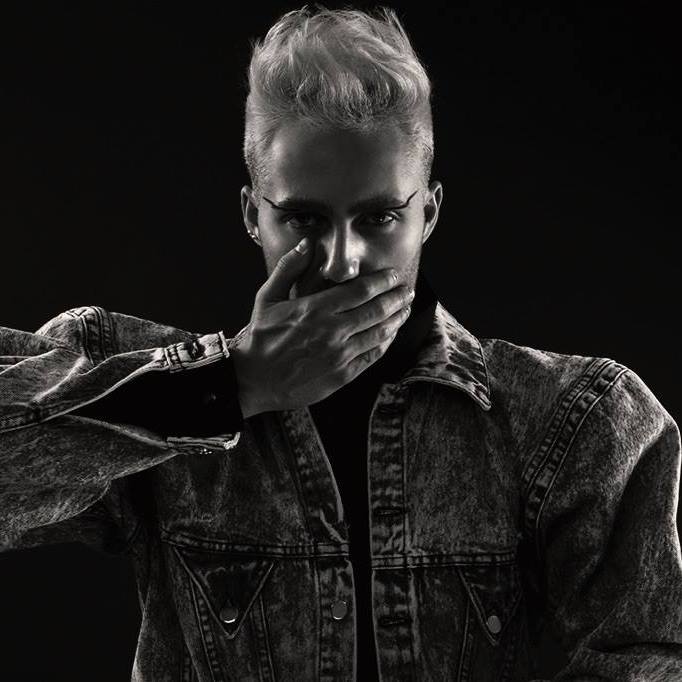 RILAN
Twenty one-year-old singer, songwriter, and dancer Rilan is a study in contradiction. The independent artist, who first appeared on the scene with his 2015 EP Chemical, is a charismatic looker who describes himself as a "freak" and a "weirdo." Because he dressed like an emo kid and wore makeup to his preppy high school in New Orleans, his classmates assumed he was a troublemaker, when he was actually a straight-A student who never disobeyed his parents. He's a former musical theater kid who loves '70s glam rock and '80s synth-pop. He's chatty and warm in person but insists he has no social life and few friends. "I don't connect with people easily," he says. "I like to sit back and observe, and report on how I'm feeling through my music."

Rilan's songs are an object lesson in not judging someone or something by its appearance. "It drives me crazy," he says. "It's probably why I got bullied in high school. I would get in fights with people who made fun of kids for wearing what they wanted. I don't want to be normal. Normal is boring and pointless. I find beauty in mystery and obscurity."

In Rilan's music, dark, sad emotions are dressed up in glossy dance-pop packages, like the house-influenced single "Blindfolds," featuring Naz Tokio, which is about being rejected by someone you love and not being able to let go. On the surface, bouncy electro-pop tune "Not Sorry" appears to be about a one-night stand. "But if you dig deeper the song is really about me and how I deal with the world," Rilan says. "That I've got nothing left to lose by pursuing music and I need to be unapologetic in how I present myself to people. It's kind of my own personal anthem: I'm not sorry about doing this because I believe in myself. So it's about not being afraid to be yourself."

Rilan's music — which he describes as "a gothic dance party, because it's fun on the surface, but its heart is black as coal" — is indeed unapologetic. "It comes from this angry, guttural place," he says, "I'm terrible talking about how I feel, but if you just listen to the lyrics, they're kind of this empowering vessel that lets me show the world who I am."

The New Orleans native has been expressing himself through performance since he was a child. Rilan got his start at age five doing theater, then took his first dance class at age 11, going on to study ballet, jazz, tap, and modern dance. "I had all this anxiety built up inside of me and I could channel it into moving my body," he says. At 14, tired of being told he was "singing it wrong" by musical theater directors, Rilan began writing songs. "They were about running away and breaking social norms," he says of his earliest compositions. "I wrote about a guy wearing makeup. It was me. I was like, 'This is my commentary on your society.' I was thinking about how these preppy kids from my school were getting drunk on the weekends but would come to school looking all country club. I looked like I was going to kill the neighbor's cat and sacrifice him to Satan, when in reality, I came home, did my homework, then went upstairs and played piano for hours. That's how I escaped from human interaction."

Growing up in what he describes as a "big, traditional, Italian, Catholic family," Rilan was the black sheep. "All my older cousins played sports," he says. "Even the girls in my family were athletic." His parents were very protective of him, as well as indulgent. "I think because my parents were so happy they finally had a child that they just said, 'Do whatever you want.'" Rilan says. When Rilan was 10, Hurricane Katrina hit New Orleans and his family was displaced to Houston for six months. "You could go back to the city, but there was no infrastructure," he says. "The power was out and it was kind of a ghost town. I had never lived anywhere else, so it was very hard. Houston felt sterile, there wasn't enough weird, creepy stuff everywhere. New Orleans is the most haunted city in the continental U.S., which probably explains why I'm dark as fuck," he says with a laugh.

With Rilan disconnected from his hometown, music became his closest friend. He gravitated toward gender-bending artists like Prince, Adam Ant, Boy George, Freddie Mercury, and David Bowie. "Bowie's whole career was like an allegory for how you can see your potential if you are limitless and don't confine yourself to a box," Rilan says. He also fell in love with powerful, rule-breaking female artists like Lady Gaga and Madonna, whose songs he would sing while dancing on the coffee table as a kid.

At 14, Rilan began to look for producers in New Orleans to work with, to no avail, so he pursued his dance career, going to conventions and traveling to L.A. to audition. Then two years ago, he hooked up with Grammy-nominated producer/engineer Damien Lewis (Rihanna, Katy Perry, Beyoncé) and the two began writing songs together. One of their first efforts, the twisted love song "Chemical" became Rilan's debut single. The visually sumptuous video for the title track, directed by Ethan Lader, has racked up more than 2.2 million views on YouTube. "That song set the tone for everything we did after that point," Rilan says. Rilan moved to Los Angeles in early 2014 and has since worked with such top producers as Dallas Austin (Michael Jackson, Madonna, Lady Gaga) and Justin Warfield (She Wants Revenge, Depeche Mode). He's also performed multiple shows around the city, and last year, was cast as a Warbler in the final season of Glee.

Despite his many talents, it's music that remains Rilan's focus and his vision is crystal clear. "There isn't this kind of androgynous male artist who's doing something weird and strange but still making tangible pop music," he says. "I want to do that. And I want it to be very visual. I'm not just going to sit on a stool and strum a guitar. I want to make pop music that is freakshow-esque but done in a tasteful way." And how does he hope people will feel when they hear his music? "Understood," he says. "I want to be a voice for people who feel like there's no one to talk to. I want them to feel lifted up by my music. I want them to know that it's okay to be weird. I'm gonna wear crazy things and I want everyone to feel comfortable wearing crazy things and expressing themselves in any way that they can."
Website  Facebook  Twitter  Instagram  iTunes  YouTube  Spotify
---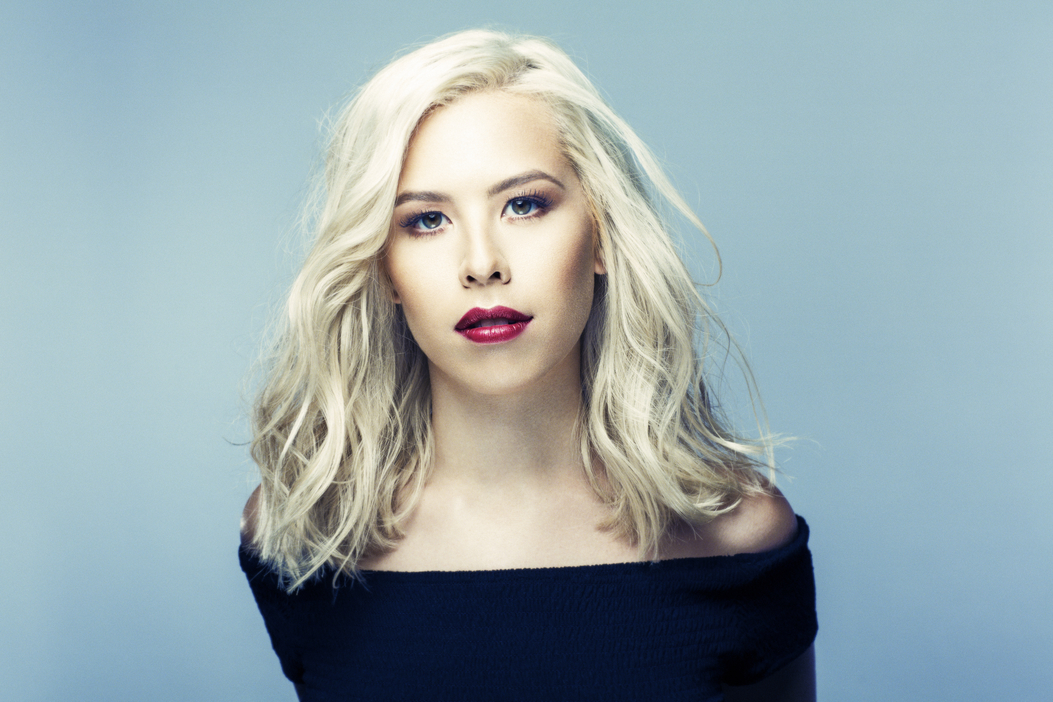 MIRANDA GLORY
Miranda Glory is an LA based singer/songwriter. A graduate of the Professional Performing Arts School in NYC, whose halls have been graced by the likes Alicia Keys and Britney Spears, Miranda Glory headed to Boston after high school to the prestigious Berklee College of Music, where she earned her degree in early 2016. She scored her first major solo success when she was selected to record a vinyl LP in Valencia, Spain, under Berklee's label.  Miranda continued to write and record, and began to release her music independently online.  In late 2016, she was discovered and selected to the exclusive Neverland Songwriting Retreat in Costa Rica, which heralded her arrival as a songwriter.  After that, she went bicoastal, ferrying back and forth from New York to Los Angeles to write with established songwriters and producers, including Autumn Rowe (Fifth Harmony, Cher Lloyd), Sheppard Solomon (Enrique Iglesias, Britney Spears), Zac Poor (Tori Kelly, MNEK), David Brook (Eminem, Charlie Puth), The Fliptones (Jason Derulo, Flo Rida), and others.
Last year, Miranda released her debut singles "Blue Eyes feat. Matty Owens" & "Take" on iconic NYC-based label Tommy Boy Entertainment, gaining attention from prominent streaming playlists and blogs. Of the vibey Alt Pop/R&B "Take," the music blog Gems and Secrets wrote that its "a slow jam that's perfect for getting yourself in the mood." 
In late 2017, Miranda signed a worldwide deal with Selected/Sony Music Germany & Ultra Music US for her single "Instant Gratification" released on December 15th, while simultaneously co-writing and featuring on RYNX's single "Want You", which has amassed over 10 million streams across platforms.  
2018 was off to a great start, as Miranda collaborated with established European Artist & DJ Tujamo on the single "Body Language (feat. Miranda Glory & Haris)" released on Spinnin' Records in March, which can be heard all over clubs worldwide. Next came a collaboration with one of the world's top DJ's, R3HAB, & Noah Neiman for the single "We Do (feat. Miranda Glory)" which debuted on 25 of Spotify's New Music Fridays worldwide, released in April. Most recently, Miranda released her single "Stain" with Colin Chase & Gill Chang on KnightVision Records.
Miranda continues to write & record in the studio and is currently gearing up to release her next single "Hypochondriac" July 20th, as well as an EP set to release later this year.
Website  Facebook  Twitter  Instagram  iTunes  YouTube  Spotify
---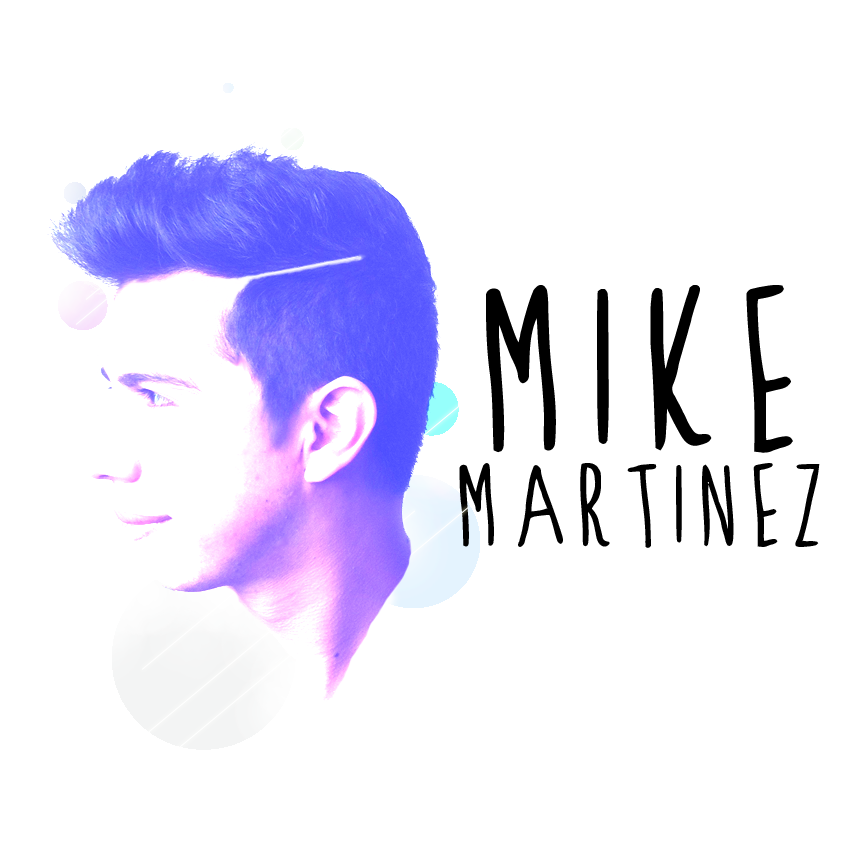 MIKE MARTINEZ
Mike Martinez is a pop Singer/Songwriter originally from St. Louis, Missouri. Now currently living in Los Angeles, CA. He has toured all over the country performing his original music and continues to amaze any crowd with his upbeat mainstream sound as well as his stripped-down, solo acoustic sets.
Mike recently released his latest single called "On My Own" featuring platinum recording artist The Ready Set.
Website  Facebook  Twitter  Instagram  YouTube  Spotify
---