Hunnypot was the runner-up to fly to the moon with Space-X but that square Elon wouldn't share his weed with us so we bounced. Our 400th show got our minds off of that trip. What a show! Hot Tub Johnnie launched the night with hot hits towards distance stars. Kii Arens returned from Mars (or other) to drop new music from his band Jinx, new stories (and old) and to spin some out of this world tunes. Jason Hawk Harris kept us grounded in classic country music, Kemo the Blaxican came baxican to the hot tub with rock steady California beats and bars, Nigel Stargate opened a portal of funk and rap and even brought some extra special friends through including Hip Hop Legend Dana Dane and we finished off the night with another famous Hunnypot Dance party that lit up the night sky. Recap: J. Gray / Photos: J. Gray, R. Taalbi, J. Born  09/17/2018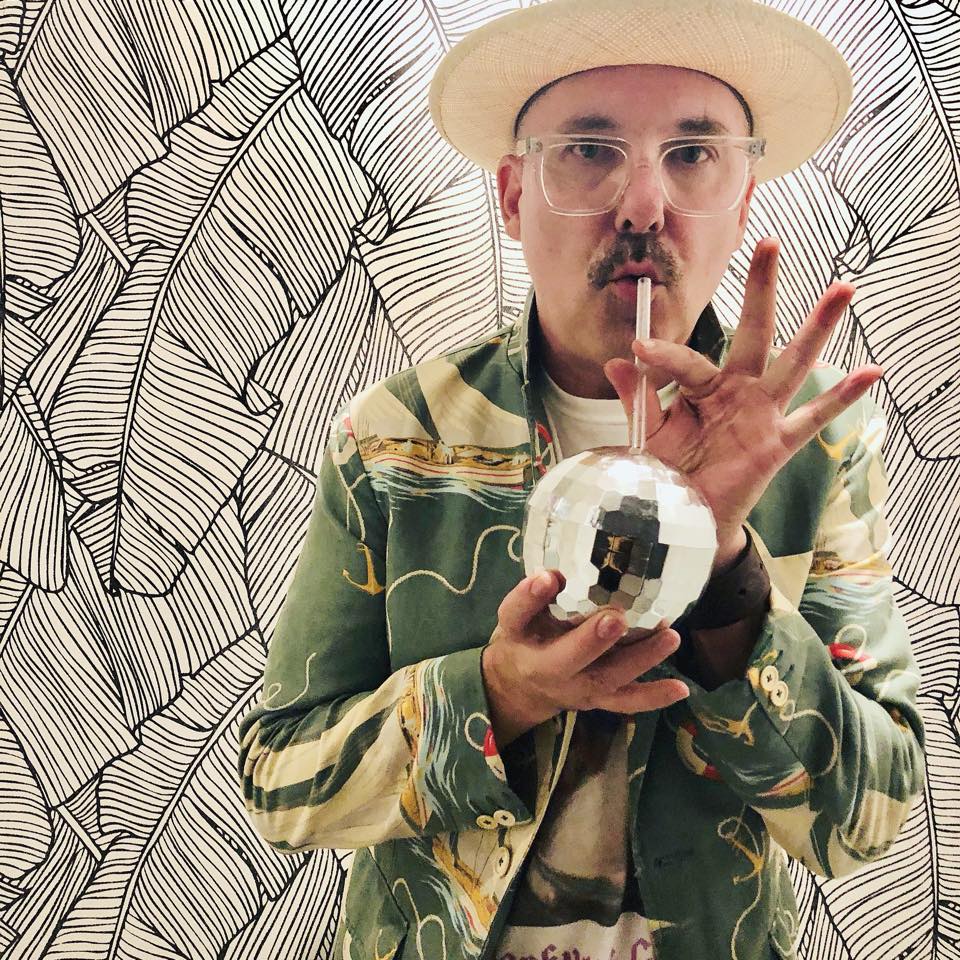 KII ARENS
Kii Monroe Arens was born in St. Paul, Minnesota to parents Robert and LaVae Arens. He has two brothers and one sister. From an early age, Arens had an affinity for morning cartoons, notably Sid and Marty Krofft. The show, coupled with his interest in fonts, colors, spacing and layout, set in motion a growing fascination with art and design. His early passion for music was also strong, augmented by growing up in a musically inclined family. By the mid to late 1980s, Arens was DJ'ing around the Twin Cities, and had a brief stint in Rap music, under the alias '2 Percent', opening for Gang Starr, EPMD, DJ Quik, amongst others.

Arens' early immersion in the Twin Cities music scene exposed him to many elements of what would become important features of his graphic art, including: album art work, package layout, photography, poster design, creative direction, music video direction, merchandise design/creation and music production. Although Arens created artwork continuously growing up, his career as an artist was substantively set in motion with a design gig for the Woodstock '94 festival. Originally brought on as a hotel coordinator, he was invited to attend meetings about the festival's design direction, and raised concerns with what he saw as an overly nostalgic festival look (one that recalled too closely the Woodstock '69 festival).

After returning to the Twin Cities, he started working for Niceman Merchandising. Arens' album design/layout career continues to this day, and has featured many projects, including: Dolly Parton's Backwoods Barbie and latest, Blue Smoke,Eagles of Death Metal's Heart On, Ziggy Marley's Wild and Free , Glen Campbell's Ghost on the Canvas, Pete Yorn's Back and Forth, and, most recently, LA musician/producer Jonathan Wilson's Fanfare.

In 1994, Arens joined his brother, Brynn Arens (Obsession/Fun House/Oddfathers), in the rock band Flipp, active from 1994–2003. He assumed guitar and backup vocal duties. The band had a penchant for cartoonish stage presentations and costuming, and embraced the Glam-rock genre reminiscent of the early 1970s, even amidst its decline as a result of bands such as Nirvana and Kurt Cobain. Their Hollywood Records debut, Flipp (1997), saw them opening for bands such as Oasis, The Ramones and Cheap Trick. They released two follow-up albums, Blow it out your Ass (2000) and Volume (2002). Although Flipp has never officially disbanded, they have not performed live since 2003.

A visit to Los Angeles in 2003 prompted Arens' move to his current location on Santa Monica Boulevard in Hollywood, California. As his work in album art and band merchandising continued, he began creating unique, non-music associated art pieces. His pieces soon appeared in many galleries around Los Angeles, notably: M Modern, Subliminal Projects, Gallery 1988, and his own gallery, La-La Land Gallery, which opened in 2004.

Arens has exhibited in many shows, notably: Happy War… It's the bomb, the first official show at La-La Land, which featured the work of Arens and many local pop-artists, including: Shepard Fairey, Chris Reccardi, Gary Baseman, Niagara, and many others. Art in the Dark, another show, was an exhibition of Arens' own pieces, images created using black light reactive paints and lighting rigs, which concealed hidden content that could be revealed upon the flip of a switch. In 2005, he traveled back to the Twin Cities, to exhibit a gallery show at Ox-Op gallery. The show was based around Spin-o-Paint/Paint-by-numbers/Oil paint. Later that year, lalalandgallery.com was created, an online venue for a series of customized lightboxes created by Arens. The lightboxes were also exhibited at La-La Land, and featured in a story by the Los Angeles Times. His "Hot Lunch Artshow" followed in Oct. 2005, and featured classic tin lunch boxes customized with local Pop art. By 2008, Arens found himself as curator of an art show based on the concerts at the Hollywood Bowl. It included pieces for artists such as Liza Minnelli, Grace Jones, and Femi Kuti. His first major concert poster was completed that year as well, for a Beck/Spoon/MGMT show at the Hollywood Bowl.

This has spurred a career in concert print creation that continues to present, with over 250 pieces created for artists such as Radiohead, Queens of the Stone Age, Dolly Parton, Stevie Wonder, The Weeknd, Sonic Youth, The Who, Queens of the Stone Age, Devo, Diana Ross, Divine Fits, The Pixies, Tony Bennett,Glen Campbell, Bruno Mars, Tame Impala, The Beach Boys and many others. He also created posters for various All Tomorrow's Parties events, as well as Goldenvoice's Coachella. In 2010, Arens created a print for Radiohead's Haiti benefit concert in Los Aangeles. Two editions of 250 prints were sold, and helped add to a grand total of $572,754 raised by the band during the event.

Arens' co-direction of the music video, What We Do, for the band Devo (2011), began to broaden his creative endeavors. The video centers the viewer in a full 360-degree scene, allowing them to choose to participate in many different interactive visual aspects.

In November 2011, his second co-directed video, Ghost on the Canvas, was done for country musician Glen Campbell. It features Paul Westerberg of the Replacements, who also penned the track. Arens' admiration for Campbell lead him to co-direct two more videos for the artist. A Better Place (2012), featuring Josh Homme of Queens of the Stone Age,and Hey Little One (2013), a tribute to Glen's wife, Kimberly "Kim" Woollen, who helped Campbell in his battle with Alzheimer's. Most recently, Arens co-directed the video for Vampyre of Time and Memory, a track from Queens of the Stone Age's sixth album, …Like Clockwork (2013). The video featured three separate rooms that the viewer can navigate, creating a unique viewing experience.
Website  Facebook  Twitter  Instagram
---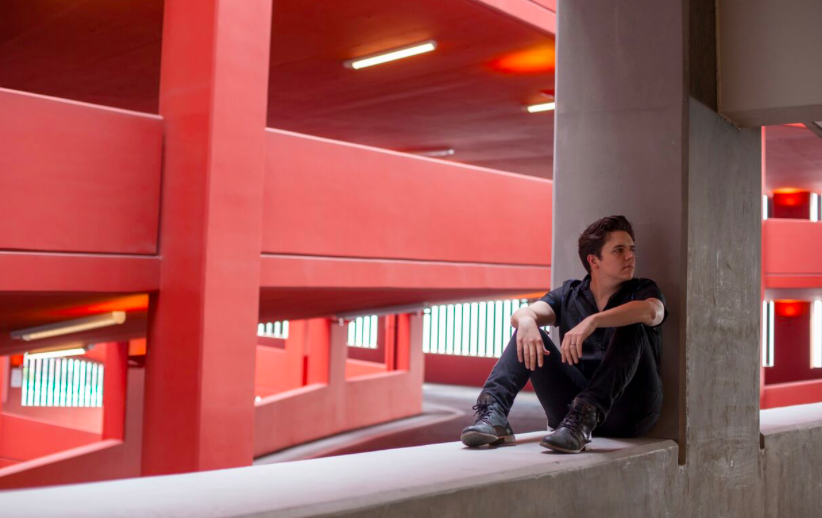 Jason Hawk Harris
Years before developing his own brand of confessional, cathartic country music — a sound he describes as "meta-apocalyptic country/Americana grief-grass" — Jason Hawk Harris chased a different muse as a classically-trained composer.
He was rooted in the orchestral influence of modern classical music from the 20th and 21st centuries. He loved the theory behind the genre. The atonal arrangements, too. It all started with a fondness for Queen, whose albums accounted for some of the most frequently-heard records in Harris' Houston household. The band sounded progressive, mixing the punch of rock & roll with the complexity of symphonic music. From there, Harris discovered Debussy and Mozart. He eventually enrolled in music school and graduated with a degree in composition, which he immediately began putting to use.
After writing thousands of measures of classical music, though, Harris found himself drawn back to the country, folk, and rock music that had soundtracked his early childhood. He'd grown up listening to classic crooners like Hank Williams, Roy Orbison, Jim Croce, Patsy Cline, and Elvis. That music had laid a sort of musical bedrock that couldn't be ignored. Later, after hearing bluegrass musician Michael Daves playing a stirring guitar solo, Harris knew he needed to somehow incorporate his country-loving childhood into his songs.
"Hearing Michael Daves tackle that solo really woke me up," he remembers. "There was something wild about the way he played. He played with abandon. Something sparked in me again — the same spark I'd heard when I first discovered Brian May's guitar solo on 'It's Too Late' — and everything changed."
Harris began cutting his non-classical teeth with the Show Ponies, an Americana group based in L.A. He played guitar for the band and produced most of their albums, racking up several million Spotify streams along the way. Meanwhile, problems arose in his personal life — including a family history of addiction, which ultimately resulted in the early death of his mother — and began fueling Harris' need to write his own music.
Released in November 2017, the five-song Formaldehyde, Tobacco and Tulips marks Harris' debut as a solo artist. It's an emotional EP about joy, pain, sorrow, and grief, tied together with autobiographical lyrics and sharp, detail-rich songwriting. The record also paves the way for Harris' full-length album, which draws a distinct bridge between his country and classical roots.
"I love country music because it's built upon a collision of the sad and specific," says the songwriter, whose music evokes comparisons to imaginative Americana frontmen like Daniel Romano and Robert Ellis. "I want to treat it like an art form. I want to show people how seriously devastating it can really be."
Although performed with traditional country instrumentation — including acoustic and electric guitar, pedal steel, bass, strings, piano, and the occasional harmonium — Harris' LP reaches far beyond the genre's rootsy influence. There are complex chords, acrobatic arrangements, and unexpected intervals. There are cathartic songs about love and addiction. A classically trained composer turned country singer, Jason Hawk Harris proudly operates within his own lane, proving that there's something stirring and compelling about musical culture clashes.
Website  Facebook  Twitter  Soundcloud  Instagram  Spotify  iTunes
---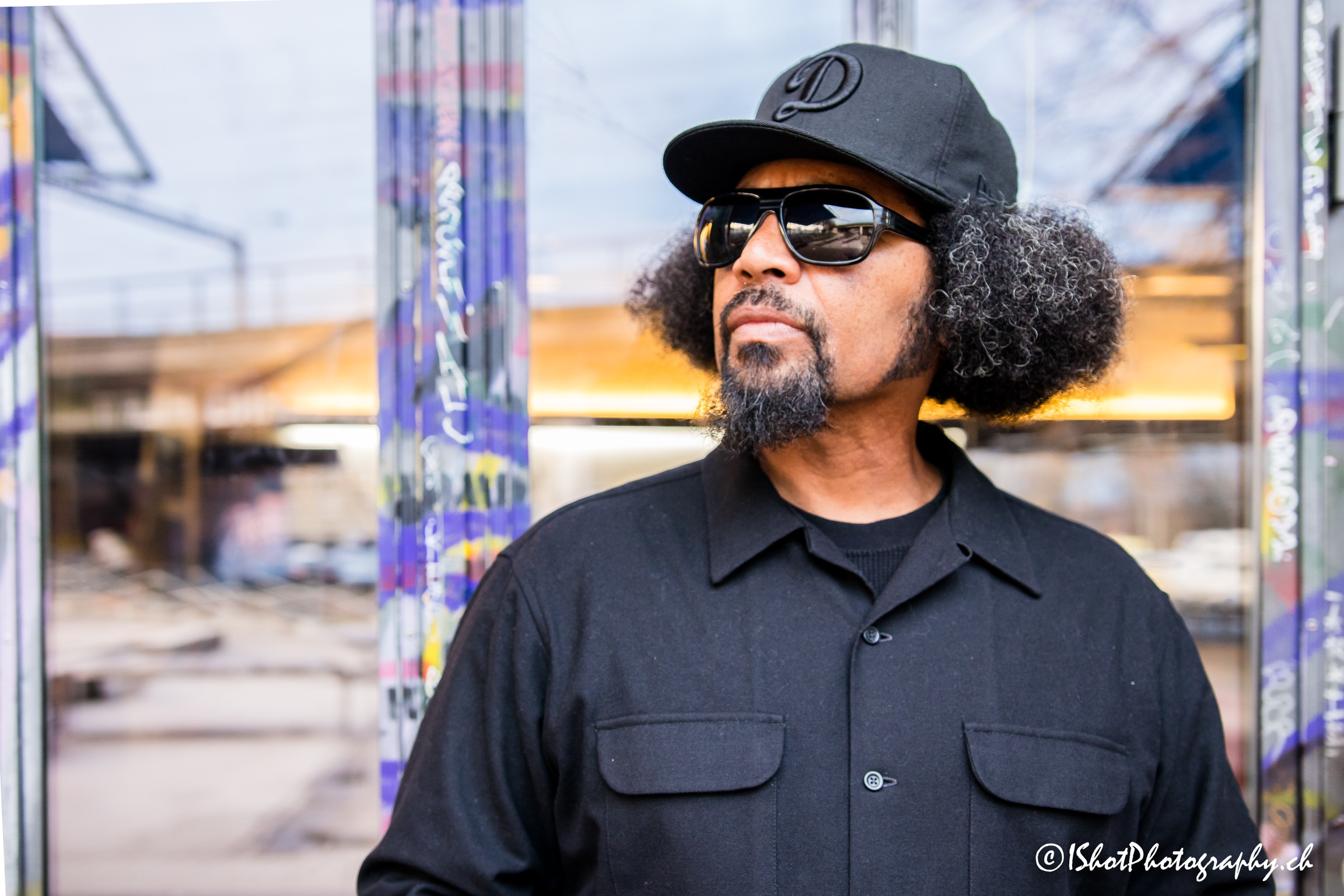 Kemo the Blaxican 
Five Delinquent Habits albums, three solo albums and countless tours around the globe including the UK, Europe, Japan, South America, Mexico and Taiwan - Kemo the Blaxican? of ?Delinquent Habits? ?is releasing his first "Trifecta" a 3 song EP titled Ugly At Times ?featuring GODFORBID? of ?That Handsome Devil?. These one-of-a-kind projects is something Kemo chose to name Trifectas. For this first release, this duo packs a dynamic punch on the three piece trifecta. West Coast swagger fused with East Coast swank. Ugly At Times? is a collaboration of two prominent veteran hip hop artists with undeniable chemistry saturated with ambitious vision that beautifully defines the art of hip hop. The EP brings together two potent MCs to deliver a brutally honest impression of hard lives lived, question intention, and convey a deep powerful message about love. With production duties handled by Dr. Quandary & Louis Mackey, Ugly At Times ?packs enough musical and lyrical punch to satisfy even the most fever pitched Hip-Hop addicts. Ugly At Times ?is slated for release nationally Friday August 17, 2018 on Dead Silence Records.
Kemo the Blaxican? hails from the Lower East Side of Los Angeles and is an original member of Los Angeles based Hip-Hop group Delinquent Habits?.He's equipped with a soulful style bilingual rhymes and profound lyrical content. You hear the smooth-yet-powerful baritone vocals delivered with a distinctive tone. You recognize the voice as it commands attention with provocative lyrics over flavorful tracks. This MC shifts the rhyme from English to Spanish, and then back to English again seamlessly. Your head nods the whole way through. Godforbid,? a distinguished veteran of the East Coast underground: he cut his teeth in the 90s & early Oughts, as part of the rap group Alaskan Fishermen, with the legendary Thirstin Howl 3rd. For the last decade, "?Godforbid"? ?has been the frontman of the nationally-lauded gypsy rock band That Handsome Devil?, but always keeping his hip hop roots close.
Kemo the Blaxican's? latest release Upside of Struggle? on Dead Silence Records is series of hip hop tracks inspired by his roots; specifically southern California culture and the music that influenced his youth—from west coast funk, soul, and classic hip hop, to traditional Latin music. The album also features guest appearances by Sen Dog? (Cypress Hill) and Tetsuya Weeping Willow? Nakamura (formerly of War) on the track"Just What You Feelin," as well as contributions by Sick Jacken? (Psycho Realm) on the album. ?Upside of Struggle? is Kemo's third solo album on Dead Silence Records. The 12-track incarnation bursts with musical styles and compelling arrangements. Kemo's lyrical skills stretch back and forth between L.A. street slang and barrio Spanish. He moves the listener through moods, harmoniously encapsulating contradiction, antagonism and the co-existence of good, even during bad times, all with mind bending ease.
Website  Facebook  Twitter  Soundcloud  Instagram  Spotify  iTunes
---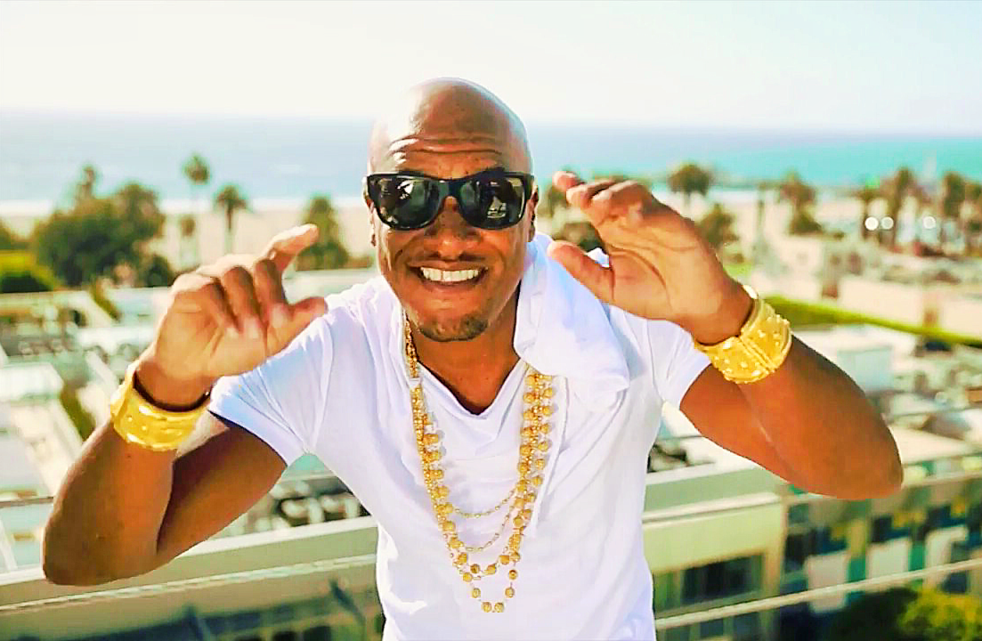 NIGEL STARGATE
A Stargate is a universe that allows practical, rapid travel between two distant locations and the Megastar Nigel Stargate embodies this sentiment in his music. The alter-ego of Rapper/Producer Caviar, Nigel Stargate comes from the "Hills" of Compton, California. A magical place where hip hop music meets posh royalty, two distant locations. Stamped by the renown Dana Dane, Nigel Stargate is produced by Caviar and has recorded a vault of eclectic posh hip hop music at Caviar's The Vault Studios in Hollywood.
Nigel Stargate's treasury of music contains songs with artists like Marsha Ambrosius, Cee Lo Green, Macy Gray, Trinidad James, Big Gipp, Kokane, Keith Robinson as well as the legendary MC, Dana Dane. "When You're Rich" one of the tracks recorded at The Vault, was Nigel Stargate's breakthrough song featuring Cee Lo Green. Nigel worked with Music Video Director, Mike Marasco, to visually capture the life of Nigel Stargate who receives the traditional Hollywood perks when he is transformed from a homeless person to a rich man in the "When You're Rich" video. Nigel loves everything visual and his desire to tell his stories pictorially resulted in a collection of music videos for all of his songs.
Nigel is fresh and creative and his craving to fill the void in the music business brings originality back, an element that has been absent in hip hop for a long time. Imaginative lyrics, fresh hooks and new beats took their proper places on Nigel Stargate's songs in lieu of lifeless lyrics, humdrum hooks and boring beats. The Greek Philosopher Plato said that "Music is moral law. It gives soul to the universe" and Nigel Stargate is the portal.
Facebook  Twitter  Soundcloud  Instagram  Spotify

---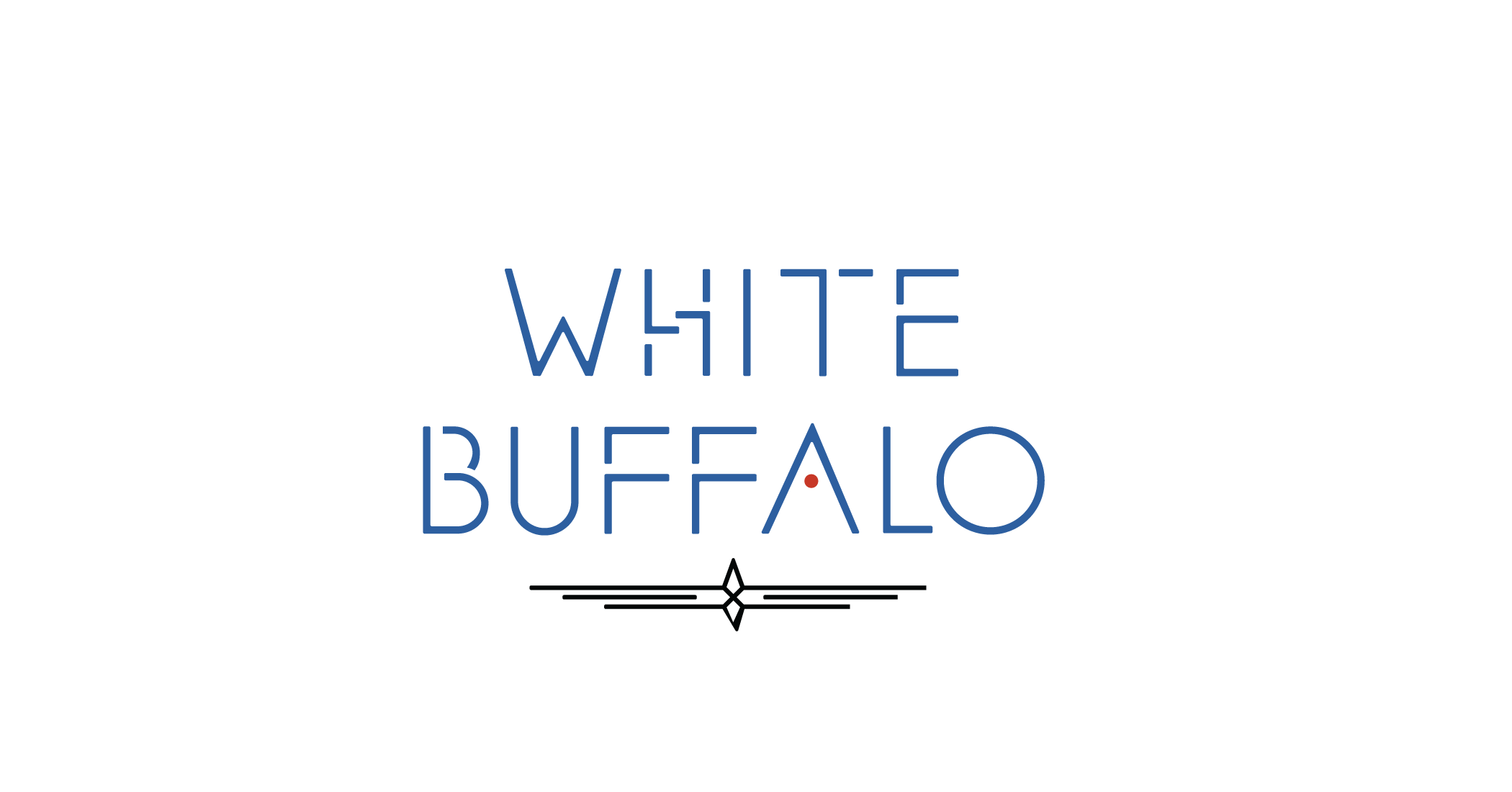 Attention Marijuana enthusiasts: In celebration of our 400th Live Event stream Hunnypot is again offering a very special private Cannabis tasting event.
This Tasting Session is sponsored by the fine folks at White Buffalo,
The WHITE BUFFALO mission is to support global respect for the healing properties of the cannabis plant in order to benefit humanity and our environment. Through dedication to successful product development, we wish to create a positive legacy for generations to come.
Biodynamic farming is a closed-loop ecological system. In this practice, the farm is self-sustaining, sourcing soil and compost from bi-products and nutrients available on the farm. Plants are grown by humans with positive intent.
The White Buffalo Foundation will support Native American sovereignty and environmental safeguards. A portion of proceeds from White Buffalo health and wellness products contribute to this effort.
Our event is located in the Green Room directly behind The Mint. Their will be surprises and give-aways throughout the night, bring a friend or two!
+21,   7-11PM
Green Room (behind The Mint)
6010 W. Pico Blvd.
LA, CA 90035