There should be an Emergency Alert sent to all phones around the world to warn people that Hunnypot Live! is about to broadcast. Those that joined us for show #401 could have prepared themselves. Hot Tub started with a DJ set of tremors to maximum Richter rock and dance music. Scott Reifman put on his best typhoon wear and jumped in the tub with us. We talked about his musical journey through life and he popped in a playlist to please. The Living Street brought us life with a tornado avenue lined with acoustic pop gems. Grace Blue returned to Hunnypot with their dark oozing lava, upbeat electro sounds. Bizou only came out at night with a flood of organic instrument future rock and Jessica Foxx was like a hurricane with a pop storm in her voice and eyes. 10/01/2018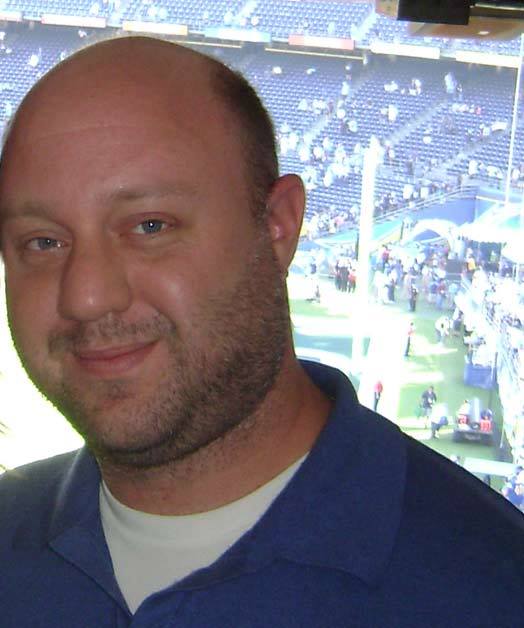 SCOTT REIFMAN (CLUB BOOKER/AGENT INTERVIEW/DJ SET)
Talent Buyer at The Satellite, Founder at Odds On Agency and Talent Buyer at The Mint LA
Website  Facebook  Twitter  Instagram

---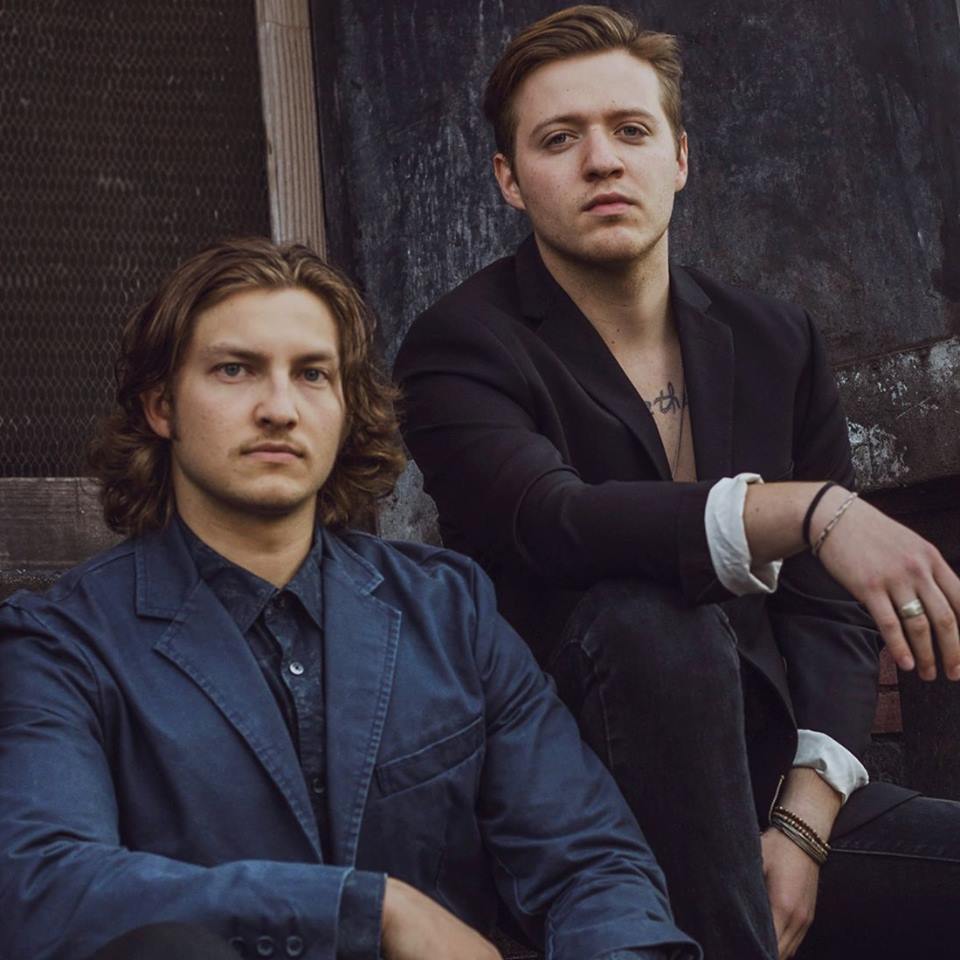 THE LIVING STREET
The Living Street is an indie-folk duo consisting of Nick Guckert (Guitar/Vocals) and Edward J. Angelo (Bass/Vocals) formed in July 2017 in Pittsburgh, PA. Guckert and Angelo grew up in Lower Burrell, a small town just outside of the city and less than a mile down the road from one another. Both developed a love for music early on in life, but it wasn't until the two met in school sports that they recognized a shared passion, burgers.  
The official beginning of their friendship as they recall was over a handful of burgers nearly a decade ago (so, really, if there is any one person to truly thank for bringing The Living Street together, it's Dave Thomas). From there, they started jamming out original ideas together as much as their parents could handle it, often escaping to the empty baseball field dugout right behind Angelo's childhood home.  It was in those moments Guckert and Angelo realized they shared a special collaborative bond bringing only the best out of each other artistically. There was only one option at this point.
In their freshman year of high school, Guckert encouraged Angelo to come along with him to practice with the band he was in at the time. After one successful jam, it didn't take long for Guckert to convince the other members to make Angelo an official member of My Friday Slacks.  
Guckert and Angelo remained primary songwriters taking collaborative approaches with every member of the band thus creating a unique sound differing from the original vision. Eventually, Guckert and Angelo started a new side project where they could have full control of musical direction, The Artless.  As The Artless, they allowed their artistry to truly blossom and were able to play in support of several national acts including: The Front Bottoms, GEOGRAPHER, Chairlift, Lissie and The Boxer Rebellion.
After graduating from the Indiana University of Pennsylvania with a marketing degree, Angelo decided to move to Pittsburgh in the Lawrenceville neighborhood to join Guckert and begin working on a new writing project that didn't even have a name, but they shared a common goal — play music together for life. Playing and writing music and entertaining an audience are Guckert and Angelo's favorite things to do, and it has not wavered since the early days in the dugout behind Angelo's house. The two are dedicated to their careers as artists and performers.
After a decade of writing together on and off, they brought it back to the basics: just the two of them and an acoustic guitar writing honest songs through observation and self-reflection. They released their first single "Can't Steal My Love" on September 20th, 2017. The Living Street left for a tour of the east coast after the release of their debut self-titled album The Living Street on January 5th, 2018. They returned home in April of 2018 to get back in the studio and prepare for a west coast tour in the fall.
Website  Facebook  Twitter  Youtube  Instagram  Spotify
---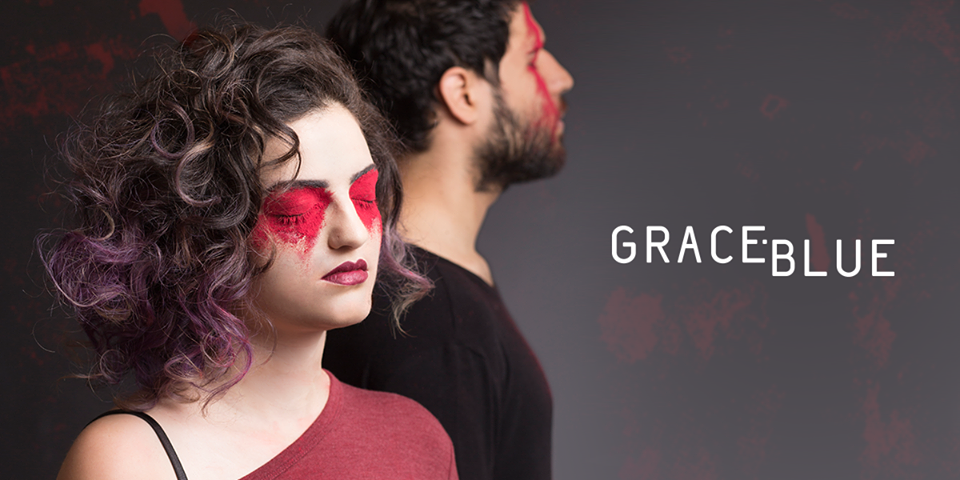 GRACE BLUE
Based out of Los Angeles, CA, Grace Blue is a duo comprised of vocalist Grace Mogz and keyboardist Joseph Arazi who had the pleasure of meeting each other in their hometown in Israel. Grace Blue's first video for their current single "Our Eyes" has garnered over 100,000 views on YouTube alongside rave reviews. Their next video/single "Nowhere To Go" will be released this spring. We're proud to welcome Grace Blue to the Hunnypot Family.  Check out their full 5 song EP at the link below. All songs are Represented by Hunnypot, Master and Publishing.
Website  Facebook  Twitter  Youtube  Instagram  Spotify  iTunes
---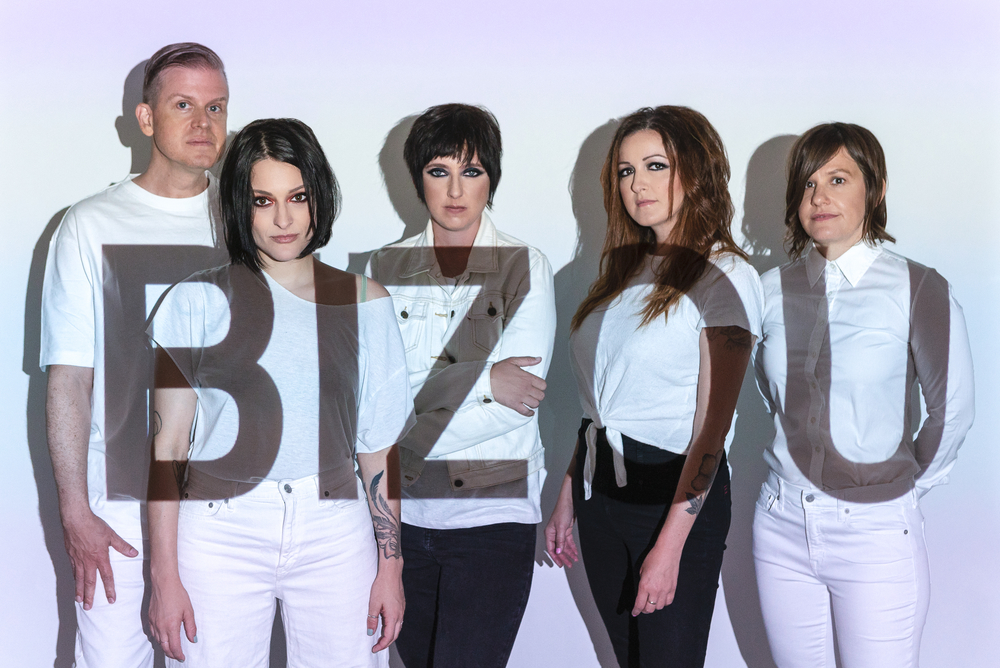 BIZOU
Former members of The Smashing Pumpkins, Light FM, Wax Idols and Tennis System serve up cotton candy at a beach bonfire for Goth kids. 
Mina Prietto (vocals) Nicole Fiorentino (bass, backing vocals) Josiah Mazzaschi (guitar, programming) Nicki Nevlin (Guitar) and Erin Tidwell (Drums) have individually had much success in bands in Los Angeles the last decade. Having played and backed such bands as Smashing Pumpkins, Veruca Salt, Tennis System, Wax Idols, Jennie Vee, and Light FM.
Over the years, through the music scene, they become great friends and realized, more than anything, they wanted to play in a band with each other. From this, Bizou was born. Bizou dishes haunting and honest vocals, backed by the melodic and hard-hitting guitar, bass, and drums reminiscent of the synth-pop, post-punk, new wave the music scene so desperately needs. Some might say, they're serving up cotton candy at a beach bonfire for goth kids. And, hey, goth kids need love too.
Website  Facebook  Twitter  Instagram  Spotify
---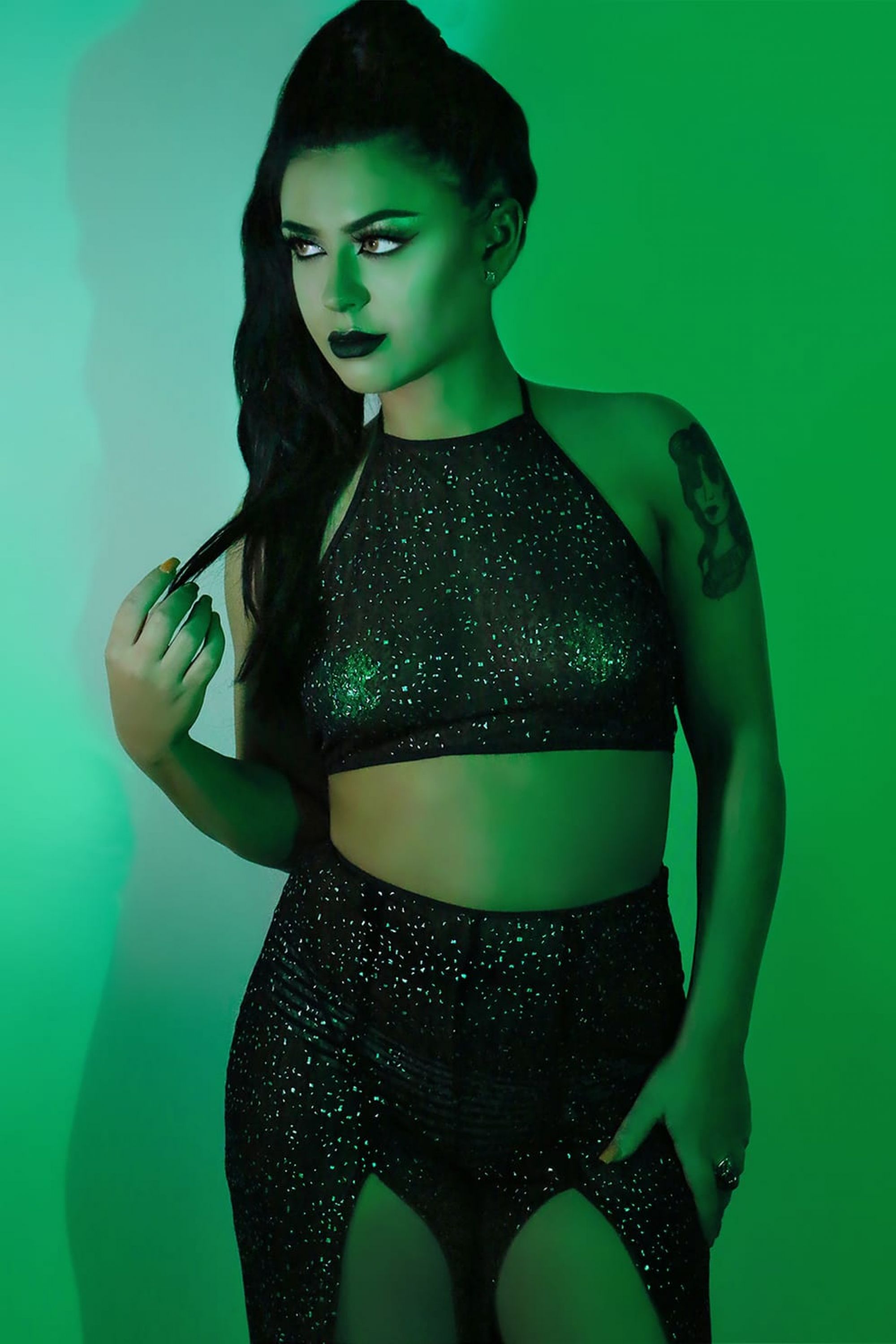 Jessica Foxx
Humbly raised in a small farm town in Connecticut, growing up Jessica Foxx had not so small dreams for herself. She started dancing and performing at the young age of 3 and began taking voice and acting classes shortly there after. In 2014 she decided to take the leap and move to Los Angeles to pursue her passion to be an artist. She enrolled in the Vocal Performance program at the well renowned Musicians Institute in Hollywood, CA and started to release her original music in 2016. 
A perfect cocktail of electro pop and dark pop, Foxx is paving a new and edgier path in the world of pop music. With or without modern pop production, her voice is unbelievably refreshing.  Tongue-in-cheek, gutsy songwriting is what puts Jessica Foxx in the ranks of the new pop generation. 
Completely independent, Foxx has made some great connections over the years. Her debut single "Heartbreak Tastes Like Summer" was co-written with the upcoming songwriter/artist Leland who has since written for acts like Selena Gomez, Troye Sivan and Sabrina Carpenter. She co-wrote her most recent single "Cake" with BMG songwriter Jeremy Thurber (Meghan Trainor, Trisha Paytas) and was mastered by Randy Merrill (Lady Gaga, Taylor Swift, Katy Perry) at Sterling Sound in New York City. Her self-funded music video for "Cake" debuted on May 3, 2018 on YouTube and racked up 3.2k views in under a month.
While she is confidently vulnerable with every song, her main focus is to connect with her fans and build a genuine community around her music. She may be on the road to Billboard success but she refuses to let that distract her from what's most important, her fans. Through her social media, you can tell Foxx is very interactive with her fan base, the "Foxx Mafia" and devotes time to connect with them on a daily basis.