Everyone at Hunnypot Live tends to leave with a hoarse face from cheering and singing along. Monday night we really saddled up with another great show. . , , Hot Tub started with a trailhead music set perfect for riding in rhythm. Rick Clark galloped in and jousted our hearts with his origins story and a great set of music to share. Joaquin Torres gave us unbridled pop gems, Wolves pranced on stage and had us howling along to their pop magic, Jason Charles Miller performed a thoroughbred worthy set of gritty rock n roll music and OG L Boogie cut through the slop with an impromptu rap-along jam. Hot Tub Johnnie hit the finish line with another amazing dance set to cool off the herd for the end of the night. . . Photos & recap by J. Gray  10/15/2018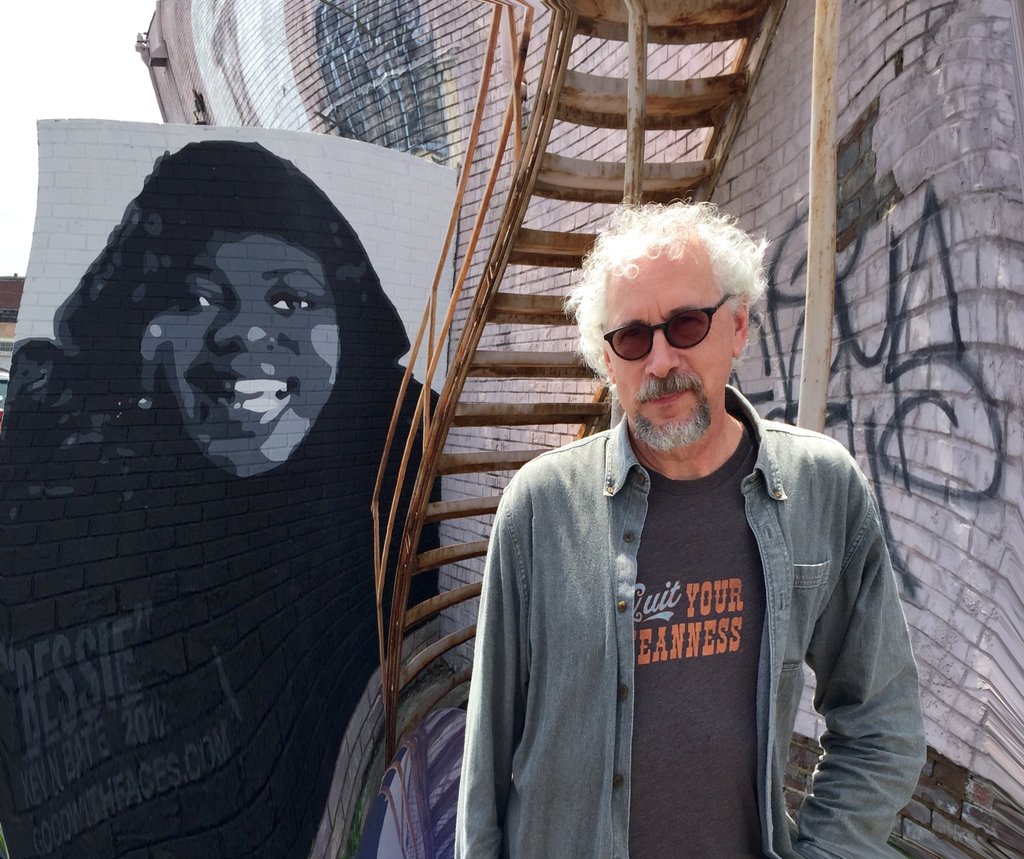 RICK CLARK (MUSIC SUPERVISOR INTERVIEW/DJ SET)
Rick Clark grew up immersed in music in his hometown of Memphis, TN, a place where Rock, R&B, and Blues were everywhere. His first records where Sun Records 45's by Carl Perkins, Jerry Lee Lewis, and Charlie Rich, as well as New Orleans Dixieland jazz by Sweet Emma & The Preservation Hall Band and raw British Invasion albums by The Yardbirds and The Kinks. Clark regards his first concert, James Brown & His Famous Flames in 1966, as a life-changing event that inspired him to pursue a life in music. By High School, Clark was working in Memphis' main record shop, Poplar Tunes; a place where local artists like Isaac Hayes and Al Green would sometimes hang, as well as every self-respecting band from England who made a pilgrimage there.

During the 70's onward, Clark played live and in sessions, including projects with members of Big Star, Memphis Horns, and the seminal Memphis Power Pop scene.

Early on, Clark DJ'ed his own radio show at WLYX-FM Memphis and his enthusiasm for creating great road music mix cassettes earned a rep as a go-to guy for new and great sounds, eventually starting a successful business programming music for every genre in venues throughout the South and other parts of the country. Eventually, he wrote for numerous national publications, including Billboard, Mix, Rolling Stone, Guitar Player, the All-Music Guide, Goldmine, and others. He also authored The Expert's Encyclopedia of Recording and, most recently, the third edition of his book Mixing, Recording and Producing Techniques of the Pros. 

Over time, Clark began producing and compiling numerous major and indie label album releases, as well as writing liner notes, on artists ranging from Ricky Nelson, Dave Edmunds and Lynyrd Skynyrd to Leo Kottke, Jean Luc Ponty, and Big Star. Clark also began working as a curator, music consultant and independent A&R with clients ranging from museums, magazines to films and major label projects.

Meanwhile, Clark's production work in the studio attracted projects with Los Super Seven (an amalgam that included Calexico, Lyle Lovett, Delbert McClinton, John Hiatt, Raul Malo, Freddy Fender, Rodney Crowell and others) and work with Death Cab For Cutie, - music for The Band tribute Lost Highway and the hit TV show Weeds. Clark would also produce 26 shows of Marty Stuart's American Odyssey for Sirius/XM radio, direct two videos on Emmylou Harris for Warner DVD-Audio, compose and produce music for IBM's International Globalnet, as well as have his photography featured in gallery shows, record albums, and ad campaigns.

Beginning in 1997, through a recommendation by the legendary producer Jim Dickinson, Clark began work producing, co-compiling and doing all the legal clearance work for what would be the first seven volumes of the award-winning Oxford American Magazine music CDs, featuring music ranging from legendary artists like Bob Dylan, Randy Newman and BB King to obscure blues, jazz and Cajun music recordings. The collection quickly earned fans from T-Bone Burnett, Hunter Thompson, Cameron Crowe, Billy Bob Thornton, Orlando Bloom, Dolly Parton, Sidney Pollack and many others. The 2001 Oxford American music issue won The Blues Foundation's prestigious Keeping The Blues Alive award.

In 2012, The Oxford American brought Clark back on to produce their future music issues and CDs, including Lousiana, Texas and the Tennessee music issue which featured a two-CD set. 

As a Music Supervisor, Clark's credits include working with Jason Reitman on Up In The Air, Big Star: Nothing Can Hurt Me (a film about the critically acclaimed band Big Star), Billy Bob Thornton's Jayne Mansfield's Car, the AMC episodic Western show Hell On Wheels and Sundance/AMC TV's Hap And Leonard. He is currently music supervising Oprah Winfrey's gospel drama Greenleaf for the OWN network.
Website  Facebook  Twitter  Instagram  Patreon  iTunes

---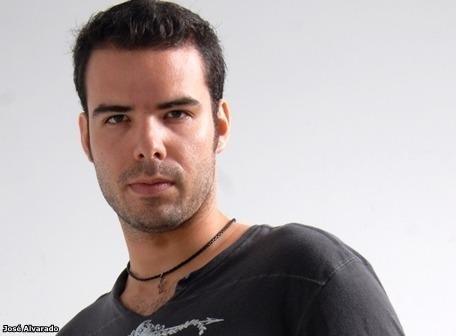 JOAQUIN TORRES
Joaquin Torres first came to public prominence as a television actor, soap star and he performed on the Latin American version of Dancing With The Stars.  Joaquin appeared on late night television, morning shows and on Puerto Rican MTV.
Behind the scenes, Torres has always had a love for music. He learned to play the guitar at the age of 15 and soon he was writing songs and putting his poetry to music. When he was 18, Joaquin Torres enrolled in a conservatory acting program after earning a scholarship. This catapulted him to household name status in the Latin America as he commuted from his native California between projects.
"It was exciting to achieve success at an early age, but I always felt I was holding something back that was very important to my soul. I needed to do my own thing."
Joaquin is now dedicating his career to mining the dark wave musical aesthetic within him. His body of work wrestles with spirituality, heartache and existential angst. His lyrics are poetic and expressively raw, made even more potent by his stirring vocals, a mix of guttural longing and bittersweet low-register melodicism. 
"Desnudame" is Joaquin's first single to be released in the USA from his forthcoming album. The song was produced by Aldo Muñoz and Torres delivers with honesty and passion. 
"I'm looking forward to getting this music out to the world.  It gives my life so much meaning. It's the reason I'm still here. I'm ready to give this new era in my career everything I have."
Joaquin Torres makes a bold move in his career by releasing the music that lives in his heart and in his head. His fiery emotion is a fresh signature sound for a world-class performer.
Website  Facebook  Twitter  Youtube  Instagram  Soundcloud  Spotify
---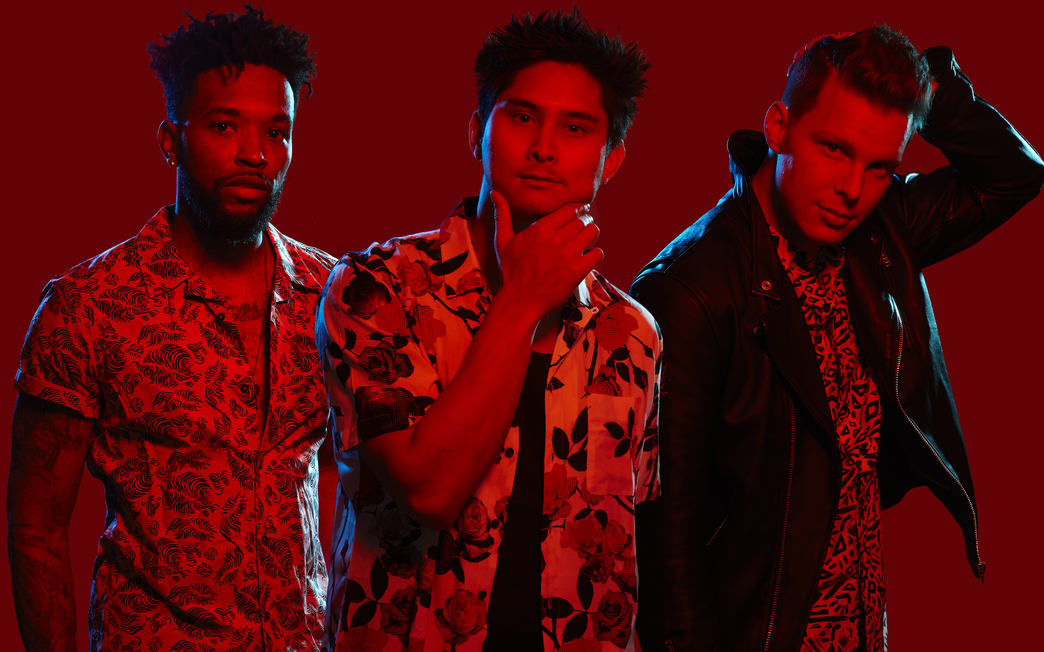 WOLVES
Meet WOLVES, a band that is breaking barriers and pushing the boundaries of modern music with their infectious blend of genres. Consisting of Marc Avery, Sean Carney, and Rockwell Sands, the Los Angeles based trio have created their own unique sound, marrying pop sensibilities with bold rock'n'roll and gritty urban beats. With each member hailing from various cultural backgrounds, WOLVES have crafted their own distinct style, shaping the sound of pop culture as we know it.
"We wondered what it would be like if we took all these different influences we loved—artists like Michael Jackson, the Eagles, Coldplay—and rolled them all into one band today," Sands muses. Their eclectic influences proved to be inspirational, with their debut single 'Animal' giving the trio their signature explosive sound.
The band was named after the characteristics of wolves. These majestic animals which are bonded by an innate sense of the pack, move in harmony as one unit towards common goals. "I can't think of a better way to describe us. The three of us are all about the good of the group; every day we try to embody that philosophy in our music and beyond." remarks Avery.
WOLVES highly anticipated single 'Freaky' is an anthem to inspire others to be brave and embrace who you are, to share your inner-most desires with the world and to live life to the fullest. Featuring slick indie pop grooves, 90's reminiscent hip hop and hard-hitting rhythms, 'Freaky' is a song that you can't help but dance to. "We love listening to music from back in the day and try to re-imagine what it would sound like today." reveals Carney.
From the primal energy of 'Animal' to the seductive tones in 'Freaky', WOLVES have crafted a wildly diverse range of music built for pop radio and stadiums alike. Having already earned top spots on the Billboard charts and heavy rotation on Sirius XM Hits 1, the trio hopes to inspire audiences across the globe with their music, and to continue creating unforgettable songs that at once nod to the past and hurtle towards the future. 'Freaky' is set for release summer 2018.
Website  Facebook  Twitter  Instagram  Spotify

---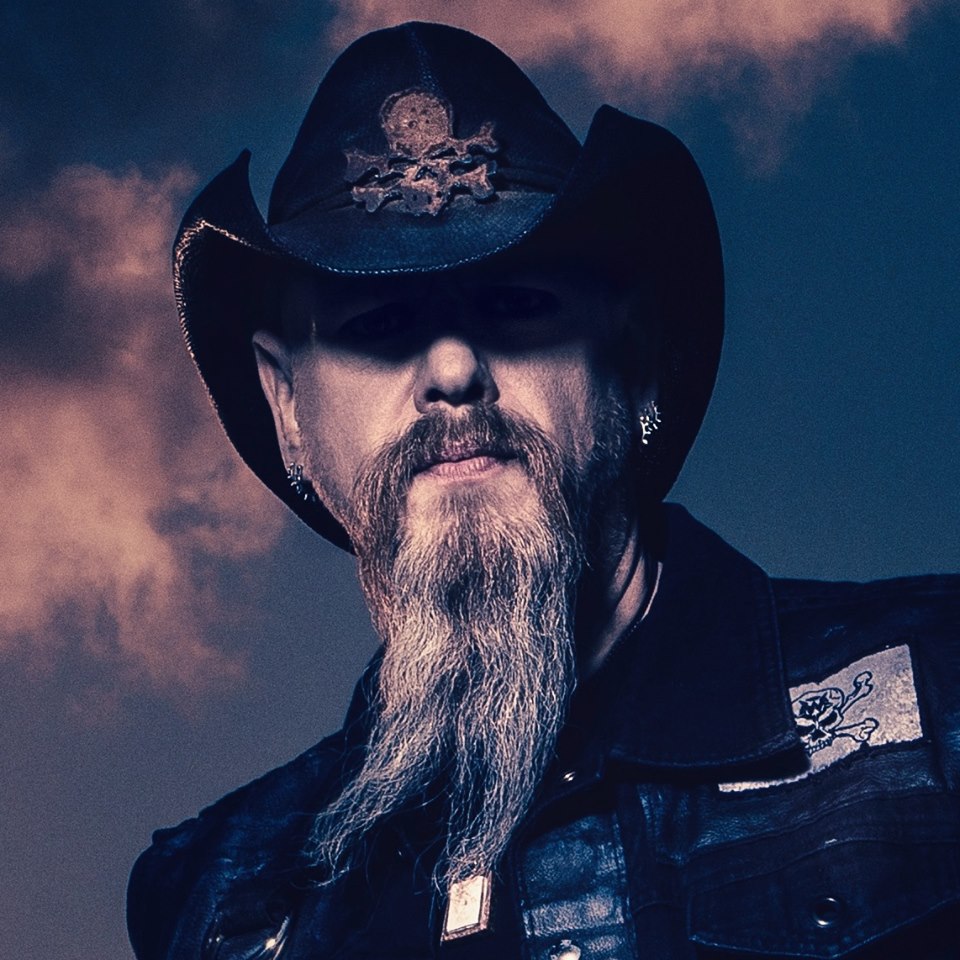 JASON CHARLES MILLER
Jason Charles Miller is an accomplished and multi-faceted performer, with more than two decades of professional experience as a musician, songwriter, singer and voice actor.
Originally from Clifton, VA, Jason now lives in Los Angeles, CA where he owns and runs the successful recording complex, Central Command Studios.
Jason has co-written songs with artists Marilyn Manson, Billy Ray Cyrus, Ben Moody [Evanescence], Chuck Goff [Toby Keith Band], Jeordie White [Nine Inch Nails], Driver Williams [Eric Church Band], Otherwise, Rev Theory and living legend Paul Anka.  Songs he's written can currently be heard on HBO's True Blood and Hung, WWE Smackdown, The NFL Today and the wildly popular web series The Guild, Co-Optitude, Signal Boost, Dick and Johnson, The New Adventures of Peter and Wendy and Critical Role.  Jason was the musical mastermind behind the critically acclaimed series and Streamy Award nominated Muzzled the Musical, writing every piece of music for the show and co-authoring the lyrics to every song. Jason co-wrote the smash single "Cruisin' for a Bruisin" for the Disney Channel hit movie, Teen Beach Movie.  The soundtrack was #1 on the Billboard charts and "Cruisin' for a Bruisin" was nominated for a Radio Disney Award.  Jason also penned the all star collaboration "Forever In Our Hearts," a song to benefit the victims of the 2004 tsunami in South Asia which included Brian McKnight, Mya, Jacoby Shaddix [Papa Roach], Nate Dogg and many more.  He's produced songs for artists as varied as Billy Ray Cyrus, James LaBrie of Dream Theater, Felicia Day, Godhead, Psyclon 9, Tina Guo, Bret Michaels and YouTube sensation Drew Tabor.
As a solo artist, Jason has opened for country greats Alan Jackson, Toby Keith, Gary Allan, Eric Church, Justin Moore, Big Kenny of Big and Rich, and Jerrod Niemann.
Miller is also widely recognized as the frontman and founder of the rock band Godhead, the only band ever signed to Marilyn Manson's Posthuman Records.  The band has sold more than 250,000 albums, and toured the world with the likes of Manson, Ozzy Osbourne, Disturbed, GWAR, Slipknot, Rammstein, Linkin Park and Korn frontman Jonathan Davis.
Jason has received three Gold Record Awards for sales.  One for the Godhead song "Penetrate" on the Queen of the Damned movie soundtrack, one for the song "The End Has Come," which he wrote and performed with Evanescence founder Ben Moody for the movie The Punisher, and one for the Disney Channel hit movie soundtrack, Teen Beach Movie.  Jason also recently sang two songs on the critically acclaimed soundtrack for the video game Metal Gear Rising: Revengeance, and has even sung backup for Robert Smith of The Cure on the Reeves Gabrels/Robert Smith song, "Yeseterday's Gone."
Jason is the host of the popular Geek & Sundry show Starter Kit, a show that teaches celebrities how to play role playing games. Starter Kit airs every week on Project Alpha, presented by Legendary Pictures.
As a voice actor, Jason has appeared in over 100 animated productions and video games.  Some career highlights include Attack on Titan (Gelgar), Neverwinter: Underdark (Drizzt Do'Urden), The Legend of Korra (The Sherriff), Hearthstone – Heroes of Warcraft (Loot Hoarder Gnome), Star Trek Online (Kal Dano),  Avatar: The Last Airbender, Final Fantasy 14: A Realm Reborn (Raubahn Aldynn), Batman: The Brave and the Bold (Dollman and Black Condor), Firefall (Captain Wallach, Sergeant Lewis), Moribito: Guardian of the Spirit (Shinji), The Wonder Woman Animated Movie (Thraxx), Code Geass (Urabe), World of Warcraft (Prince Valanar, Commander Stoutbeard, Terrath the Steady, Hagrim Hopebreaker), Super Street Fighter 4, Street Fighter X Tekken, Ultra Street Fighter 4 (Guy), Resident Evil 5 (Robert Kendo), Dragon's Dogma (Ser Wesley, Ser Jakys), Star Craft 2, Diablo III (Radek the Fence), Guild Wars 2 (Ben Tenstrikes, Big Nose Ted, Stefan Barush, Seneschal Elam) and has even narrated a film for NASA, "Bennu's Journey" which appears in museums and planetariums around the country.  You can see Jason on screen as Strike Leader Jackson in the SyFy original movie, Battle Planet, as the dastardly villain Kowboy Killa in Chatroom of Solitude on Stan Lee's World of Heroes network, playing himself in season 5 of The Guild, and squabbling with Lewis Black and Andy Dick in various productions on Comedy Central.
Jason has been featured in magazines such as Rolling Stone, Billboard, Guitar World, Inside Kung Fu and many more.  He's also appeared on MTV, MTV2, Fuse and VH1. Touted by many critics as one of rock and country's best and most consistent live singers, Jason continues to wow live audiences all over the world.
JASON CHARLES MILLER is proud to announce the release of "In The Wasteland," his definitive new album set to come out now via RED MUSIC/ SONY.
Mixed and produced by Grammy Award-winner Matt Hyde (Jonny Lang, No Doubt, Deftones) and featuring drummer Kenny Aronoff (John Mellencamp, John Fogerty), "In The Wasteland" showcases 11 tracks that blur the lines between Southern Rock, classic country, and the outlaw attitude that has earmarked MILLER's career as a singer, songwriter, producer and performer for more than two decades and over a dozen releases.
Website  Facebook  Twitter  Instagram  Spotify   iTunes

---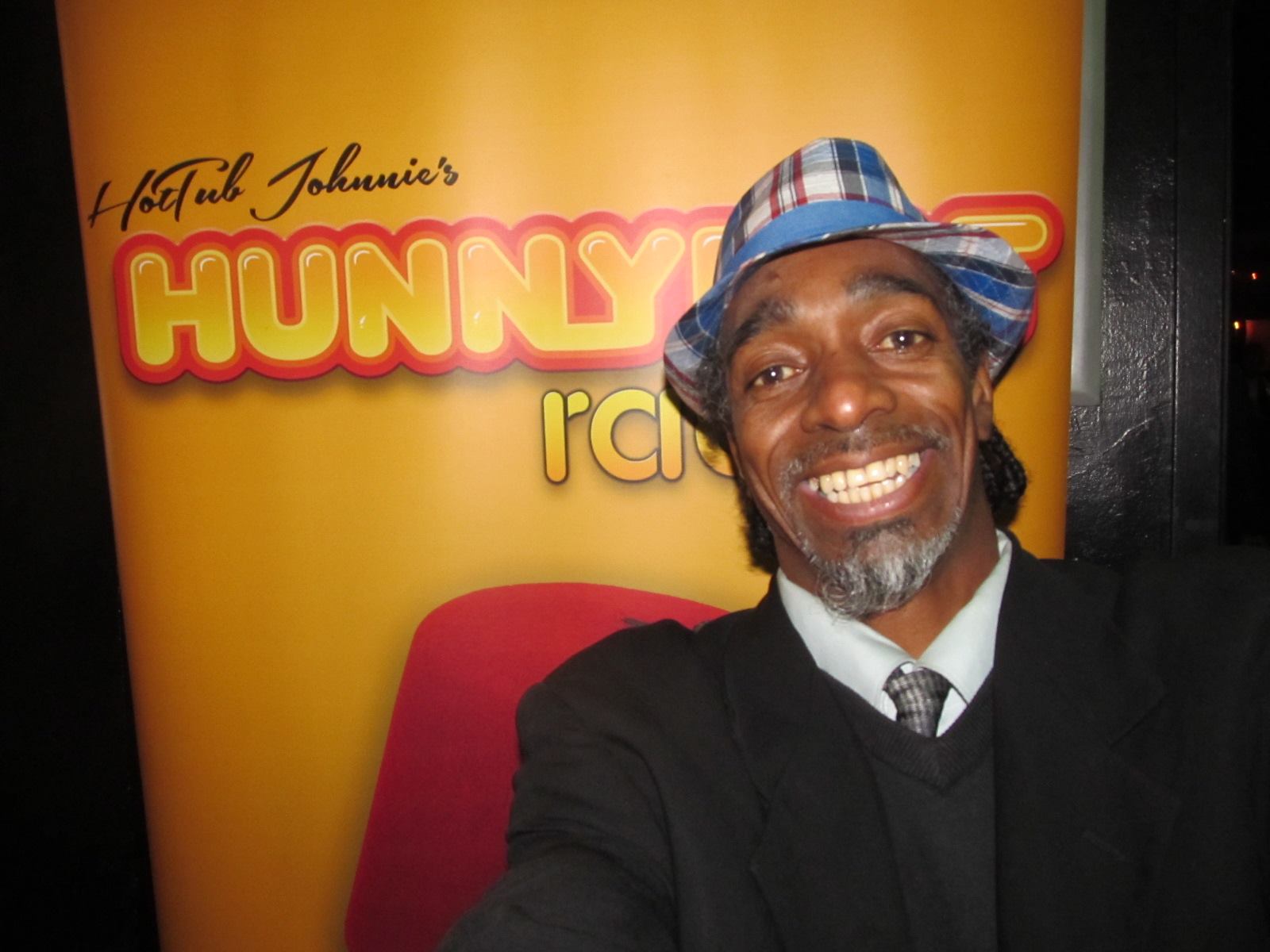 L BOOGIE