Our guts (not our brains) tell us we only have about 100 years till the end of this planet and only 1 more Hunnypot Live show before the end of this year. Our 2nd to last show of the year, #405, might have made it all worth it.
Hot Tub Johnnie cooked the atmosphere early with "green" house gasses & party jams. In a not so change of climate, industry professional Kristen Agee (411 Music Group), jumped in the (fire) water with us. Kristen got an A+ on her interview where we learned about her career as a professional musician and copyright keeper. She also brought an awesome diverse playlist of music she shared with us.
The Living Strange gave us that curious life music filled with riff rock and catchy melodies, Velvet Starlings weren't nearly as soft as their moniker while they performed high energy rock n roll music, SILVERSAGE straddled that pop/rock/dance music line as tight as ever, Franklin Manor returned to perform melodic rock hits, and Hot Tub closed the night with a scorched earth dance party. 11/26/2018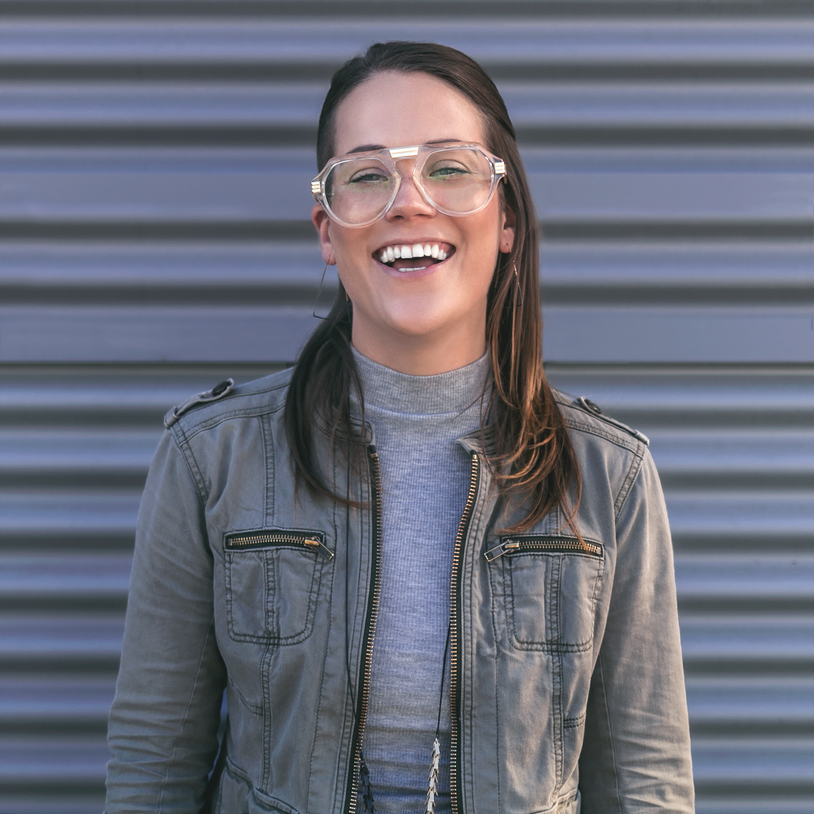 KRISTEN AGEE (411 MUSIC GROUP INTERVIEW/DJ SET)
Kristen Agee is the CEO and Founder of 411 Music Group. 411 provides synchronization licensing, publishing, administration, artist development and digital distribution for music rights holders. Three years after starting 411, the head of global music marketing at The Coca-Cola Company featured Agee in a Q&A centered on 'the life of a music startup' about becoming a musical entrepreneur. Agee secures global partnerships for 411 and oversees creative and strategic business development. She is a classically trained violinist, bassist, composer and sound engineer who resides in Los Angeles.
Agee has spoken on panels and hosted workshops across the world. She grew up in Oklahoma as a Classical violinist and started writing, recording and playing multiple instruments when she moved to Los Angeles at 18. After a stint at the LA Recording School, she built and opened a studio in Silver Lake and recorded Punk bands and developed writing partnerships. She started touring with multiple indie acts as a violinist and bassist before transitioning to full-time writing. After writing for publishers in the sync world, Agee crossed over to the business side of music and started 411 Music Group. As a music business owner, Agee has a fundamental understanding of the creative process across multiple musical genres and provides insight to the inner-workings of sync deals, publishing and TV, film and interactive music models. At 411 Music Group, she negotiates worldwide partnerships with artists, catalogs, publishers, TV networks and brands, as well as videogame, digital and production companies. In April 2017, Agee was called to run the music department at All3Media America where she was the Executive In Charge of Music from April 2017 to August 2018. Agee currently composes music for Chrisley Knows Best, Undercover Boss, 24 Hours to Hell and Back, Shark Week and Breaking Homicide.
---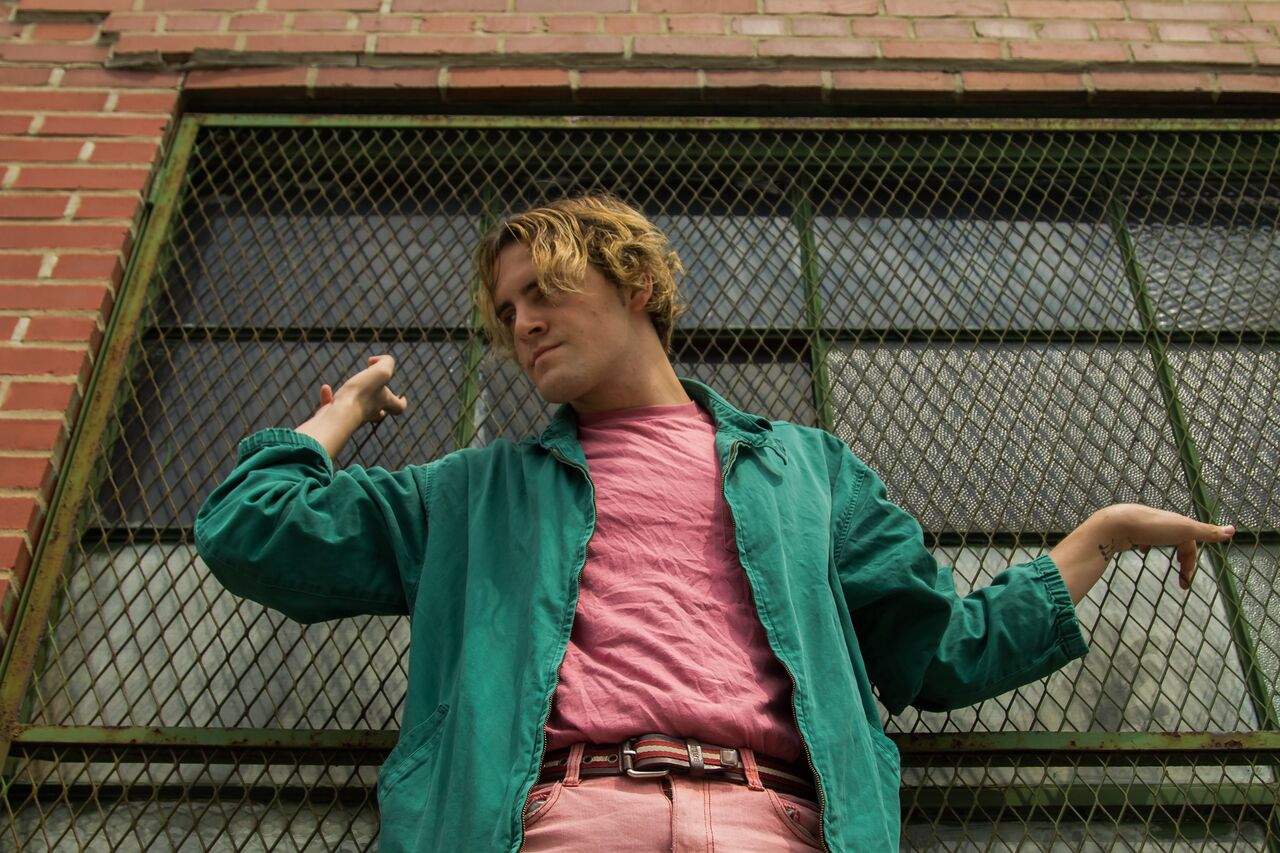 The Living Strange
The Living Strange is an alternative rock band based in Brooklyn, NY that is the brainchild of 19 year old songwriter, Elijah Sokolow. Sokolow wanted to form a band that could combine heavy guitar driven riffs of Tom Morello with a more modern electronic atmosphere in the vein of Annie Clarke of St. Vincent. On the new debut album "Gunk", nearly all instruments are performed by Sokolow other than drums, which are performed by Ben Shafrir. As a live act, The Living Strange consists of Sokolow (vocals, guitar), Ben Shafrir (drums), Nico Sleator (synth), and Miles Blue Spruce (bass). The band has toured throughout the U.S and recently did the Vans Warped Tour.
Currently the band is looking for Film & TV licensing opportunities and playing shows to support their new album release "Gunk"
Website  Facebook  Twitter  Youtube  Instagram  Soundcloud  Spotify  iTunes
---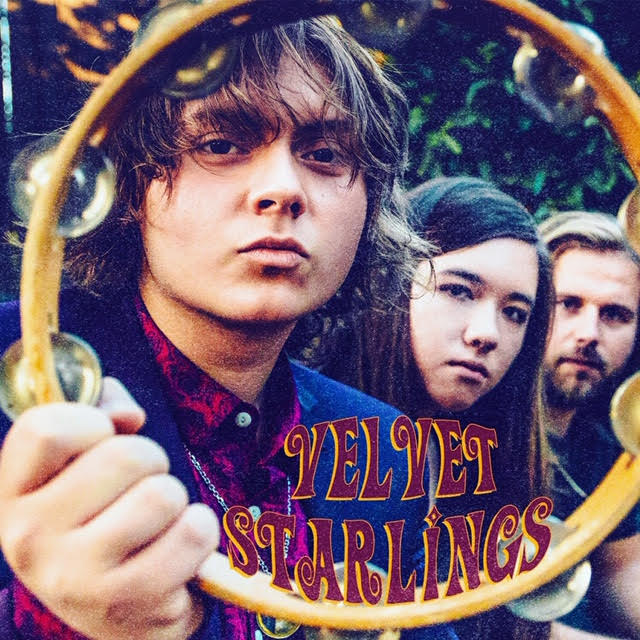 Velvet Starlings
Velvet Starlings is fronted by Christian Gisborne a 15 year old indie rock singer, songwriter, producer and multi instrumentalist based in Los Angeles. He is known for a powerful 60s era Eric Burdon (The Animals) influenced vocal style combined with a commanding stage presence. Velvet Starling's unique performance style has invited media and industry insider comparisons to Jack White and Ty Segal. Gisborne's early musical influences included British Invasion staples, such as The Beatles, The Who and the Rolling Stones. Already making a name for himself at such a young age, Velvet Starlings has garnered attention from Los Angeles powerhouse KROQ as well as Sirius XM. His fusion of gritty garage blues coupled with Brit inspired rock has led to high profile festival bookings including SXSW/MEcon and Summerfest Milwaukee. Velvet Starlings' long awaited self-titled EP on Sound x 3 Records / Rock N Rolla Records is set for release late 2018 which was a collaboration with producer songwriter Roger Gisborne (leader of 90s Brit Rock band "Plastiscene"), mastered by Brian Lucey (Arctic Monkeys, Beck, Black Keys). The seven track EP kicks off with leading single and video, "If Life Ain't Getting You High". The single features vintage guitar sounds, driving drums and hard hitting rock vocals. With introspective lyricism detailing living in the moment, "If Life Ain't Getting You High" is an anthem for the youth of today. The band wear their influences proudly on their sleeves with second single, "Borrowed Time", a clear tribute to the sixties British Invasion era, which has been receiving considerable airplay & review. "Sold Down The River", the latest single, showcases Dylan-esque lyrics, soulful Hammond B3 organ, gritty guitars and raw blues inspired vocals. 
Tastemaker/DJ Rodney Bingenheimer (who broke artists such as David Bowie and Coldplay in the US on KROQ) has also been spinning the singles on his Sirius radio show, Underground Garage as has another former KROQ DJ, Mike Rogers whose radio show in Tokyo, Japan boasts over 3M listeners. As a result of tremendous reaction from radio, Velvet Starlings are receiving offers to tour internationally from all corners of the globe, including Japan, United Kingdom, Mexico, Australia, Canada and South Africa. Velvet 
Starlings just returned from Sweden and the Live At Heart international music festival and SXSW Stockholm and is expected to cross the pond for a full European tour in 2019. Velvet Starlings is also receiving terrestrial radio airplay in such US markets as Ohio, Texas, California, Indiana and New York including KROQ, KFMG, KOSU, WLKK, WPNH, KEGR, WCOO, WEDG,WRXL, 91X, KCSN and WQRR
Facebook  Twitter  Youtube   Spotify  Instagram
---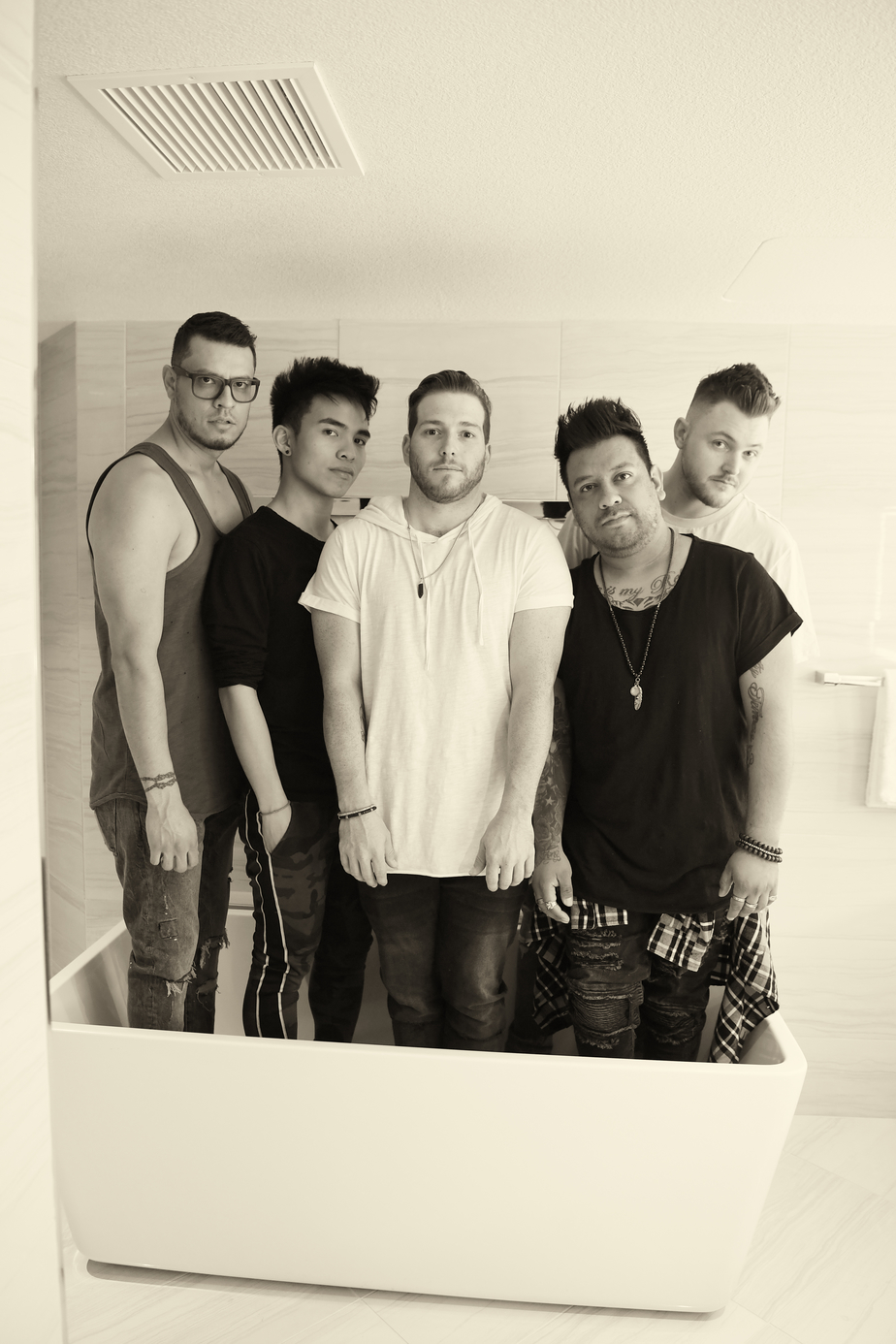 SILVERSAGE
Emerging as one of the top alternative bands based out of Las Vegas, SILVERSAGE has created a buzz since its inception late 2013 by regularly filling top Vegas venues such as; House of Blues, Brooklyn Bowl Las Vegas, The Sayers Club, Double Barrel Roadhouse, and Vinyl at Hard Rock.
The band has also become a mainstay act on the Las Vegas strip performing under Caesars Entertainment. Along with local Vegas residencies, Silversage has also toured parts of the western U.S.
SILVERSAGE has opened for national acts Lukas Graham, LANY, Blues Traveler, and Steve Winwood, to name a few, along with showcasing at SXSW 2017 for Paradigm Talent Agency and Caesars Entertainment. Locally, SILVERSAGE has been featured on The Morning Blend and FOX 5 Gibson Showroom, and they have also received radio airplay from X107.5, MIX 94.1, and KOMP 92.3. 
SILVERSAGE draws influences from One Republic, Muse, Imagine Dragons, and Fall Out Boy among others.  ?
SILVERSAGE is currently working with producers Jim Kaufman (Atlas Genius, Night Riots) and Tall Animals (Plain White T's) preparing their debut album. 
Website   Facebook  Twitter  Youtube  Instagram  Spotify   iTunes
---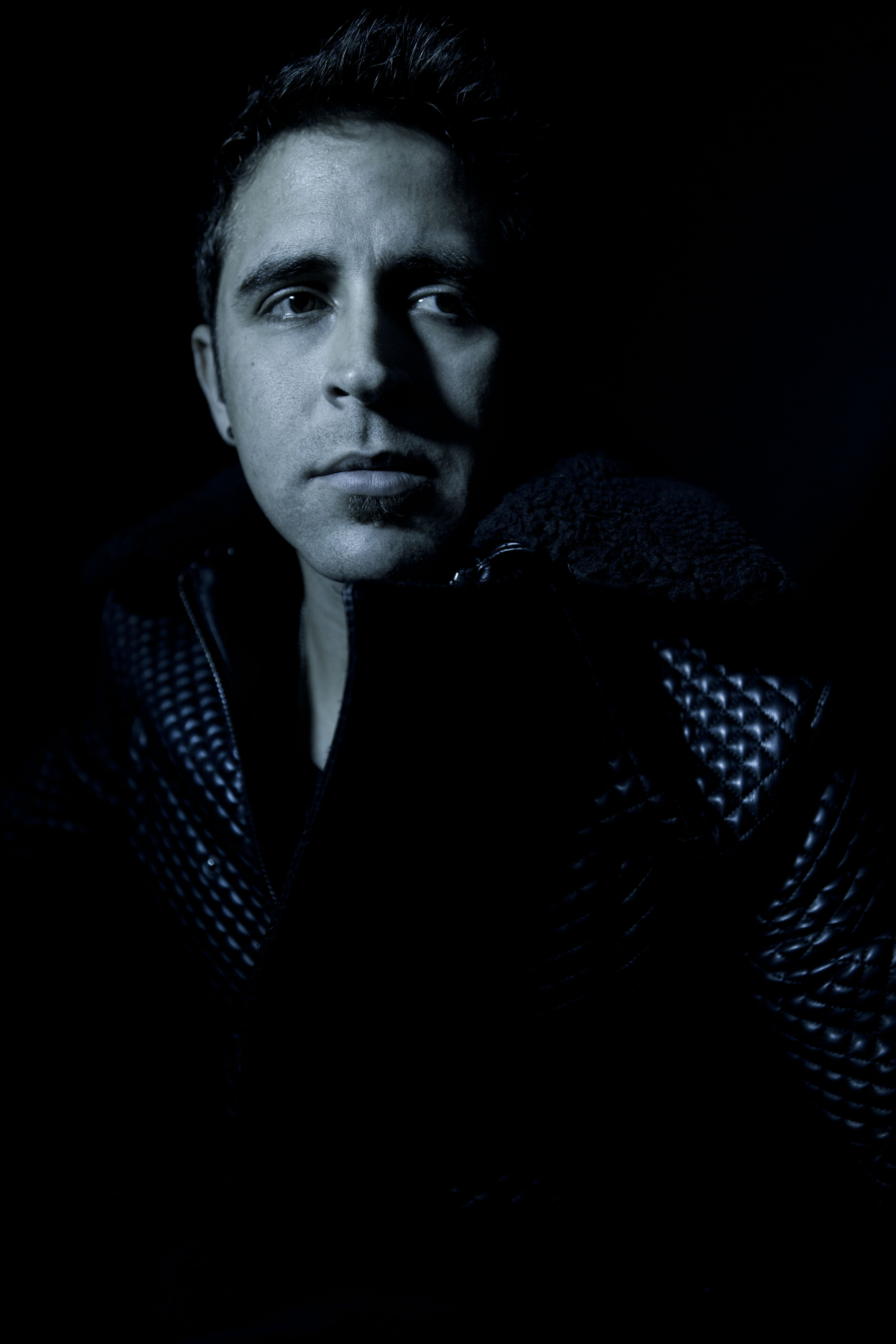 Franklin Manor
Franklin Manor's newly released EP "Time and Space" captures a cutting edge electro rock sound similar to Twenty One Pilots and Muse. Kevin Kelpin, highly innovate front man and founder of the project, brings forth a unique blend of piano, synth, and heavy guitar.
The 4 piece was established in 2015 included vocal/keyboard Kevin Kelpin, drummer Jeff Galland, bassist Nick Diiorio, Guitarist Eddie Lucero, with the release of their first album Motive quickly followed by their international tour in Japan, and first distribution deal with Tower Records.