You've heard the Buzz, Hunnypot will Feed you the absolute truth when it comes to fantastic entertainment. We collude with the best industry players and music makers and we'd testify without any embellishment, to any body of government. Show #408 ignited with a Hot Tub DJ set filled with bangers and mashups. Shelita Burke sat down to talk about her humanitarian platinum hit songs and got on stage to help us get in touch with ourselves or to penetrate others. Grand Canyon returned like an echo to Hunnypot for a really rockin, rootsy set of American music Blame Candy also got down in the hot tub and were as sweet as can be. They hit the stage afterwards to perform a guitartastic, bombastic, glitter and heels rock n' roll revue. Binx made an African Bee-Line back to Hunnypot for another amazing bug eyed pop and dance extravaganza. Jude Rose performed a tender explosion of sweet melodies and subdued tones and the night finished with a world famous Hunnypot Dance Party. 01/21/2019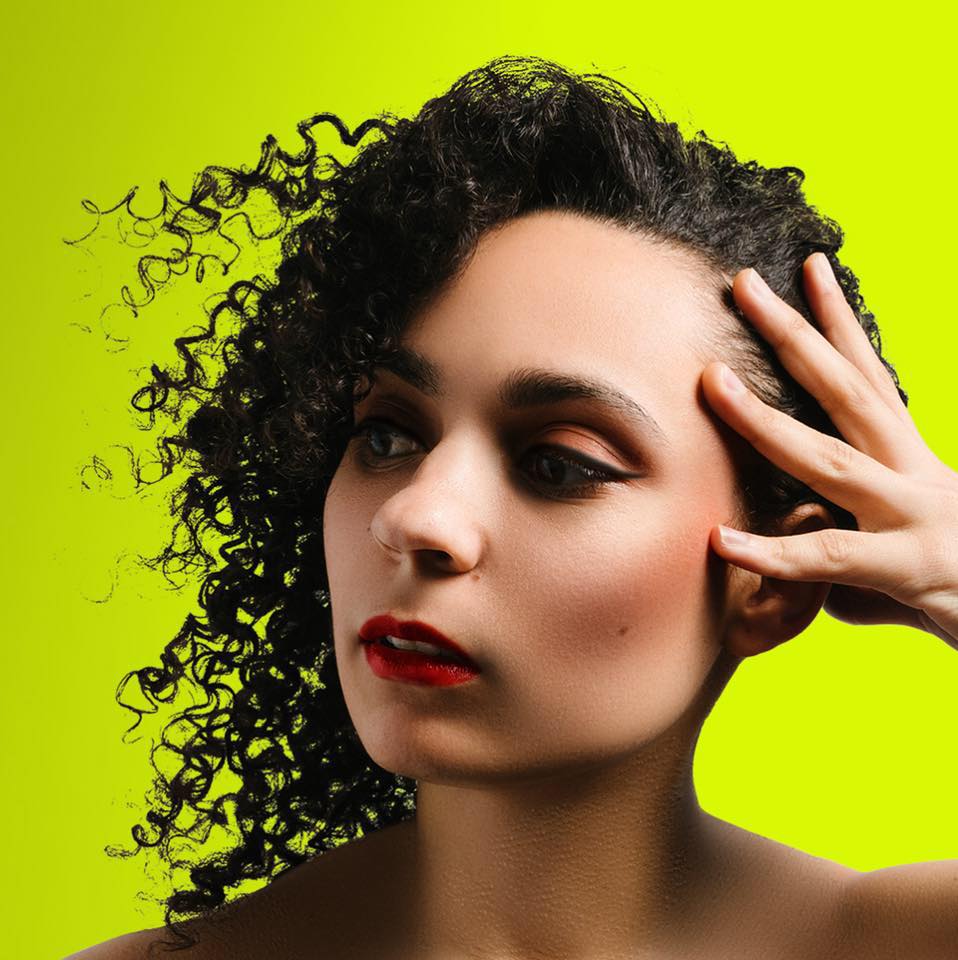 SHELITA BURKE
Shelita Burke is a Pop-Electronic artist and writer based in Los Angeles and Paris, France. She is known for her engaging, collaborative, and spontaneous live performance style. Originally from Seattle, Shelita independently toured the world with over 150 shows across Europe, Asia, and Africa as well as a myriad of performances throughout the U.S. Her ability to connect with audiences and engage her expansive network of over 175,000 twitter superfans has resulted in a devoted global audience and prompting media interest from NPR, The Village Voice, Billboard, MTV, and many music industry taste makers.
Her latest songs are a departure from her earlier acoustic releases and transports the rising star into the pop world as a result of her collaboration with hit producer Marcus "Bellringer" Bell. The response has been infectious, with the most resent single "Penetrate" rising to #14 on Billboard's Next Big Sound, a viral response amongst streaming services, and social media impressions reaching over 40 million people. Added attention was generated from her first single "Belong" which achieved over 2.7 million Spotify plays. Her forthcoming EP is planned for release later this year.
Website  Facebook  Twitter  Instagram  Spotify  iTunes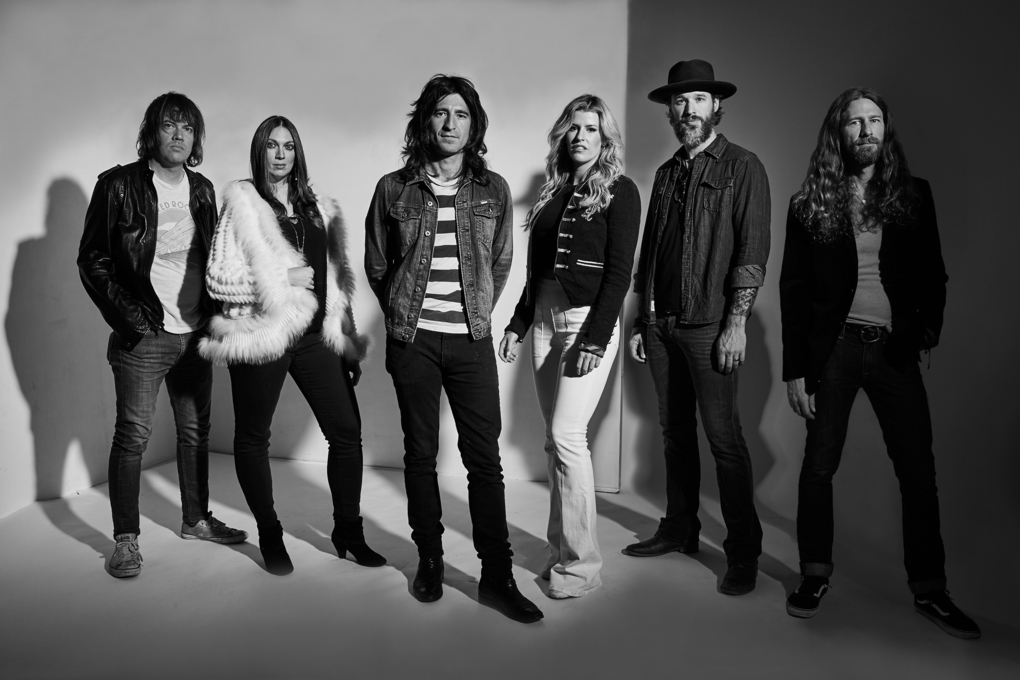 GRAND CANYON
In an era of computer-made, beat-driven music, Grand Canyon is the antithesis of modern pop music. However, focusing on classic sounds and arrangements and drawing on the inspiration of 70s musicianship and timeless songwriting, it is the kind of music that will be wafting through the canyons for a long time. 
The Los Angeles based rock and roll band, fronted by Casey Shea (guitar/vocals) and Amy Wilcox (vocals), and driven by Joe Guese (guitar), Darice Bailey (keys, vocals), Jon Cornell (bass), and Fitz Harris (drums) has self-recorded a debut album that is out now on Bodan Kuma Recordings.

Website  Facebook  Spotify  Twitter  Instagram    
---
BLAME CANDY
Shield your eyes, mortals - Blame Candy has landed. The extraterrestrial, FUTUREGLAMROCK quartet has descended upon Planet Earth with a guitar-heavy rock and roll mythos guaranteed to twist human nature on its head and thrust it into the outskirts of the stratosphere. Whether they're dazzling concert-goers with lightning-speed instrumental virtuosity, gyrating in flawless synchronicity, or subverting social norms with gender-bending sartorial irreverence, Blame Candy leaves a glittery trail of destruction wherever they roam.
The band's bedrock is built upon its dynamic and flamboyant live performance, which ringmaster Chris Greatti describes as a "reckless and animalistic release of primal energy. Dressed to impress!" The rambunctious opener "Sweet Tooth" muses on addiction to "rock and roll symphonies" amidst winding, neoclassical guitar flurries, while the choreographed "Pathetic" dutifully illustrates the bands knack for earworm melodies and penchant for onstage theatrics. Citing classic influences like Van Halen, Queen and Prince, as well as modern kinfolk Radiohead and Tame Impala, Blame Candy's entity is undoubtedly eccentric and eclectic, and its live show is a must-see hard rock phenomenon unlike any before. In Greatti's words, "Blame Candy's music is music for the 2020's and beyond. The future of rock and roll is staring you in the face in matching red vestments. Take my hand and join us."  
Facebook  Twitter  Instagram  Spotify  iTunes
---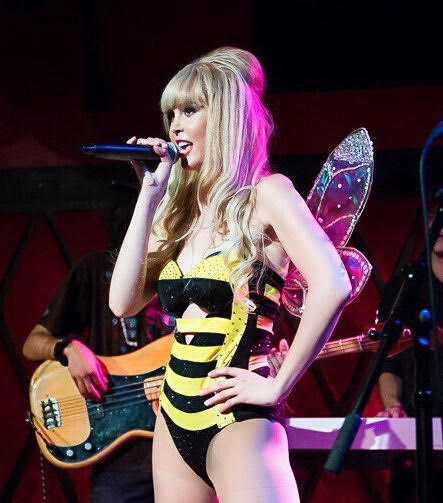 BINX
Meet BINX, South Africa's beautiful "African Bee" with a sting ready to swell up pop music.
The New Yorker quotes "with a voice like Gaga's, she's partial to yellow-and-black clothes and arena choruses."  This Avant-Garde pop musician/model is based in Los Angeles where she has performed at the US Open, The New York Marathon (two years in a row) Webster Hall, Soho House (NY) and The South African Traditional Music Awards. She has had a No.1 song in South Africa and is helping to save the bees with her latest album, "Buzzed."
BINX recently performed at the NAMM Grand Finale and Grammy Showcase Party 2018 in Los Angeles. She signed with Lip Sync Music in early 2018.
Website  Facebook  Twitter  Instagram  Spotify  iTunes
---
JUDE ROSE
Jude Rose is a singer and music producer based out of Chicago. His music is a unique brand of R&B that pulls you in and lingers in your consciousness even moments after its end. The 27-year old multi-instrumentalist produced a record layered with dark, moody sounds, pulsating synth, heartfelt melodies, and lyrics about personal experiences. In that regard, his artistry is comparable to recording artists such as Joji and Blackbear. With a sensual essence and captivating stage presence, Jude Rose has already begun to garner the attention of major record labels.
The emotional scars of the young songwriter's past have provided a vivid backdrop for his sentimental subject matter and his introspective lyrical content. That notion is the very foundation that Rose used to create his upcoming single, Lose . " Someone that I love had depression and anxiety. It got really bad to the point where she had thoughts of hurting herself or committing suicide. I was anxious and I didn't know how to process it, " said Jude Rose. "So (Lose) was just me being able to process it. The song is my promise to her. I will lose my mind and my touch before I ever lose her."
Website  Facebook  Instagram  Soundcloud  Spotify  iTunes