Last night Hunnypot Live delivered our State of the Music Address. It was about unity, tearing down walls and dancing our asses off! . . Hot Tub opened the events with prime cuts of tunage. The White Buffalo splashed back in with us to share info and sponsor our "Green Room". Brian Vickers suited up and talked with us about his music supervisor (and music) career and released a hit laden DJ set. Lydia Rene returned and gave us rock and soul delights, Dead Poet Society came back to "Captain, My Captain" their rock ship, Cards delivered their live debut and MADUS also came back to tear what was left of roof off this mutha. . .   02/04/2019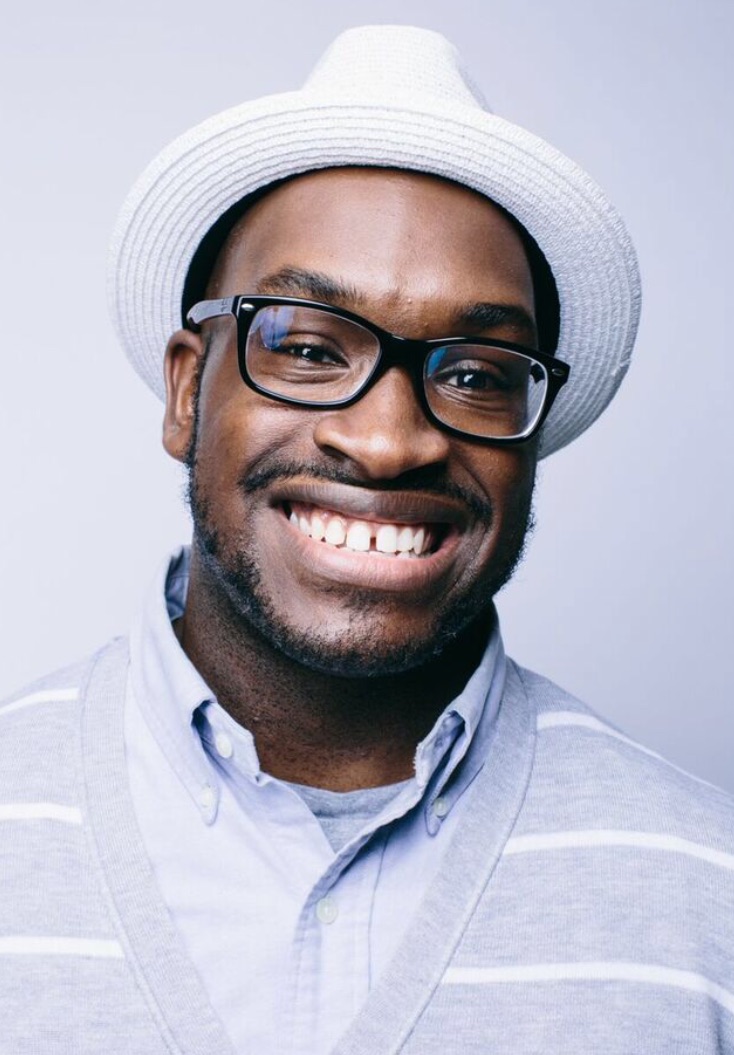 BRIAN VICKERS (WALT DISNEY STUDIOS GUEST INTERVIEW/DJ SET)
Brian Vickers works as the Assistant Music Supervisor for The Walt Disney Studios in-house
theatrical marketing team, "The Hive". He has worked on trailer campaigns that include
"Avengers: Infinity War," "Star Wars: The Last Jedi," "Black Panther," "The Incredibles 2," and a
number of other blockbusters. He's also worked on a number of tv shows that include "Keeping
Up With the Kardashians," "The Bad Girls Club," and "The Real World".

Brian's extensive career experience ranges from music performance & audio engineering to
music supervision & licensing. He has held positions with companies throughout the music
industry that include The Recording Academy (NARAS), Bunim / Murray Productions, BMG
Production Music, Hidden Beach Recordings, and one of Hollywood's top trailer houses, Trailer
Park, Inc.

As a performer, Brian appeared with the group Afro-Blue on season 3 of the NBC show "The
Sing-Off" – finishing 4th place behind the GRAMMY Award-winning group, Pentatonix. He has
also performed alongside such musical legends as Smokie Robinson and Bobby McFerrin.
Brian Vickers is a proud native of Birmingham, Alabama and a proud alumnus of both Howard
University and Full Sail University. With an undeniable passion for music, Brian continues to
work with aspiring artists and musicians to bring out the very best in their music.
Spotify  Facebook  Twitter  Instagram
---
LYDIA RENE
As a classically-trained pianist and accomplished musician, Lydia René's sound is best described as "indie, vibrant soul". With influences ranging from Jill Scott and Phyllis Hyman to James Taylor and Carole King, Lydia's blended sound will take audiences to a higher musical plateau.  
Lydia has shared the stage with many award-winning artists such as Eric Roberson, Jean Baylor, Jaguar Wright, and Wayna. She has also had the opportunity to work with acclaimed producers and musicians including Tejumold & Johari Newton (Lauryn Hill, Aretha Franklin, Jazmine Sullivan), Rick Carlos (Jennifer Lopez, Nelly), Harry Wilson (John Legend, Kindred The Family Soul), Damon "Mr. Dizzy Fingers" Bennett (Jay-Z, Christina Aguilera, Justin Timberlake), and Stan Davis (Kindred The Family Soul, Kelly Rowland, Teena Marie). 
Born and raised in Mount Holly, New Jersey, Lydia gained her musical experience by performing at music venues all over nearby Philadelphia. Lydia now resides in Los Angeles, CA where she recently finished her debut studio album "Vintage Heart". Lydia teamed up with GRAMMY Award-nominated producer Jameel Roberts (Usher, J. Cole, Nicki MInaj) as well as producer / musician Harry Wilson (John Legend, Kindred The Family Soul)  & Rick Carlos (Nello, J-Lo) to create a sound all her own. She's the proud winner of the 2014 LAMN JAM competition (previously won by Aloe Blacc). Lydia also performed at the 2014 Taste Of Soul Family Festival (which draws a crowd of over 250,000) along with other performers such as Tyrese, Syleena Johnson, Tank, and Raheem Devaughn. In 2015 Lydia had the opportunity to sing a soul stirring rendition of "I Put A Spell On You" for the movie trailer campaign for the box office hit "The Perfect Guy". She also lent her voice to hit show EMPIRE on FOX by singing "Wade In The Water" with a stellar vocal ensemble for a commercial promo. Currently she is the featured vocalist in CHOBANI Yogurt's National Commercial Campaign singing "What The World Needs Now Is Love Sweet Love".
While Lydia René continues to build upon her ever-growing fan base, she hopes to one day reach the level of music's greatest singer/songwriters and musicians. Her studio album "Vintage Heart" has already received great acclaim from music publications including SoulTrain, Philadelphia Weekly and SoulBounce. The album is now available for purchase on iTunes, Amazon MP3, Google Play, and Bandcamp.
Website  Facebook  Twitter  Instagram  Spotify  iTunes
---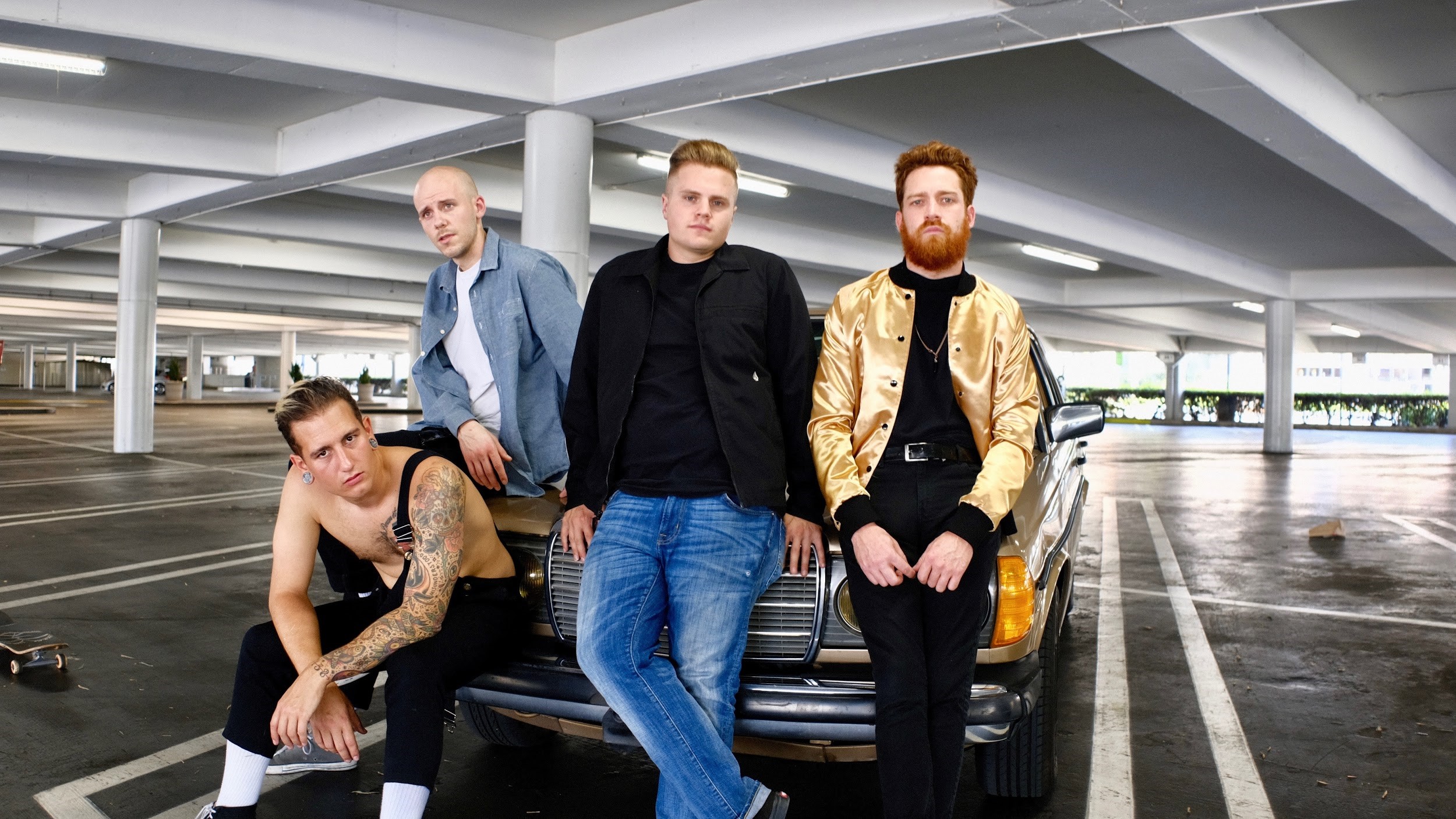 DEAD POET SOCIETY
Dead Poet Society is a four piece band out of Boston, Massachusetts playing fretless instruments that create an uncanny wobble effect, and atypical distortion that sounds more like a vintage synth on steroids than an actual guitar. Their sound is both genre defying and defining. The band features singer Jack Underkofler, guitarist Jack Collins, bassist Nick Taylor, and drummer Will Goodroad.
The group attracted early fan attention with the release of their debut single Sound and Silence in 2014, and saw them gain a growing fanbase with the release of their AXIOM and DEMPSEY EPs that followed.
In 2016 their music was discovered by the influential Mexican blog PepeProblemas. Their review caught the attention of another up and coming rock band Sputnik, who invited DPS to open for them on their national tour of Mexico. The opportunity has lead to more tours south of the border and a rapidly growing fan base that will see the band return to Mexico in 2019.
September 2018 saw the release of single and video "American Blood," the first time the band has worked with an outside producer and mixer, Englishman Alex Newport. The collaboration was so successful that Alex was asked to produce a further five songs that will be part of the band's debut album set for release in the Spring of 2019. The album will also include two songs produced by Boonn (Grandson) and three more self-produced songs.
2019 will be the most exciting year yet in the band's career, starting in February with a 22 date national tour as special guest of Andres, followed by the album release and tours of Mexico, Europe and the Midwest.
Website  Facebook  Twitter  Instagram  Apple  YouTube  Spotify
---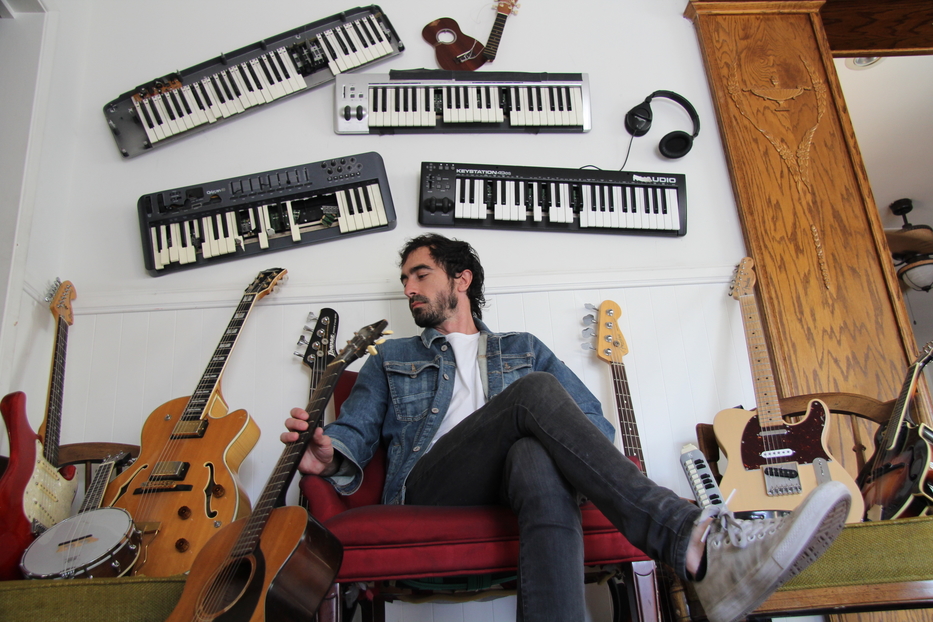 CARDS
CARDS is the solo project of LA-based producer/songwriter, Mike O. After years of working with other artists in the studio and on the stage, he started dropping his own music under this moniker in late 2017. 
After a year of singles, some playlist adds by Spotify and some kind words from influential indie-blogs like HillyDilly and Alexrainbird, CARDS is finally releasing the full album and starting to play live shows.  Performances in 2019 are scheduled in NYC, LA and Philadelphia with many more dates to be announced soon including a European run of shows.
Facebook  Twitter  Instagram  Spotify  iTunes
---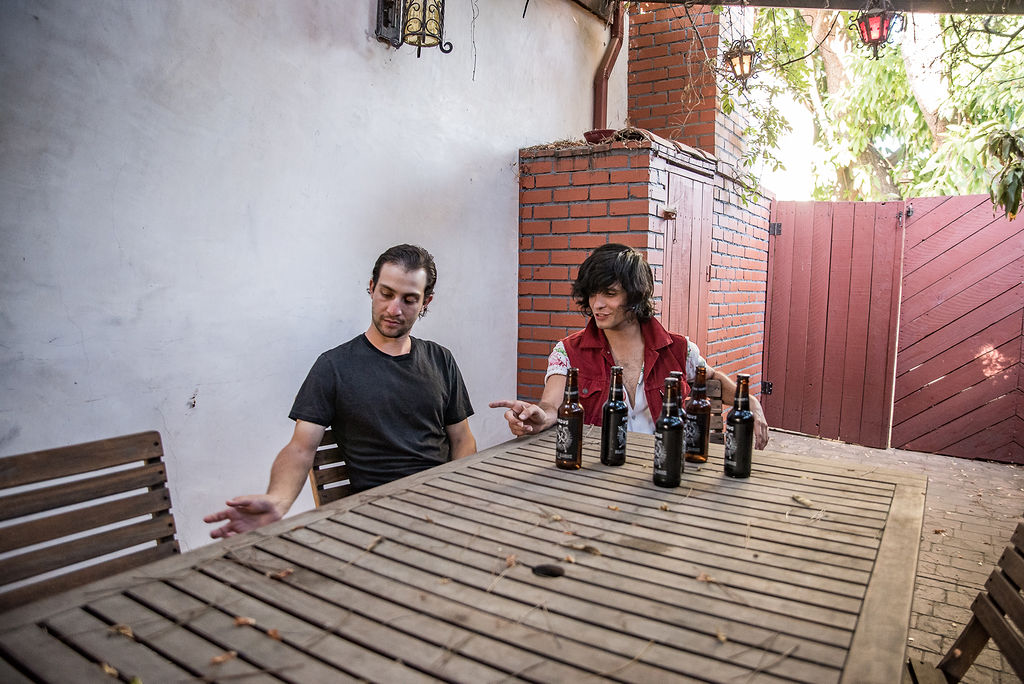 MADUS
Los Angeles natives Dugan Cruz and Sam Sobo originally met in their late teens on what they call "an online dating site for musicians". After forming Madus in 2013, Cruz and Sobo went through several lineup changes before deciding it best to stay a duo until the right members come along.
Juxtaposing blissful west coast indie against angsty alternative rock, their songs are reminiscent of the early 2000s garage rock revival groups like Franz Ferdinand and The Strokes. In the Spring of 2017 they started a regimen of writing, recording, and releasing one song a month. Since beginning this songwriting regimen they decided to self produce and record all their music out of Cruz's garage. "After years of accommodating the time constraints and heavy cost of producers, we wanted to be able to focus on the music and not worry about all of that" said Sobo. With the goal being to "...just put music out there and see what sticks", the duo have kept each release as organic as possible. No expensive PR, no sponsored social media ads, and no chasing of highly coveted "likes". After releasing a few singles this way, Madus eventually struck a chord with their song "Find Another Girl" achieving over 40,000 cumulative streams. The song has just been made available on Spotify and all other major music platforms with "Play Pretend" as a B-side. Madus is continuing to record frequently and further hone in on their sound.
More shows and music releases currently brewing.
Website  Facebook  Twitter  Instagram  Spotify
---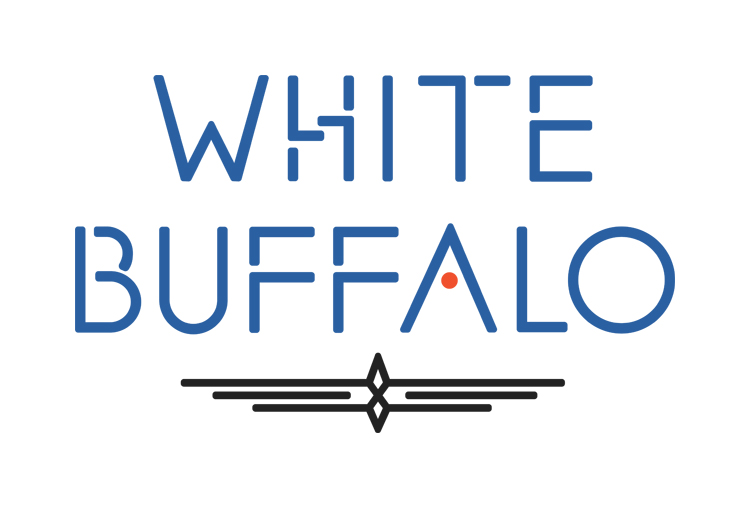 Attention Marijuana enthusiasts: TONIGHT! Hunnypot is again offering a very special private Cannabis tasting event.
This Tasting Session is presented by the fine folks at 
White Buffalo
.
*At White Buffalo, we love music and music lovers! Since 1976 we've been aligning with artists to support their work and to bring music to your ears.
White Buffalo produces hemp and cannabis products for the American spirit. We are best know for PEACE CBD Massage Primer, bespoke yoga gear, and the Oracle of the Green Rose, a "literary work of art".
The WHITE BUFFALO mission is to support global respect for the healing properties of the cannabis plant. Through dedication to sustainable manufacturing practices, we wish to create a positive legacy for generations to come. We strive to source post-consumer content for marketing materials and packaging solutions to benefit our environment and to safeguard the future of humanity.
Our event is located in the Green Room directly behind The Mint. Their will be surprises and give-aways throughout the night, bring a friend or two!
+21,   7-11PM
Green Room (behind The Mint)
6010 W. Pico Blvd.
LA, CA 90035