Hunnypot Live declared a national emergency on entertainment and diverted FUN to our President's Day show. Hot Tub marshaled the music troops for his opening set. Sue Crawshaw dropped in to tell us about how she broke through The Walls and ceilings of the music industry and brought her desert island music set to share. Little Coyote ferried bitter sweet musical sentiments across our emotional borders. The duo, FBGM, colluded in harmonies and memories. Patrick Martin gave us asylum from musical mediocrity. Sheila Nicholls delivered the musical promise of better days and Monique Renee helped make Teena Marie songs great again. . .  
02/18/2019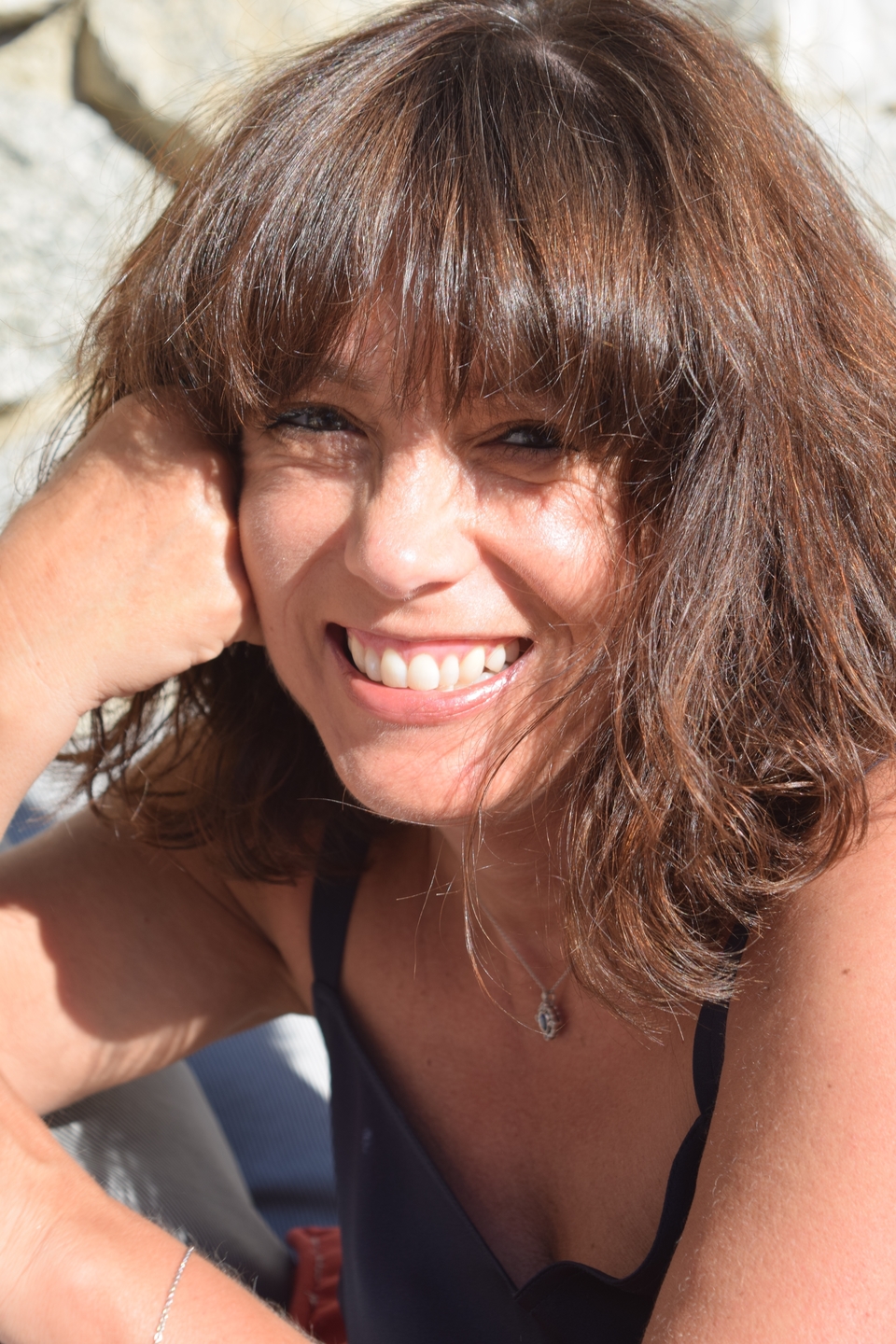 SUE CRAWSHAW (MUSIC SUPERVISOR GUEST INTERVIEW/DJ SET)
Sue Crawshaw, founder and owner of Pick And Mix Music has worked across all aspects of the music industry over 3 decades. She started her career in music publishing with spells at MCA, Chrysalis, Asongs and Albert's Publishing, in addition to 7 years at performing rights organization BMI in London. She then moved into sync placement and music supervision establishing Pick And Mix Music some 15 years ago. She has worked with artists such as AC/DC, Fat Boy Slim, James Bay, Kodaline and Nothing But Thieves.
Currently based in Los Angeles Sue works as a music supervisor on various successful TV productions including THE CROWN Seasons 1 & 2 (Netflix), STRIKE BACK  Seasons 6 & 7 (HBO / Cinemax), OASIS (Amazon pilot), ORIGIN (YouTube Red), THE REPLACEMENT (BBC) as well as various indie movies, most recently TOGETHER.  Past credits include the BAFTA nominated "SON OF RAMBOW' (Paramount), HE KILLS COPPERS (BBC), RAW (RTE) and LOVE HATE (RTE).
---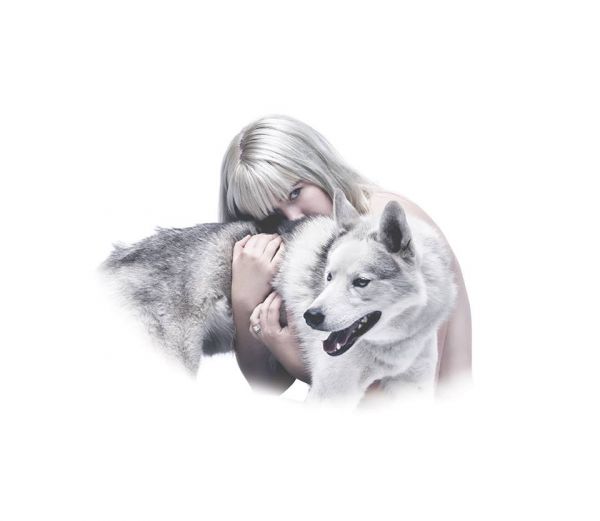 LITTLE COYOTE
The Toronto-based, three-piece band Little Coyote formed in 2015. Their debut album, "The Trouble With Teeth", was funded by a Canada Council for the Arts grant, and released by Egg Hunt Records (Richmond VA) on October 13th 2017.
Little Coyote have gained praise from George Strombolopulous (Strombo show CBC) , Noisey, Sidewalk Hustle, Exclaim! Pop Matters and Spotify's "Indie All Stars" and "New Music Fridays" playlists.
Little Coyote consists of band mates Byron Patterson, Mike Poisson and Teagan Johnston. Teagan, the band's leader, began her music career on the west coast of Canada where she released her first EP, Winter's Child, and worked with local artist Aidan Knight. Teagan relocated to Toronto, ON at the age of 19 to start Little Coyote. The band's sound and aesthetic is based on Whitehorse, YT which is Teagan's birthplace. Additional influences include Toronto-based bands Metric, Stars and Broken Social Scene. 'Little Coyote' is Teagan's Yukon nickname and musical alias, she is happy now to share the name with bandmates Byron and Mike.
Teagan, Mike And Byron bring diverse artistic backgrounds to Little Coyote. Together they are able to create an exciting new space in music that marries their vast influences of Folk, Alternative and Progressive rock, through classical piano, ethereal guitar, driving percussion and synth.
---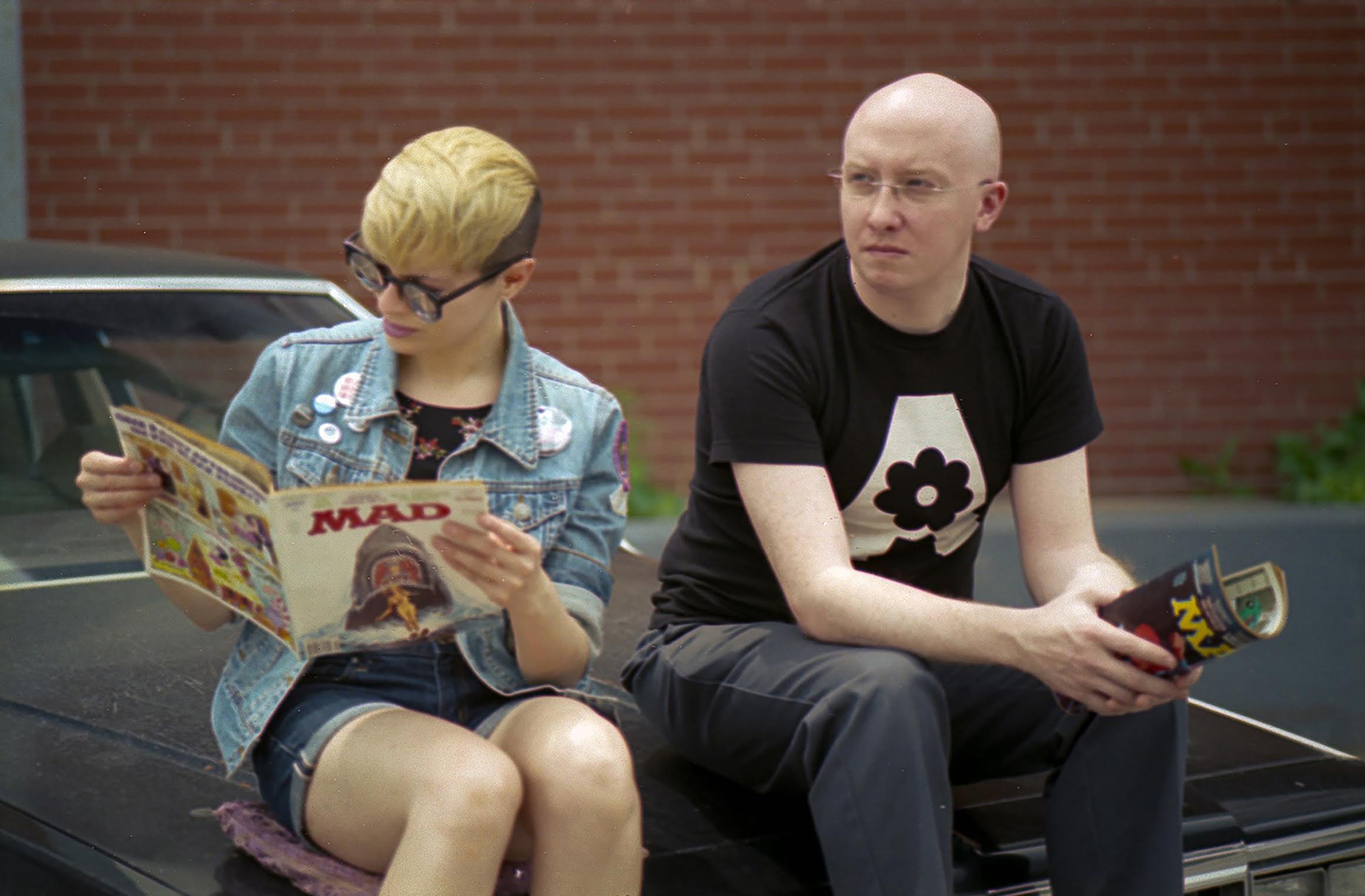 FBGM
Rising Boston-based duo FBGM (Matt Jatkola, D. Orxata) is quickly becoming known for their genderless/genreless music and emotionally engaging performances. Their songwriting prominently features bittersweet lyrics, smooth harmonies, and versatile production influenced by dream pop, indie rock, R&B, and acoustic folk. They've elicited comparisons to Cocteau Twins, Low, Mazzy Star, My Bloody Valentine, and The Beatles, with some even describing their sensibilities as Lynchian.

Matt and D. started FBGM in 2016 to collaborate on songwriting, production, and performance. Having already developed a shorthand while working together in the synthpop band The Bynars, they began writing, recording, and touring immediately, releasing their debut double A-side 7" single "Dog Collar/Fan" on vinyl in May 2017. Several digital singles followed in 2018, including "Lullaby," "Apple Trees," and "Victim." They partner regularly with visual artists and filmmakers and contribute music for nonprofit causes focusing on issues such as immigrant rights.

Matt Jatkola is an accomplished songwriter, musician, producer, vocalist, and artist who came up in the eclectic central Massachusetts punk/hardcore/DIY scene, fronting the indie rock/post-hardcore band The Danny Tanners (2000-2003), the experimental rock band Lights (2003-2007), and the synthpop band The Bynars (2008-2013), while simultaneously releasing music as a solo musician. He has shared the stage with acclaimed acts such as fun., Lucius, and The Front Bottoms. Matt has produced remixes for Tegan & Sara, Bleachers, Katie Ellen, and Soft Pyramids, and he composed the score for the independent horror film Bloody Henry (2018). His music is featured in the Netflix reboot of 90210 and in a number of television and web commercials. Matt produces music out of the duo's studio, Peace & Love Laboratories, in Arlington, Massachusetts.

D. Orxata is a non-binary Latinx singer/songwriter hailing from the border towns of El Paso, Texas, and Ciudad Juárez, Mexico. Self-taught, they learned guitar via albums by The Cranberries, Cafe Tacvba, La Ley, and Failure. In 2003 they relocated to Boston and shifted to electronic and chiptune music before joining The Bynars in 2011 as a vocalist. In 2015 D. played in the experimental Sonic Youth-inspired Babe Riot and the shoegaze duo Patio Rat and was a founding guitarist for the transcore/powerviolence band WIMP. D. is a guest columnist for Performer Magazine, with their article "5 Things Every Synth Novice Should Know" featured as the cover piece for the magazine's special synthesizer issue in 2016. D. is currently collaborating with Pura Belpré Award-winning illustrator Raúl the Third and acclaimed visual artist Elaine Bay on a children's music project.

FBGM will set out on their first West Coast tour in February 2019.
Website  Instagram  Facebook  Twitter  Bandcam
---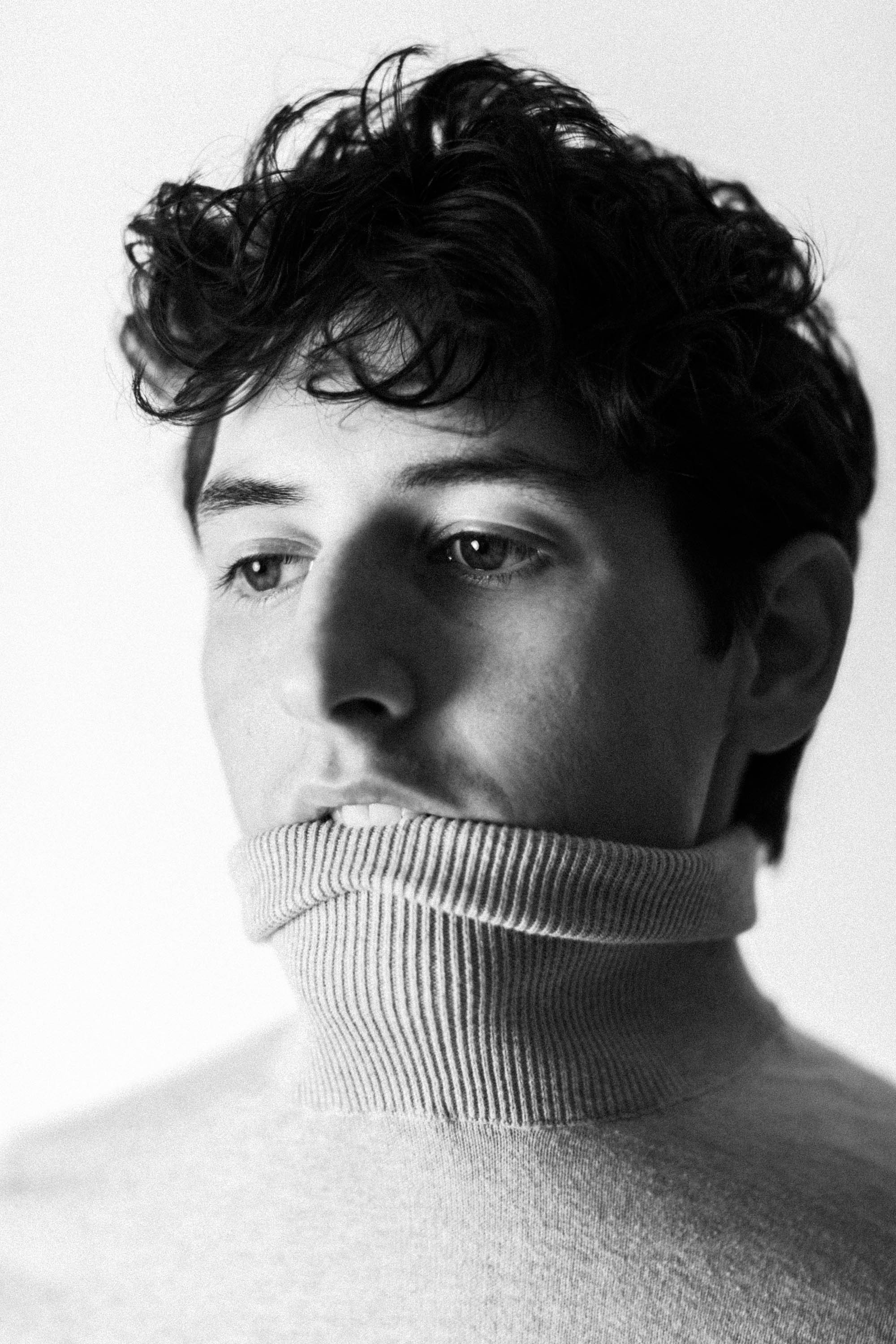 PATRICK MARTIN
Patrick Martin is a Los Angeles based artist and songwriter from Saukville, Wisconsin. He graduated from Marquette University in 2016 with a dual degree in psychology and philosophy, after which he threw himself into a career in music. Inspired by the likes of Queen, Jeff Buckley, and Coldplay, Patrick's left-of-center sound manifests itself in emotive anthems. His signature voice paired with emotional story telling leaves an audience with a sense of timelessness. His live experience includes a support performance for Martin Garrix at Summer Fest as well as an opening slot at Spring Awakening for headliner, Dillion Francis.
Patrick is currently collaborating with creatives Corey Sanders, The Invisible Men, Jesse Mason, Justin Stanley, and Mark "Spike" Stent to record his debut album due in Autumn, 2019.
Website  Instagram  Facebook  Spotify
---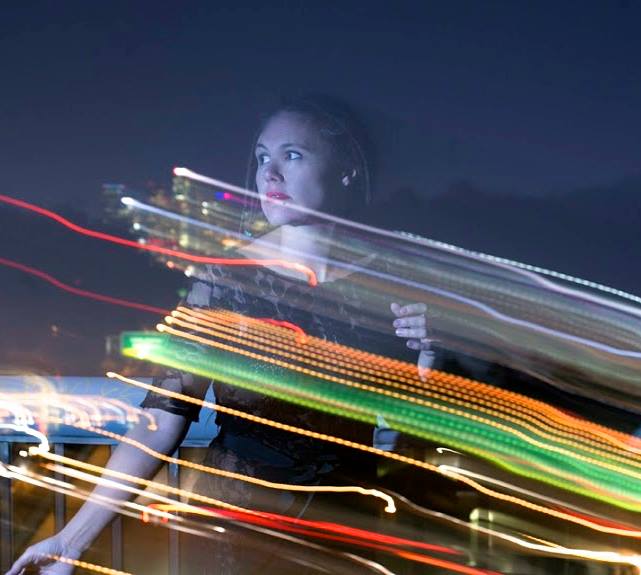 SHEILA NICHOLLS
Sheila Nicholls' first brush with fame was when she streaked into public consciousness in an act of radical self exposure. Live at a Lords cricket match between England and Australia at the Ashes in 1989 she did naked cartwheels propelling herself onto the front pages of the tabloids in Britain and much of the commonwealth.
It was her first feminist action.
She was 19 and a few months later she went to stay with a friend in LA and didn't go home. No one had even heard of A levels. Fantastic.
She has released three critically acclaimed albums: Brief Strop (1999), Wake (2002), and Songs From the Bardo (2009). In each album, smattered between songs of desire and yearning, are rousing feminist fantasies, testimonies to the failure of war, commentaries on the ridiculousness of worldwide chest-beating, anthems to the freedom gained if we just rewrote our collective mythology, and the personal eternal journey to rewrite one's own.
Lyrically unique, she is propelled by a singular voice that is alternately confronting and magnetic The guardian has said 'she sounds like a  cross between Liz Phair and Kate Bush' while the LA weekly remarked 'she has a battery acid wit, a fierce rebellious streak and is just plain seductive.'
Hollywood records distributed her first, and it made it to the US college Top Ten Billboard chart in 2000. The track 'Fallen for you' is featured in the film and on the soundtrack of High Fidelity.
Her second record 'Wake' was a studio album where she collaborated with a team including Glen Ballard, Jez Colin, Mike Elezondo, and Ozomatli. She toured extensively, opening for KD Lang, and playing her song 'Faith,' which hit the Billboard top 40, on the Tonight show with Jay Leno.
Her third, 'Songs from the Bardo' was a medley a few years in the making, after having a daughter– it was back to the home studio scene, self- written, played, engineered and produced, mostly.
Having moved thru the corporate music world and kept her integrity intact, Sheila has a new record:
"All of Nature- a collection of social commentary to music"
in which she connects what's completely personal to what's not limited in time at all, with the underlying premise that consciousness is itself a bigger crucible than matter.
In this self produced project, including co-writes with Michael Bernard Beckwith and Dave Stringer, she defies genre, as the record also dips into the literary arena, with each lyric being accompanied by an additional commentary and forum on her website.
She petitions us to quarry, contemplate, and take action to blow through the masks and the conditions behind the conditions. To expose ourselves to ourselves and solve all the world's problems right now. Because actually it would be quite simple to do so.
For this task she conjured up a Superband calling upon the skills of Kaveh Rastegar— standup bass (with John Legend), Jebin Bruni— keys (with Meshell Ndegeocello), Chris Bruce on guitar (also Meshell Ndegeocello.), Danny Frankel on drums (with Fiona Apple), Gary Novak on drums (with Alanis Morrisette), Walt Fowler on trumpet (with James Taylor) and Mitch Forman on piano (with Wayne Shorter). Engineered by Pete Min, who has also recorded and mixed Meshell's last two records.
Website  Facebook  Instagram  Twitter  Spotify
---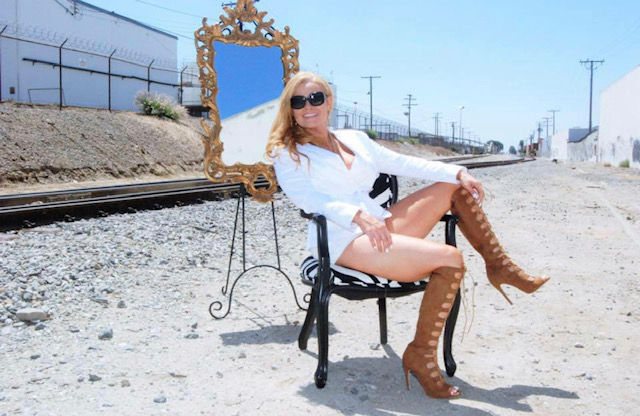 MONIQUE RENEE
Born and raised in South Central Los Angeles, MONIQUE RENée was destined for the arts and has been singing since the early age of six.  Her musical influences range from Teena Marie and Whitney Houston to Mariah Carey and the Manhattan Transfer and her vocal prowess represents a true rhythm and blues singer.
By age 18, MONIQUE RENée made numerous local appearances and traveled to the far east to establish a track record of performances, before returning home to the states to become lead vocalist for former Mercury Records' group "Female."  The group appeared on MTV's "The Real World," and performed "I Wish I Didn't Need You No More," a song that featured highly acclaimed jazz saxophonist, Dave Koz and was written and produced by Derek Bramble of Heatwave fame.  With the group she also performed at the IAAAM Convention, and was featured on Mario Van Peeble's "PANTHER" gold status movie soundtrack for their soulful rendition of Aretha Franklin's "Natural Woman," and also participated in the "Freedom" video, a song that was written and produced by Dallas Austin, on the same soundtrack.  Her studio experience includes working with world renowned recording artists D'wayne Wiggins of Tony! Toni! Toné!, Rose Royce, Kiddo, Shanice Wilson, and Too $hort, to name only a few.
MONIQUE RENée is currently featured as the lead singer in the R&B band, Tyghtship, that performs twice monthly at Kobe's Steakhouse in Seal Beach, California and makes various musical guest appearances at venues in the Southern California area.
---