Before 2019 the best new "Green Deal" we had was a discount at the dispensary. Hunnypot Live #411 was informational and we shared our green deals with many. We got down to cannabuisiness with grooves from Hot Tub Johnnie. Heather Kreamer hot boxed us with her music supervisor origin story and ripped a solid playlist set of music. 2019 Grammy winners (best new age album), Opium Moon, hashed out beautiful exotic, world music. Old_Sport got their last hit of playing LA joints for a while and played their hearts out. Powersolo Bong'd and Rolled us all the way from Denmark. O.C. Hurricanes was something to THC and hear with their brand of maximum chicano R&B. Pacific Radio didn't bogart that stage and invited everyone to join their band and the night closed with another famous Hunnypot Live dance party.
03/04/2019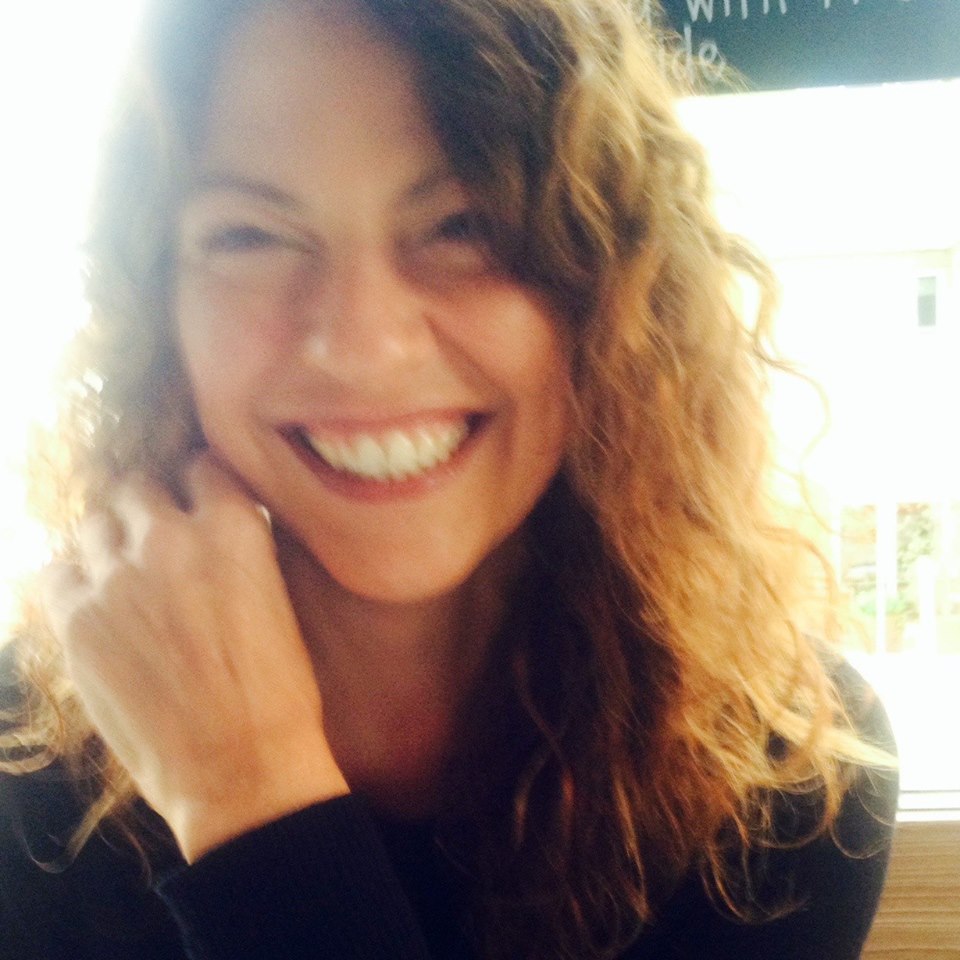 HEATHER KREAMER (MUSIC SUPERVISOR GUEST INTERVIEW/DJ SET)
Heather Kreamer is Director of Music for Create Advertising, an entertainment marketing company. She oversees all music needs for both their Los Angeles and London offices. This includes finding and licensing the perfect commercial music, as well as working with composers to create custom scores. Prior to joining Create, Heather spent 5 years running the music department of mOcean, another entertainment marketing agency. Her background includes building the film and television department for INgrooves, a global music distributor.
She began her music career at Natural Energy Lab, where she signed artists and marketed their music for sync placements. Heather has worked on hundreds of successful motion picture marketing campaigns including Black Panther, Venom, Coco and Peter Rabbit.
Website  Facebook  Twitter  Instagram
---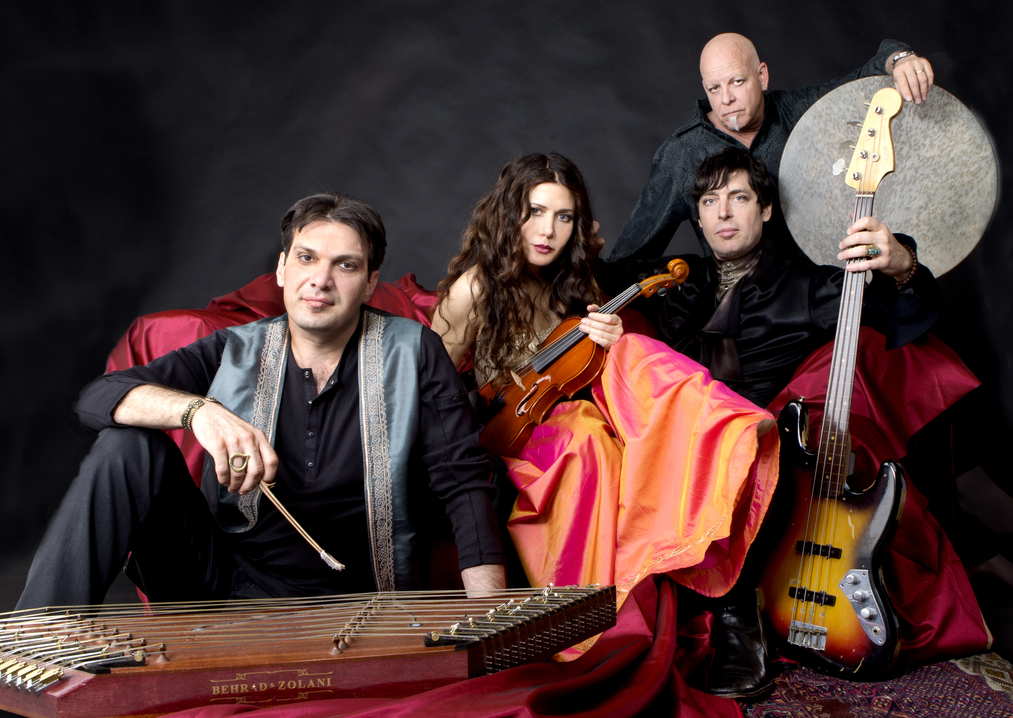 OPIUM MOON FEAT. LILI HAYDN
"Opium Moon's debut album is a sublime and sensual brew of strings, percussion and bass that transports the listener to a musically soulful Shangri-La." – Victoria Looseleaf, ArtNowLA
Sensuous and hypnotic, elegant yet deeply emotional, the music of Opium Moon evokes the mysteries of ancient worlds while remaining thoroughly contemporary. The Los Angeles-based ensemble's cinematic soundscapes draw upon the virtuosic skills and diverse ethnic backgrounds of its members: Iranian santoor master Hamid Saeidi, innovative Israeli bassist Itai Disraeli, sought-after American percussionist M.B. Gordy, and the exceptionally expressive Canadian-American violinist Lili Haydn, whose passion and fluid mastery of her instrument enchant in every song.
Opium Moon's eponymous debut album is our now on the Be Why Music label, distributed through ADA/Warner. The video of "Caravan" by Academy Award-nominated Genghis Blues director Roko Beliç debuted on NPR All Songs considered NPR.org. Lili Haydn's third TED presentation is also live.
Website  Facebook  Twitter  Instagram  iTunes  Spotify
---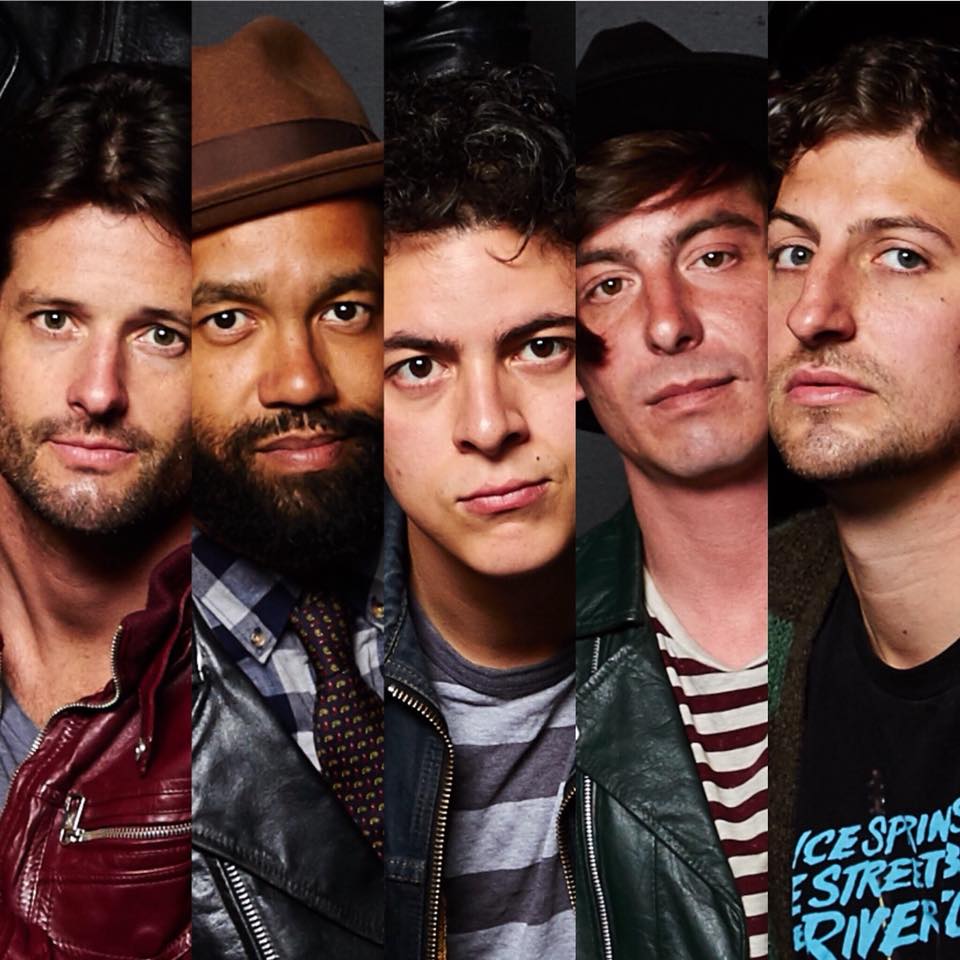 OLD_SPORT
OLD_SPORT is a five piece soul-rock band out of Los Angeles, California. Formed to create the soundtrack for the award-winning independent film ELSEWHERE, they have since headlined legendary clubs on both coasts, including The Troubadour in L.A. and The Mercury Lounge in Manhattan. Produced by Steve Kille of Dead Meadow, their three-track EP, The Midnite Vibeline Session, is available to stream now.

OLD_SPORT is Nick Vergara, Brian Williams, Keith Roenke, Michael Maio, and Andrew Gaul
---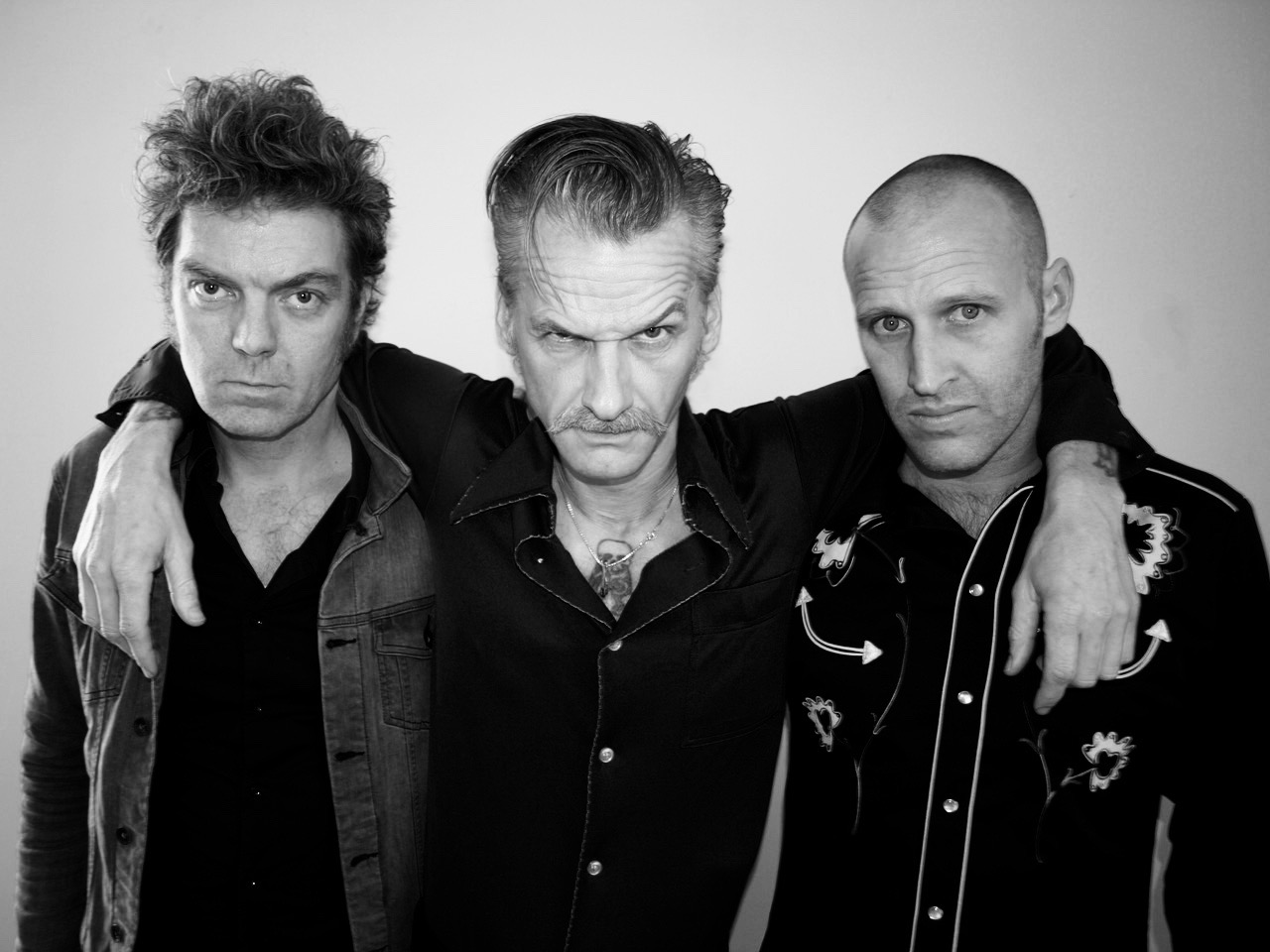 POWERSOLO
Kim Kix: Singing, guitar.
Anders Pedersen: Guitar, Lap-stell guitar, keys, backing vocal.
Mike Sullivan: Drums
About Anders Pedersen a.k.a. Peasoup a.k.a. AP: Guitar player, songster. Howe Gelb's wingman for more than a decade in Giant Sand. Proud to have served alongside good folks like Mark Lanegan, M. Ward, John Doe, Jim White, and Scout Nibblett. Avid dancer and addicted listener since the pre-teen years.
About Mike "ZACK" Sullivan: From the basements of the USA, Mike brings a primitive, passionate sound to the drums, having played with his own brother in a variety of bands (garage, rock 'n roll, country, indie, latin). And due to his Blue Man Group training in NYC, Mike is able to emote onstage using only his teeth. Mike has toured in Europe and North America, traveling with the likes of Young Fresh Fellows, The Hall Monitors, Eddie Angel, and of course, the mighty POWERSOLO since 2012, who have bestowed upon him the most honorable and appropriate moniker in Rock And Roll: ....ZACK!
Website  Facebook  Twitter  Instagram  YouTube  Spotify
---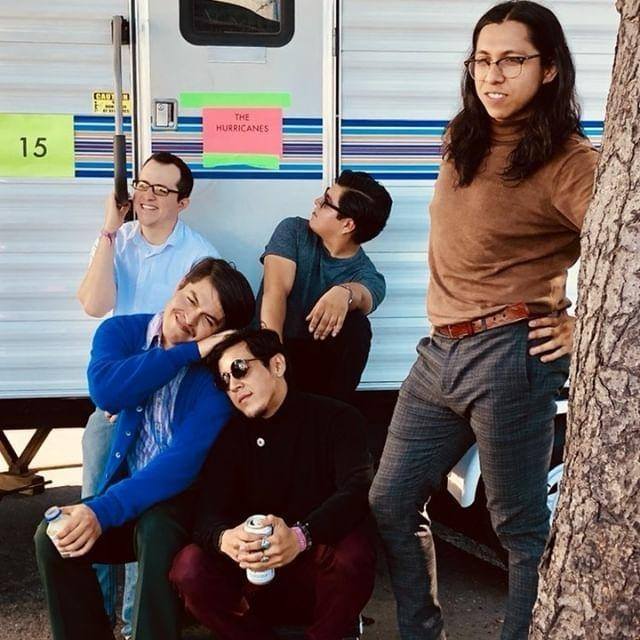 OC HURRICANES
A Rock N Roll Band from Santa Ana, Orange County, CA. We just want to make love to the World.
Hurricanes, expect the unexpected.
We met, we jammed, shared many common interest, we mixed it together, and BAM! Pow right in the kisser!

We became the OC Hurricanes!

We have been fortunate enough to play various of shows. To different crowds of all sorts! We wish to play to everyone! No scenes, No Trends, just everyone! We want to make love to the world.

We have performed various of events and places around the world.
We have been fortunate enough to open up for legendary acts from the past that will never get old, more than once. Such as Wanda Jackson, Barbara Lynn, and Ronnie Spector (The Ronettes). We've also shared the stage with New Legends, such as The Reverend Horton Heat, King Khan, Plague Vendor, The Oh Sees, And many more to name.

We've also been aired on XM Sirius Radio, and 100.3 the Sound. Thanks to Mr. Steve and his staff at Little Stevens Underground Garage.

We are signed to a small but very powerful indie label in Hollywood, known as WILD RECORDS.

We are hoping to continue our journey till the end. Music, we love that shit.
Roach Sánchez - Vox/Rhythm Guitar
Gibram "Walter" Chavez - Ebass/Harmonica
Slim "Wray" Cervantez - Lead Guitar
Alex "Little Man" Marcia - Percussions
Oscar "Satan" Ramirez - Ebass/Farfisa Organ
Website  Facebook  Instagram  YouTube  Spotify
---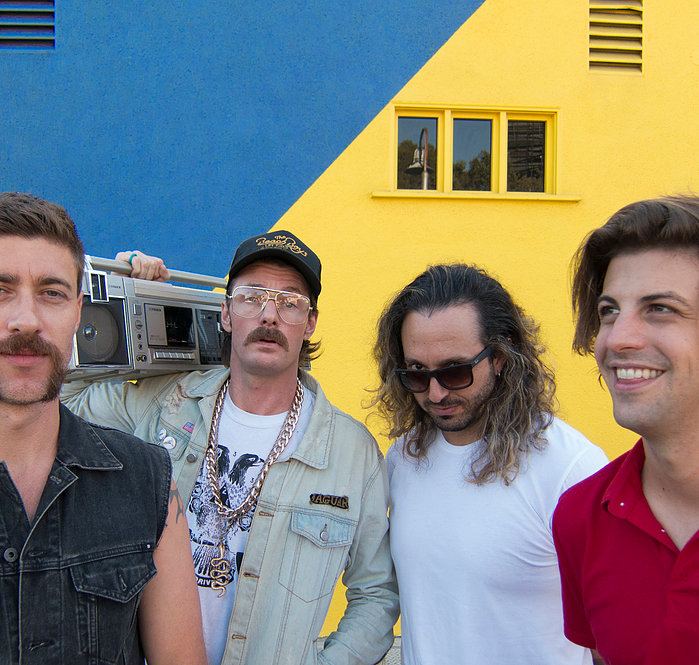 PACIFIC RADIO
"You know those bands that the moment you get to the first chorus of their first song you realize, holy f*ck, they are gonna be HUGE. Introducing, Pacific Radio. With a penchant for big freaking hooks, thundering bass lines and singalong choruses, they remind me of The Killers, Weezer, the Airborne Toxic Event, Eagles of Death Metal and early Foo Fighters all poured into one flaming mojito."
~Keith Creighton (Pop Dose)
Pacific Radio is a sonic collision of energetic garage rock with L.A. heartbreak. It's origins can be traced back to when Joe Robinson (singer/ guitar) and Joe Stiteler (bass) left L.A. punk band The Ringers in search of a more dynamic sound and space. The duo grew to a quartet with the addition of Kyle Biane (Guitar) and Hyke Shirinian (Drums). Stiteler, Biane and Shirinian created the perfect backdrop for Robinson's catchy melodies.
After the release of their debut EP, 2017 saw the band hit the road with their wildly charismatic live show. From their home base in L.A. to Austin to Seattle to Napa's Bottlerock Music Festival, the band began winning over fans from festivals to dive bars. 
Between tour dates, the band retreated to the studio with Grammy nominated engineer and producer, Eric Weaver, putting the finishing touches on their upcoming full length album "Pretty, but Killing Me". They diligently transformed their songs from wild rock show crowd-pleasers into a meticulously crafted record inspired by their heroes.
"Pacific Radio is a band that listeners will fall in love with from their Pop Rock to Punk Rock tempos and upbeat sound. Even with a theme around heartache and love each song has its own sound and style." ~Alexis Coleman (Side Stage Magazine)
"...even though I hadn't heard a single song from this band, their performance had me dancing like a maniac before the first song even finished" ~Kylie Banks (The Music Court)