Listen, Hunnypot Live is all ages and never charges a cover but we will still accept bribes to get your kids in . We will even say we have a rowing team they can join. Show #412 was pretty scandalous. Hot Tub Johnnie kicked (back) off with a set of danceables and tranceables. Arbel Bedak got wet with us for his backstory and party playlist. Grace Blue returned with synth and sensibilities. Voila dropped in straight from SXSW to give us acoustic pop gems. Flashback Flash played modern familiar hard rock. Elin K. sung her heart out for us and we closed with another Ivy League dance party. 03/18/2019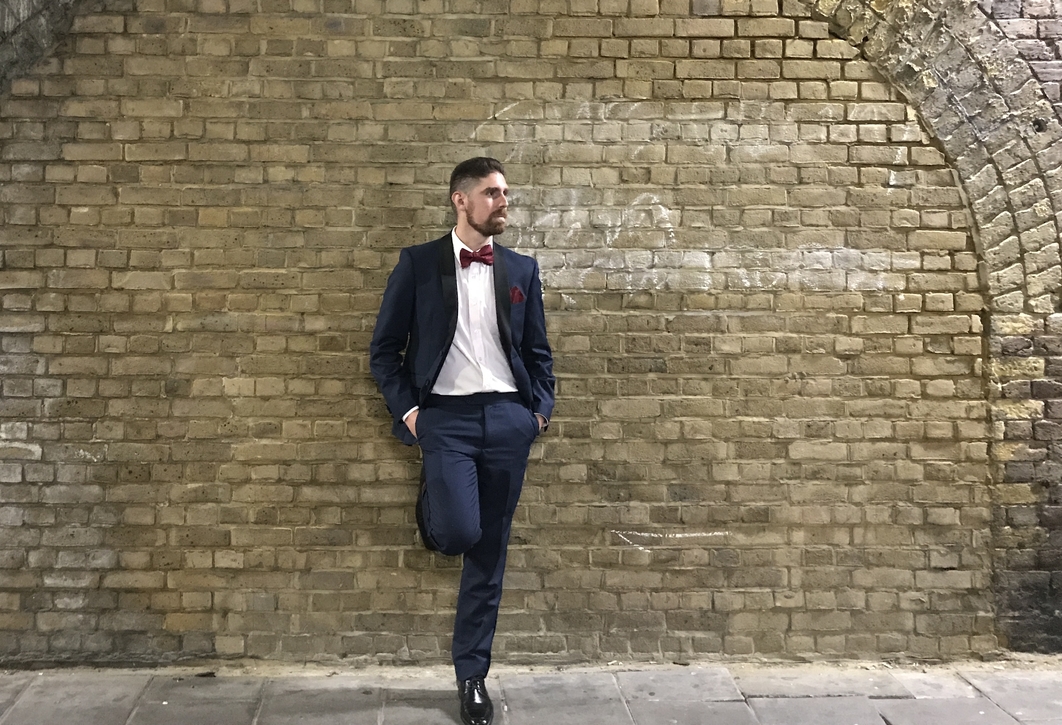 ARBEL BEDAK (DECCA PUBLISHING INTERVIEW/DJ SET)
Arbel Bedak is Vice President, Sync A&R/Creative at Decca Publishing and currently co-runs the US office for the London-based division of Decca Music Group under Universal Music Group UK. He pitches music for placement in film, TV, advertising, and trailers in North America and procures and manages custom scoring opportunities for ads and trailers for the growing roster of Decca Publishing composer/artists, which includes Max Richter, Clint Mansell, Clark, Alex Somers, and Ben Frost. He works creatively with the roster to create new, sync-friendly works and to rework existing pieces and scores specifically for sync.
Arbel previously served as an agent at Evolution Music Partners, representing composers like Abel Korzeniowski, Fil Eisler, Lesley Barber, and Charlie Clouser. Simultaneously, he ran the daily operations of sister company Score Revolution, a start-up film music licensing company that he joined in the early stages as an intern and helped build. He went on to manage the catalog and served as the main contact for creative licensing and acquisition for three years.
Before that, Arbel received his Bachelor's in Music Composition from UC Davis, where he directed the university's marching band and worked for the Department of Music. Following graduation he moved to Los Angeles with aspirations of a career in film scoring, which dissipated as he fell in love with the music business and realized his passion for working with and supporting composers.
Website  Facebook  Twitter  Instagram
---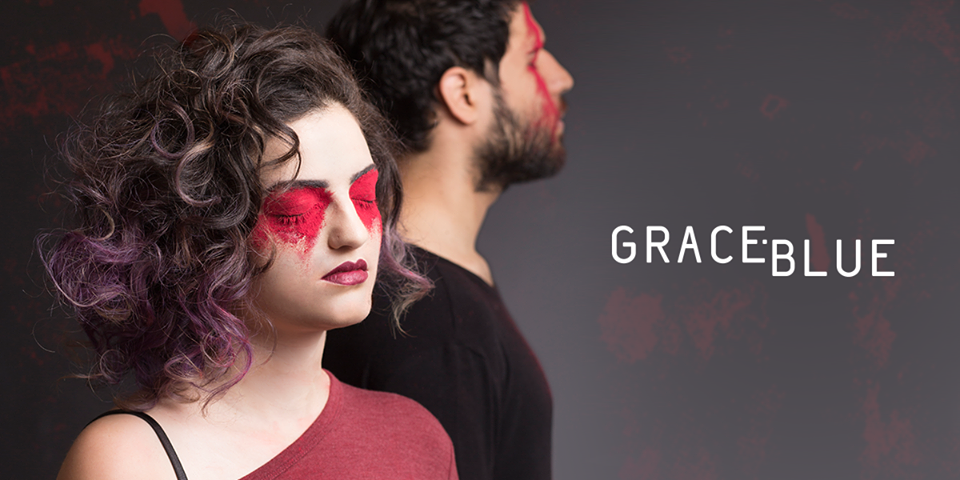 GRACE BLUE
Based out of Los Angeles, CA, Grace Blue is a duo comprised of vocalist Grace Mogz and keyboardist Joseph Arazi who had the pleasure of meeting each other in their hometown in Israel. Grace Blue's first video for their current single "Our Eyes" has garnered over 100,000 views on YouTube alongside rave reviews. Their next video/single "Nowhere To Go" is out now.
Check out their full 5 song EP at the link below. All songs are Represented by Hunnypot, Master and Publishing.
Website  Facebook  Twitter  Youtube  Instagram  Spotify  iTunes
---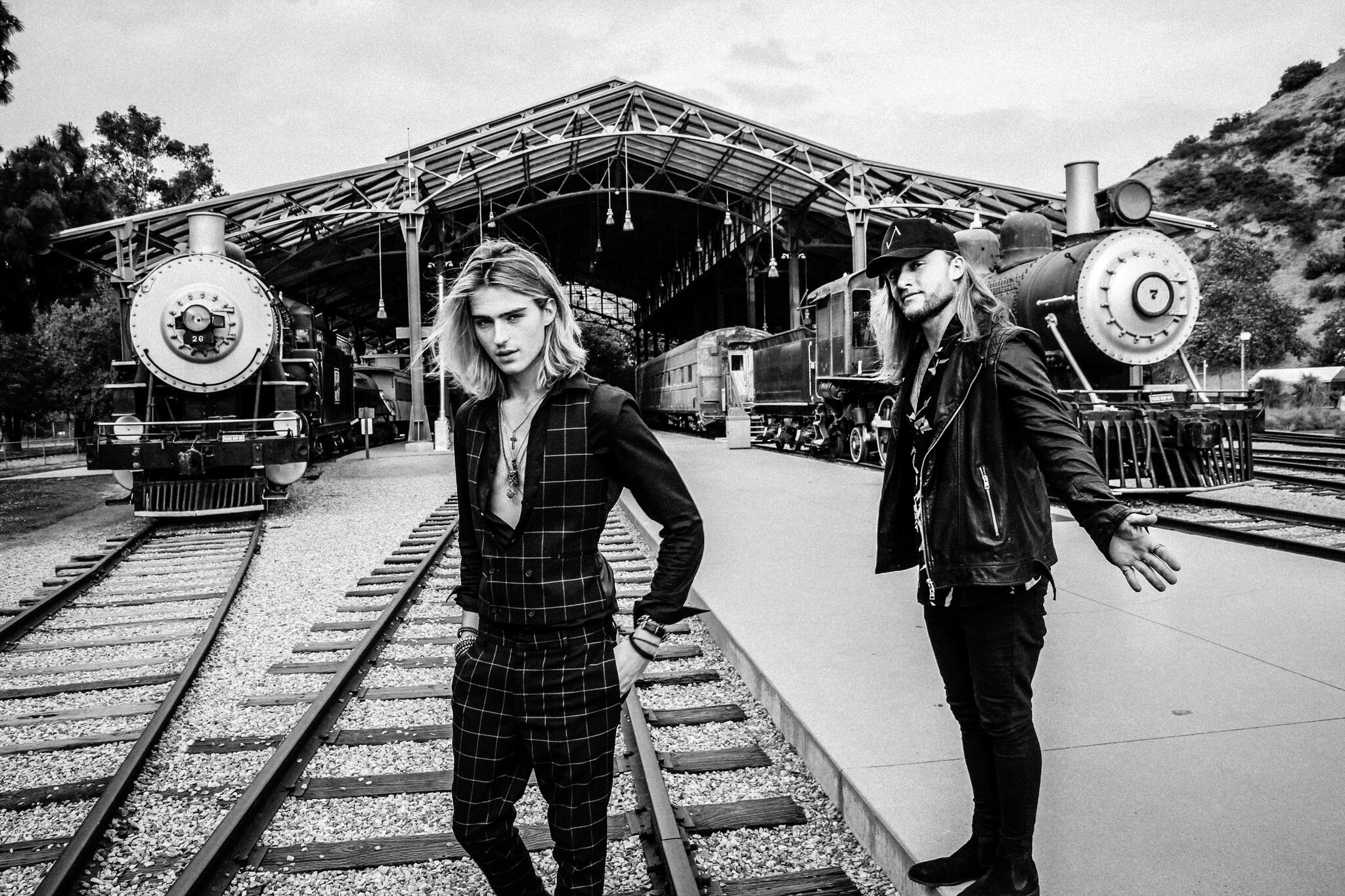 VOILÀ
"Refreshing," "Romantic," and "Relatable" are a few of the terms used to describe L.A.- based pop/rock act VOILÀ. Gus Ross and Luke Eisner, respectively from London and Wisconsin - combine authentic production, emotive vocals and magnetic lyricism as a duo.
Ross started out busking around London, which led to playing shows in London's infamous West End: even performing for the Queen. He incorporates "raw emotion and old school jazz," in his vocals. He is fascinated by the technicality of music and handles production.
On the other side of the world, Eisner's passion for music came through lyricism: fascinated by timeless literature, he fronted bands in the midwest scene. "I strive to include at least one tattoo-able phrase in every song we write," says Eisner, who also maintains a professional modeling career, which helps craft the duo's aesthetic. ?
VOILÀ started 2018 as one of BBC Introducing Solent's "Ones to Watch." With millions of streams on their music to date, their singles "Hundredth Second Chance" and "Lately" continue to grow. After success on Spotify and BBC radio, the band drew eminent praise from the likes of Billboard, Pandora, and more. They have supported the likes of Kesha, The Fray, X Ambassadors, Flume and, Martin Garrix and their new single, "Don't," premiered on Spotify's New Music Friday playlist at #19. With their ambitious spirit, impressive dedication, and undeniable charm - VOILÀ look set for Wembley.
Website  Facebook  Twitter  Instagram  Soundcloud  Spotify
---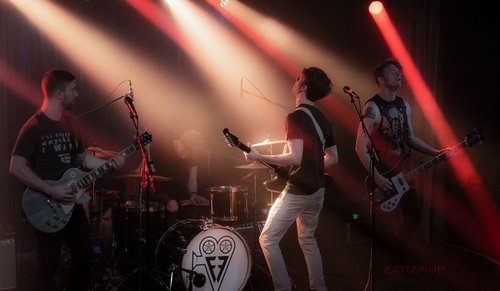 FLASHBACK FLASH 
Vintage rock for the modern listener.
Flashback Flash makes you feel a pleasant nostalgia with complex yet tasteful guitar leads; the homage to guitar masters like hendrix present in every song. Tender yet haunting vocals powerful enough to stop you in your tracks combine with a crushing, high energy rhythm section, creating a sound best described as "queens of the stone age meets the beatles."
They hit the sweet spot of driving power and stunning flare without being distracting.
Website  Facebook  Instagram  Spotify  iTunes
---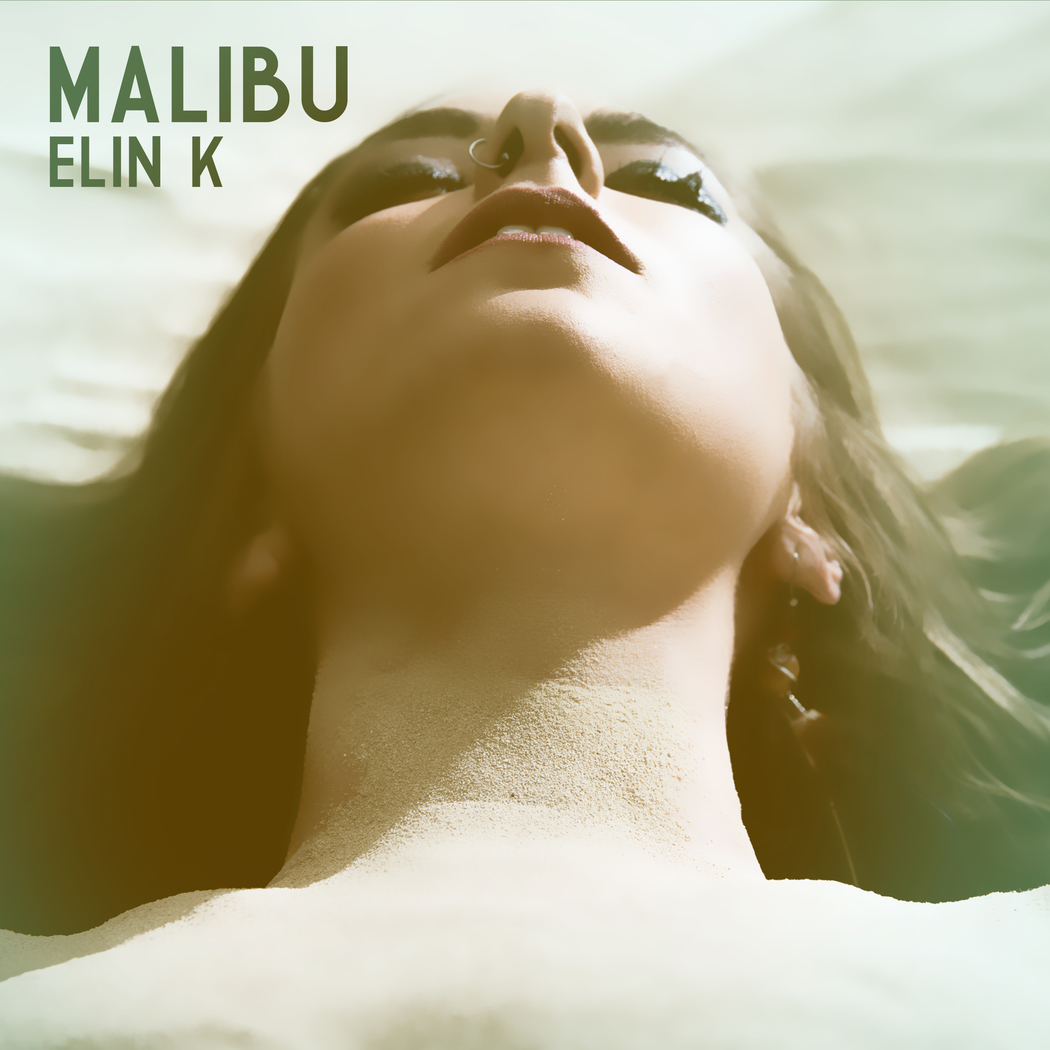 ELIN K.
Sweden's newest export, Elin K, descends on LA with her latest atmospheric-filled, dream pop single, "Malibu" due out on 25th January. The single was produced by LA based Andrew Monheim (The J.B's, Imagine Dragons, Allen Stone, The Letters Home). "Malibu" is her first US single with her forthcoming EP to be released later in 2019.
Listen to: Malibu
Malibu is a hazy dream-like ethereal pop track, that evokes a cinematic backdrop of sunbathed rolling waves along Malibu's iconic beach coast. The track's guitar flirts with vintage west coast rock, sweet sweeping strings, and 70's progressive sounds while Elin's voice delivers a contemporary turn with a Nordic inspired aural immersion.
"Malibu" is written as a snapshot of a carefree golden period in Elin K.'s life while first touring the States. "It was something special about this city and its beach culture, in particular, that I instantly fell in love with. I felt at home, as I could fully be myself in this crazy mix of cultures and lifestyles."
"…a voice similar to Lady Gaga meets Enya, and her musical accompaniment fills up the air, perfectly supporting that voice." - L.A.Music Critic
Elin K is a genre-mixing Swedish artist-songwriter that has worked with producers like Vanessa Liftig (Wu-Tang clan) and Robin Mortensen Lynch ( Pink, Sting, Justin Bieber). She performed over 50 live performances in Europe, as well as in China and US. Most notably she has performed at music festivals in LA & Dublin, played prestigious Swedish music festival Way Out  West., and was played live on Swedish Radio 4. Her first single "Truth Worth A Fight" gained success on Spotify. Elin K. is slated for West Coast tour dates in the US in 2019.