"Television can control public opinion more effectively than armies of secret police, because television is entirely voluntary. The American government forces our children to attend school, but nobody forces them to watch T.V. Americans of all ages *submit* to television. Television is the American ideal. Persuasion without coercion. Nobody makes us watch. Who could have predicted that a *free* people would voluntarily spend one fifth of their lives sitting in front of a *box* with pictures? Fifteen years sitting in prison is punishment. But 15 years sitting in front of a television set is entertainment. And the average American now spends more than one and a half years of his life just watching television commercials. Fifty minutes, every day of his life, watching commercials. Now, that's power. " -John Reston (Looker) Speaking of power and coercion, everyone who was coerced in to attending Hunnypot Live #413 last night felt some serious power. Hot Tub started the persuasion with new classics. THOMAS GOLUBIC´ (the most appearing guest on Hunnypot Live) returned with updates in the music supervision world and brought a burning dark set of insanely danceable songs. Speed of Light broke sound and gravitational barriers with a pummeling rock music set. Velvet Starlings returned to our stage with new classic rave up rock n roll. Alex Noize bumped a dance DJ set. Amanda Rome West spit rhyme chimes with her raps. Sherif delivered a festival energy set and the night closed with yet another famous dance party. 04/01/2019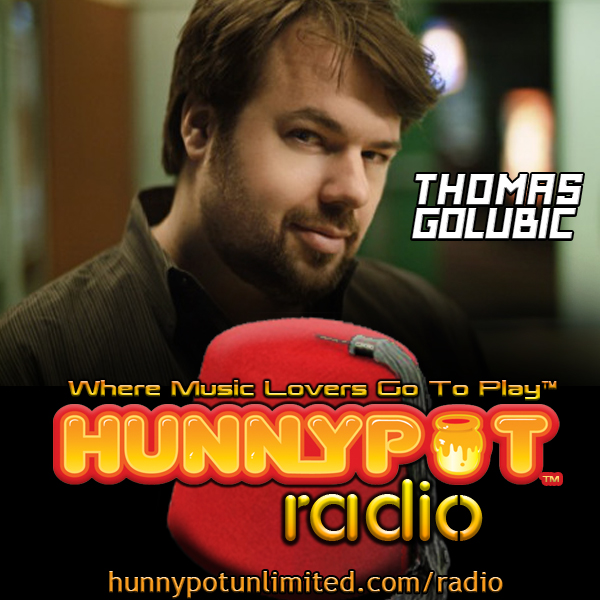 THOMAS GOLUBIC´ (SUPERMUSICVISION GUEST INTERVIEW/DJ SET)
THOMAS GOLUBIC´ is a Los Angeles-based music supervisor, DJ and record producer. His music supervision credits include the AMC series Breaking Bad, Better Call Saul, Halt and Catch Fire and The Walking Dead, the Netflix series Grace and Frankie and Love, the Amazon series Sneaky Pete, the Showtime series Ray Donovan, and the HBO series Six Feet Under among many other film & television projects.
In 2017 Thomas became the president of the Guild of Music Supervisors, the same year he was nominated for the first Outstanding Music Supervisor Emmy Award for his work on
Better Call Saul. The Guild twice awarded Thomas with Best Music Supervision in a Television Drama for his work on Breaking Bad.
Thomas was twice nominated for Grammy awards for producing volumes 1 and 2 of the Six Feet Under soundtrack album, and with former partner Gary Calamar was responsible for the use of Sia's "Breathe Me" in the final scene of the series. It is considered one of the most memorable uses of music in television, and launched Sia's music career in America. Thomas is also responsible for producing four soundtrack albums for The Walking Dead, the Breaking Bad and Better Call Saul soundtracks, and has assembled various remix projects for EMI-Capitol Records and MGM, including
reinterpretations of Peggy Lee, The Beach Boys, Henry Mancini's Pink Panther theme and EMI's Christmas Classics remix compilation 'Merry Mixmas'.
Thomas' formative years, musically speaking, were spent as a DJ, music programmer and on-air host for tastemaker LA radio station KCRW 89.9 FM. After ending his 10- year residency at KCRW, he turned his attention to music production and live audio/video DJ work. He formed The Arbiters, a music collective creating mash-up music and video productions, free-released two EPs, and created audio and video mash-up productions for clients including Google, YouTube, Microsoft and Levi's. Thomas has also become known as an innovative club DJ spinning broadly eclectic music sets, often with live synchronized visuals. His SYNCHRONIZE re-score project, featuring live DJ re-scores of classic films has been featured at the Sundance Film Festival, Bonnaroo Music & Arts Festival, Luminato Festival in Toronto, Dubrovnik Film Festival, U.S. Comedy Arts Festival, various residencies in Los Angeles, and has been profiled on Turner Classic Movies.
You can find more information about Thomas, and the SuperMusicVision team, at:
---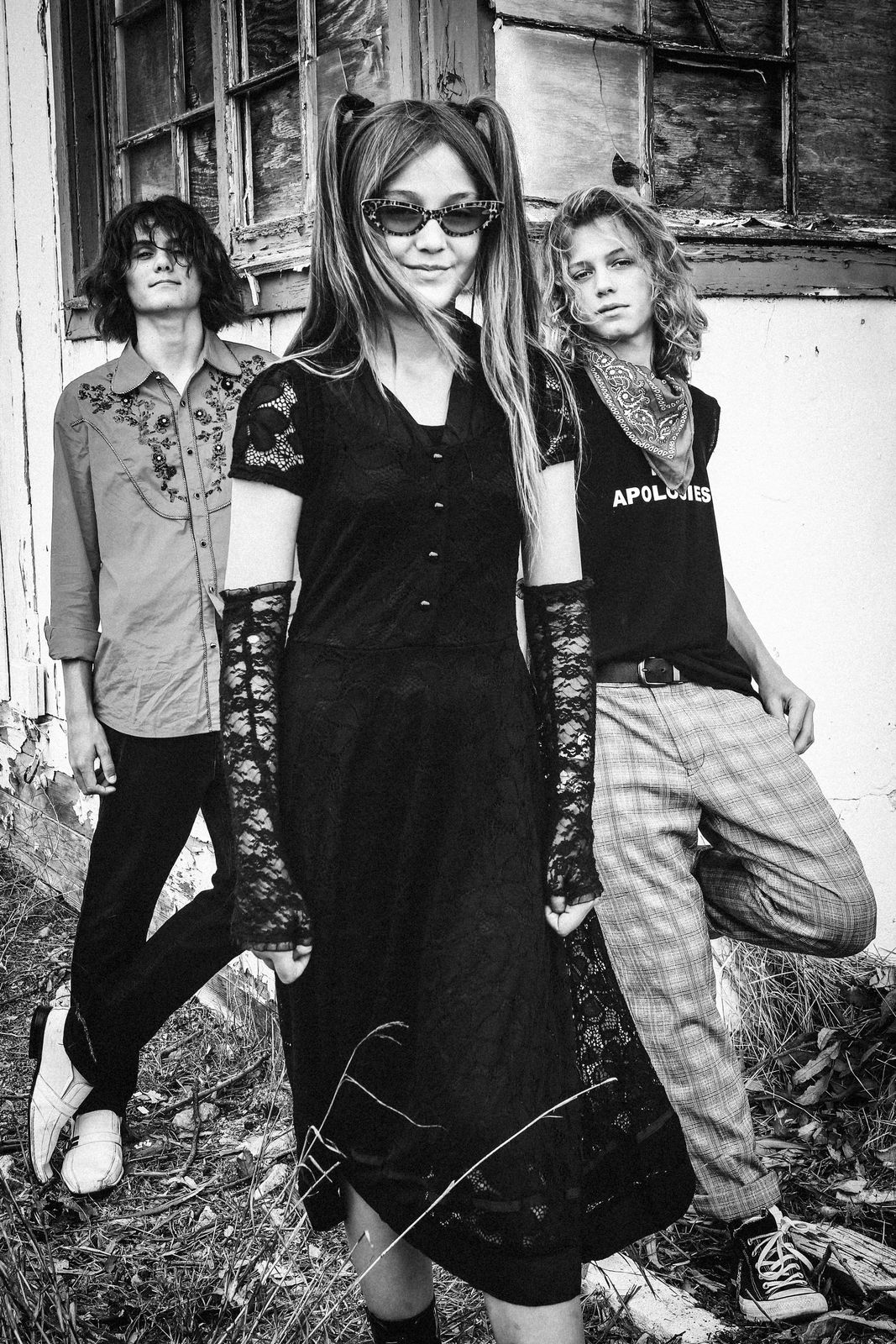 SPEED OF LIGHT
SPEED OF LIGHT are siblings from Santa Monica, California. Inspired by everything from The Stooges to Desert Rock, this power trio (15, 13 and 12) plays hard-hitting garage rock with a healthy side of punk. With Cameron's 70s-style guitar riffs, Tyler's thundering drums, and Riley's driving bass, they "smash out shameless firebrand old school rock and roll with skill and guts and style."
All three members contribute to vocals and songwriting. This LA. band has rocked the SoCal area with their original sound, forging their own path with no apologies, no looking back, and nothing but open road ahead.
---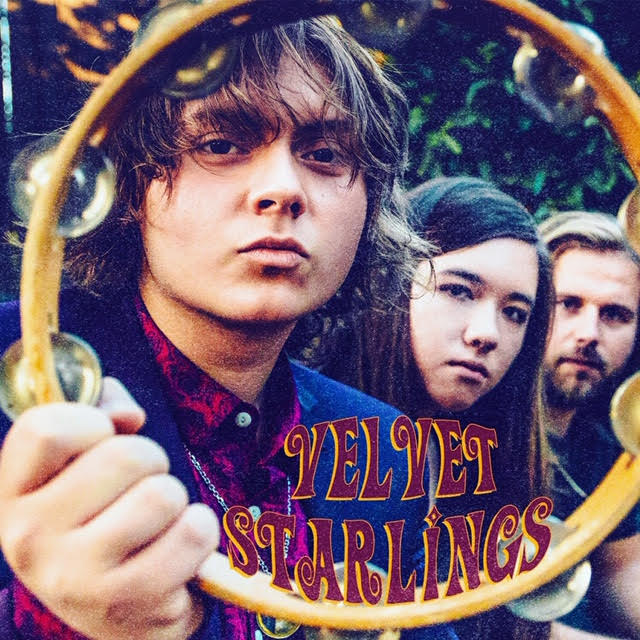 Velvet Starlings
Velvet Starlings is fronted by Christian Gisborne a 15 year old indie rock singer, songwriter, producer and multi instrumentalist based in Los Angeles. He is known for a powerful 60s era Eric Burdon (The Animals) influenced vocal style combined with a commanding stage presence. Velvet Starling's unique performance style has invited media and industry insider comparisons to Jack White and Ty Segal. Gisborne's early musical influences included British Invasion staples, such as The Beatles, The Who and the Rolling Stones. Already making a name for himself at such a young age, Velvet Starlings has garnered attention from Los Angeles powerhouse KROQ as well as Sirius XM. His fusion of gritty garage blues coupled with Brit inspired rock has led to high profile festival bookings including SXSW/MEcon and Summerfest Milwaukee. Velvet Starlings' long awaited self-titled EP on Sound x 3 Records / Rock N Rolla Records is set for release late 2018 which was a collaboration with producer songwriter Roger Gisborne (leader of 90s Brit Rock band "Plastiscene"), mastered by Brian Lucey (Arctic Monkeys, Beck, Black Keys). The seven track EP kicks off with leading single and video, "If Life Ain't Getting You High". The single features vintage guitar sounds, driving drums and hard hitting rock vocals. With introspective lyricism detailing living in the moment, "If Life Ain't Getting You High" is an anthem for the youth of today. The band wear their influences proudly on their sleeves with second single, "Borrowed Time", a clear tribute to the sixties British Invasion era, which has been receiving considerable airplay & review. "Sold Down The River", the latest single, showcases Dylan-esque lyrics, soulful Hammond B3 organ, gritty guitars and raw blues inspired vocals. 
Tastemaker/DJ Rodney Bingenheimer (who broke artists such as David Bowie and Coldplay in the US on KROQ) has also been spinning the singles on his Sirius radio show, Underground Garage as has another former KROQ DJ, Mike Rogers whose radio show in Tokyo, Japan boasts over 3M listeners. As a result of tremendous reaction from radio, Velvet Starlings are receiving offers to tour internationally from all corners of the globe, including Japan, United Kingdom, Mexico, Australia, Canada and South Africa. Velvet 
Starlings just returned from Sweden and the Live At Heart international music festival and SXSW Stockholm and is expected to cross the pond for a full European tour in 2019. Velvet Starlings is also receiving terrestrial radio airplay in such US markets as Ohio, Texas, California, Indiana and New York including KROQ, KFMG, KOSU, WLKK, WPNH, KEGR, WCOO, WEDG,WRXL, 91X, KCSN and WQRR
Facebook  Twitter  Youtube   Spotify  Instagram
---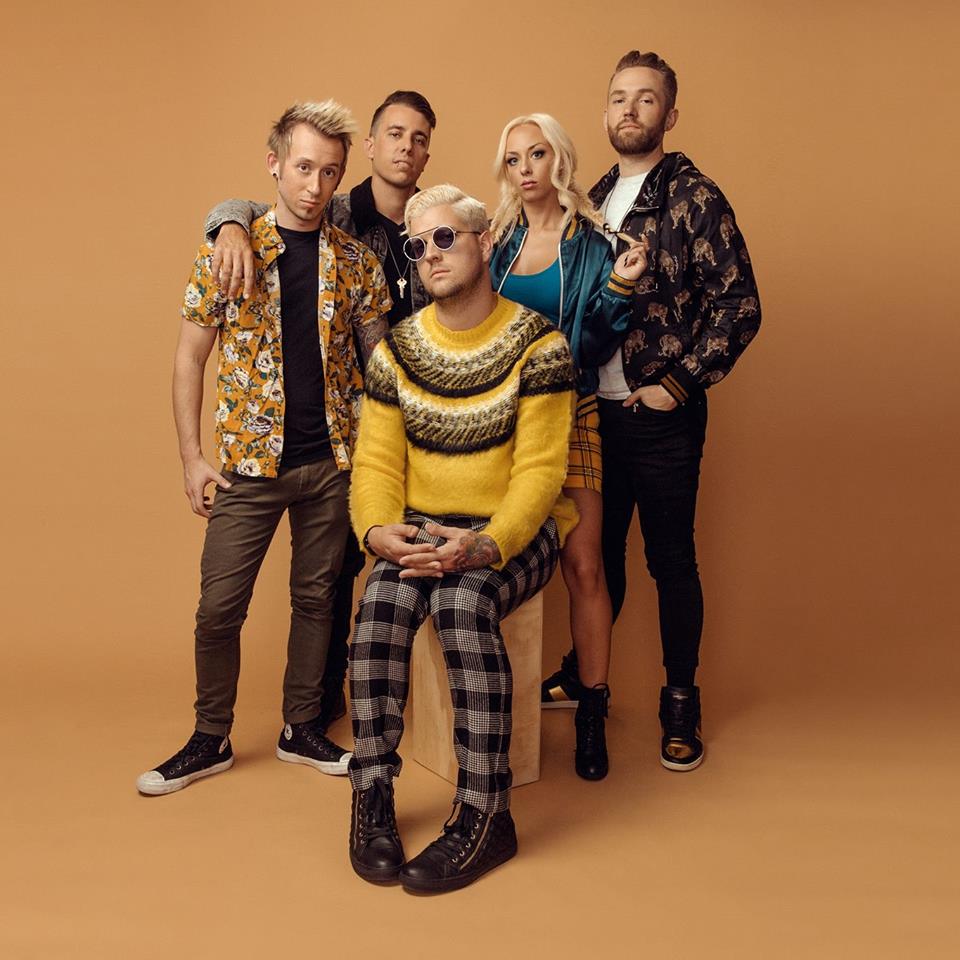 PAPER JACKETS
Paper Jackets emerges from the LA indie pop scene inhabited by producer Ethan Kaufmann — a driving influence of the band's electrifying, synth-pop sound.
The line-up consists of lead vocalist James Mason, Emily Dickinson on keyboard, Jonny Vesely on guitar and Miles Franco on bass. The five teamed up in Silver Lake, CA to record the band's first EP, Don't Lose Your Head, a twenty minute set of songs that weaves the singer's natural emotive voice into Kaufmann's slick production in his East Hollywood studio dubbed "The Elephant in the Room."
Affected by artists such as The 1975, Grouplove, CHVRCHES, and Walk the Moon, Paper Jackets offers pop listeners a fist full of glitter amid the layers of their synth inspired sound, memorable hooks and catchy phrases from start to finish.
Stacked high with experimental indie rock and synth-pop gleam, the 6 tracks off their debut EP are all buoyed by keen lyricism. Thematically, the songs conform around the anxiety and tension that nearly every 20-something has grappled with: transitioning from a more careless existence to fitting in with the bewildering idea of what it means to be an "adult." The EP also calls to attention the damage done to personal relationships caught in the corners of addiction and depression.Celebratory singles "Trigger" and "Girl" are set on robust choruses and fetching verses! The carefully placed percussion layers and synth progressions provide the base for Mason's musings. "Trigger" preaches to anyone who has cracked or lost their phone during a night of heavy boozing: Sometimes it's just easier to find delight in the screw-up and accept it as a souvenir of an awesome night of revelry. "Mary Louise" finds Mason nostalgic for his days living in LA in the mid-2000's, reminiscing on past friends and debaucherous times. The album closes with "1985" a song about never getting older in a fleeting world.
Website  Facebook  Twitter  Instagram  YouTube  Spotify  iTunes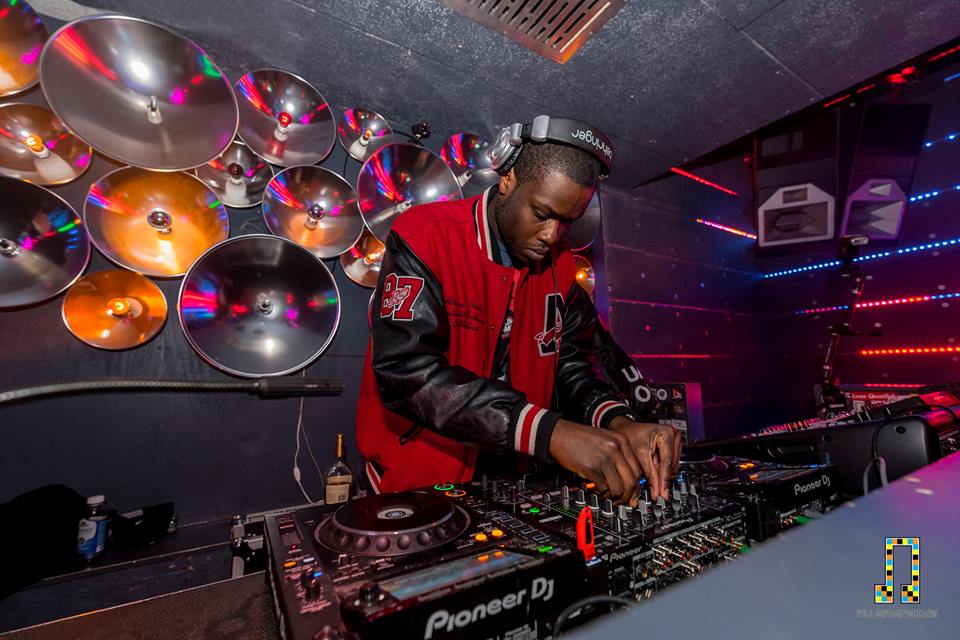 ALEX NOIZE
Alex Noize is a DJ and producer from London currently based in Washington DC. He's played shows with The Knocks, SG Lewis, and has opened for Prodigy and Nas, this will be his first LA show!
Spotify  Twitter  Instagram  Soundcloud  Facebook
---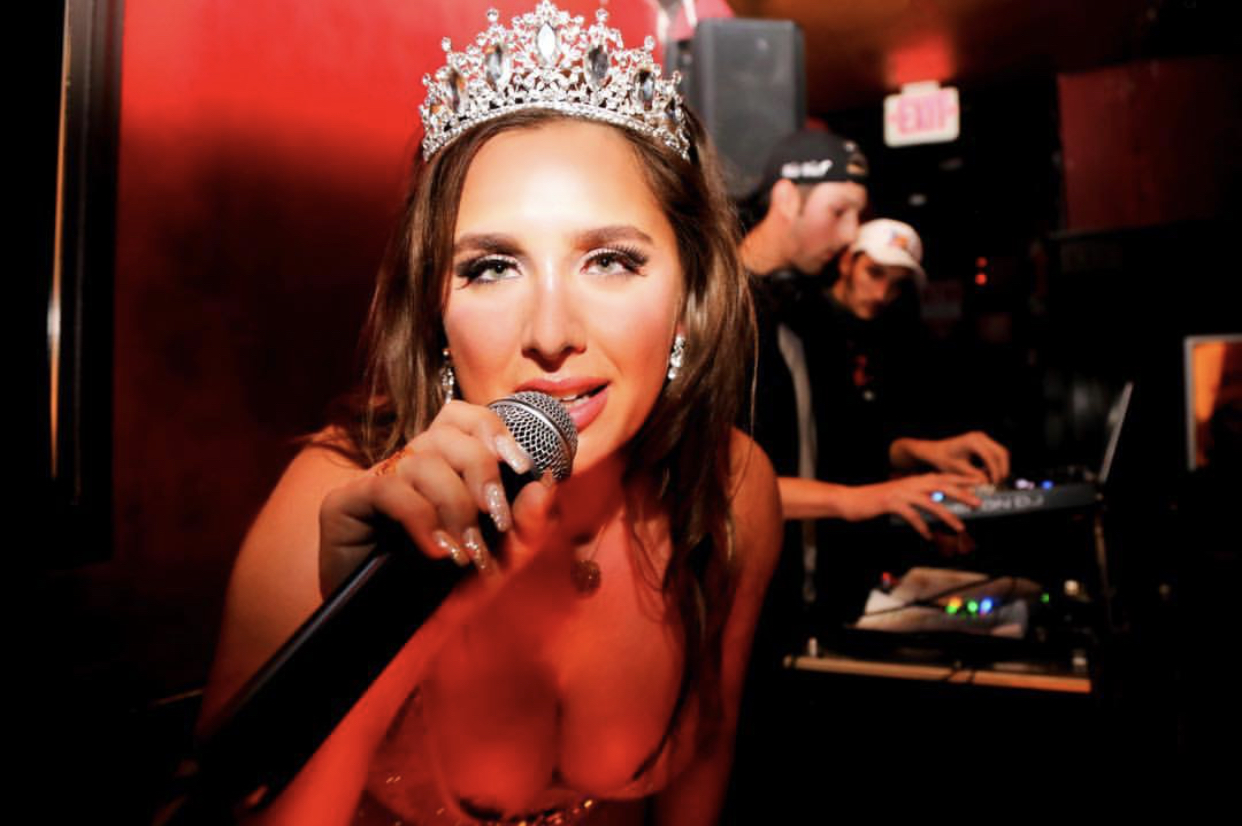 AMANDA ROME WEST 
A performer by nature, self-managed Amanda Rome West is a rapper, stand-up comedian, actress, content creator, USC Business Cinematic Arts honor student, and entrepreneur. She is pioneering the world of running the female rap game and has only just begun.
Hailing from Bethesda, MD, she is killing it in Los Angeles, the entertainment industry capital of the world. She just dropped her 18 song debut album When in Rome, which she performed at her first sold out show at the Dime LA, followed by shows at venues like Songbyrd DC, BANANAS at Leimert Park, 1221 Lounge, Cloud Nine Aspen, and more.
She's always working on new music, content, and other artistic creations. She stars in the most streamed episode (#3 "I Love Being Naked") of Snapchat's BROTHER channel's show Parental Guidance, and makes widely viewed social media videos daily. She advocates for many causes, especially feminism, conscious happiness, body positivity, and anti-bullying.
Website  Facebook  Twitter  Instagram  YouTube  Spotify
---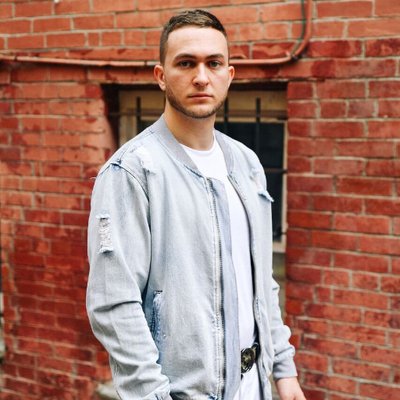 SHERIF
SHERIF is an up and coming rapper from DC, he's based in LA and is working with acclaimed writers like Ammar Malik, and producers like Roget, and Cole MGN. He's had a few soft releases on Spotify and is gearing up to drop a few EPs in the first quarter of this year to be followed by his debut album!
Here is a sampler playlist of unreleased music. Ready to blow!