HunnypotCHELLA Live #414 (4/15/19) put everyone in to a Game of Throes of pleasure. Hot Tub rode in on a dragon and breathed a fire opening DJ Set. Rana Joy Glickman dipped in to the warm interview waters to talk about her career from doing stunts, to making movies and music supervising them. Primal Kings ruled the houses with their blues rock blasts. H2The brought a whole kingdom of friends and performers to join in their sonic journey. Azra was the queen of dance and pop music of the night. Strange Brew regaled us with reggae jams. Kosha Dillz made a play as an heir to a rap music throne and we ended with our famous dance party.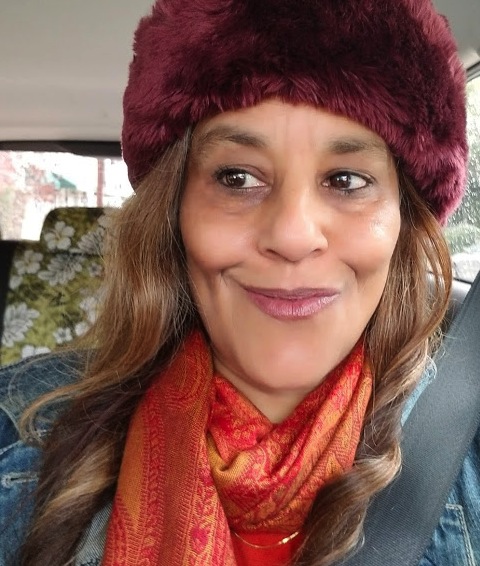 RANA JOY GLICKMAN (SHAKRAH FILMS INTERVIEW/DJ SET)
Filmmaker / Producer
Rana Joy is a two word first name. "Rana" also means "Joy", so her name means "Double Joy" (dj)… Hence her nickname is deejay, or deej… stands for Double Joy, as does she.
Rana Joy Glickman rode into the film industry, literally on horseback, having galloped away from the hard sciences. She began her journey in film as an equestrian stunt woman, during this time she was also singing back up vocals for an Afro-Brazilian Band. Raised in New York City, Rana Joy was immersed in theater, literature, cinema, circus, dance & music. She started playing campfire guitar at a young age, and still considers musically jamming with friends to be her key to happiness and balance. Rana Joy's father is an international relations professor from India; Her mother, from the Bronx, is a stage actress / linguist of Polish & Russian descent. Her maternal grandfather was a Jazz Pianist. This colorful cultural backdrop combined with the truth that Rana Joy was born a storyteller, ultimately led her to filmmaking.
Rana Joy worked diligently as a PA and came up through the AD department becoming a UPM / Line Producer. Eventually she bloomed into a full-fledged creative Producer & Filmmaker known for balancing of art & commerce. Her indie narrative films have all had potent ambitious soundtracks & her documentary work has been primarily musically themed.
Rana Joy has produced some ground breaking films. Inclusive of Producing for more than 10 first-time feature Directors, some of whom have evolved into powerful voices in today's independent film movement. She has had the privilege of making films with Del Bigtree, Beeaje Quick, Elizabeth Avellan, Quentin Tarantino, Eric Stoltz, Noah Baumbach, Julia Sweeney, Bassia Loebel, Sarah Kelly, Graham King, Robert Rodriguez and her favorite actress, Tilda Swinton.
Rana Joy has been on the festival circuit for decades, discovering talent and setting up both her feature films & documentaries with distribution. Rana Joy's films have premiered and won awards at Sundance, Cannes, Berlin, Venice, Toronto, New York, Seattle & SXSW.  
SXSW is a particularly heartfelt festival zone for Rana Joy, as she premiered many of her films there and has been an passionate speaker and contributor to countless filmmaking panels & workshops. Rana Joy & John Anderson (Hunnypot) & Anthony Marinelli & Tracy McKnight, Doreen Ringer-Ross did many BMI panels together, wherein the focus was educating filmmakers about the gravitas & responsibilities surrounding the procurement of music rights & music supervision and the structuring of composer & publishing deals in independent filmmaking. Rana Joy has enjoyed a long standing collaboration with her main music supervisor, Lonnie Sill, who has mentored her sensibility in the intersection of music & film through out her career.
Some of Rana Joy's films include: God Said Ha!, Kicking & Screaming, Sleep with Me, $pent, Fun, Full Tilt Boogie, Real Stories of the Donut Men, Female Perversions, Golf in the Kingdom, Vaxxed and Truth in Terms of Beauty, which chronicles the story of Jazz Photographer Herman Leonard.
Rana Joy is the founder of SHAKRAH FILMS. The company is a habitat for bold and inspirational stories that celebrate the adventure of "being human" and the human beings … who celebrate the adventure. Rana Joy and the team are currently in development with Quincy Rose's films Being Buster"& Margaux from Manhattan. As well, Shakrah is now focused on television, specifically an animated music driven series called Maya Unstoppable, a co-production with JagCat & Surfer Jack.
Shakrah Films is also in post-production with the long anticipated documentary that reveals the music and inherent magic of  The Kids of Widney High, the punkish-rock band made up of mentally and physically challenged students who played the cult circuit and even the House of Blues. The film currently entitled LoveMusic chronicles them as "Kids" into "adulthood" and some might argue rock stars in their own right. All inspired & courageously led by their illustrious band leader, Guitar player & Michael Monagan. Rana Joy is the Director of this documentary, that is 20 years in the making, trusting the drama of elapsed time will serve to infuse the film with poignant macroscopic perspective and a rockin' good marinated groove.
Rana Joy has always been active in education and philanthropy. She taught filmmaking at UCLAX and the Los Angeles Film Institute.  She has guest lectured and mentored students at NYU, USC, UT and AFI.  Having grown up in a Theater saturated environment, acting was both mandatory and enjoyed in her household. She has taught acting and coached actors privately for the past 15 years.  Rana Joy loves to ski, hike with her dogs, ride horses, paint and play music.  She seldom misses a production of the Cirque du Soleil or The Gypsy Kings or Tony Bennett. Rana Joy is passionate about humanity, culture & life itself.
---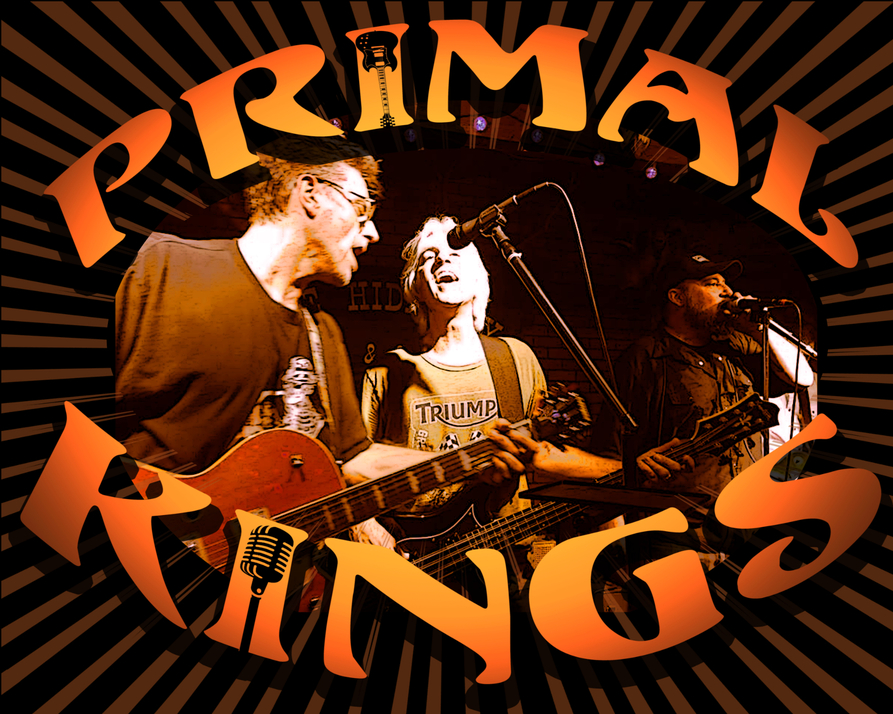 PRIMAL KINGS
Tapping the deepest roots of rock n roll, Primal Kings take your favorite audio dishes and deconstruct them, using the tastiest ingredients to create a flavor that is brand new and yet somehow familiar. Their debut, eponymous, record comes to the table awash in aromas of primitive grooves grown in dark, fertile tonal dirt, and gives us a generous helping of heartfelt reflections of lives well lived … warts and all. It excites the pallet while it satisfies like our most beloved comfort food.
Primal Kings was forged in the fires of a 5 year quest to create a full length, fully analog, LP. The journey began when indie, blues/roots/rock singer songwriter, Chris Wilson enlisted the help of veteran engineer/producer, Lenise Bent (Aja, Breakfast in America, Tusk, Autoamerican) to help him capture the raw energy of the band, then known as the Barrelhouse Kings, that had been wowing audiences in LA clubs. The lineup then included incendiary guitarist Jed Ojeda, thunderous drummer Paul Cassarino, and infinitely inventive bassist, Roger Upchurch, and it was this 4 piece unit that walked into Entourage Studios for a 2 and half day marathon session that yielded the primary tracks for the album.
What followed was the long journey toward completion of a fully realized record. Along the way, Wilson recruited his long time writing and performing partner, Scott Pontius, a strong analog engineer in his own right, to lend his musical, vocal, and technical talents to the cause. The journey was long and arduous, and some were lost along the way. Cutting tracks by hook or by crook, cobbling together gear, and even going so far as to weld together DIY plate reverb units, is not for the feint of heart; and in the end only Wilson, Bent, Upchurch, and Pontius remained. The result was the creation of Elsewhere Studios, and the birth of Primal Kings.
Now, armed with digital masters honed by Warren Sokol at Universal Mastering, Wilson, Upchurch and Pontius set out to retake the stage, as Primal Kings, in support of the album they have so lovingly fostered, and to raise the funds to complete their dream of pressing vinyl and releasing a truly analog LP. With a live show that channels the raw energy that sparked it all, while faithfully representing their carefully crafted debut album, Primal Kings shows will leave you simultaneously satisfied, and craving more.
---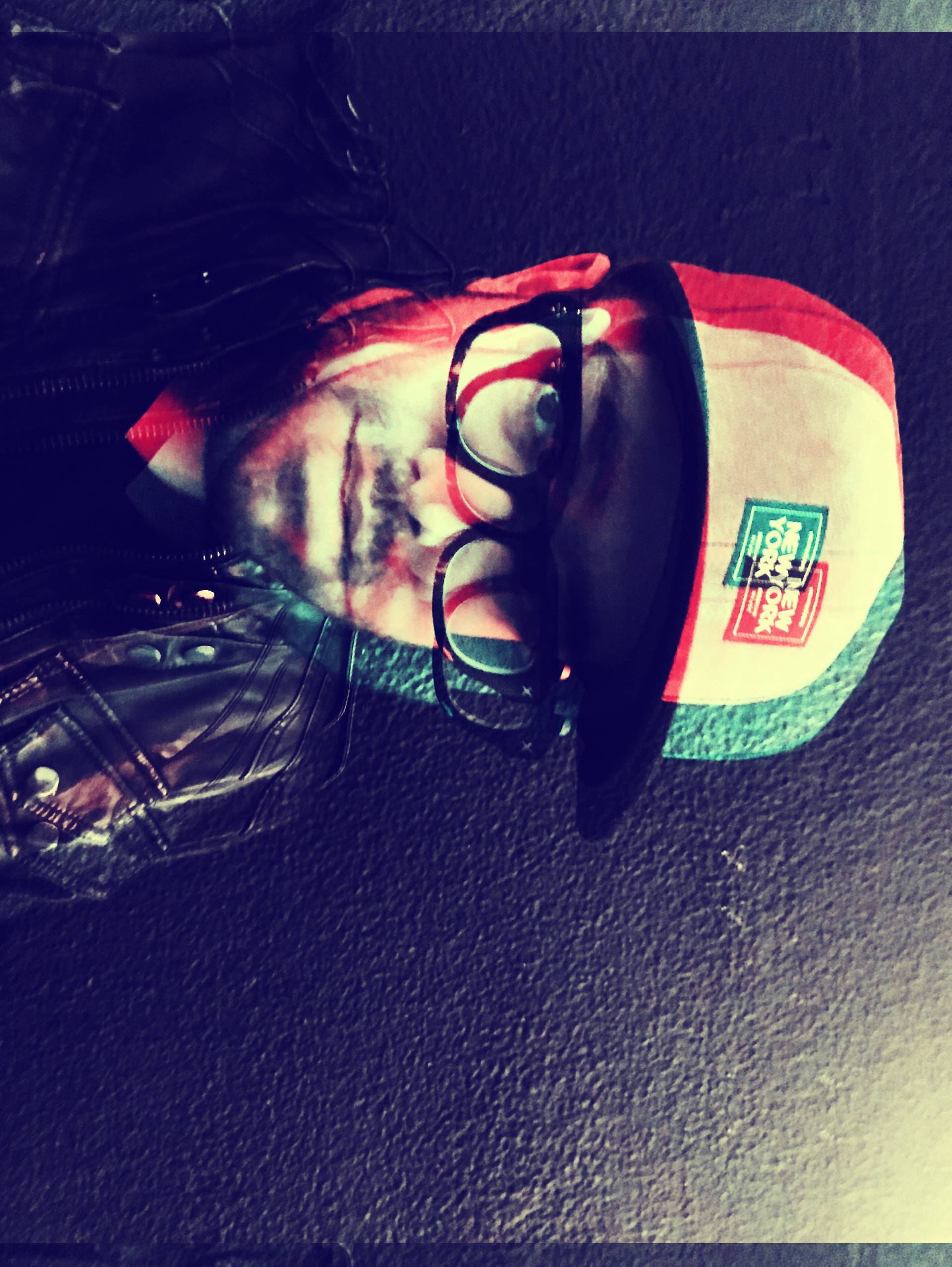 h2the (LIVE SET)
h2the
 merges 80s synths and layered beats from producer 
Erez 'Diwon' Safar
(Bonhom, Dreams in Static, etc.), brought to life through dynamic visuals and sound.
"Brilliantly blending 80's synths with an new cutting edge sampling style, rising hip hop/experimental producer h2the released his debut single titled "Taste Of The", a teaser/cut-up off his new beat tape exclusively available on cassette!" – UGHH
URB Magazine wrote that "[h2the] is something else…in a profound kind of way," calling his sound titillating and "juicy for the ears," while The Village Voice described his productions as "adventurous and banging."
2DOPEBOYZ and Vibe Magazine's allhiphop.com have also noted h2the's rap flips of 80's inspired sonics. It's the producer as auteur as every track takes you through the emotional space of the artist, like Kanye or Godard.
Website  Twitter  Instagram  Soundcloud  Facebook  Spotify
---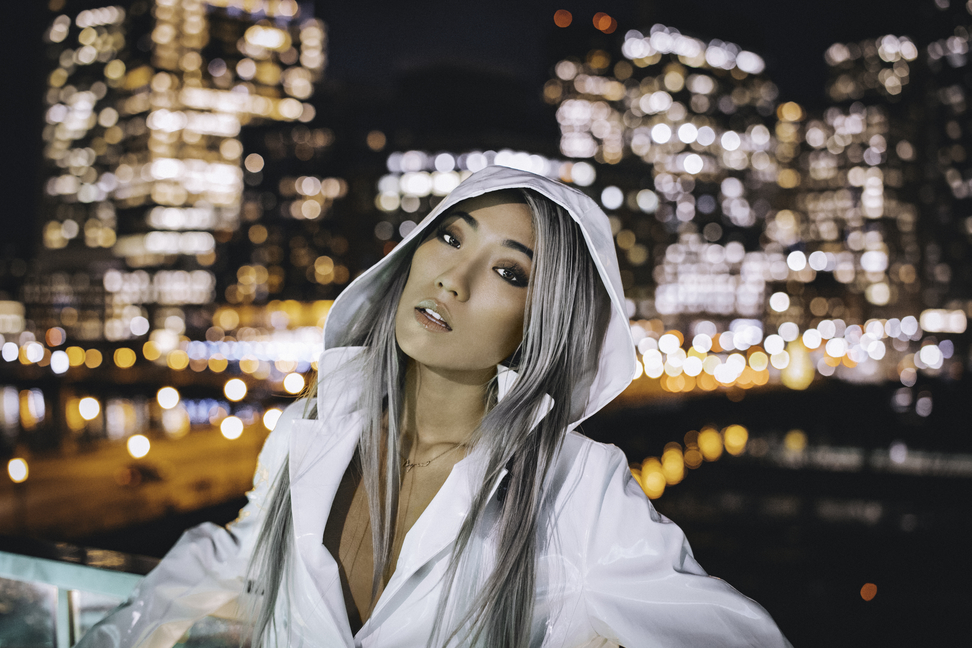 AZRA
AZRA is an Asian-American Pop recording artist, singer, songwriter, performer, hip-hop dancer, and model based in Los Angeles, California. This ex-corporate management consultant, author, and motivational speaker turned straight up entertainer is the next big rising pop star to disrupt the music industry. She released her first EP titled Freedom in March 2017. Since then, AZRA toured with The Plain White T's on their Southern California high school tour, performed at open mics, music venues, various schools, corporate and non-profit events around the country and even shook up the stages at the East Coast Pride Festivals (NYC, Baltimore, Philly, D.C.). Her powerful stage presence, infectious energy along with her intimate to exciting song and dance performances captivate the crowd wherever she performs leaving them excited, connected and wanting more. She also authored The Cupcake Theory, a self-help relationship book and motivational spoke at numerous conferences. Her single released late last year, "Dimension" is charted and rising on the Global Top 200 Airplay Chart on Digital Radio Tracker and the music video is catching momentum.
AZRA, a lover of unconventional wisdom, has a lifelong goal to inspire people to be their authentic selves and live out their dreams like a boss, unapologetically and boldly. This message is constant through all of her songwriting, backed by pipes! A natural creator, AZRA constantly writes and looks forward to introducing her newest and hottest music especially during shows. Currently, AZRA is celebrating her newest release "Skyline" and plans to frequently perform live so she can continue to build and connect with her fans on this journey she calls: in the 6th Dimension..
She has been featured with LA Weekly, TWIST Magazine, All Things Go, PopWrapped, PopDust, All Access, The WiMN, Celeb Secrets, Singers Room, GirlHQ, Rawfemme, Women's Republic, FOX News to name a few.
Website  Facebook  Twitter  Instagram  YouTube  Spotify
---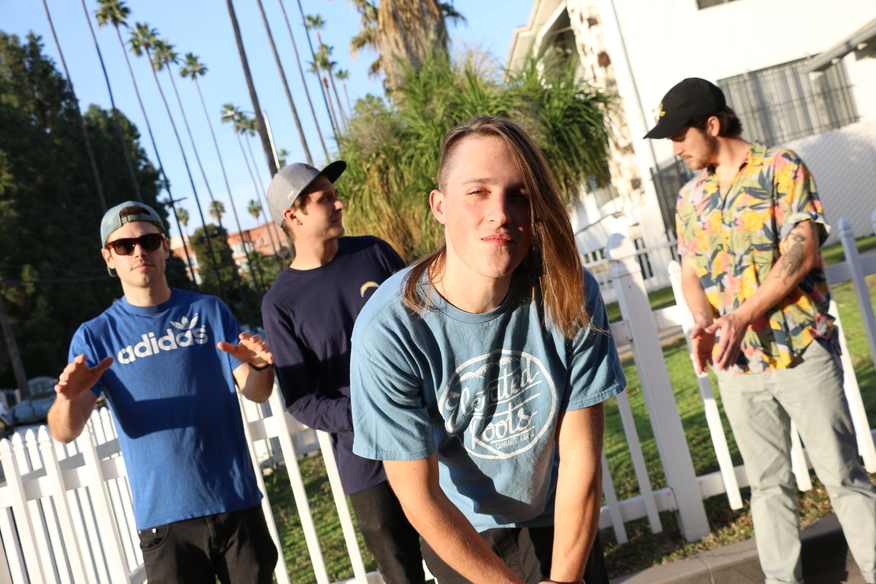 STRANGE BREW
Busking on the Venice beach boardwalk isn't the first place that comes to mind when bands think of a place to practice... But it was where Strange Brew perfected their performance and started to get noticed. Hailing out of Los Angeles, Strange Brew is comprised of a self produced & recording trio bringing together an eclectic blend of reggae and hip-hop. Experimental synths mixed with hard hitting bass create a truly unique and vibrant sound. The band came together after touring with other groups to form this harmonious vibe. Their single, "Catch a Feeling" showcases a catchy blend of different genres - creating an infectious summer sound. 
Facebook  Twitter  Instagram  YouTube
---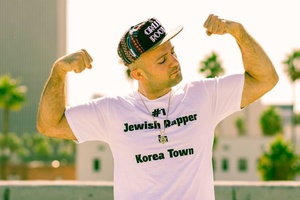 KOSHA DILLZ
Rami Matan Even-Esh (??????: ??? ??? ???-??), better known by his stage name Kosha Dillz, is an American rapper and world class improv artist that has recieved major attention for his dedication to success. He has played every kind of gig, ranging from shows with Rza of the Wu Tang Clan and Matisyahu, to the Legendary Yo Gabba Gabba childrens show. He is most known for his ability to improv in front of thousands of people an rap in hebrew and spanish combined.