There weren't too many goals when we started, but we definitely wanted to get to show #420. We made it! We are still riding a high. Hot Tub Johnnie dabbed us with party tunes. Madeline Ziecker lit up the tub with her origin story and a favorite tracks playlist. Deavion got us up from "couch lock" to pop and rock. Bonavega dropped a musical (bong) load all over our faces. MZ 007 smoked us out with her rap hooks. Elevaters got us lifted like Samson and Hot Tub closed the night with our 420th famous dance party. (7/8/19)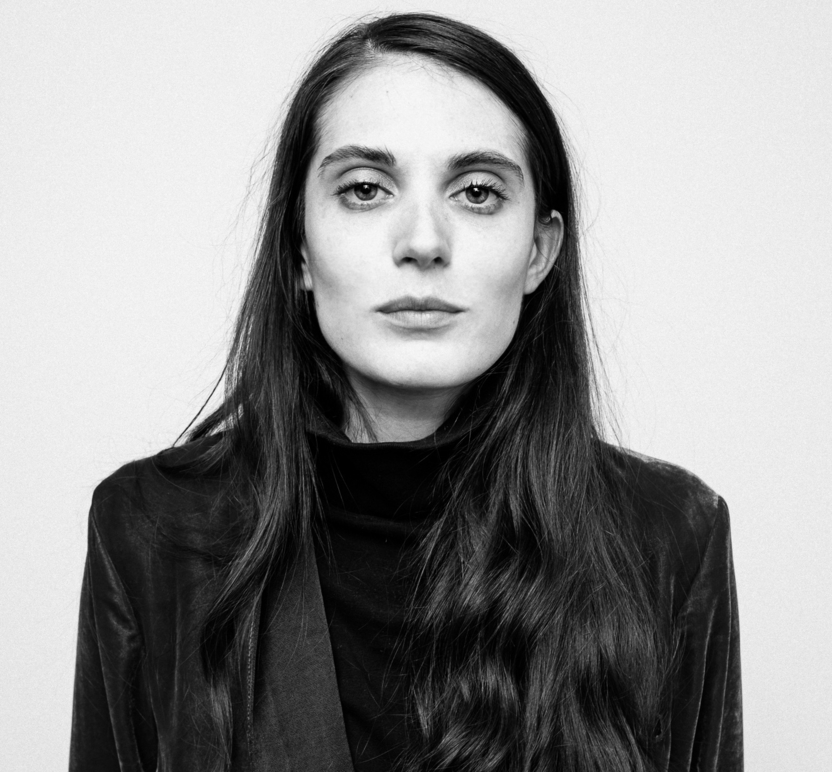 MADELINE ZIECKER (ABC STUDIOS - TV MUSIC, INTERVIEW/DJ SET)
Madeline Ziecker spent the past decade living in France, Hawaii, Nashville, and NYC working as a journalist, commercial photographer, and branded content video producer. Upon moving back to her hometown of LA a couple of years ago, she realized that she was a workaholic that wasn't getting a buzz off of any of the careers she'd pursued, no matter how skilled she was at them or how much time and drive she threw at them.
She decided to go back to her roots in every sense – her family's business is music supervision and entertainment, and music has always been her first language and lifeblood. At 15 she was scouting bands for her dad to license for shows like Mad Men and Weeds. All grown up, she wanted to do it in a more official capacity. After interning and coordinating for some of the raddest, most creative women in music supervision, she's found a home at ABC working for a true queen (think Elizabeth, not Freddy) of industry, Dawn Solér. Madeline's now a practicing workaholic again with a full-blown addiction to this work in TV music that she feels privileged to be a part of every day. If you ask nicely though, she may still take your picture.
Instagram (Photo)  Instagram (Music)
---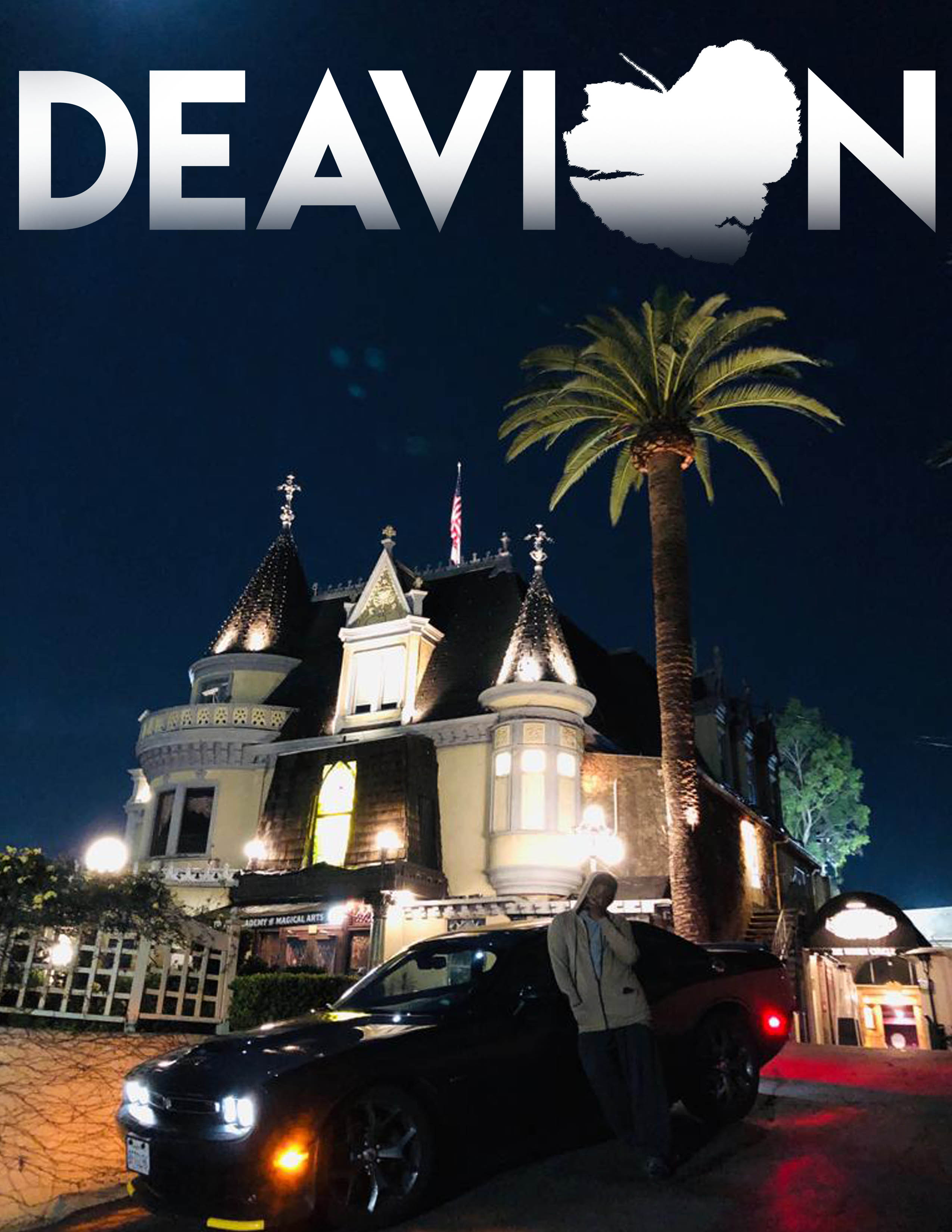 DEAVION
Born July 7th in Anchorage, Alaska. Deavion is based in Los Angeles, CA after relocating from Miami, Florida to pursue a career in music as a singer and song writer.
Deavion is known for his smooth voice, amazing dance moves and boy-next-door charm. He creates music in various genres, including Folk, Urban Pop, R&B and Alternative.
Some of his influences include Stevie Wonder, Busta Rhymes and Tears for Fears. After working with well-known musicians, producers and writers in the LA area he will be releasing a new EP in June 2019. You can find him performing at various shows in the Los Angeles area and music festivals in 2020. Deavion hopes his listeners find his music therapeutic as it has been a healthy outlet and a life long form of therapy for him.
---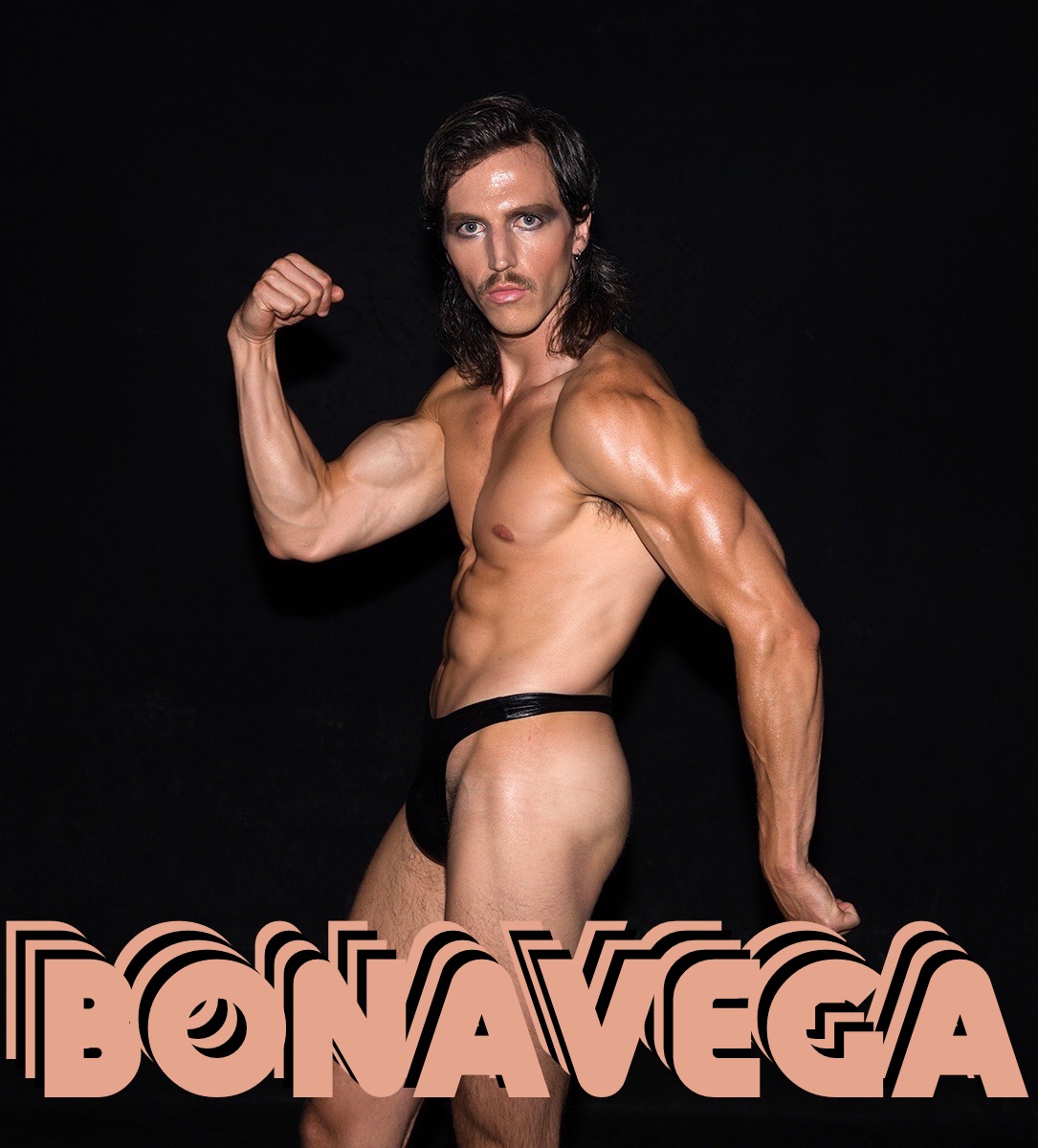 BONAVEGA
Extracting inspiration from Queen, Talking Heads, Led Zeppelin, David Bowie, Duran Duran, Reggie Watts, and The Screaming Headless Torsos, BONAVEGA established himself in 2015 as THE new look and sound of performance based, theatrical pop music. Focusing on entertainment he builds his sounds and songs themes, at his home studio, around ideas and subject matter that are very relatable but then tells the stories in a way that are dramatic and unorthodox in order to captivate the audience.
Underneath his gaudy, ostentatious shell however, BONAVEGA has a deeper, fully aware intention for his seemingly trite "song and dance." Zeroing in on corruption in the church and mocking bigotry with his sensual, homo-erotic, dance moves, the high society music industry and religious advocates protest his cheeky songs and taunting stage antics. Both sides of the coin feel he doesn't squeeze into their box and fear his almost flippant disregard for fitting in or following suit. Poised and outspoken, he defends himself as a result of, rather than a cause of, a stifling religious upbringing and a "square" objectifying society.
BONAVEGA, completely aware of the ever changing musical climate, has released genre defying EP's and singles that individually hold their own weight and almost completely disregard one another in a way that continues to push his overly-confident out of the box way of thinking about music and life. The only thing left is the future. BONAVEGA has plans for touring/festivals/and premiers. He asks his followers to keep their ears and eyes wide open for whats to come and to also, as always "Take it off your mind… and take it to the floor."
YouTube  Facebook  Instagram  Spotify
---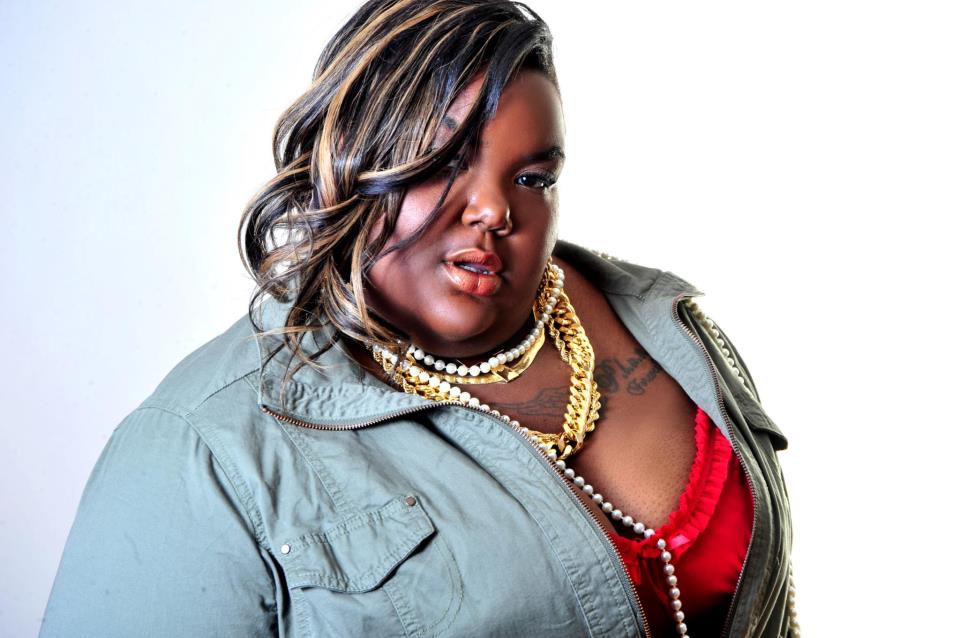 MZ 007
Since going viral with her song 'Important' and scoring a nation wide Southwest Airlines Commercial, MZ 007 has been keeping busy. She's had a recent musical feature on ABC's hit show Grownish, work with plus size fashion giant Dia & Co, and is currently signed to WEtv with Matador Content costarring in a tv show that premiers this fall. This self-proclaimed #FatFlyChick is set to take the world by storm. Pass her a drink, kiss her on the cheek, she's comin' through and she's important.
Facebook  Twitter  Instagram  Apple Music  Spotify
---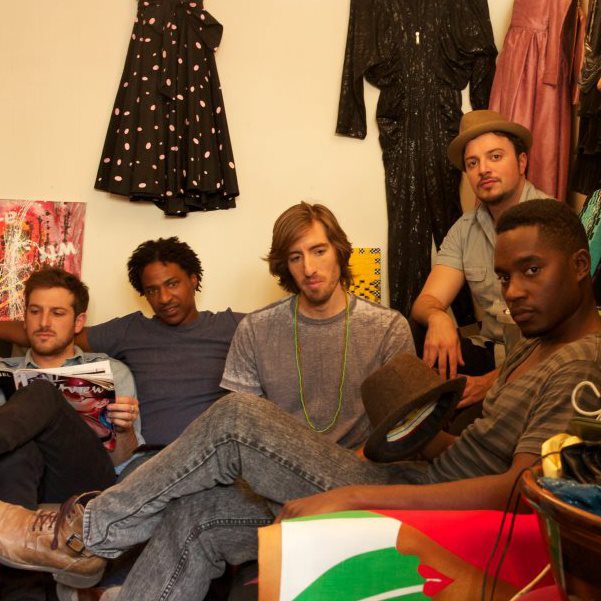 ELEVATERS
Elevaters are a Los Angeles-based independent hip-hop, dance and soul group comprised of songwriters Sam Golzari and Benjamin Hall, producer/multi-instrumentalist David Noily, Drummer (and party starter) Andre Morton and emcee Miles Gregley.

The Elevaters' first full-length album 'Rising' was hailed for its rootsy, meaningful and clever tracks. Produced by Ian Kirkpatrick (Neon Trees, Plain White T's) the album featured 17 songs with musical influences as eclectic and diverse as their subject matter.

The Elevaters' notoriously infectious live shows took over Los Angeles garnering new legions of fans. The group toured opening for the likes of The Roots, Janelle Monae, Shwayze and Bruno Mars and released two EP's - 'Live 'n' Remixed' (2009) and 'Vol.1, Tonight' (2010).

In early 2012, the group's founding members set out in the studio to record their sophomore full-length record. The new album, titled 'Come Alive", (due in early 2014) is a leap into a decidedly newer sound. The record showcases the groups' evolution from traditional rock/funk arrangement/instrumentation into an exciting new fusion of analog and digital soundscapes. True to the energy of their live shows, the groups' new record is dance heavy with a mix of new disco, house, soul, and hip-hop - a broad sound which maintains its appeal while making a bold artistic statement.
---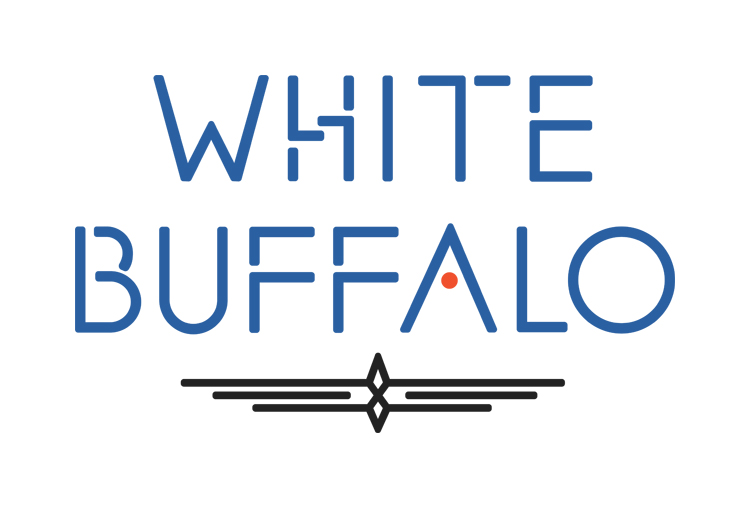 Attention Cannabis enthusiasts: In celebration of our 420th Live Streamed Event! Hunnypot is again offering a very special private cannabis "tasting" event.
This Tasting Session is presented by the fine folks at 
White Buffalo
.
*At White Buffalo, we love music and music lovers! Since 1976 we've been aligning with artists to support their work and to bring music to your ears.
White Buffalo produces hemp and cannabis products for the American spirit. We are best know for PEACE CBD Massage Primer, bespoke yoga gear, and the Oracle of the Green Rose, a "literary work of art".
The WHITE BUFFALO mission is to support global respect for the healing properties of the cannabis plant. Through dedication to sustainable manufacturing practices, we wish to create a positive legacy for generations to come. We strive to source post-consumer content for marketing materials and packaging solutions to benefit our environment and to safeguard the future of humanity.
Our event is located in the Green Room directly behind The Mint. Their will be surprises and give-aways throughout the night, bring a friend or two!
+21,   7-11PM
Green Room (behind The Mint)
6010 W. Pico Blvd.
LA, CA 90035