Hunnypot Live sent a copper cassette tape with party music on a mission to the moon. At the last minute scientists loaded up a bunch of Tardigrades in the same shipment and that ship crash landed on the moon. Whatever happens to those Tardigrades, we know they'll be they'll be entertained immensely. Last night Hunnypot Live entertained the less "tardi" of the animal kingdom.  A party startup DJ set from Hot Tub Johnnie. Jessica Gramuglia gave an outstanding debut interview about her journey to music supervision and the music that got her there. Emma Charles played epic emotional rock and pop music. Cheer Up Club brown everyone down to their level of snarky puppy rock. Down North tore the roof, walls and floor off the place with funky progressive punk soul music. Chris Truent didn't cut his class or bars while rapping for us and Hot Tub cleaned up the night with another dance party.  (8/19/2019)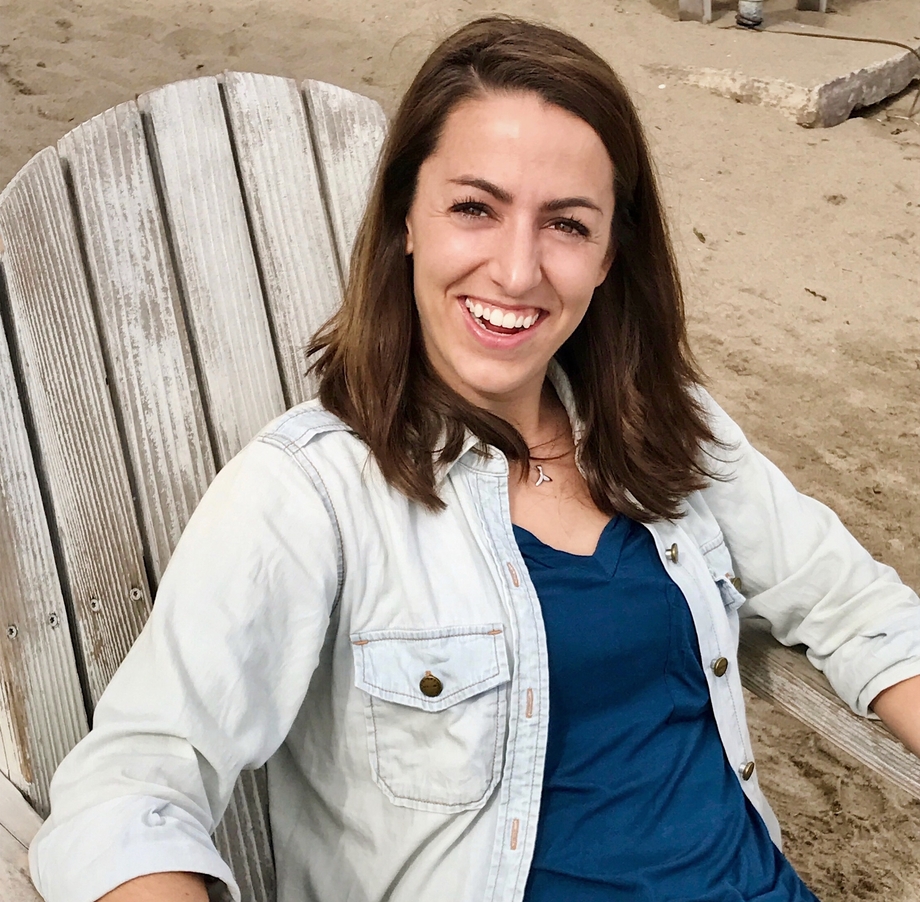 JESSICA GRAMUGLIA (MUSIC SUPERVISOR CONDÉ NAST ENTERTAINMENT INTERVIEW/DJ SET)
Jessica Gramuglia, based in Los Angeles but a born New Yorker, got her start in the big apple after receiving her Bachelors of Science in Music Industry from Northeastern University. With a wide variety of experience from records labels, artist management companies, promotions, and live music, she started working with local production companies to supervise their indie films. Chasing her sync dreams, she moved out to LA to accept a role in licensing at Warner/Chappell Music, Inc to later transition over to creative at Warner Bros. Television (Big Bang Theory, Fuller House, The Middle, Rizzoli & Isles etc.) and Freeform/ABC Family (Baby Daddy, The Letter, Monica the Medium, Young & Hungry, etc) later transitioning to live sports and branded content as World Surf League's first Music Coordinator. 
She built her own company, Awkwardly Naked, back in 2011 where she handles creative, clearance, licensing and promotion for indie production companies, brands, influencers, and digital outlets while providing consulting sessions directly with musicians/managers for creative discussions on writing for sync. She took on Condé Nast (Vogue, Vanity Fair, GQ, Wired, etc.) as a client to help organize their music licensing workflow, which later led to her creating a brand new role for herself as their first Music Supervisor heading up their music department. She works across all of the brands digital content handling creative, clearance, licensing and music business development.
She was on the executive board of JHRTS (Juniors in Hollywood Radio & Television Society) who put on multiple events a month ranging from panels, q&a's, mixers and philanthropy. She planned and moderated JHRTS's first-ever Music Supervision panel. She was also the co-head of Synch This, the top sync music networking group who put on industry showcases, mixers and philanthropy events throughout the year
Website  Facebook  Twitter  Instagram
---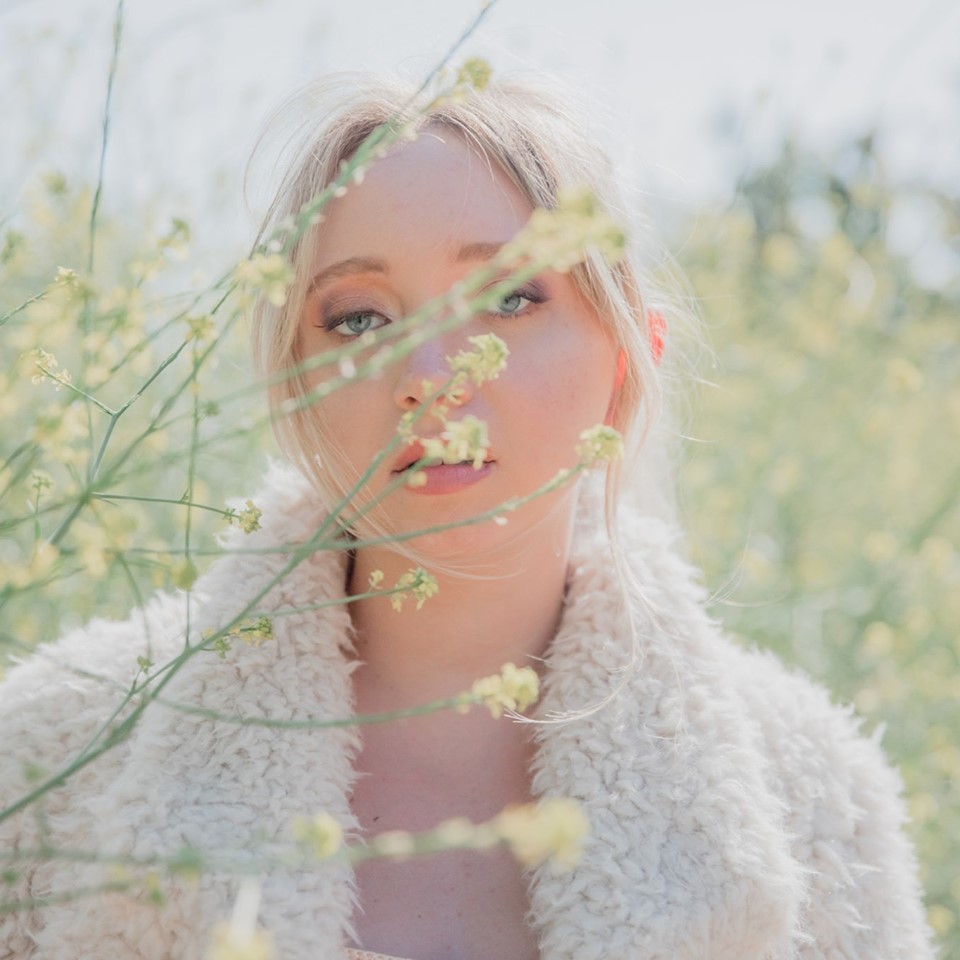 EMMA CHARLES
It's said the best singers wear their hearts on their sleeves and this is certainly true of 21 year old
folk-pop savant Emma Charles. Blending acoustic Americana vibes with savvy electronica soundscapes, Emma's voice is a compelling vehicle for her lyrical tapestry of heartbreak and hope. Growing up in tiny Westport, Connecticut, Emma was deeply influenced by Carole King and Joni Mitchell. She soon spread her wings, earning a vocal scholarship at prestigious Berklee College of Music. Since graduating Emma has thrown herself into live performances, including with mentor Paula Cole.
She also spent much of this year on national tours with Howie Day & Tyler Hilton, announcing herself as the act to watch in 2019. Her debut single "Comfort In The Chaos" has garnered glowing reviews and is on its way to 30,000 streams. Emma has been interviewed for The Huffington Post, Buzzbands.la and Voyage LA. She is currently working with Uber producer Doug Schadt (Maggie Rogers, SHAED, Ashe) and her debut EP will be out later this year.
Website  Facebook  Twitter  Instagram  Spotify
---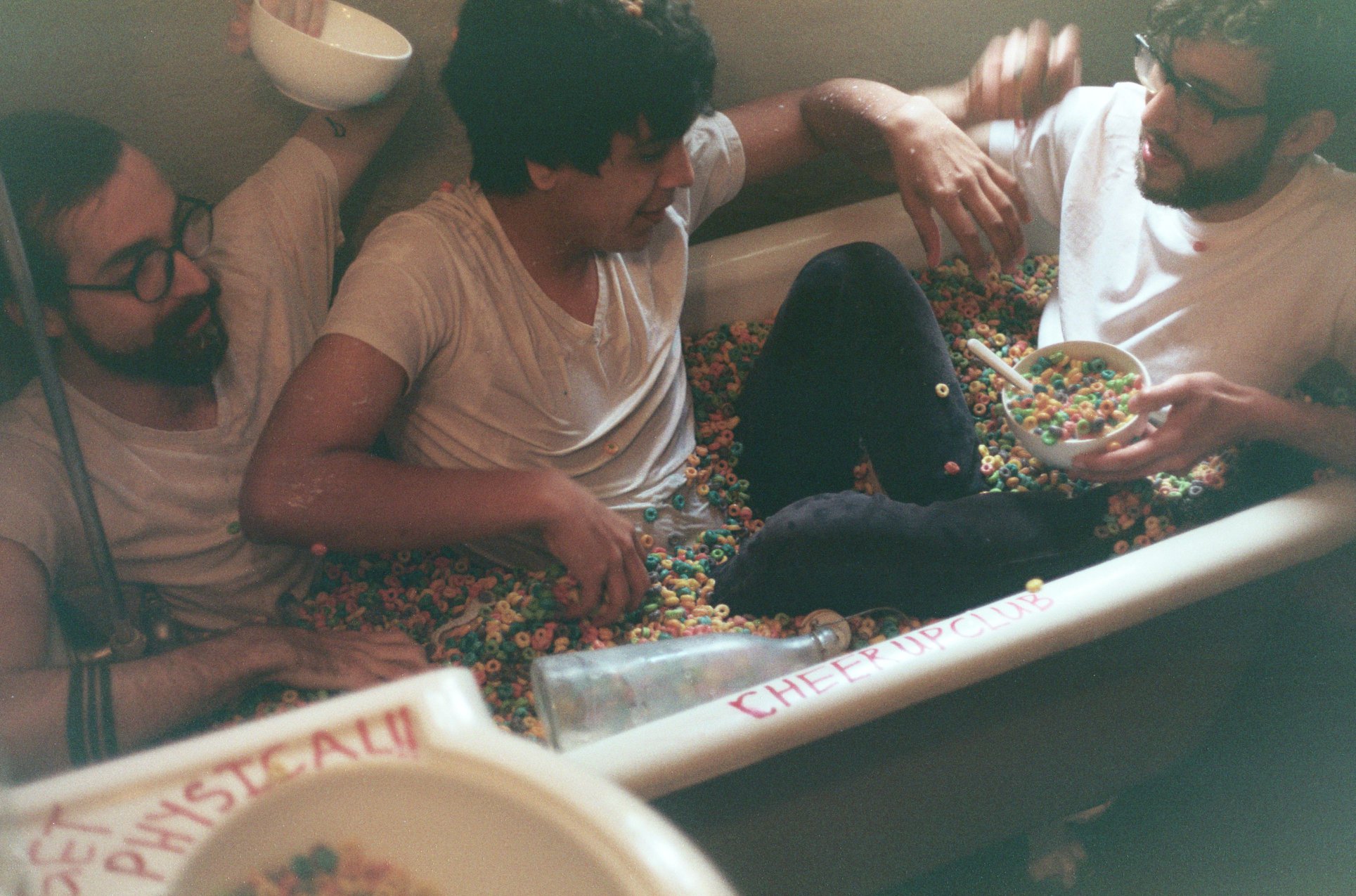 CHEER UP CLUB
Cheer Up Club are a clash of millennial ADDepression and the joyful nihilism of 90's college radio. Like a broken funhouse mirror, they reflect a cracked and distorted image of whatever's put in front of them. Loud, sarcastic, and fun, Cheer Up Club embrace an "anything goes" approach to songs that playfully skate between the sweet, cynical, and sincere.
From a distance, it's a familiar story: Ethan Goodman (Guitar/Vocals), Nathan Espinoza (Drums), Will Gardner (Bass), and Hannah Stone (Synth) are four school friends bonded over music. They play some shows, make a record, etc. A closer look reveals something more akin to a roller-coaster careening through love, loss, joy, depression, and immigration politics. The result is Get Physical, the debut album from Cheer Up Club.
Based in Los Angeles, Cheer Up Club balance buoyant melodies with angular, effected guitars and snide, left-field lyrics. Pummeling drums drive fluid bass grooves, while psychedelic synths create splashes of color across their sound. Combining the snarling, energetic hooks of Buzzcocks with the Californian ramblings of Pavement, Cheer Up Club moves fast and hits hard.
Shamelessly, Cheer Up Club challenges common decency while maneuvering modern topics like mental health, sex and sexuality, addiction, and the tacky glitz of Los Angeles social politics. They shine a harsh light on things too-often swept under the rug, acting as the ugly voice in the subconscious that most people prefer to keep hidden. In doing so, Cheer Up Club brings fresh perspectives to the current dialog.
Their debut album Get Physical is colorful and layered, revealing more with each listen. Live, Cheer Up Club brings a party-punk energy to the stage, complete with balloons and the occasional bout of crossdressing. Cheer Up Club promises a good time, at home in headphones and live at your local dive bar.
Website  Facebook  Twitter  Instagram  Soundcloud  Spotify
---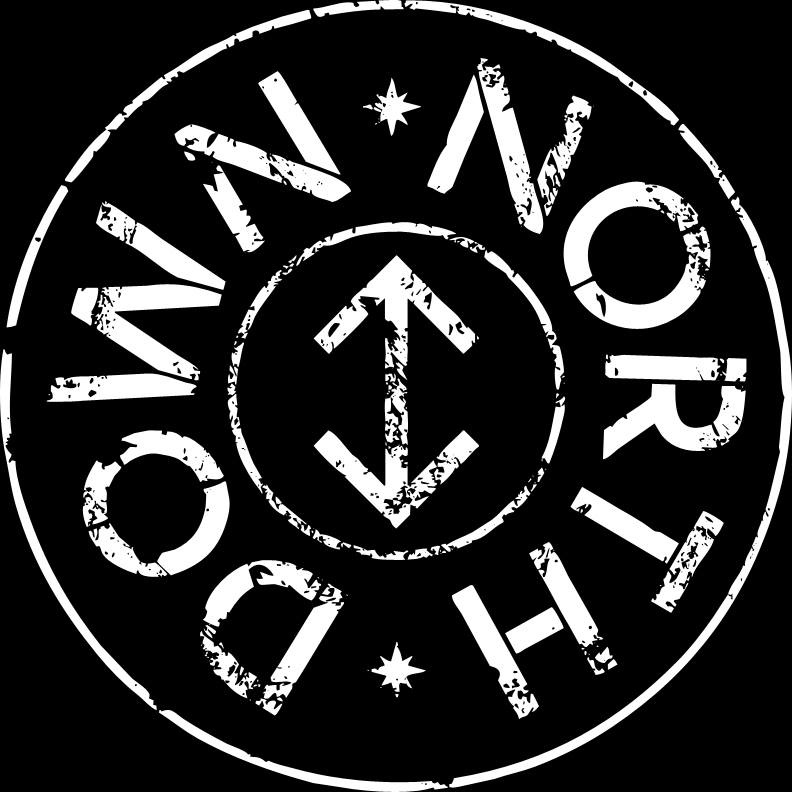 DOWN NORTH
Raised on James Brown and Sam Cooke, Anthony Briscoe combines a style and emotional impact reminiscent of Prince in his vocal expressions and proudly steals the spotlight with his ballet-trained dancing while psychedelic-jazz guitarist Nick Quiller dominates the fretboard with a limitless imagination that explores the soundscape from high to low. Bassist Brandon Storms blends slap/pop bass lines with deep synth, and pitch bent solos that parallel guitar leads and Drummer Conrad Real glues together a foundation through impeccable groove and powerful chops, his finesse, intensity, and strength are evocative of Chris Coleman and John Blackwell.
Website  Facebook  Twitter  Instagram  Spotify
---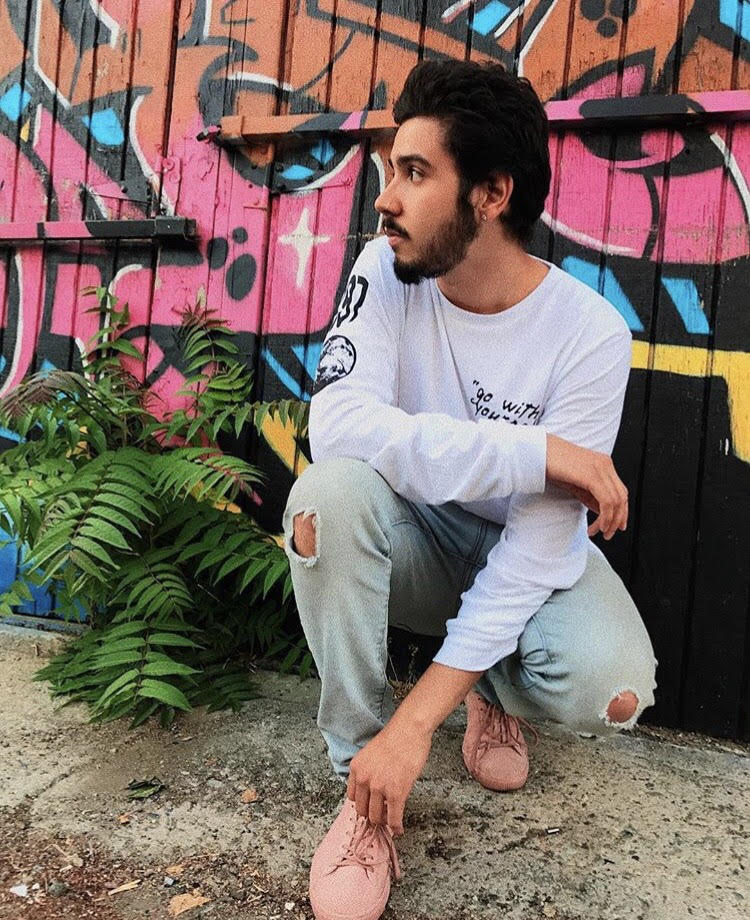 CHRIS TRUENT 
Bridging the gap between the roots of hip hop and the new generation of rap music, 23 year old hip hop artist and LA native Chris Truent discovered his love for rhythm and poetry at a young age and has been carefully crafting and curating music on all platforms ever since. Working with LA Producer Vinny, the two create music that merges thought provoking lyricism with the current soundscapes of the genre.