"It can hardly be a coincidence that no language on Earth has ever produced the phrase, 'as pretty as an airport.' Airports are ugly. Some are very ugly. Some attain a degree of ugliness that can only be the result of a special effort." ― Douglas Adams, The Long Dark Tea-Time of the Soul In a world of free Monday shows, Hunnypot Live is the Changi Airport of them all. Show #425 departed with Hot Tub Johnnie on party music autopilot. World famous musician, Chuck Wright, made a layover in the tub and regaled us with his musical origins and achievements. Mr. Max landed raw rock n roll. Lenachka, exploited first class leg room with stripped down versions of her dance tunes. Plastic Otters was the musical chaos of lost luggage and the relief of reuniting with it. Al3Androva slayed the piano and turntables with jet engine propulsion and Hot Tub boarded last and took us on a return flight to dance town. (9/16/19)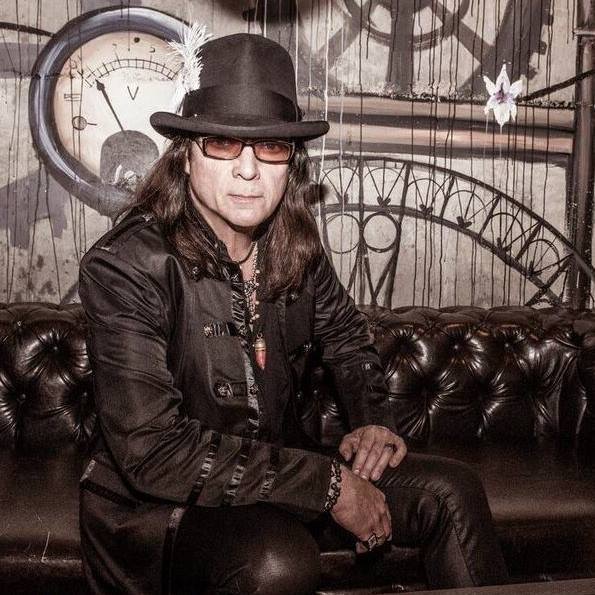 Chuck Wright is an American bass guitar musician, graphic designer and show producer, best known as a member of multi-platinum heavy metal band Quiet Riot.
Wright's career in mainstream rock first took off when he joined Giuffria in 1984. Their debut album Giuffria peaked at #26 on the Billboard album charts on March 2, 1985. The album spawned two hit singles, "Call to the Heart" (Hot 100 #15) and "Lonely In Love" (Hot 100 #57). After sold-out arena tours with Deep Purple and Foreigner, Wright left Giuffria to re-join Quiet Riot in 1986, replacing Rudy Sarzo, recording and writing songs for their QRIII release and supporting world tour.
His reputation as one of the most sought-after bass players has landed him gigs with such music icons as Alice Cooper, Slash, Gregg Allman, Carmine Appice, Ronnie Montrose, John Waite, and Pat Travers. Wright has appeared on over 90 worldwide record releases, playing bass and producing albums of various styles, including ambient trance, reggae, rap, country and rock. He has toured all over the world, performing in North America, Europe, Russia and the Far East.
He was also directly involved in seven film scores, most notably being the Universal Studios film release Kull the Conqueror, where he was joined by Guns N' Roses drummer Matt Sorum and the London Philharmonic Orchestra. Over the years, Wright also worked with House Of Lords, Bad Moon Rising, Blackthorne, Christian Tolle Project, Doro, Impellitteri, Kuni, MSG, Magdalen, Murderer's Row, Pata, Stephen Pearcy, Adler's Appetite, Love/Hate, Ken Tamplin, Shane Gibson from Korn, and has recorded various tribute albums with many other luminaries. Wright has headed up "Ultimate Jam Night," a long-running live music show since January 2015 at the Whisky A Go Go in Hollywood. Now a popular Sunset Strip fixture, "Ultimate Jam Night" features up to 60 pro musicians each week.
Wright still tours with Quiet Riot, remains an in-demand session player, and performs live with various rock acts, as well as his Los Angeles eclectic local group Acoustic Saints. He is endorsed by Ampeg, Godin Guitars, CAD
Wright is featured in the documentary Quiet Riot - Well Now You're Here, directed and produced by Regina Russell. It premiered at the Newport Beach Film Festival on April 29, 2014, was seen at the Cannes Film Festival, and has aired on the Showtime Network.
Website  Facebook Twitter Instagram
---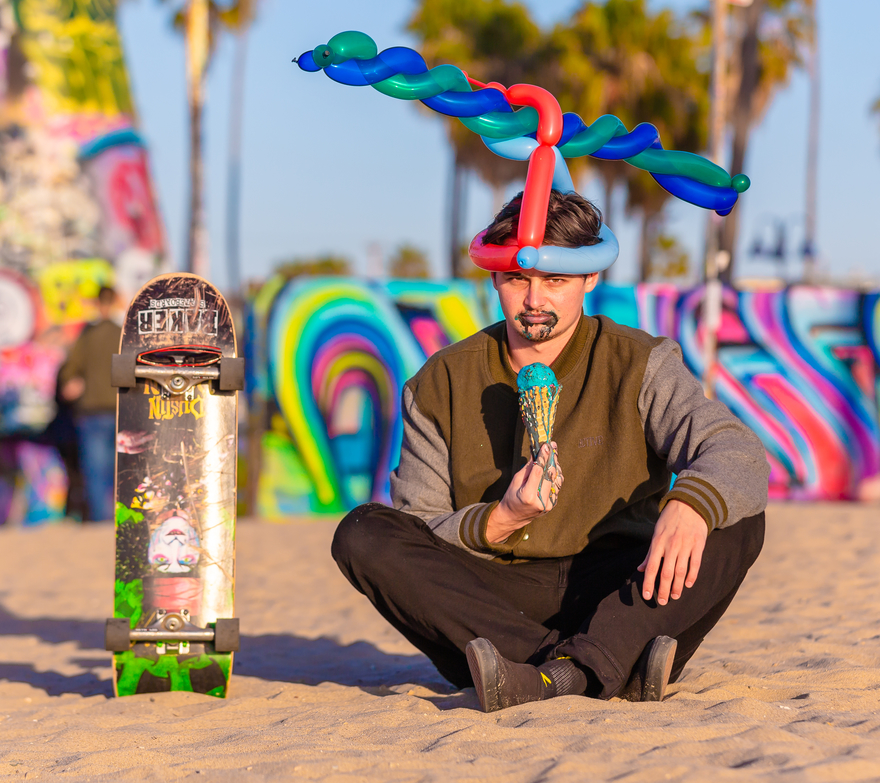 MR. MAX
Mr. Max is the brainchild of Los Angeles based multi-instrumentalist Max Cohen. Mr. Max would like to think of his music as punk rock, but he can't help but incorporate influences from the funk, psych, and indie rock worlds. Mr. Max is currently recording and recently released his new single "Let's Get Cucked Up" (produced by Rob Schnapf- Beck, FIDLAR, Elliot Smith) with a ridiculous music video to accompany it.
You can catch Mr. Max performing with his band around the Los Angeles area.
---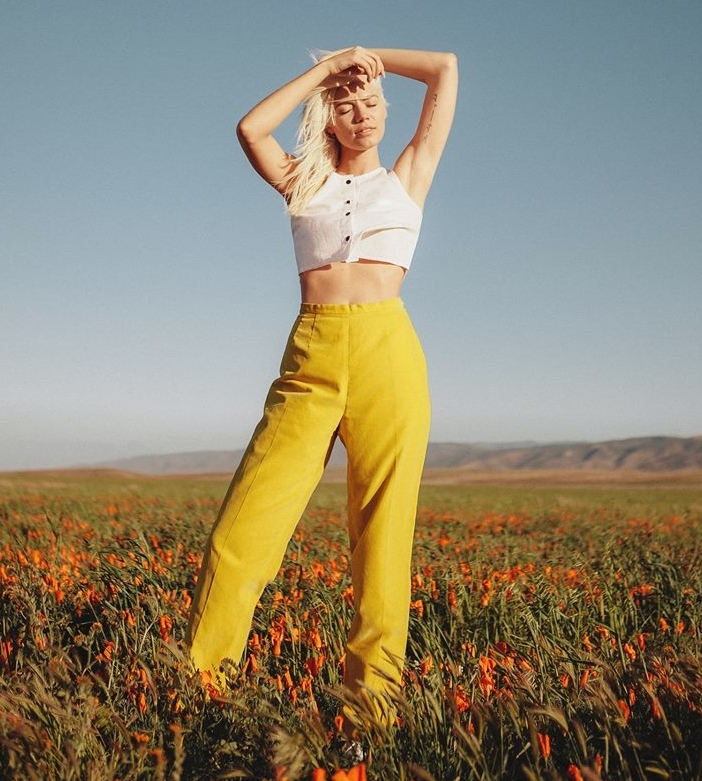 LENACHKA
In the first quarter of 2012, producer Charlie Peacock (The Civil Wars, Chris Cornell, The Lone Bellow) set a Google alert for the song "Safe & Sound" by Taylor Swift and The Civil Wars. Every morning he would listen to the dozen or more cover versions young artists had created overnight. On April 4th of that year he heard 18 year old Helene Immel's artful version and immediately sent her this note: "Heard your cover of Safe & Sound. Good job. Really like the sound of your voice. Just wanted to let you know my door is open to you to send songs as you create them." And so she did. The producer and artist struck up a musical friendship that quickly became a partnership. 
Together they began recording, first in Los Angeles where Helene lived, and later at Charlie's studio in Nashville. The goal? Make beautiful pop music the whole world will sing. They soon after released an EP that hit 6th on the singer songwriter itunes charts and got a lot of support on Spotify. 
Born in Germany, Helene is the oldest daughter of Russian-German immigrants to the US she was 8 when she arrived in California. Her mother gave her with the nickname Lenachka, a very common name of endearment. After nearly two years of making music together, Lenachka and Charlie released a self titled EP September of 2014. Since her first sessions in Los Angeles with engineer Eric Robinson and John Mayer's band, Lenachka has co-written with a great cast of talented songwriters and producers, including Nathan Chapman, Mike Elizondo, Winston Marshall (Mumford & Sons), Eric Robinson, Taylor York (Paramore), Kris Allen, Matthew Perryman Jones, Kelsey Kopecky, Jason Reeves, Mat Kearney, Tom Douglas, Sam Ashworth, Nolan Sipe and Ryan Peterson.
Twenty-five year old Lenachka is currently living in Los Angeles where she is playing shows and continuing to write and record new music.
Website  Facebook  Twitter  Youtube  Instagram  Spotify  iTunes
---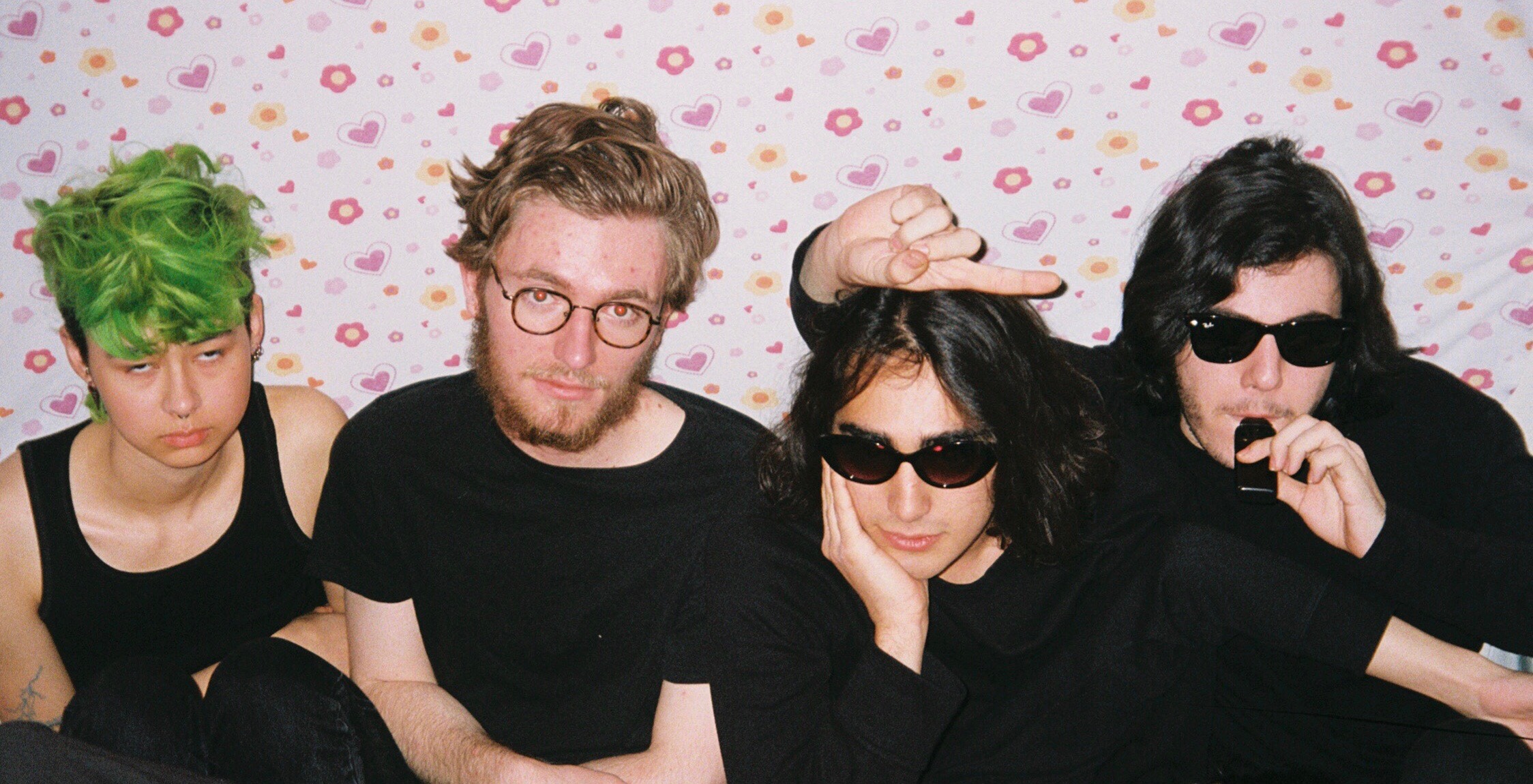 PLASTIC OTTERS
Plastic Otters is a straight edge concept art band born out of the concrete and desert of the suburbs outside Los Angeles. Stylistically we play music that isn't boring to us: drone rock, evil jazz, lucky otter pop, anti-psych funk, acoustic logger, ambient, and big band post rock. We're most inspired by the concrete jungle that surrounds us, as well as how sea otters can crack open shellfish on their belly. That's fucking cool. 
Facebook  Twitter  Soundcloud  Instagram  Spotify
---

Al3xAndrovA Mermaid That Slays The Piano 
Al3xAndrovA, born Rositsa Aleksandrova, is a musician and actress based in Los Angeles, CA. Born in Bulgaria and spending her childhood in Russia, Al3xAndrovA developed her raw talent from a young age. After moving to Florida she decided to pursue her dreams and follow her passion in life.
Not only is Rositsa a classically trained pianist but she also explores and transcends genres as she also creates incredible electronic dance sounds. She is deeply involved with activism and charity work and spreads her positive light on everything she touches.
On top of all of this, Al3xAndrovA also tutors music to children and is a successful model on an international level. It is clear in Al3xAndrovA's work that she will be a huge change-maker in the world through her music, acting and her daily life, inspiring her fans to live healthier toxic-free, more active lifestyle.
Enjoys spending time with her dog Cupid, bike rides, teaching and practicing yoga.