Hunnypot Live ghosted so many sweet pumpkins last night. Hot Tub Johnnie dropped a bat out of hell playlist. Dan Wilcox brought new tricks and musical treats for his return to the hot tub. Binx went door to door with costumed pop. Bonavega rose from the dead with a brand new live show. Dirty Lovely Creatures spooked us with haunting harmonies. Munii Mu & J. Character carved up spicy raps and we closed the night with scary good dance party tunes.

10/28/2019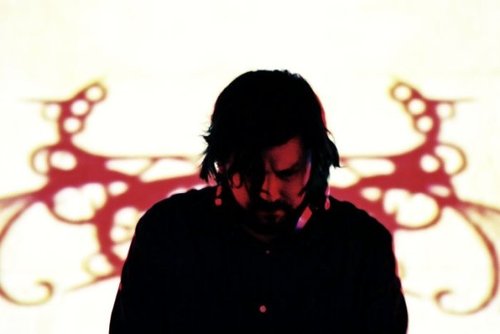 DAN WILCOX (MUSIC SUPERVISOR, KCRW, GUEST INTERVIEW/DJ SET)
It was evident at an early age that Dan Wilcox had a passion for music - he learned how to use his parent's turntable before he could tie his shoes. Growing up in Eau Claire, Wisconsin, interesting music was in short supply and Dan would frequent the college record store, comb garage sales, scan fanzines and make out-of-town trips just to satisfy his craving for intriguing and exotic tunes, both new and old.  This experience serves him well to this day as both a radio DJ and music supervisor.
For years, Dan was Music Director at Ten Music, a Venice-based ad music house, where he music supervised and licensed songs for a variety of national campaigns including Apple, Toyota, GM, Nike, Target, Nissan, and many others.  In 2008, he began working as a freelance music supervisor, where he not only continued working on ad campaigns but also branched out into supervising various projects, including films such as 'Ruby Sparks, 'The Edge of Seventeen', 'No Escape', 'The Lovers', 'Gerald's Game' & 'Beirut', as well as television series like 'Waco', 'Imposters', HBO's 'Doll & Em' & '2 Dope Queens' and the popular Netflix show 'Street Food'.  In addition to his music supervision work, Dan also serves as a radio DJ, hosting a long-time weekly music program on the influential Santa Monica station KCRW.
---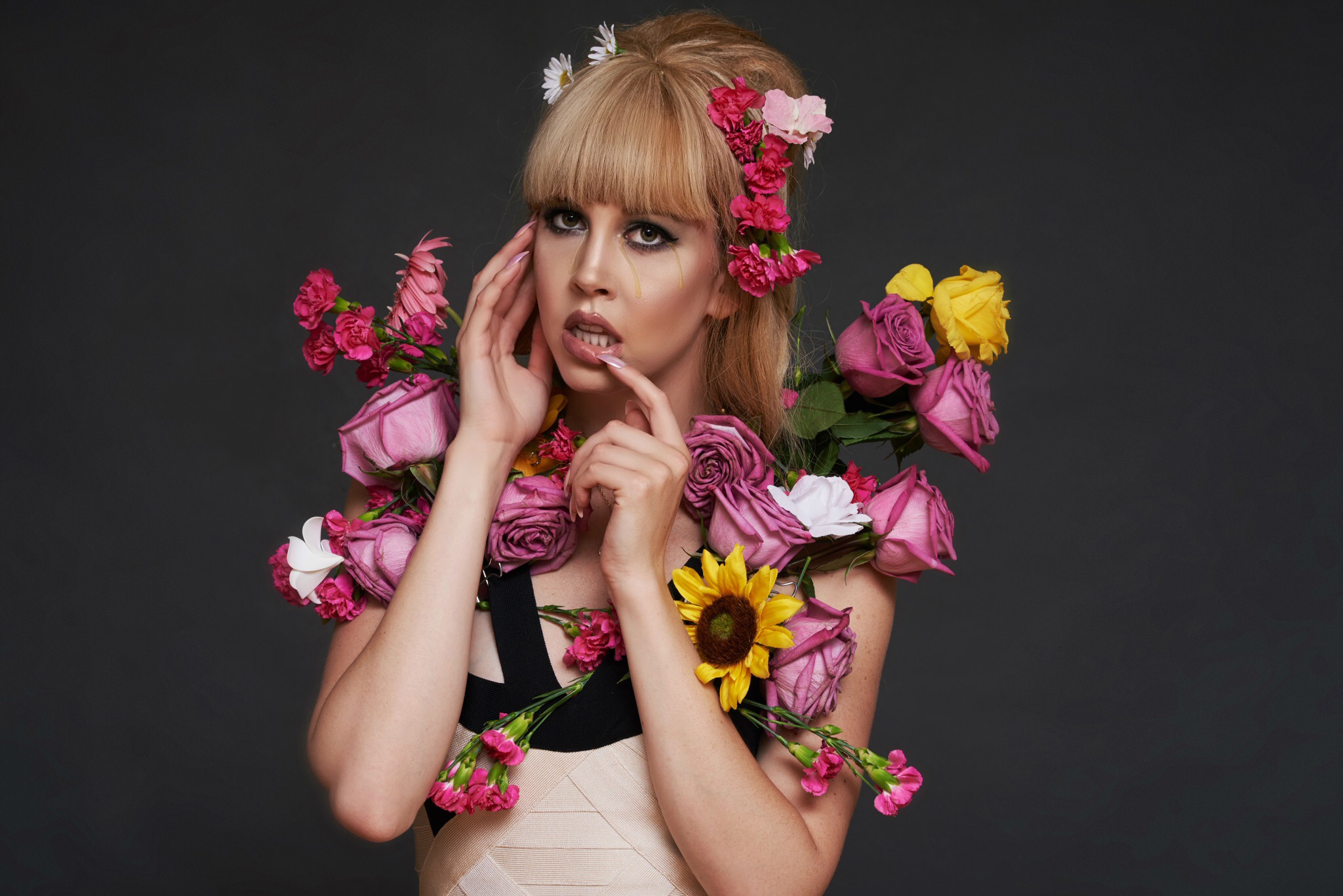 BINX
Meet BINX, South Africa's beautiful "African Bee" with a sting ready to swell up pop music.
The New Yorker quotes "with a voice like Gaga's, she's partial to yellow-and-black clothes and arena choruses."  This Avant-Garde pop musician/model is based in Los Angeles where she has performed at the US Open, The New York Marathon (two years in a row) Webster Hall, Soho House (NY) and The South African Traditional Music Awards. She has had a No.1 song in South Africa and is helping to save the bees with her latest album, "Buzzed."
BINX recently performed at the NAMM Grand Finale and Grammy Showcase Party 2018 in Los Angeles.
Website  Facebook  Twitter  Instagram  Spotify  iTunes
---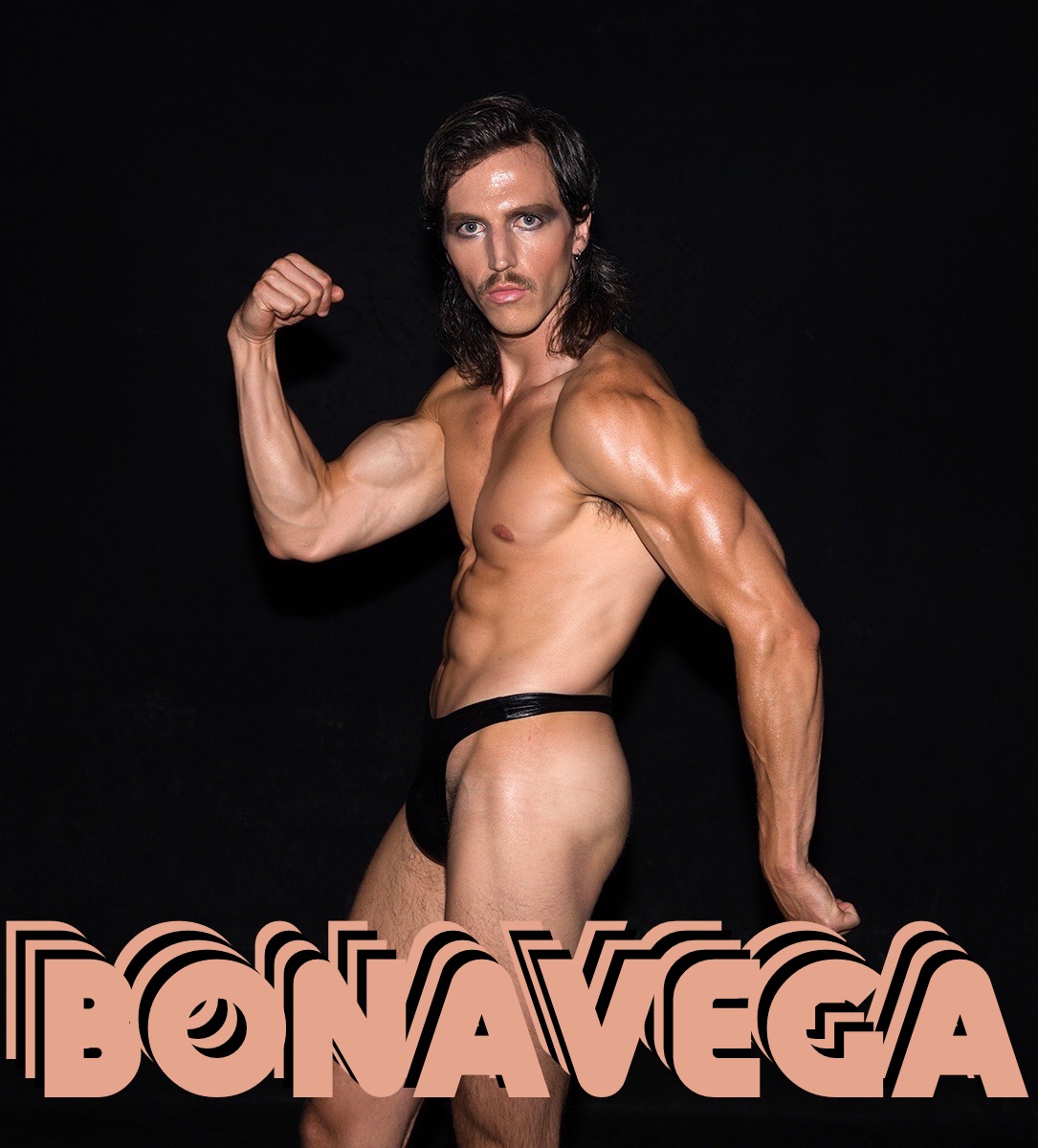 BONAVEGA
Extracting inspiration from Queen, Talking Heads, Led Zeppelin, David Bowie, Duran Duran, Reggie Watts, and The Screaming Headless Torsos, BONAVEGA established himself in 2015 as THE new look and sound of performance based, theatrical pop music. Focusing on entertainment he builds his sounds and songs themes, at his home studio, around ideas and subject matter that are very relatable but then tells the stories in a way that are dramatic and unorthodox in order to captivate the audience.
Underneath his gaudy, ostentatious shell however, BONAVEGA has a deeper, fully aware intention for his seemingly trite "song and dance." Zeroing in on corruption in the church and mocking bigotry with his sensual, homo-erotic, dance moves, the high society music industry and religious advocates protest his cheeky songs and taunting stage antics. Both sides of the coin feel he doesn't squeeze into their box and fear his almost flippant disregard for fitting in or following suit. Poised and outspoken, he defends himself as a result of, rather than a cause of, a stifling religious upbringing and a "square" objectifying society.
BONAVEGA, completely aware of the ever changing musical climate, has released genre defying EP's and singles that individually hold their own weight and almost completely disregard one another in a way that continues to push his overly-confident out of the box way of thinking about music and life. The only thing left is the future. BONAVEGA has plans for touring/festivals/and premiers. He asks his followers to keep their ears and eyes wide open for whats to come and to also, as always "Take it off your mind… and take it to the floor."
YouTube  Facebook  Instagram  Spotify
---
DIRTY LOVELY CREATURES
DIRTY LOVELY CREATURES is an odd mix of sounds. It's influences range from Germany's Boozoo Bajou to SoCal's own Fu Manchu. Chris Brann's Ananda Project and Shawn Lee's Ping Pong Orchestra are also heavy inspiration's for this unusual act. The lyrics center around human secrets, and "the things that people do, when they think no one is watching..." The majority of the songs are written by the group's frontman, Boogiewhip, aka; lead singer of the Cabaret Rock n' Roll Show, HOT SAUCE HOLIDAY. And they (mostly) chronicle the thoughts and opinions he carries towards the situations (and people) he witnessed during his "cult" upbringing in Northern California, circa, the late 90's and early 2000's.
Cynical and sexy, vulgar and articulate, DLC is a one-of-a-kind music experience you've got to hear AND see to believe.
---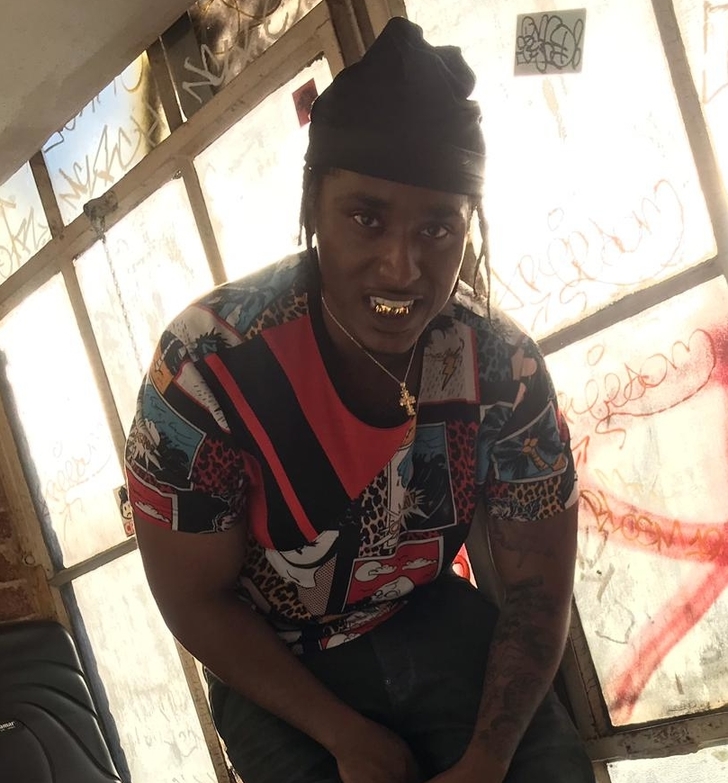 MUNII MU
Munii Mu is a Los Angeles based Rapper born in Baltimore, MD and was raised interchangeably between DC and Maryland. After growing up in an environment that did not match up to his vision for the future, Mu decided to move to California at the age of 16 with a new found purpose of chasing his dream to become a  globally known artist.
It was there where he met his greatest obstacle yet, prison. The DC raised rapper acknowledges this to be the most crucial time in his life as he used this unfortunate situation to zero in on his dream. Shortly after being released in 2016 he had ignited a burning desire for music and to become the biggest act in Hip-Hop.
Mu began releasing music and performing on the local scene shortly thereafter, his music is a juxtaposition of his past and present. "It was all about telling my story through music to encourage and uplift others,'' recollects Munii Mu as he crafted his music around trappy beats and melodic hooks punctuated with lyrics defining his unique sound.
Mu released his first single from the mixtape NXTNLINE2BLOW titled No Timeout which alludes to his drive, "After being locked up for six years I feel like I can't take no time out, no break, no relaxing moment" says the DC raised artist. In the song, Mu states "This is about more than a couple m's, want every word that I speak to shake every bone and move every spirit, far away but I'm so close as seconds pass I get near…". On Oct 15, All Dis Cheeze was released with the message that extreme hard work pays off, accompanied by visuals for his first official video from the project. With NXTINLINE2BLOW , Mu teases his mastery of storytelling and determination with every song but especially on "Can't Beat Me", allude to the mixtape release whose contributors include his Producer Tor, and Mixing Engineer Gregg Rominiecki (Big Sean, Jhene Aiko, Kanye West, John Legend).
On august 11 2019 Munii Mu released a music video called "got em mad" where he speeds up his delivery and showcases his speedly lyrics. This song is also based on his hunger after being incarcerated. In recent months Munii Mu has been locked in the studio working on his upcoming mixtape which is currently untitled. It will showcase his immense vocal range and focus more on the feel good aspects of his music. His next project will definitely be a huge move into the Hip-Hop scene.
---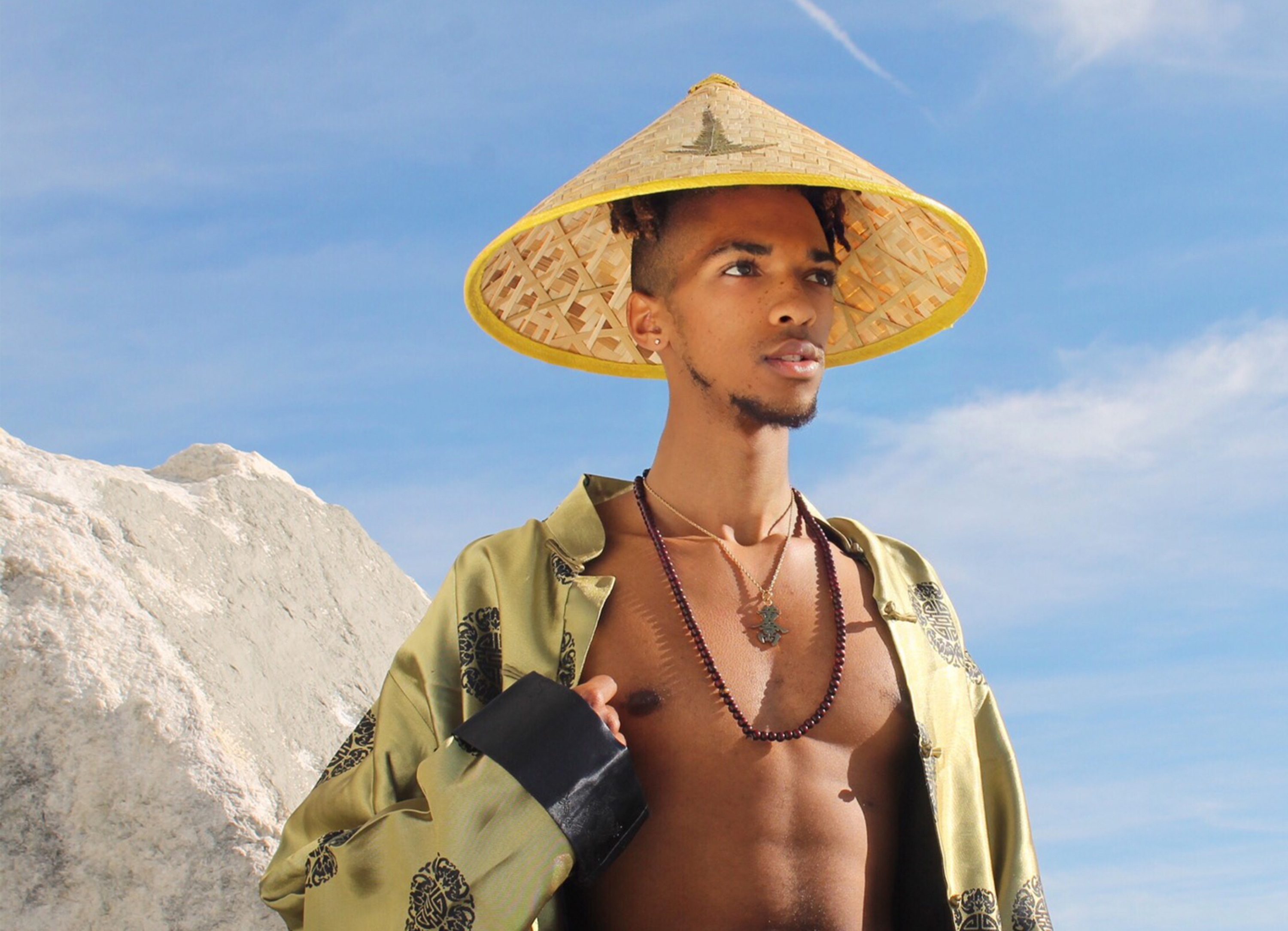 J. CHARACTER
Jordan Character a/k/a J. Character a global jet-setter, has traveled from the USA to Hong Kong, Shanghai, Beijing, Seoul Korea, Chengdu and other Asian cities. Mashing up all of his cultural and diverse relationships and experiences which comes through his music, Character has created his own lane as a Bilingual Artist, while majoring in International Studies/Chinese at Norwich Military Academy and graduating Magna Cum Laude with an excellence in Chinese language proficiency
At the age of 3 months, Jordan Character's ears were being developed as he accompanied his mother, a singer, who carried him alongside her to band rehearsals, theater productions and creative writing classes.  Character by the age of 8, was reading treble and bass clef together, while playing upright bass and trumpet.  
Born in the colorful City of New Orleans, LA, Character was accustomed to seeing Marching Bands, hearing Gospel, Jazz, Hip-Hop and seeing Second-line Bands, which passed in front of his home before Hurricane Katrina whisked his family away to. 
His songs, "Part To (Butter Up), Insides, and Charlie Sheen" are inspired through his travels as he seldom resides in Los Angeles, CA, a place he finds full of inspiration. Inspired by Travis Scott, Kendrick Lamar, Tupac, Biggie Smalls, LL Cool J and A$AP Rock, J. Character represents the new age Rapper and Songwriter bringing forth the Culture of New Orleans and a history of musicians who are home grown from the South.