In 2000 Hot Tub Johnnie removed a taped apple off the wall at a gallery in West Hollywood and ate it. Some say that's the day Hunnypot was born. Last night's Hunnypot Live was a holiday hit. Thomas Golubic' skated in just in time to talk with DJ Spectrum and Hot Tub and sleighed the decks with a killer playlist. Jacob Reese Thorton hit us with snowballs of rock n roll. INDICA gave us the gift of RETROMODERN Hip Hop. The Lunar Rays "mooned" us with that sweet American sound and the Joker got away. Can1Live drove the Krampus away with beautiful sounds that DJ Spectrum likes to call "Roger Dean Music" and Hot Tub dropped a closing dance party to all a good night.12/09/2019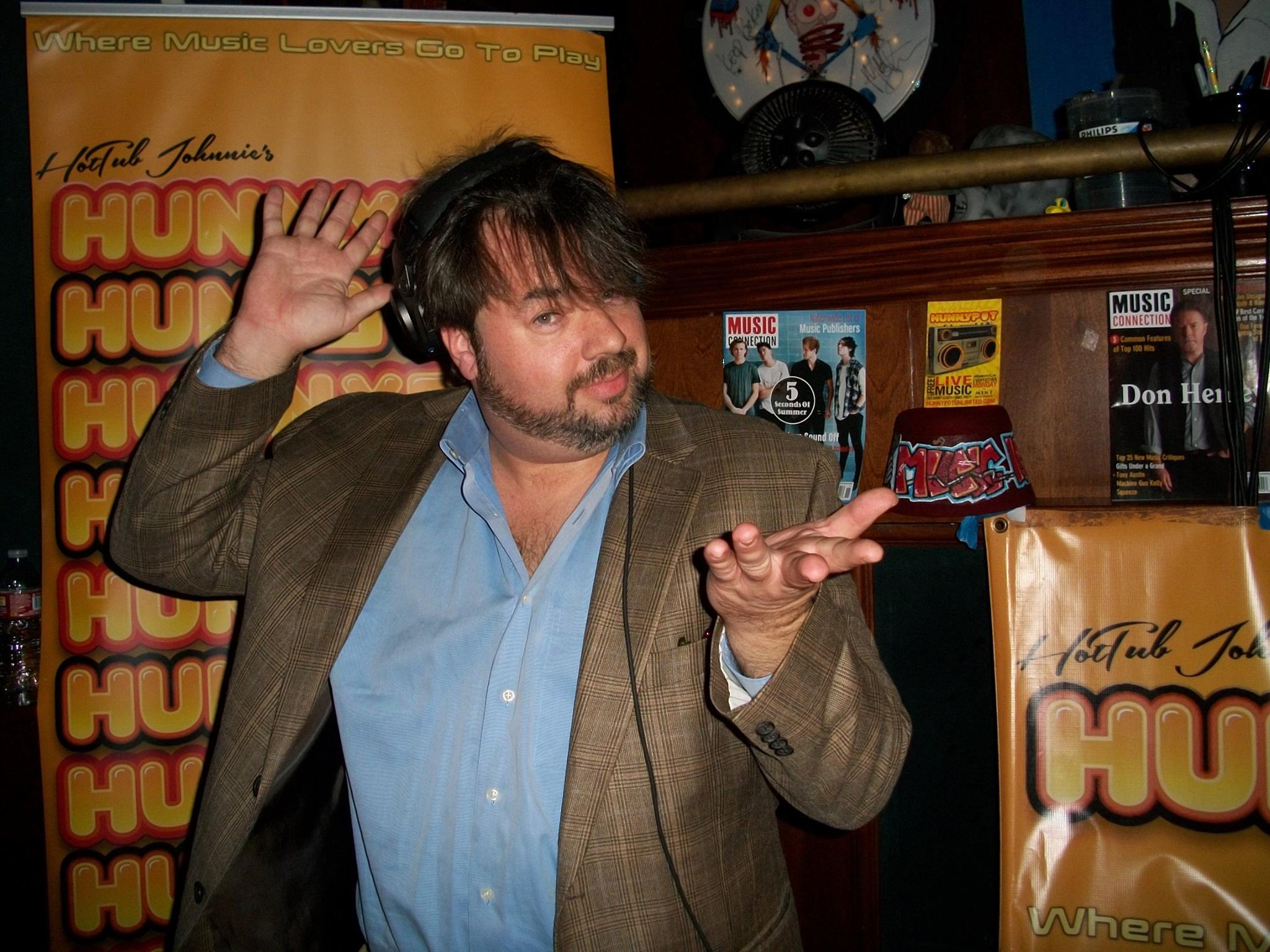 THOMAS GOLUBIC´ (SUPERMUSICVISION GUEST INTERVIEW/DJ SET)
THOMAS GOLUBIC´ is a Los Angeles-based music supervisor, DJ and record producer. His music supervision credits include the AMC series Breaking Bad, Better Call Saul, Halt and Catch Fire and The Walking Dead, the Netflix series Grace and Frankie and Love, the Amazon series Sneaky Pete, the Showtime series Ray Donovan, and the HBO series Six Feet Under among many other film & television projects.
In 2017 Thomas became the president of the Guild of Music Supervisors, the same year he was nominated for the first Outstanding Music Supervisor Emmy Award for his work on
Better Call Saul. The Guild twice awarded Thomas with Best Music Supervision in a Television Drama for his work on Breaking Bad.
Thomas was twice nominated for Grammy awards for producing volumes 1 and 2 of the Six Feet Under soundtrack album, and with former partner Gary Calamar was responsible for the use of Sia's "Breathe Me" in the final scene of the series. It is considered one of the most memorable uses of music in television, and launched Sia's music career in America. Thomas is also responsible for producing four soundtrack albums for The Walking Dead, the Breaking Bad and Better Call Saul soundtracks, and has assembled various remix projects for EMI-Capitol Records and MGM, including
reinterpretations of Peggy Lee, The Beach Boys, Henry Mancini's Pink Panther theme and EMI's Christmas Classics remix compilation 'Merry Mixmas'.
Thomas' formative years, musically speaking, were spent as a DJ, music programmer and on-air host for tastemaker LA radio station KCRW 89.9 FM. After ending his 10- year residency at KCRW, he turned his attention to music production and live audio/video DJ work. He formed The Arbiters, a music collective creating mash-up music and video productions, free-released two EPs, and created audio and video mash-up productions for clients including Google, YouTube, Microsoft and Levi's. Thomas has also become known as an innovative club DJ spinning broadly eclectic music sets, often with live synchronized visuals. His SYNCHRONIZE re-score project, featuring live DJ re-scores of classic films has been featured at the Sundance Film Festival, Bonnaroo Music & Arts Festival, Luminato Festival in Toronto, Dubrovnik Film Festival, U.S. Comedy Arts Festival, various residencies in Los Angeles, and has been profiled on Turner Classic Movies.
You can find more information about Thomas, and the SuperMusicVision team, at:
---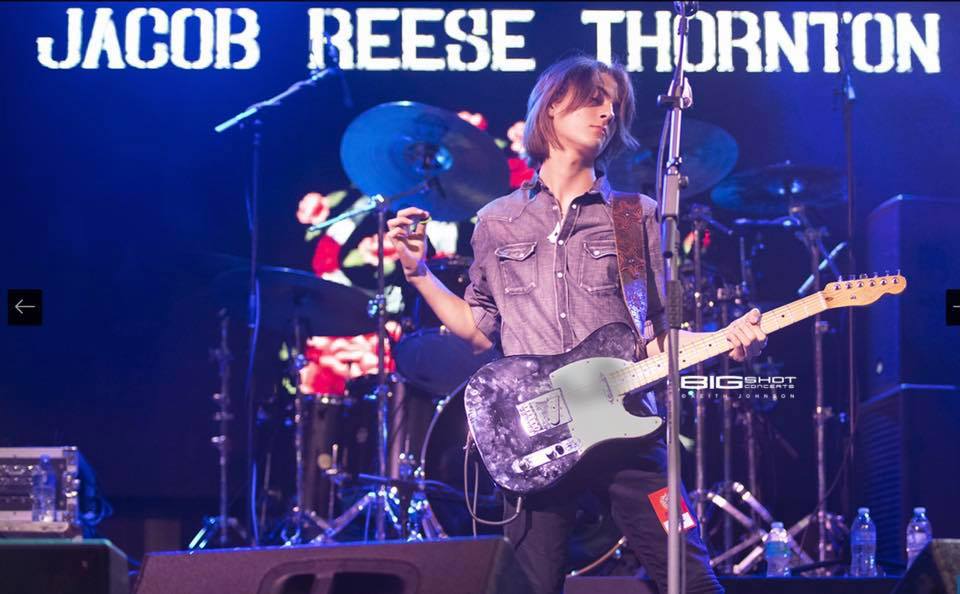 JACOB REESE THORNTON
Jacob Reese Thornton
is a 16 year old guitarist, songwriter, and recording artist, who brings a depth and a passion to his music that significantly exceeds his years. Jacob is partnered with both Taylor Guitars and Ernie Ball Music Man Guitars. In 2017, he was invited to join legendary rock photographer Robert M. Knight's "Brotherhood of the Guitar" organization (
www.brotherhoodoftheguitar.com
), which is supported by Taylor, Ernie Ball and the Guitar Center, and consists of a select group of hand picked ??young guitarists from around the world.
Already a prolific songwriter, Jacob's 2018 debut LP, "Different Times," includes a guest appearance by Todd Kerns from Slash feat. Myles Kennedy & The Conspirators. The two singles, "Bombs Away" and "Head First," were both featured on numerous radio stations across the U.S., in Japan and in the U.K. Los Angeles KROQ legend Rodney Bingenheimer has repeatedly featured Jacob's music on his weekly show, '"Rodney on the Rock," on SiriusXM in Little Steven's Underground Garage, Ch. 21.
Jacob has traded licks onstage with Rock Hall of Famer Buddy Guy, and his videos have collectively received more than 2.5 million social media views. In January of 2018, Jacob performed in Hollywood, CA at the launch for Robert M. Knight's book "Rock Gods Vol. II, Fifty Years of Rock Photography." Jacob is featured in the next generation section of Knight's book.
Jacob continues writing and recording and will release additional new material in 2019.
Website  Facebook  Twitter  Instagram  Spotify  AppleMusic
---

INDICA
INDICA is an American Musician. The 22-year-old is based In California, born and raised in the Washington D.C. area.
He is creating an unparalleled buzz with his infectious style and sound.  There is no doubt that this gifted Twenty-something, is shaking up the industry while creating his own sound with melodic flows, electronic synths, and big drums. Fusing all the sonics together creates the INDICA sound that has gained him an ever expanding fanbase.  Along with his music, authentic aesthetic flair and vintage-styled visuals shape a creative cohesive package that further elevates his 'Iit' factor.
Recently signing with Tommy Boy Records, the super talent and his imprint have wasted no time cooking up dynamic music in the lab.  INDICA plans to release his next project titled, RETROMODERN on March 29, 2019.  Momentum is building with the recently released singles INTOXICATED and REMEDY that have an undeniable EDM vibe and throwback kind of groove.
The highly anticipated effort, RETROMODERN produced and mixed by Andrew Luce, is inspired by 80's movies like the cult classic 'Scarface' and millennial fav, 'Tron'. RETROMODERN gives fans and newcomers a glimpse inside the mind of one the industry most multi-faceted, multi-talented, rising artist.
The catalogue the musician has put together is outstanding -- being able to cross between genres with projects like  INDICA (self-titled), and now RETROMODERN.  From Electronic to R&B; from Hip-hop to Pop, INDICA's knows no boundaries! The rising star has solidified his roles as a musician, song writer, influencer and fashion mogul. In an effort to continue to build and expand his brand beyond music, INDICA has joined forces with esteemed entertainment industry veteran Kevin Evans of 7th Agency.
Do yourself a favor...plugin your earbuds or headphones to feel the vibe of Indica's masterpiece, RETROMODERN.
Twitter  Instagram  Apple Music  Spotify
---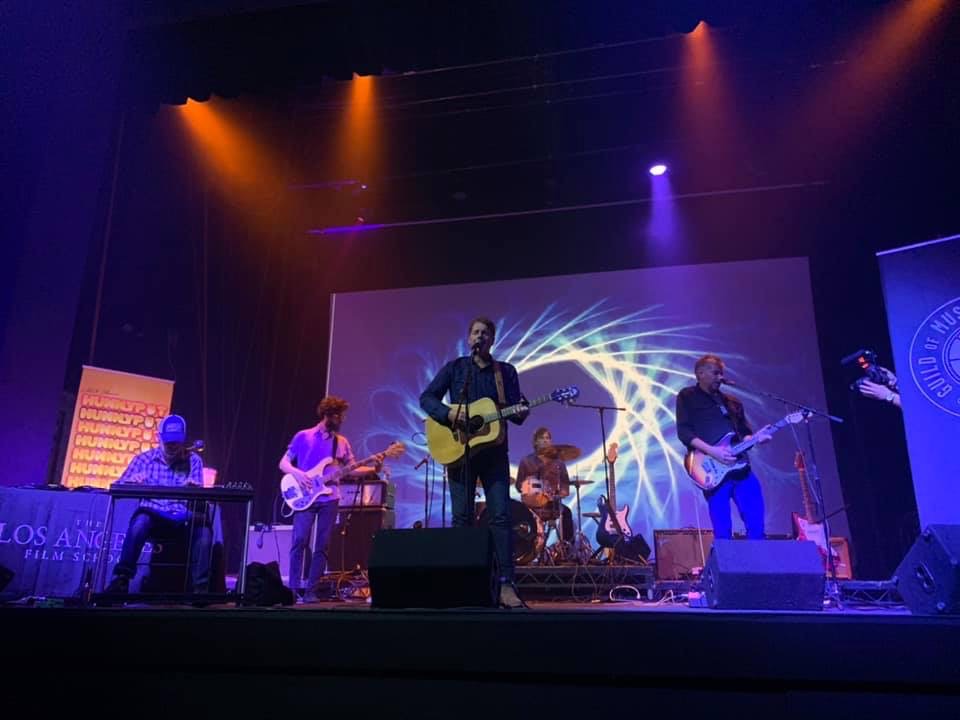 THE LUNAR RAYS
The Lunar Rays are a band that explores the twangy edges of alternative rock and vocal harmonies. They're a new group on the LA scene but come to the stage with years of individual experience and music exploration. Kevin Houlihan (Guitar/Vocals), Chris Jacks (Guitar/Vocals), Sean "Sheriff" Caffey (Pedal Steel), Adam Kootman (Bass) and Blake Oswald (Drums).
The Lunar Rays sparkle and shine while telling heartfelt tales of love, loss and hope. Pack up your car and drive deep into the canyons for a moonlit night of soulful guitar rock performed by a band inspired by the likes of Ryan Adams, Neil Young, Pete Yorn and The Jayhawks.
---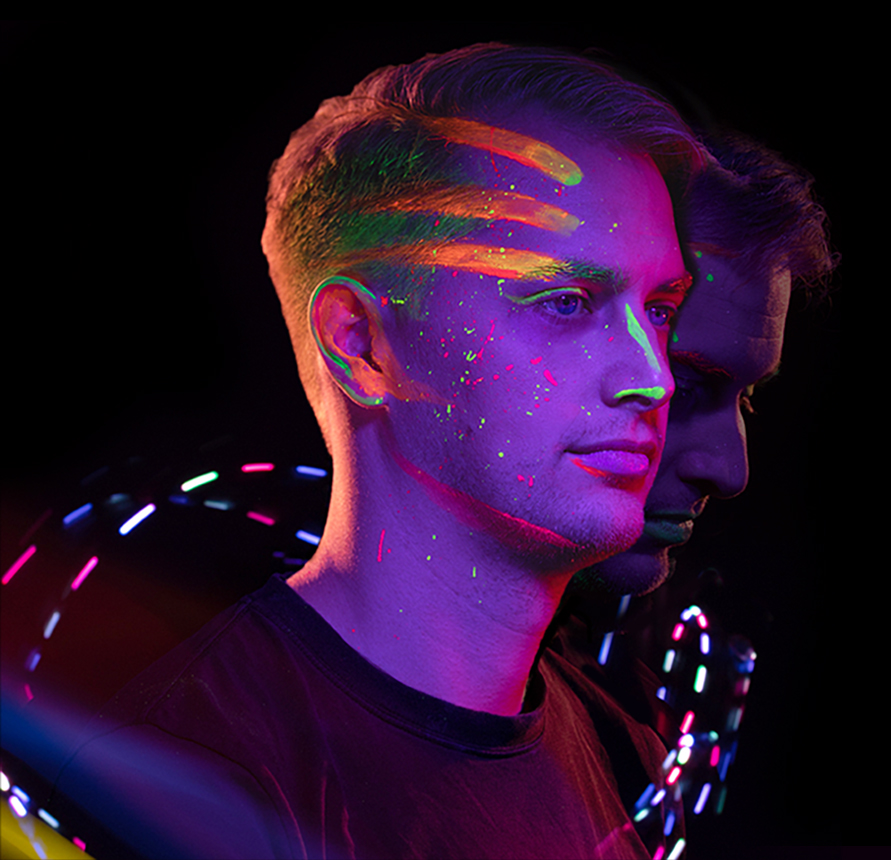 CAN1LIVE
Hunter George (Can1live) is a Los Angeles-based Artist and Music Producer, and founder of the entertainment brand Can1live. He was recently inducted to the Recording Academy's 'Grammy Next' Alumni Class of 2018.

His recently release album 'Routines.exe' is a 21 track instrumental adventure 3 years in the making with heavy influences of Retro Wave, 80's Synth, Vaporwave, Hip-Hop, Pop, & Video Game Chiptune influence. It was recorded at East West Studio A , and The Studio formerly known as "The Pass". With tracks featuring instrumentalists Josh Gahris & Christian Anderson.

Hunter George is the Executive Director of the Guild Of Music Supervisors since 2014, has also worked under many top composers and executives in Music for media, Including Composer Christopher Lennertz, and Music supervisors John Houlihan, Jonathan McHugh, & Thomas Golubi?. His latest credits include Music Coordination on the series 'Training Day' by Bruckheimer TV for Warner Brothers Television & Segment Producer of the upcoming documentary Cosplay Universe.

He spent his early days as a Producer & DJ for many Hip-Hop acts in Northern Nevada & Northern California. There he toured alongside Murs, Del The Funky Homosapien, Heiroglyphics, Grouch & Eligh, Styles Of Beyond, & Bassnectar. He has competed in 6 beat battles competitions, winning 4 titles along side his Co-Producer Idol Hands as well as placing 2nd. He is graduate of the Los Angeles Recording School and previously an applied music major for piano, for which he has played over 28 years.