Apparently the "Shadow" doesn't know. Hunnypot Live had an less confusing and more rocking night than an Iowa Caucus. Hot Tub Johnnie unanimously was elected to start the party music. The Mayor of the Sunset Strip, Rodney Bingenheimer, joined us in a campaign to tell us about his illustrious entertainment career and cool people stories (spoiler, everybody famous knows Rodney). Caroline probably can't vote but she sings pop songs perfect for budding adult citizens. Garrett Holbrook hit with high polling hard rock music. Batfarm canvased with nocturnal rock notes from the stage. Flipp dropped in for a state of their union before they had to catch a plane and let a little brother on stage for backup and Hot Tub turned in a closing dance set for the ages. Streamed and Master by Ryan Taalbi (Media Liberated), Photos: J. Gray / R. Taalbi
02/03/2020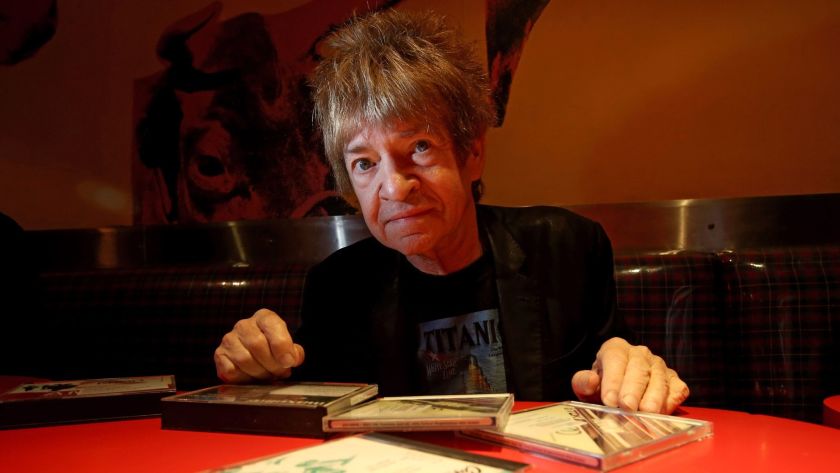 RODNEY BINGENHEIMER (Rodney on the Rock/SiriusXM INTERVIEW/DJ SET)
If you don't know who Rodney Bingenheimer is then you've been missing out on some of the most memorable moments in music history. Mr. Rodney Bingenheimer has been one of the most influential and legendary DJs in Southern California. He created a name for himself when he unintentionally helped pioneer some of the most successful and iconic bands, and it all started back in 1976 when he joined the KROQ. Back in his days with KROQ, Rodney would host "Rodney on the Roq.", Where he would play "new artists", creating a wave on new trending bands such as Blondie, The Ramones, the Sex Pistols, Joan Jett, No Doubt, Nirvana and Coldplay, to name a few. 
Since the start of his career, he has been dubbed as "the prince of pop" and has held that title for over 20 years. He was even the subject of a documentary, titled "The Mayor of the Sunset Strip". His colleague, Jed the Fish quoted Rodney as "Key to the history of Orange County Music" It is an honor to have Mr. Bingenheimer with us, and we will forever treasure this moment in Hunnypot history. Cheers, to the one and only Mr. Rodney Bingenhimer.
---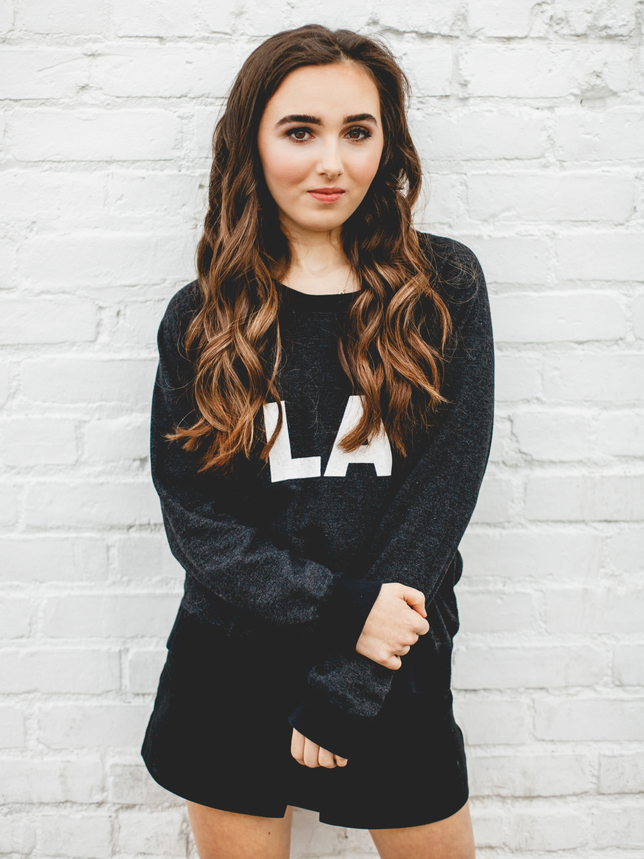 CAROLINE
CAROLINE is a breath of fresh air. Her soaring vocals, relatable songwriting, and inspiring image are what today's teens need.
CAROLINE is a teen pop singer based in Los Angeles with Southern roots in North Carolina. She sends a message of hope and inclusivity with her original music. Listening to CAROLINE or engaging with her
on social media will brighten your day, just like talking to your best friend. She started performing at 3, writing lyrics at 8, and songwriting at 12.
CAROLINE is fascinated by all types of music- from the fast cadences of hip-hop, the emotion of rock-n-roll, the ability of a simple pop song to make you smile, the drama of Broadway show tunes, and the storytelling elements of country music.
CAROLINE hopes to help other young girls struggling like she has and make sure that they know they are not alone. Being a teenager these days is challenging- teenagers are juggling social pressures, demanding respect and a voice, and trying to find and express their authentic selves.
CAROLINE is the voice of this generation.
Website  Facebook  Instagram  YouTube  Soundcloud
---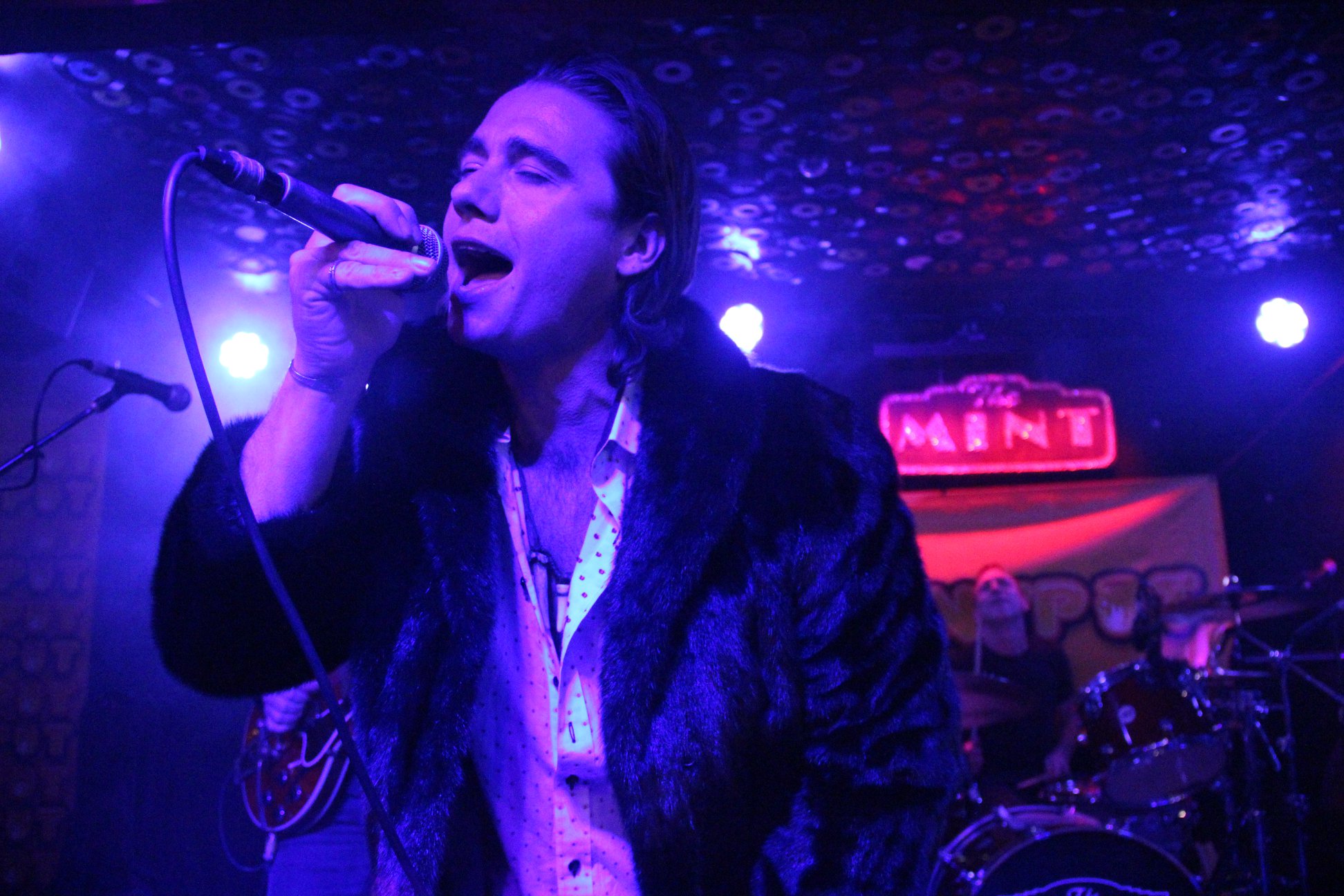 GARRETT HOLBROOK
Garrett Holbrook is a multi-talented vocalist, guitarist, songwriter, and live performer. His love for rock and metal stemmed from growing up in Olympia, Washington on the heels of the Seattle Grunge scene. In his own words: "As a child, I heard Van Halen's [self-titled] debut album and Judas Priest's 'Metal Works' and my life changed forever." He picked up the guitar at eight years old and hasn't looked back. He immersed himself in music; learning and excelling on a variety of instruments, including becoming an accomplished Lap Steel Guitarist. He moved to California to study Rock Vocals and Guitar at the Musician's Institute in Hollywood. Holbrook's vocal styles cover the musical spectrum from Metal to Americana Edge, but his first love is Rock .Following his intensive music studies at MI, he was introduced to Music Producer/Bassist, Fabrizio Grossi (Dave Navarro, Alice Cooper, Supersonic Blues Machine, Steve Vai). This introduction led to a month-long songwriting/recording collaboration with various recording artists including Steve Lukather (Guitarist; Toto) and Kenny Aronoff (Drummer, Lady Gaga, Bruno Mars). Holbrook contributed six new recordings; and the relationship with Grossi spawned yet another exciting career opportunity for this emerging talent.
In 2018, he was invited to join the all-star rock band "Drop the Needle" (DTN) as Lead Vocalist. DTN's line-up includes Producer/Bassist Fabrizio Grossi, Drummer Stephen Perkins (Jane's Addiction); Lead Guitarist Rafael Moreira (Pink, Paul Stanley; American Idol, The Voice); and Keyboardist/MD Alex Alessandroni, Jr. (Christina Aguilera, Pink). Garrett's power vocals and nationwide performances with DTN have placed him on the radar of local music producers, collaborating recording artists, Film/TV music supervisors, commercial jingle producers, and professional session musicians.
Holbrook's performance style is reminiscent of Classic Rock and Nu Metal vocalists such as Steven Tyler and Jonathan Davis; creating a present-day rock sound that attracts fans from all musical genres. Garrett is currently rehearsing his new solo band, and writing/recording a new album.
---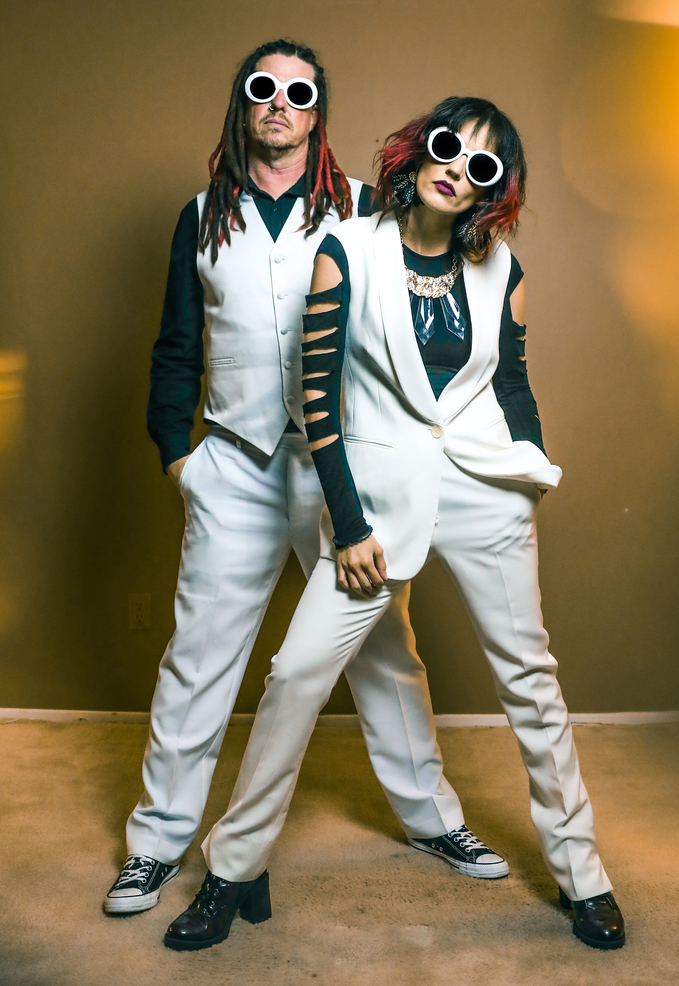 BATFARM
Alexx Calise and Dennis Morehouse were exposed to music from a very young age. They've been feeling the effects ever since.
Comprised of Calise, an introspective lyricist and "harmony machine", and Morehouse, a masterful arranger and sound manipulator, Batfarm is a two-piece alternative rock band whose sound can be best described as "darkedelic". The multi-instrumentalists keep it small not only for efficiency's sake, but also to keep creating the music they want without added personalities.
Though the two were from complete opposite ends of the country, they met in LA through a mutual friend. Realizing immediately that there was chemistry between them, the two began seeing each other. They initially tried to keep their romantic relationship separate, but collaborating on music was inevitable.
A few years into dating, Dennis was asked to write some music for an indie movie. He approached Alexx to help with the song, and they immediately found that they had amazing musical chemistry as well. Shortly after, they started working on music for licensing together. What they found was that they weren't just developing songs; they were developing a sound that could really be something. 
However, a myriad of things began to happen over the course of the next few years, which forced the project to be put on an indefinite hold. Alexx's song "Cry" took off thanks to a placement in a major TV show, forcing her to really concentrate on her solo career, and her brother also passed away suddenly. Dennis started touring heavily and pursuing other musical ventures in the interim as well. The pair inevitably started to grow apart, and decided to end their romantic relationship.
The story does not have a tragic ending however, as the pair decided to reconnect and record some covers just for fun about a year later, after the emotional dust had settled. Realizing that there was something still there musically, they decided to finally take those songs they wrote all those years ago, and perform them live…And so, Batfarm began.
Ultimately, Calise and Morehouse thought they were just chapters in each other's books, but they actually found that they were still part of each other's stories. They were merely playing the wrong characters. Music has always been the constant and the bond for this powerful duo, and you can see their love for each other and their undeniable chemistry on stage and in person. The two even share joint custody of their cat, Mittens, who is often the subject of their promotional posters and videos.
Currently, Batfarm is recording their first EP with longtime friend, Charlie Waymire, who actually gets the band's quirky humor, genre defying sound, perfectionism, and demand for greatness.
Combining Alexx's grunge and blues influences with rich, choral soundscapes and Dennis's love of industrial, funk, and psychedelic music, Batfarm creates a sound that is like everything and nothing at once.
While the music itself is serious, they don't take themselves too seriously, and it is their hope that the darkness of some of their own personal experiences will help others to find their own light.
Website  Facebook  Twitter  Instagram  AppleMusic  Spotify
---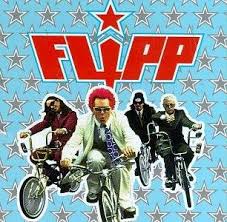 FLIPP
FLIPP is a Minneapolis-based band (1995) which attempted to revive the Glam-rock era of the early 1970's using its combination of tongue-in-cheek social commentary, self-deprecating wit, cartoonish stage costumes and bizarre, non-sensical electronics.
Band Members, past and present. Brynn Arens, Cherry Forever, Kilo Bale, Chia Karaoke & Spry Eidem.