Our industry guest host, Robert Messinger, had to reschedule for a later date.

Hot Tub Johnnie stepped up with party tunes to step up and down to.

St. Bodhi (from Hunnypot intern to superstar) sang, rapped and rocked therapy wrapped in hooks.

Mad Circuit also has the "mad notes from god herself". LG Team Genius and Sereda partied, popped, and locked us in with music and moves.

Hot Tub kept the after party lively with the big beats.  8/9/2021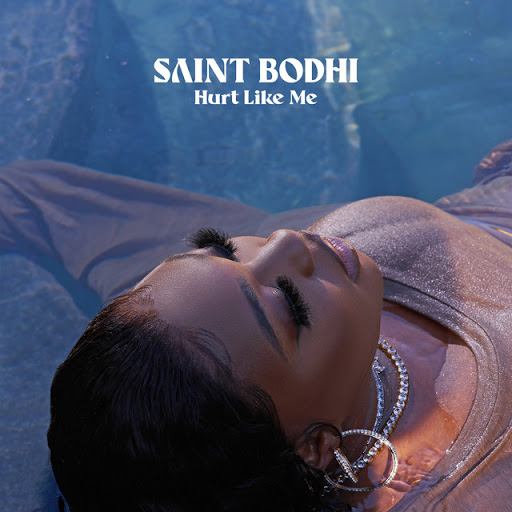 SAINT BODHI
Saint Bodhi's music is eclectic and bold because it had to be. The Los Angeles singer and songwriter dives deliriously between expansive sounds and styles?—aquatic R&B, dreamy rap, and avant funk, among other genres?—as a way of conveying the complexity of her history and emotions. She looks to both past and present with unflinching honesty on her acclaimed 2020 debut Mad World, which digs through the traumatic memories of a tough childhood and toasts the hard-won success of her recent years. On 2021's vibrant Antisocial, she continues to enjoy the blessings of her rise, preserving a peace that took decades to attain by both turning up and looking inward, making kaleidoscopic songs that feel deeply meditative and quietly anthemic.
After growing up in South Central L.A., Bodhi parlayed her early love for an eclectic mix of powerful songwriters—Nina Simone, Nirvana, Billie Holiday, The Beatles, Eminem, Stevie Wonder—into a burgeoning songwriting career. Her talent and tenacity carried her into writing rooms with the likes of Cortez Bryant and Teddy Riley. Her hustle paid off when she landed a publishing deal, and quickly became an in-demand writer, collaborating with top-tier artists like A$AP Rocky, Jaden Smith, and Kevin Gates. She even earned a 2021 Grammy nomination for her work on Lecrae's "Sunday Morning" duet with Kirk Franklin. But when she started recording colorful demos of her own, it became clear that her artistry went beyond serving others' visions.
Since signing with Def Jam, Bodhi's moved from behind-the-scenes to fully fledged star. Mad World was bolstered by poignant single "FlowerChild," which displayed Bodhi's soulful vocals and offered glimpses of her upbringing: "Feet hit the pavement, sirens are blarin' / Crackheads'll get ya what ya need, how much you payin'?" The song received praise from Revolt, Teen Vogue, and FADER, which highlighted its "cutting lyricism." You could also hear sharp writing on tracks like "Pray," where Bodhi delivered stern warnings to anyone who might "test her love."

WEBSITE  INSTAGRAM  FACEBOOK  TWITTER  SPOTIFY
---

MAD CIRCUIT
MAD CIRCUIT is the creative brainchild of acclaimed Norweigan producer Joachim "JR" Rygg and has seen many forms, iterations, and collaborations, culminating in an eclectic catalog of dancefloor-ready hip-hop. When acclaimed rapper LG (whose voice and lyrics have been heard across national placements for the likes of Hulu, Netflix, Disney+, and more) and billboard-charting vocalist Sereda (Twitch's biggest performing artist) joined the group, MAD CIRCUIT became a one-stop-shop for all your listening needs.
When their "My Fit" single went viral on TikTok and got a prominent sync in Mindy Kaling's hit Netflix show Never Have I Ever, the trio shot up viral streaming charts and have quickly become a sensation. With a social reach of over 500K and a staggering 16 Billion views of content featuring their music on TikTok, MAD CIRCUIT is bound to join the ranks of trailblazers like Doja Cat, Aurora and more in this wave of viral sensations.