The first in person audience for 2022, Hunnypot #456, did not disappoint. Erez Safar (Bancs Media) joined us as a co-host and returned to the stage with his eclectic collective, h2the. There were musical bowls, tap dances, familiar and fresh tunes, typewriters and more. MO debuted at Hunnypot with his first live performance of his first of many hip hop pop unreleased tracks. LATECH mashed multiple genres for an upbeat, super danceable, organic flowing set.
A packed house of birthday celebrations (Mikelyn turns 22!), music fans and party people made it one for the books.
Check out the rebroadcast.
Photos: J. Gray/L Boogie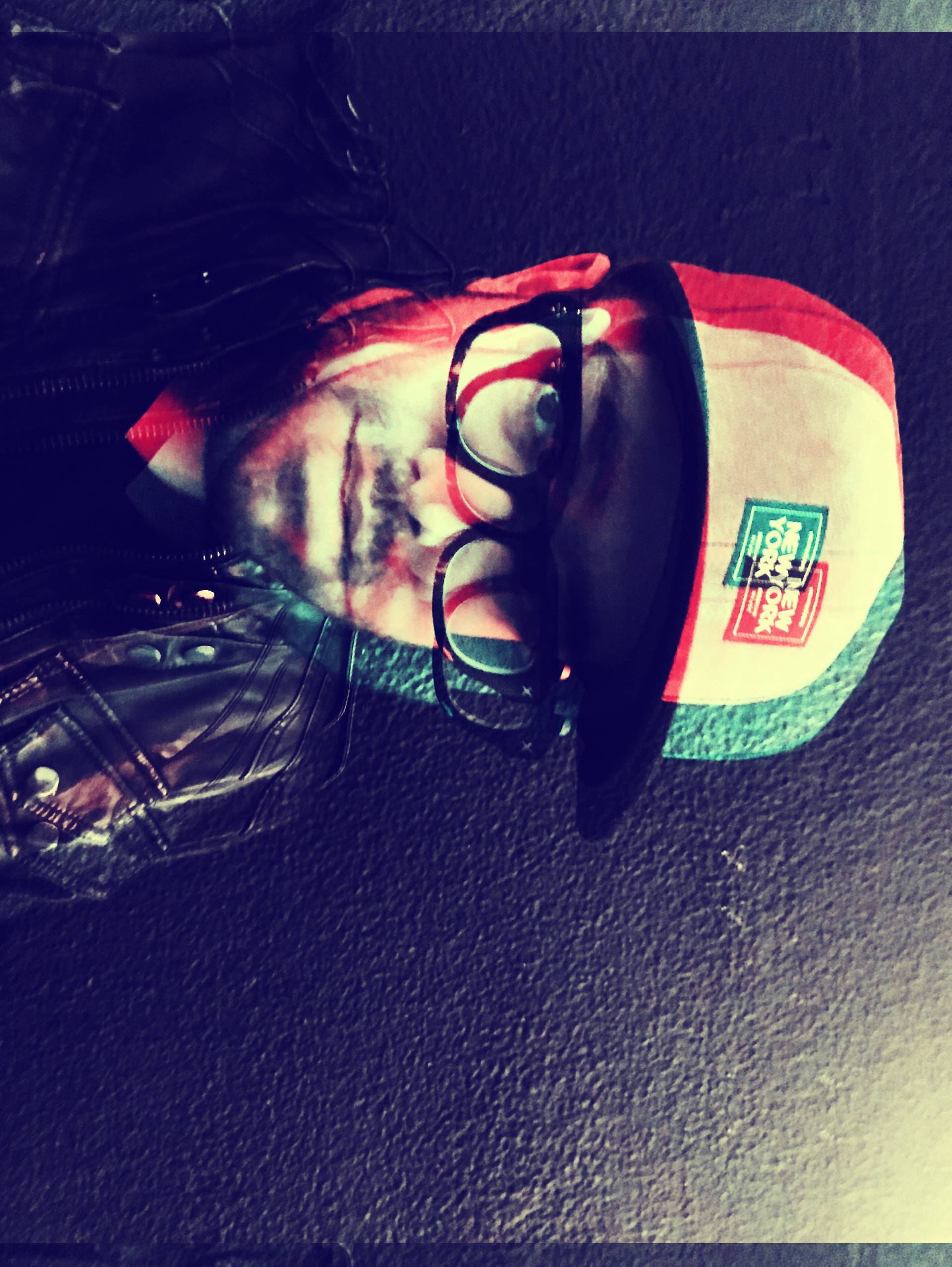 EREZ SAFAR, BANCS MEDIA
Bancs Media Founder and CEO, Erez Safar a.k.a. Diwon (pronounced dee-wan) is an LA-based creative machine producing video, music and art that pops in a world where popular styles have been left in a state of static. Safar has been featured in countless publications and TV programs including the New York Times, BBC and CBS. His businesses have been item--team-memberd in The Wall Street Journal, Bloomberg Business Week, Time Magazine, and on NBC. Safar is the producer of the extremely successful annual Sephardic Music Festival, devoted to producing and developing dynamic multicultural artists and interactive media, in New York City and Los Angeles and the co-founder of Gallery 38 a creative art space and art gallery in Los Angeles which he curates with Badir McCleary of ArtAboveReality.
As a producer, Safar has been dubbed a "buzzmaking beatsmith" by The DJ Booth, URB noted that "Diwon is something else...in a profound kind of way". Safar is "producer as auteur as every track takes you through the emotional space of the artist, like Kanye or Godard." 
Website  Twitter  Instagram  Facebook

---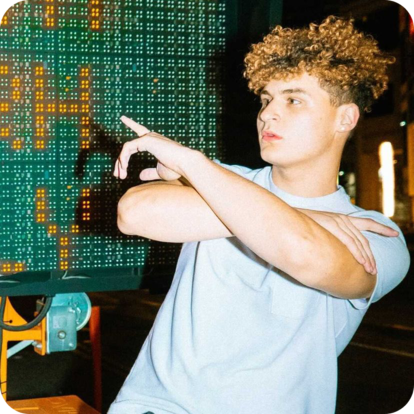 MO
When Mo was 17 years old, his father was incarcerated, forcing a new but conflict-ridden outlook on life. Pushing through the obstacles, Mo found music to be his truest form of self-expression. His ability to relate his emotions into song began far before his need for it. At the age of 12, he had already begun learning the guitar and using songwriting as a therapeutic outlet.
After leaving Orthodox Judaism and navigating an uncertain reality, Mo's talents led him to the musical prodigy, Benzo Lombardo, and Eugene Sky Compton, a talented visual artist, and creative director. Over a two-year period, the three cultivated Mo's sound and image, bringing a rebellious new perspective to the music industry. "Over that time we worked a lot, but having the support of those two kept me grounded and focused on my goals," the young artist said reflecting on the formative period. "I had music and friends. That was all I needed." Mo's songs focus on his struggles within himself and his relationship with love, loss, and loneliness. Soon to be releasing his debut single "High," Mo's journey is just beginning and he's excited to bring you along for the ride. @mightbemoses
---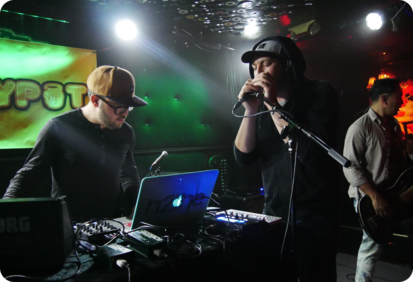 h2the 
h2the is an LA based producer and artist who merges 80s synths and layered beats, brought to life through dynamic visuals and sound. The h2the live band brings the songs to life with some of h2the's favorite musicians, including Buwi (bass), Tal Vaknine (harp), Calireiki (reiki bowl), Sounten (op1 & vox) and generally a few guest vocalists.
"Brilliantly blending 80's synths with an new cutting edge sampling style, rising hip hop/experimental producer h2the released his debut single titled "Taste Of The", a teaser/cut-up off his new beat tape exclusively available on cassette!" – UGHH URB Magazine wrote that "[h2the] is something else…in a profound kind of way," calling his sound titillating and "juicy for the ears," while The Village Voice described his productions as "adventurous and banging."
2DOPEBOYZ and Vibe Magazine's allhiphop.com have also noted h2the's rap flips of 80?s inspired sonics. It's the producer as auteur as every track takes you through the emotional space of the artist, like Kanye or Godard.
Website  Twitter  Instagram  Soundcloud  Facebook  Spotify 
---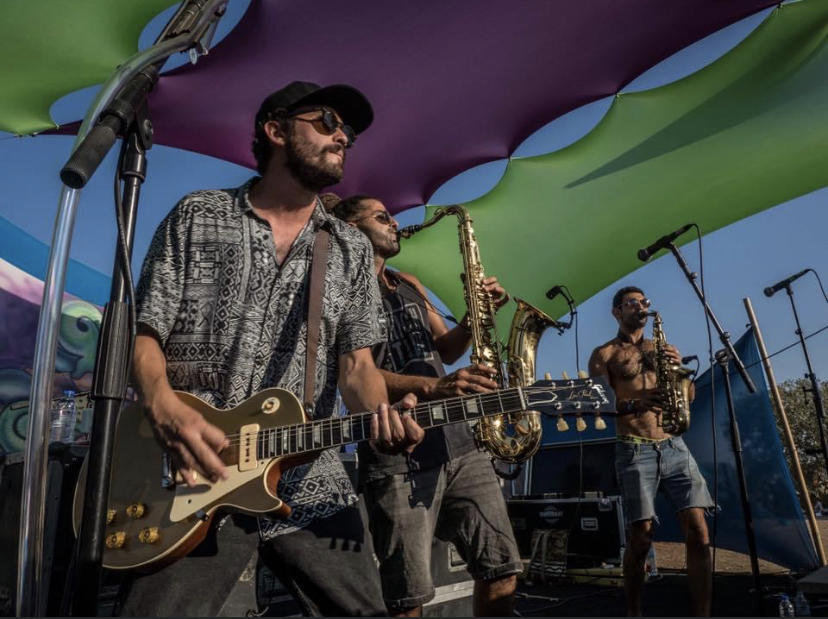 LATECH
Oded Kiakow, a psy-trance producer and Adi Ben Yehuda, a jazz saxophonist bringing you a new age, funky electronic mashup of both old and new worlds.
Based in Los Angeles, California, Latech created a new pioneer sound by combining smooth brass section, funky guitar licks and explosive electronic production.
This collaboration brings a new vibrant act which takes the listener to a trip between live music and psychedelic sounds.