Hunnypot Live #457 was a very successful convoy of music and entertainment.
Hot Tub Johnnie hit the gas early with top hits and whips.
TWO guest hosts, Kristin Engineer & Adam Ehrlich, protested mediocrity with their origin stories and new endeavors in music.
Sophie Gold trucked in a Fort Knox sized pop performance.
Honest Family Outlaws returned to our stage hauling hip, hopped, country jams.

We got the 10-4 from Nadia Vaeh's 4 on the floor rock/pop heavy load.

Hot Tub navigated the rest of Hunnypot highway with hits to keep on trucking to.



Photos/Recap: J. Gray    Audio mastering: James Coffman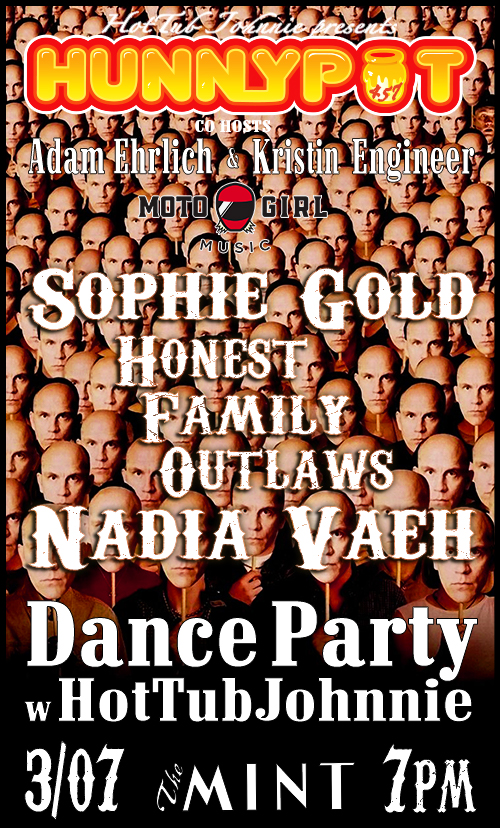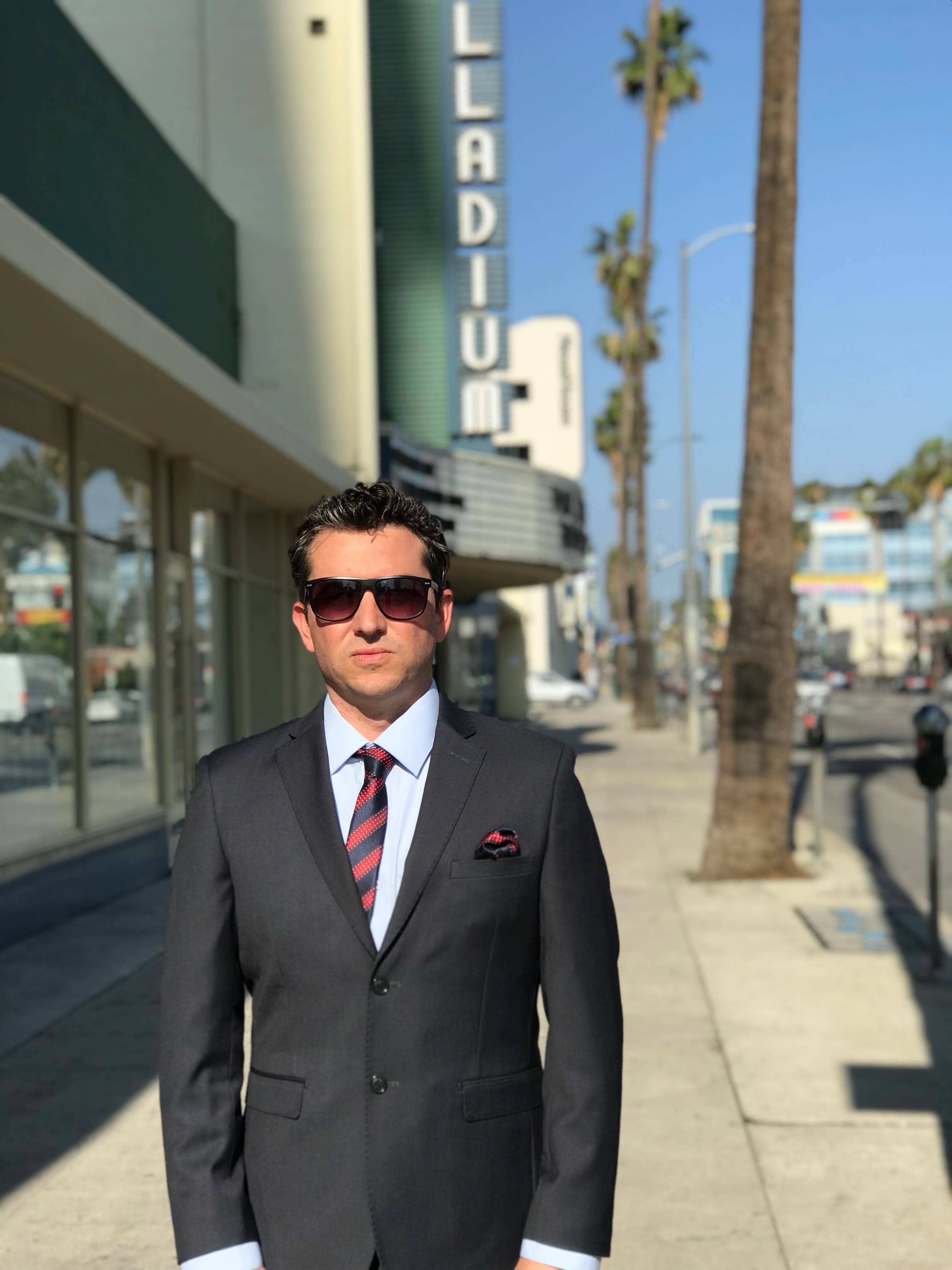 ADAM EHRLICH (MUSIC DEPT. PARAMOUNT PICTURES)
Adam Ehrlich is a music industry veteran who has been in the music department at Paramount Pictures for the last 15 years. After graduating Berklee College of Music, he played with various acts as a live performer in all genres all over. He has worked at record labels, radio stations, studios, and publishers. He has been composing and producing music for over 20 years and has been a composer/producer with networks including HBO, MTV, Nickelodeon and many others. He developed a children's app called Sing N' Send that taught children how to sing and record and share that went to #1 worldwide in multiple territories and had millions of downloads.
Now Adam enjoys his family band Honest Family Outlaws that is taking over the world by storm. 
---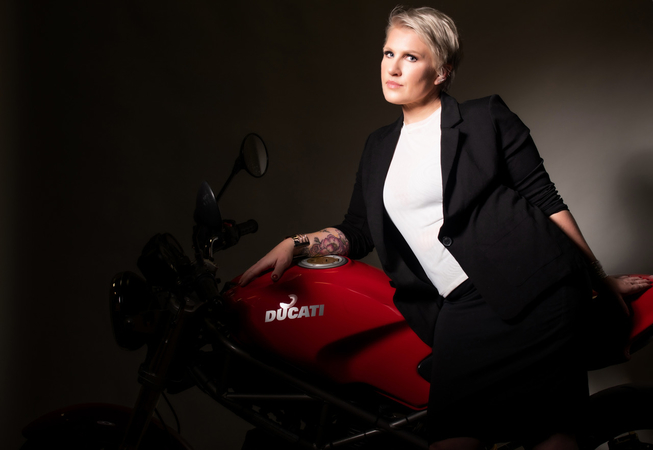 KRISTIN ENGINEER (MOTOGIRL MUSIC)
MotoGirl's boots on the ground: a deep knowledge of music, road-tested production skills and writing chops for miles. What pumps pistons of MotoGirl's heart: producing driving pop that puts the wheels under brands … and lighting up the road ahead for up-and-coming artists.
MotoGirl Music LLC is a creative collaborative, producing kinetic original music for brand advertising, TV and film, trailers and promos. It is also a non-exclusive music licensing representative for artists and an artist management company. Kristin Engineer/MotoGirl (owner and founder of MotoGirl Music LLC) is a top liner, songwriter, project manager, and top track executive producer based in Los Angeles, CA who specializes in dance pop, indie pop, and electro pop genres. A lifelong musician, Kristin's ride has taken her from orchestral work and classical training, to performing as lead singer and songwriter in three bands (including a stint as a chanteuse named Velvet), to the launch of MotoGirl Music. Motogirl collaborates with creators in the music industry who identify as women, non-binary, LGBTQIA+, and BIPOC. The vision: build a talent foundry and drive transformative change in the industry, where these groups are historically underrepresented.
MotoGirl LLC is in motion and launching new music, projects, and artists in 2022. The sign on the company garage is turned to Open…. for collaboration and custom work for your project or brand.
WEBSITE  INSTAGRAM  FACEBOOK  TWITTER
---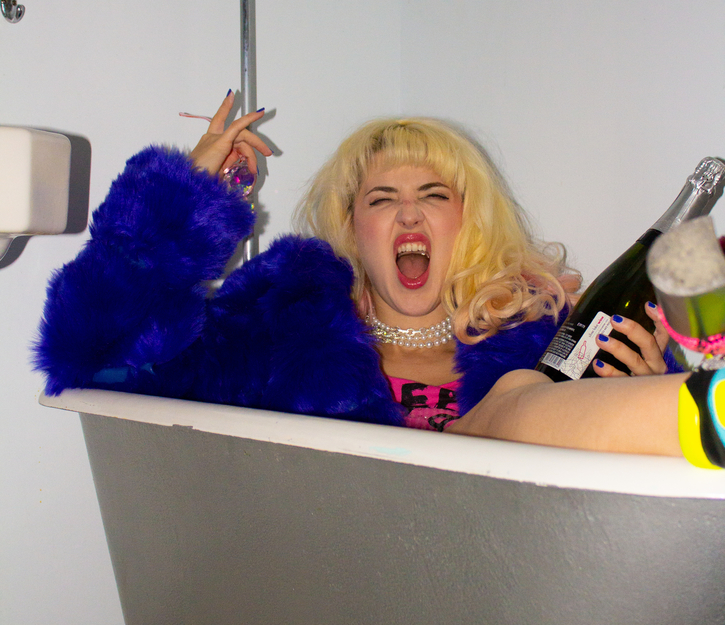 Sophie Gold
Sophie Gold is the bad-ass brainchild of MotoGirl Music and Ava King. Sophie combines a boisterous attitude with a side of dark pop and leaves the niceties at home where they belong. Proud to be among MotoGirl's projects, in the short few months that she has materialized, Sophie is already featured on some of Netflix's hottest shows. Previously, She had her music featured in Red Bull Commercials and the Ellen Degeneres Show. Recently, with MotoGirl Music, she placed in Twenty Something's Austin in two episodes featuring her vocals and Ava King's amazing track.
Sophie Gold is the child of a Gucci bag and a London pub, she makes music that children are not welcome to listen to, and spends her spare time staring out of the window moodily onlooking the Hollywood sign. She's unhappy, but has her life figured out. Check out her new singles Something From Nothing, Stellarlike, and No Paradise produced by MotoGirl Music and engineered by Ava King. Sophie guarantees you'll find her music to be just what you were missing.
---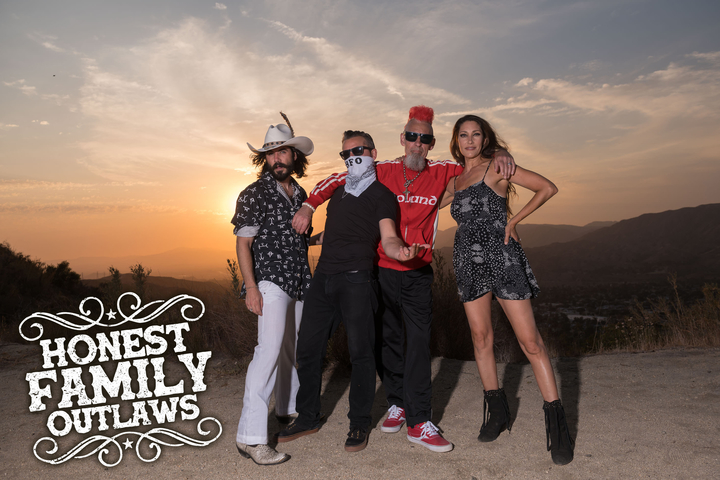 HONEST FAMILY OUTLAWS
Formed in the Spring of 2021, Honest Family Outlaws is a trap country family band from Tujunga, California. Veterans of the stage, studio and music business, each member brings their own unique personality and skill set to the table forming a super-group with great crossover multi genre potential.
HFO's debut 5 song EP and video were recorded, mixed and mastered over a 2 month period in the foothills of Tujunga in May and June of 2021, and released on August 17th, 2021 in a grass roots marketing campaign achieving high acclaim and charting at #9 on the iTunes country chart.
HFO is currently back in the studio recording new material, and rehearsing their live show in preparation for world domination with the assistance of Motogirl Music.
WEBSITE  FACEBOOK  INSTAGRAM  SPOTIFY
---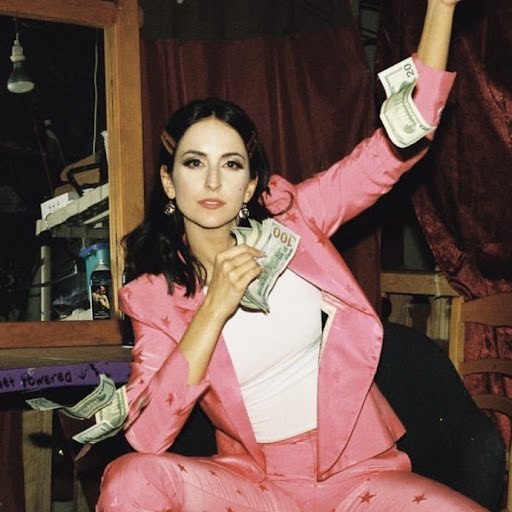 Nadia Vaeh
Atlanta native and IMA "Vox Pop" winner, Nadia Vaeh, found her way into artistry through modeling and an unexpected stint with a local Atlanta circus. She started singing in their productions, but began writing her own poetry and music at a young age. Her mother was a poet who passed on her love of words, which later fueled Nadia's talent as a lyricist. Nadia's life took an unexpected turn at the age of 17 when she lost her mother to suicide. After this tragic loss, she strayed from songwriting and singing for years and went down a path of self-destruction to ignore her pain. When she decided to begin again with artistry, she struggled deeply to deal with her heartbreak. "I made a lot of missteps when I first began my career; had to learn a lot of things the hard way and spent time reflecting to get to a place where I could create hope from the pain that life can bring via my music." 
With her endless resilience, Nadia has grown into a deeply connected and engaging performer. Her music has been played on U.S. and international radio and has been praised by Wonderland Magazine, Pop Wrapped, Music Connection Magazine, Dark Beauty Magazine, AudioFemme, The Atlanta Journal-Constitution and more. 
Vaeh loves to pull inspiration for her music through many genres and sounds from all over the world and has been heavily influenced by island sounds from her time spent in the Netherland Antilles island, Curaçao. She also draws from the roots of her father's homeland of Lebanon and has an affinity for middle eastern music. The conscious-pop singer also makes it a point to give back whenever she can. Through her music, she has donated proceeds to a number of nonprofits including the Human Rights Campaign, The Trevor Project, among many others.
Having written in several genres, Nadia's fascination lies with pop because as she puts it, "I love the vast playground that is pop music and how it can transcend and connect people through all cultures. It's a powerful healer. So many pop songs have helped me feel seen and understood!"
Nadia Vaeh is managed by Kristin Engineer of MotoGirl Music and will be sharing some of her classics as well as a sneak peek from her upcoming debut album, "My Face Hurts" which drops in July 2022.