Hunnypot Live #460, a Pagan spring holiday.
Special/Sexy/Sleazy performed live music with Easter eggs of musical influences.

ibeshocker sprung into hip hop action (with guest vocals by Lauren and A-G Lexi's)  
Kevvie3TM may have died in a motorcycle crash and resurrected himself a few days later to perform solid hip hop and rap for the masses. DEDUXION dropped tracks and hyped the traveled all the way from Modesto fans. 
+ AFTERPARTY w. HOT TUB JOHNNIE
Photos & recap - Jeffrey Gray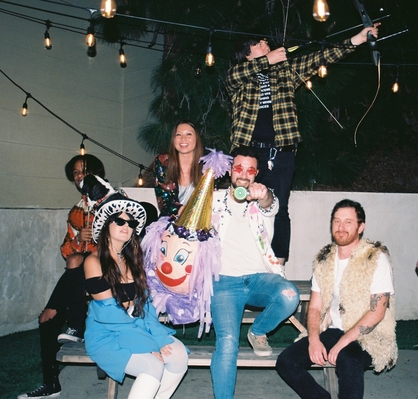 SPECIAL/SEXY/SLEAZY
We are special/sexy/sleazy, we live in Los Angeles, and we make loud, aggressive, feedback-drenched indie rock. Influenced by the heartfelt shrieks and squeals of bands like Modest Mouse and Pavement, the energetic guitar-powered pop of bands like Everclear and Third Eye Blind, the dense compositions and non-stop energy of bands like Bomb the Music Industry and Prince Daddy, and the guitar wizardry and showmanship of classic rock and hair metal, special/sexy/sleazy blend joy with sadness, introspection with exuberance, and invite you to have as much fun as you can stomach.
Led by singer/songwriter/guitarist Jake Medeiros, special/sexy/sleazy also includes Brie Goldsobel (vocals/keys), Brandon Ferguson (guitar/keys), Summer Wetmore (bass), Katie Wong (keys), and Joey D'Alfonso (drums). We just finished our debut self-titled record, special/sexy/sleazy. The record was produced by Ryan Pollie (Los Angeles Police Department, Ryan Pollie, Teddy Grossman), mixed by Chris Baglivo (Spirit of the Beehive, Mannequin Pussy, Hop Along), and mastered by Mark Chalecki (Tokyo Police Club, Islands, Joyce Manor). The album has not been released yet, but will be soon
---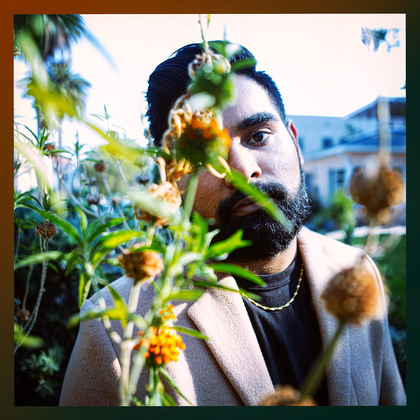 IBESHOCKER
Nevin Shoker, better by his stage name ibeshocker, is an Indian-American rising hip-hop artist, audio engineer, and songwriter originating from Modesto, California. Now based in West Hollywood, ibeshocker gives a refreshing taste and sound to hip-hop through his story-telling lyricism. Shocker's journey through music began with his mother and the inspiration he drew from watching her sing. As he grew older, he found a hobby in writing poems which later developed into head-turning lyrics. Inspired by nostalgia and romance, ibeshocker delivers music that will transfix and transport listeners to different time periods in their lives, allowing them to reflect on their past, present, and future relationships. 
---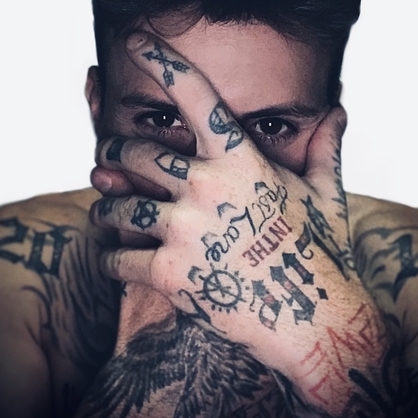 KEVVIE3TM
Kevvie3TM is a recording artist/ song writer from Northern California, currently based out of West Hollywood. Since deciding to come out to Los Angeles he has started working on his debut album "S.P.L.I.T." which will be announced in early 2022. He works with a independent musical collective of artists, producers, and engineers called "Open Studios". This has led to more networking opportunities, meeting and collaborating with other creatives such as videographers, photographers etc.
In the course of 2021 Kevvie3TM has landed a song featured with rapper ibeshocker titled "Melrose Blues" in a full-length feature film Pride Jewel. He has recently been covered in the Voyager magazine here in LA and has his lyrics cited in Rap Genius. His main single out now is titled "Memories". Memories has been play-listed on various Spotify lists and accumulated 30k views on YouTube. Kevvie3TM stated "Memories opened the door to many opportunities and has been a large reason I'm privileged to perform for places such as the HUNNYPOT LIVE at The Mint. I am focusing on performing and going on tour soon". You can find him on any platform under the handle Kevvie3TM 
Soundcloud  Facebook  Twitter  Instagram  Spotify