Hunnypot Live #461, the May flowers of podcasts.

Moons of Mercury had us orbiting their haunting melodies.

Doc Samson may or may not be retiring after his live performance.

BATFARM blasted back with hard popera music.

L-Boogie birthday bashed us with his hip hop creations.

Listen to the Podcast Audio here:

Recap/Photos: J. Gray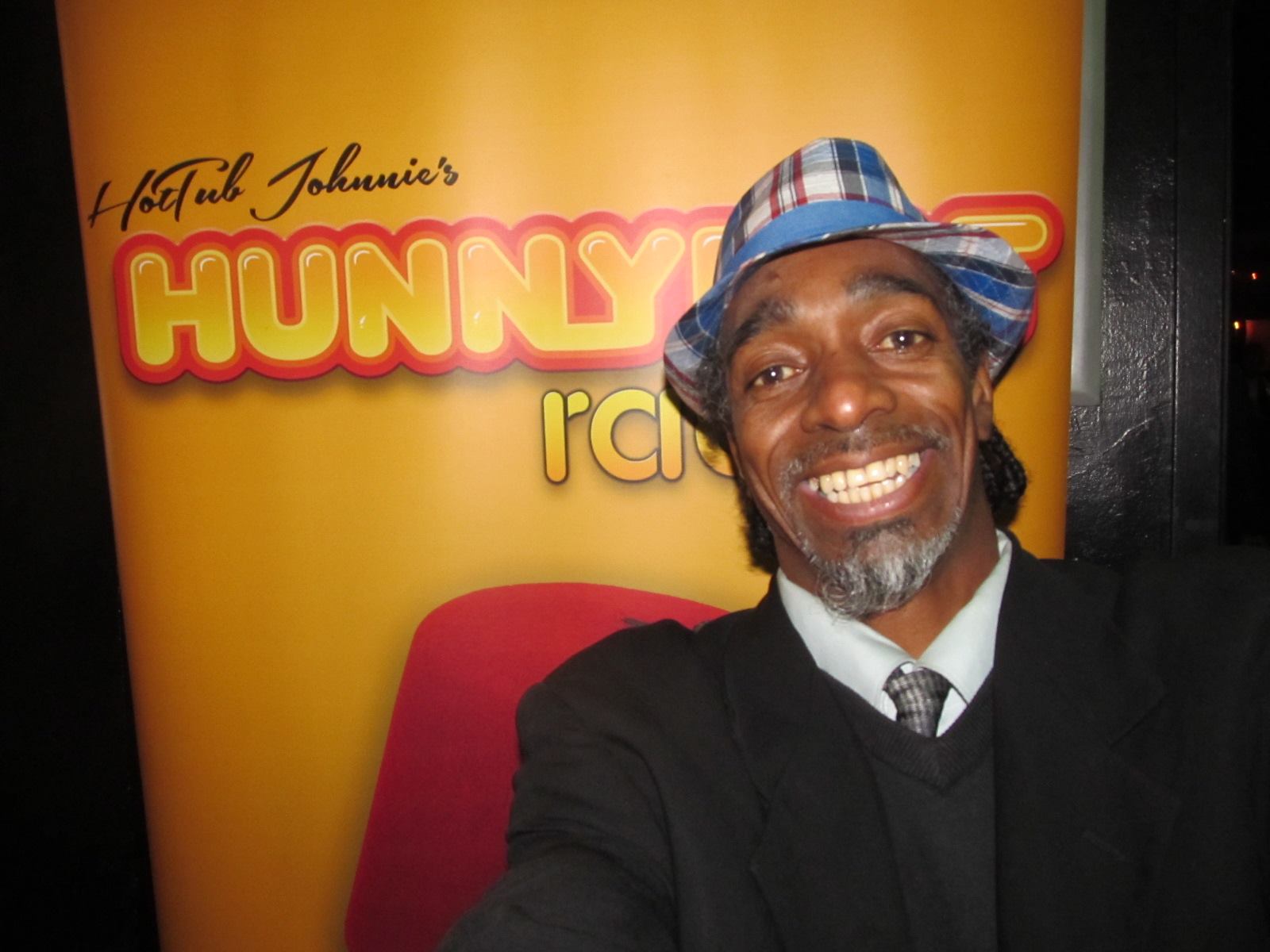 L-BOOGIE BIRTHDAY BASH
Long time Hot Tubber Larken Phillips aka L-Boogie will celebrate his birthday with a special Live performance.
Ancient Sumerian texts tell of a man with boogie so pimpaliciously slick, that the world could not withstand the weight of his almighty funkification. He was born in a maelstrom of smoke and fire, schooled by the legends of Shaolin, and set upon this world to seek that mighty groove, tweak it till it's smooth, straight up freak and bust a move.
This legend of boogie was deemed too powerful by the elder gods of groove, and so it was decided to seal his spirit away. For thousands of years the spirit of this titan of twerk lay dormant only to be awoken for a single night each year, for if his boogie lasted any longer the cosmos could be torn apart by his vociferous vibrations.
Lo and behold: the great L-Boogie hath arisen from his slumber! Payeth him tribute with dope-ass dance moves & belligerent bong rips, lest ye soul be cast into darkness until he riseth once more.
---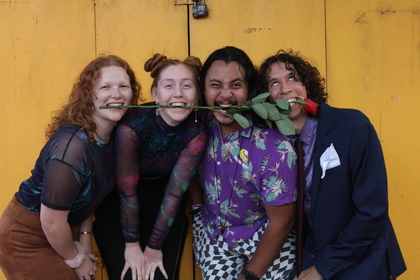 MOONS OF MERCURY
We are Moons of Mercury. Composed of 4 uniquely talented musicians, 2 Los Angeles natives and 2 Los Angeles transplants. For live performances, Michael plays lead guitar, Ian plays bass, Makenzie plays rhythm guitar, and Jessi plays keyboard. However, each of us are multi-instrumentalists and play everything when writing music in the studio.
Together, we create a unique soundscape with influences of Jazz, RnB, Electronica, and Indie Rock. Founded at the end of 2021, Moons of Mercury is a new band.
---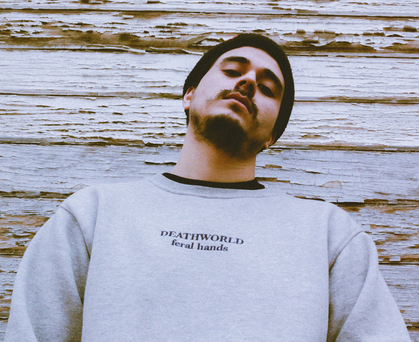 DOC SAMSON
Johnathan Ruiz, better known as Doc Samson, is an American rapper, multi- instrumentalist, and record producer from Bakersfield, California.
Samson's music is primarily rooted in alternative rap and hip-hop with albums like Prelude: The Tale of Doc Samson (2015), Son of Sam (2018), Samuel L. (2019) and DEATHDOG (2019).
Doc's style of production has progressed immensely from dark and grimy to more of an inspirational based genre originating from sounds of the past. His new record, DEATHDOG II, via Blossöm Records marvelously showcases his take on the many memorable eras before him. "Heads will roll" he says. 
---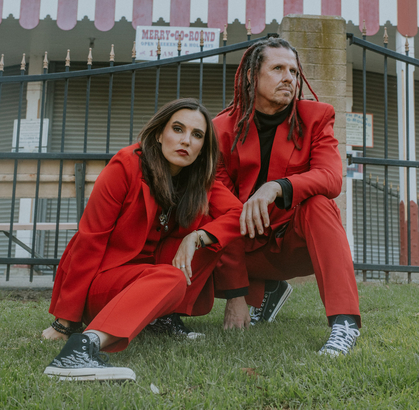 BATFARM
Comprised of Alexx Calise, an introspective lyricist and "harmony machine", and Morehouse, a masterful arranger and sound manipulator, Batfarm is a two-piece alternative rock band whose sound can be best described as "darkedelic". The multi-instrumentalists keep it small not only for efficiency's sake, but also to keep creating the music they want without added personalities. Combining Alexx's grunge and blues influences with rich, choral soundscapes and Dennis's love of industrial, funk, and psychedelic music, Batfarm creates a sound that is like everything and nothing at once.

While the music itself is serious, they don't take themselves too seriously, and it is their hope that the darkness of some of their own personal experiences will help others to find their own light.