Yo, that was a JAM packed Hunnypot Live.
Guest host Attique Iqbal bridged being a songwriter with working with songwriters in sports television.
Lisa Danaë made her live debut in Los Angels with dark, wry, pop pics.
The Schmoke Assembly were organized jam band chaos
Dagnasterpus returned with that crazy funk, blues, jazz, pop, swing, thing and some hot guest musicians.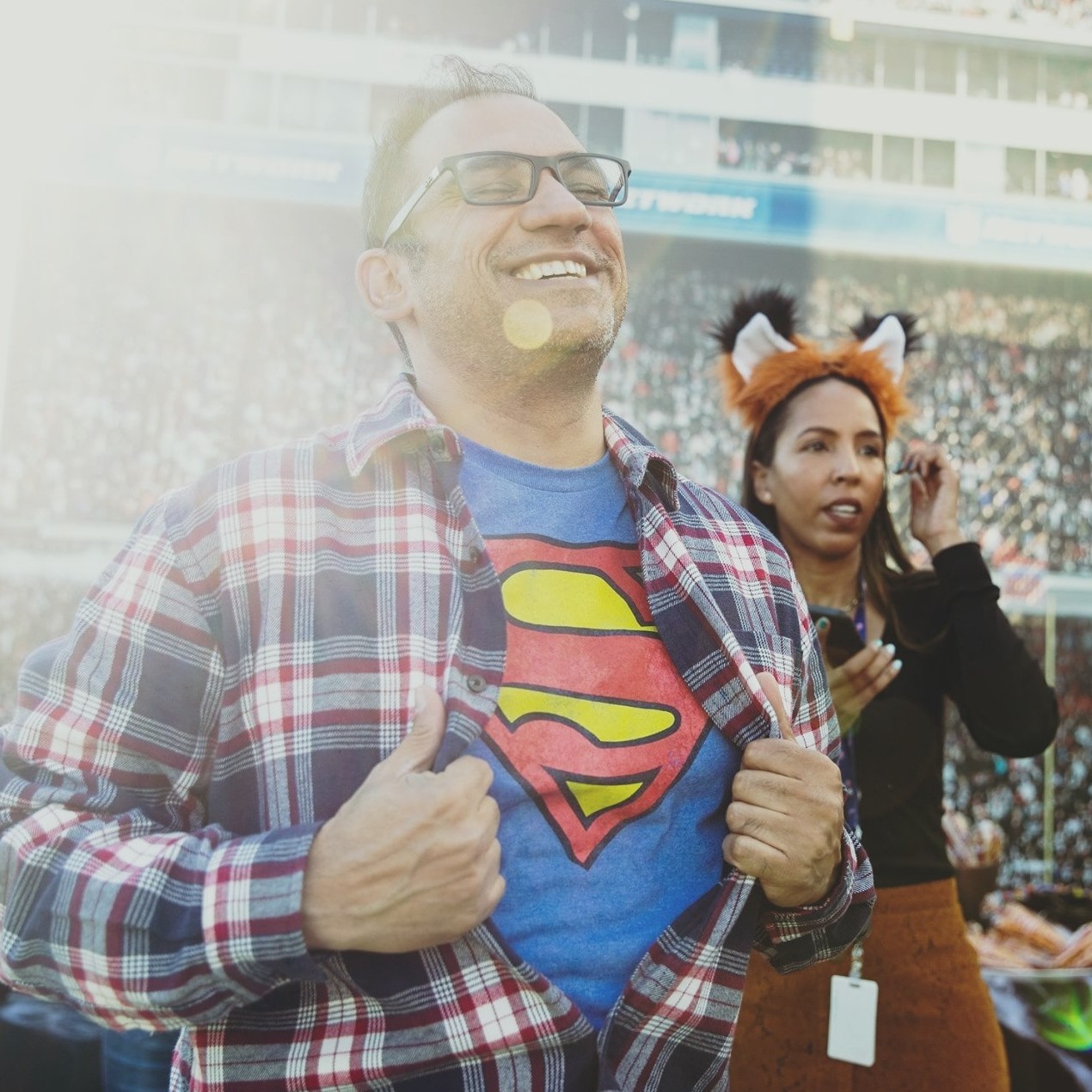 (NFL MEDIA | NFL NETWORK MUSIC COORDINATOR, CO-HOST/DJ SET)
Attique Iqbal grew up in California's Central Valley (Fresno/Reedley) and has had an equal passion for sports and music as far back as he can remember. He got his first taste of the sports broadcast and entertainment realm in 2002 as a runner for CBS Sports and FOX Sports. This is a passion which he's maintained to this day, as Attique continues to work for CBS and FOX regularly as a game day statistician and in production support.
In 2006, Attique began what would evolve into a long career with NFL Media. He got his toes wet first as a production assistant, then took on roles as a graphics coordinator and highlight producer, also working on features, season previews, and show opens. In 2012, NFL Network created the 'Music Coordinator' role and Los Angeles music department for Attique to take on and further develop. In this post, Attique has overseen music reporting for nearly all NFL Media Platforms, curating and selecting music for various NFL Media shows and content and developing strong, long-lasting relationships with labels, artists and publishers. 
Recently, Attique has also emerged on the scene as a songwriter. He released his first Songwriter/Artist Project titled 'The Attique Iqbal Project' on November 1, 2021, with the single "North Star", which was followed by the release of "Next Life" on January 9, 2022 and his most recently release "One Night" came out on April 11, 2022.
Some of Attique' s most memorable career highlights are working several Super Bowls, Final Fours, and meeting his childhood hero, Muhammad Ali, and finding his "North Star".
FACEBOOK  INSTAGRAM  TWITTER  SPOTIFY
---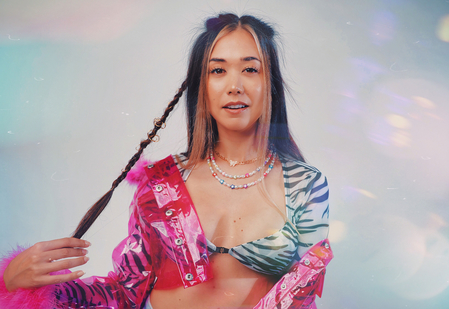 LISA DANAË
Hailing from California, Filipino-American artist Lisa Danaë has long been a powerhouse vocalist in the music industry. Lisa's journey began as a young girl when she found solace in pop industry powerhouses Christina Aguilera, Britney Spears and Justin Timberlake. As she grew as an artist, Lisa's goal became to spread her story of growth and empowerment through the same powerful pop hooks and unfeigned, timeless lyrics that she grew up listening to. Her ability to pay tribute to the late 90's/Y2K pop movement while still honoring her musical tenor in R&B birthed her transition and curation of "dark pop" where she takes deep sound to balance and challenge the uplifting lyricism and vocal tenor to create and addictive genre blend.
Between 2020 and 2021, Danaë had her most productive years of releasing music yet. With songs like "STARLET", "Weigh Me Down", "Press Reset" ft with producer Alex Bochel, "STARLET Audiocrisp Remix", and "Focus On Me", she began to truly embark on the journey of embodying and perfecting her songwriting capabilities. As Lisa released her music throughout the pandemic, she garnered the attention of publications such as Voyage LA, Shoutout LA, Rolling Stone India and more.

But perhaps her biggest achievement of 2021 was her single "Weigh Me Down" being nominated for Song Of The Year at the Wavy Awards, an award show focused on honoring minority talent within music. Lisa's goal of creating a space for young minorities in music who relate to her story has been central to the progression of her career, and being honored by her peers in the space gave her a new outlook and many more opportunities for the future to continue the incredible storytelling she has been able to curate for her music.
Website  Facebook  Twitter  Instagram  Spotify 
---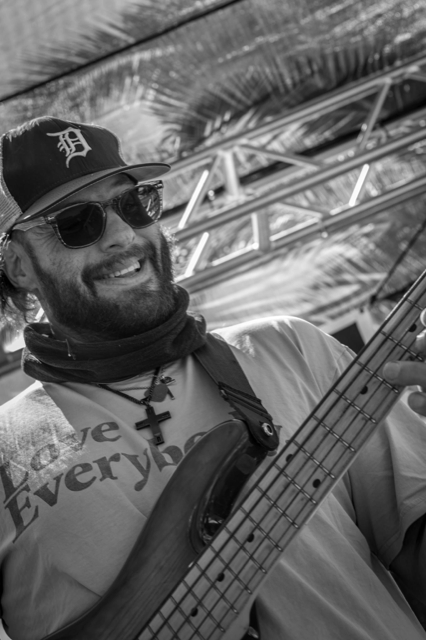 THE SCHMOKE ASSEMBLY
The Schmoke Assembly
(members of Grampas Grass, The Alligators, Sol Soiree, and the Dead Valley Band). 
The Schmoke Assembly: Schmoke (Bass, vox), Kaylor (drums, vox), Davis (guitar, vox), Hopkins (sax), Bach (keys), plus special guests….
Live debut!
---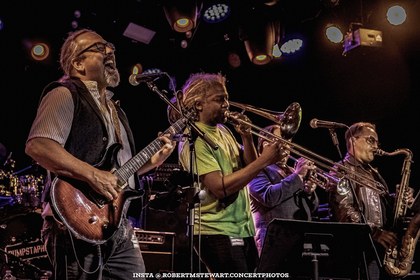 DAGNASTERPUS
DAGNASTERPUS is a jammin' groove powerhouse that fell out of the mind of road warrior/composer, Tree Adams, former frontman of the New York City jam band, THE HATTERS. Tree is known for his award-winning work scoring film and tv projects such as The 100, Californication, Belushi, Legends, and NCIS: New Orleans, as well as producing songs for Grammy Award-winning artists like New Orleans legend, Cyril Neville, blues musician Taj Mahal and rapper YG.
DAGNASTERPUS features nimble horns, grimy beats and gritty vocals. Tree's lyrics are imaginative and evocative with a hint of voodoo imagery welcoming listeners into an immersive and, at times, cinematic world of merriment and mirth. The DAGNASTERPUS is a benevolent mythical creature: part Poseidon, part Octopus and part Buddha. The band's self-titled debut album DAGNASTERPUS was released by Six Degrees Records on June 25, 2021.
DAGNASTERPUS is based primarily in Los Angeles and New Orleans.