Hunnypot Live #464, an ambitious night of over a dozen live performances. We did it! 
KEYON DA HUSTLER
CAMPAC 
SHAM BLAK 
XHAANIA 
KEKE NOVA 
DUECE FLAME
KARIMA JAY
CAMPAIGNE 
LASANI RENEE 
ANDRE WRITER 
DAYNA MADISON
SPADE SMOOVE
CASHMIERE 
ISAAC BROWN
#WhereMusicLoversGoToPlay 6/13/2022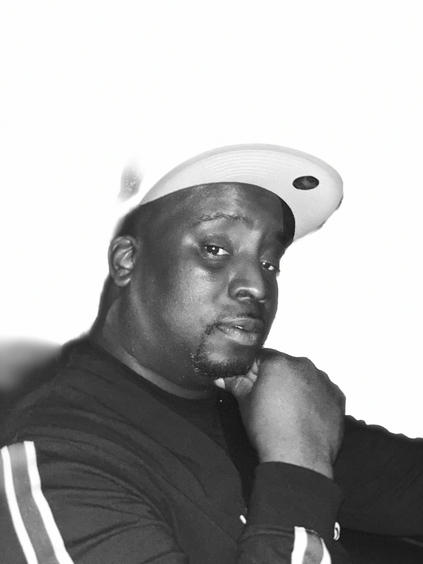 COREY "CL" LLEWELLYN (DIGIWAXX MEDIA) 
Co-founder of Fader Magazine; co-founder of the 1200 Squad; nominated for MPS Mixshow Power Summit (MPS) Mixshow Promoter of The Year; nominated for MPS Executive Of The Year; developed, co-managed, and executive produced recording artist MIMS. Co-founder Digiwaxx Media.
Digiwaxx Media was established and founded in 1998 by Cory "CL" Llewellyn and Andrew Edgar in Greensburgh, NY.

The company was created with the fundamental philosophy: to give all artists more power and revenue. Through the WAXX system artists were able to have access to thousands of DJ's at their "finger tips". This system was beneficial because it leveled the playing field for major and independent artist and it allowed any artist to get DJ's to promote their music to both create and enhance their fan base. This then would assist them in selling their music through DIGITAL means directly to new and established fans. The concepts synchronized and DIGIWAXX was born.
Digiwaxx began with the vision of being a Digital Distribution platform that would allow artist to eliminate the "middle men" and allow them to promote their content directly to DJ's and sell their content directly to fans alike.
Today Digiwaxx the perfect combination of a modern Music & Artist Promotion Service, Creative Marketing Agency and Digital Music Platform that sits at the nexus of cutting edge music, people, technology and culture.  
The company currently works with major labels Warner, Universal, and Sony Music Groups, along with a long list of established independent record labels. In addition Digiwaxx serves as an agency for various corporations including Adidas, Nike, Puma, Beats Audio, Monster Products, Samsung, Blackberry, HD Radio, Chevrolet, Levis, and others. 

---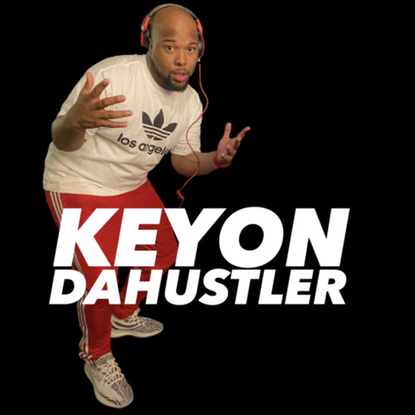 KEYON DA HUSTLER
Amazon Events | Entrepreneur | Open Format DJ | Public Speaker | Artist Management | LA Based
---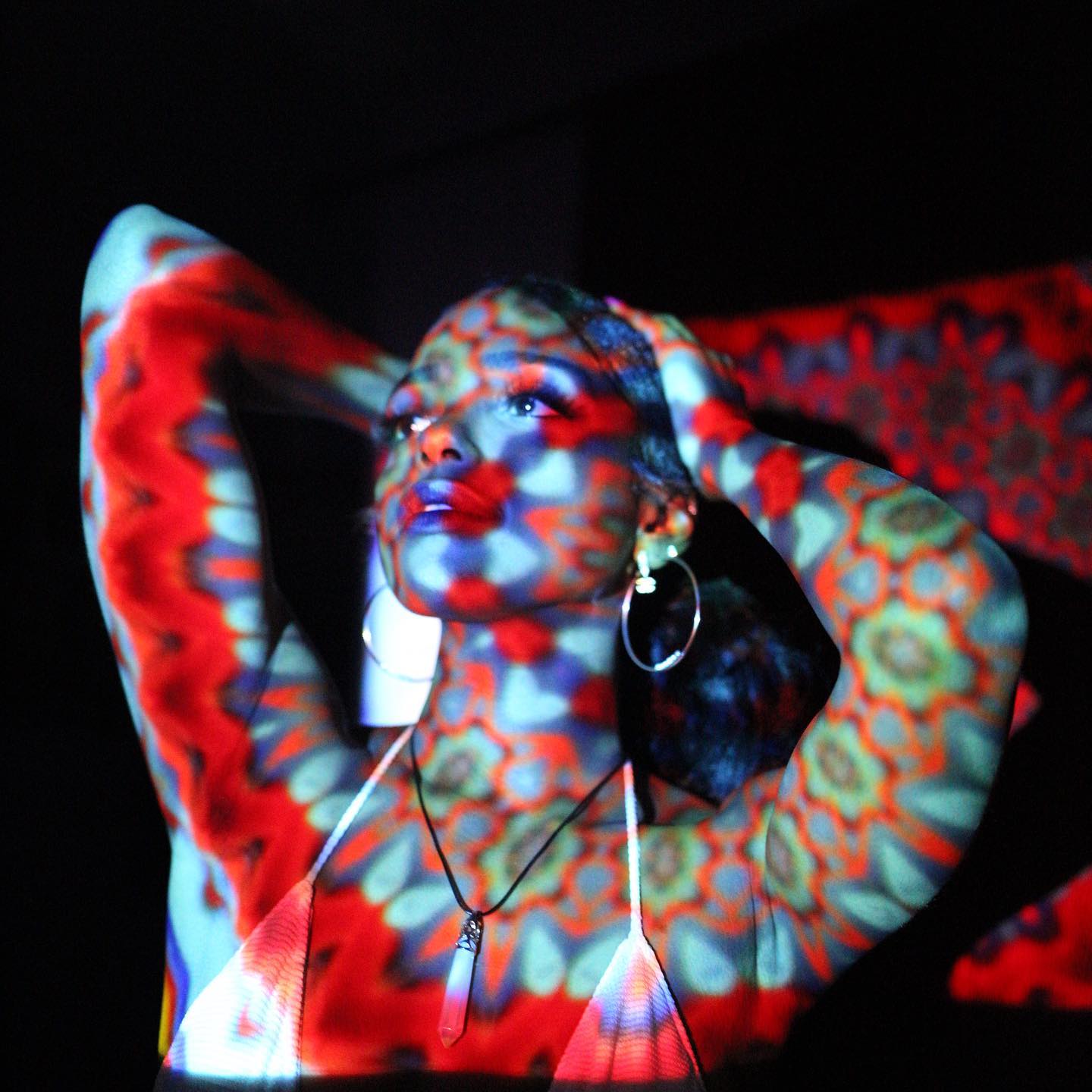 XHAANIA
Xhaania (Pronounced ZA-NEE-AH) is a singer, song writer from Los Angeles, California with Jamaican heritage. Xhaania grew up listening, singing and dancing to reggae music throughout her childhood, one of the foundations of her unique sound. In addition to reggae music, much of Xhaania's inspiration comes from R&B, Gospel, Rap and hip-hop.

Website  Twitter  Instagram  AppleMusic  Spotify
---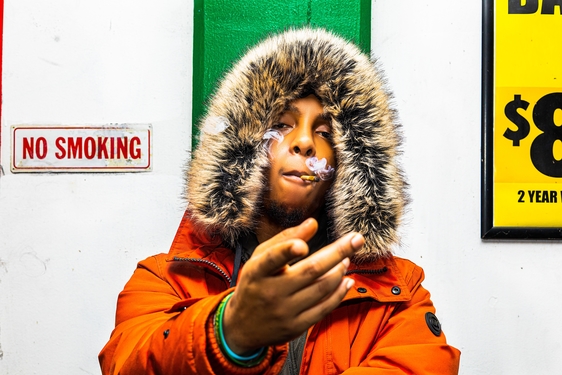 Duece Flame
Duece Flame is an independent rap artist from Houston, TX who moved to Los Angeles to further pursue his music career as he effortlessly runs the show for his music and record label, Come Up City Records. Duece writes, produces, engineers, mixes and masters everything himself. In 2020, Duece Flame released two projects, Headspace and Got Flame Vol. 2.
This year, Duece Flame is returning in a dynamic way with lots of music videos, single releases, short films and more. His most recent release, Bakery, has both a music video and short film to accompany the release of the single. Duece Flame truly lives up to his name - his raps are fire and his beats are hot enough to scorch the earth with its unique Southern bass-laden spacey sound. He is just warming up and only getting hotter
Instagram  Youtube  Spotify  Website
---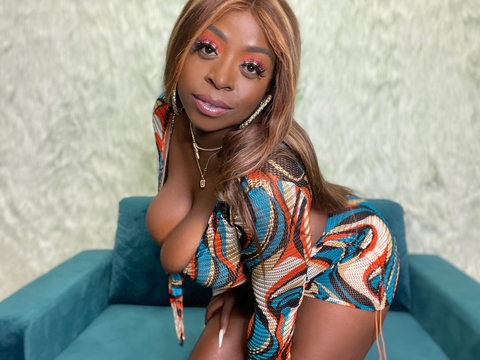 KEKE NOVA
Entertainer
Rapper
Singer
Dancer
Actress
Host 
---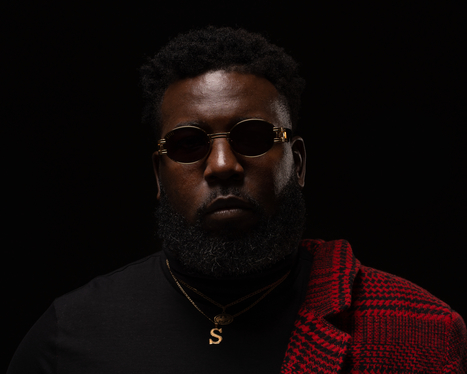 SHAM BLAK
Sham Blak is street wisdom and love expressed through modern boom bap. Sham Blak is hitting his stride and is most definitely in his bag; like Mary Poppins, there's something for everyone in said bag - the "old heads" will love the purity and connection to hip hop's roots, those who enjoy trap music will connect with Sham Blak's ability to uniquely tell tales of redeemed hood life, and the vibe-centric turn-up kids will connect with his infectious energy. Sham Blak is a bridge - he is able to stay rooted in the community that created and shaped him (Southeast San Diego) while branching out to connect with people across the spectrum of life circumstance and experience. Sham Blak's "lit and intentional" vibe ensures that listeners will turn up while simultaneously being challenged to think, whether his effervescence is being communicated through headphones, the system in your whip, or from any number of stages he's performed on. Opening for artist like G Perico, Neff the Pharos, AFRO, Big Twin and Psycholess of the Beatnuts, Slum Village and Kool Keith
The music is the vehicle, but Sham Blak's vision can't be contained in one medium; his Waves in the Tide imprint seeks to take the energy and acclaim garnered through his music as a means to introduce and offer "at risk" youth a relationship to the vast mysteries of the ocean and to marine life in hopes of teaching young people how to heal themselves through a connection with nature. The ocean provides a meditative context in which young people from otherwise restless backgrounds are able to be still and reflect - two important ingredients to heal trauma. Sham Blak's entrepreneurial spirit and community focus places him in the conversation with artists like Nipsey Hussle, Westside Boogie, Young Dolph and more. With the intelligence developed through surviving and thriving in South East San Diego and the discipline earned from his time in the Army, Sham Blak's progress is both grounded and accelerated - join the movement, you don't want to miss it!
Sham Blak is an artist first, and his mastery of the craft of emceeing is evident in his content, cadences, and delivery. Sham Blak's music will move you and his stage presence will make you a life-long fan, whether your taste focuses on bars, production, vibe or message. Sham Blak has an industry-ready sound and style with the hustle and heart of independent hip hop; tune-in, it's about to get SPOOKY!
---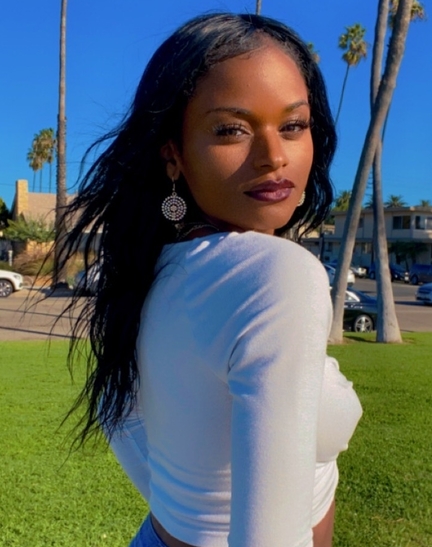 KARIMA JAY
I went from memorizing all the songs on every karaoke game on the playstation 2 when I was little, to releasing multiple singles and an EP series H.I.M Vol. 1. I write my own lyrics to every single song I release, sometimes being in my zone and writing a song in less than 30 minutes.
I love doing different genres and love working with artists who have a passion for the art of music like myself. I am a mother of 2 wild ones and a business student. To get the full scope of who Karima Jay is I highly encourage everyone to listen to my lyrics. I get really personal and expose a lot about myself through my songs.
- Karima Jay
---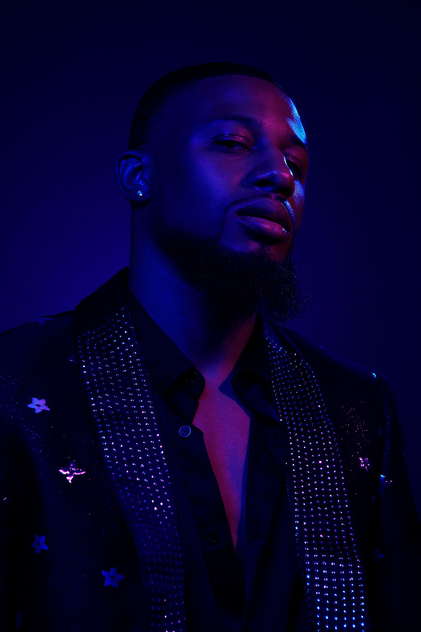 CAMPAIGNE
---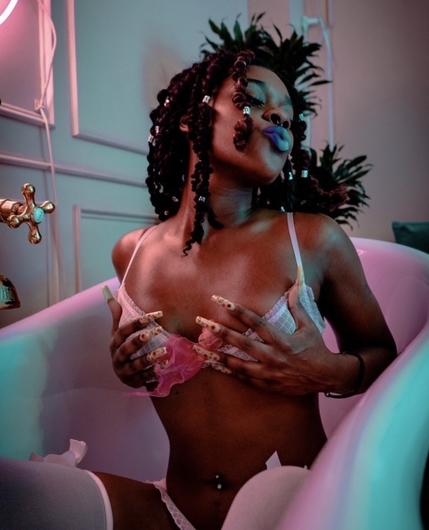 LASANI RENEE
---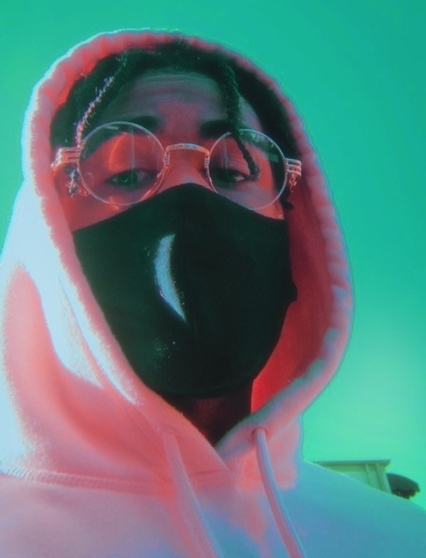 CAMPAC 
"Not bound to any one style, this world is to big for one perspective"  - CamPac
CamPac believes this to be true, with a sound not aligned with traditional Hip/Hop, Cam's mixture of hard hitting 808's and relaxing synthesizers create a truly unique experience . As producer and songwriter,  Cam's skillset and love for various genres give us a different perspective on how we reflect on our world. 
---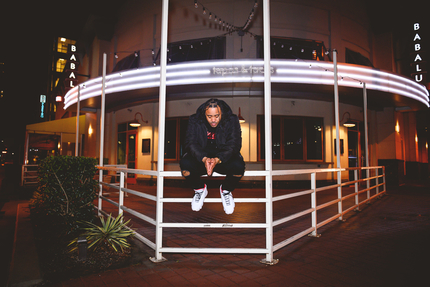 ANDRE WRITER
---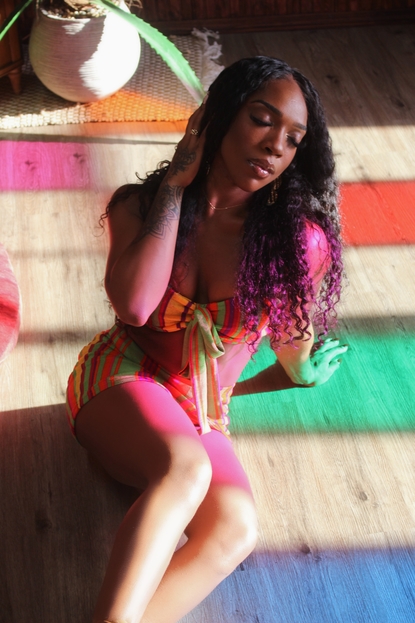 DAYNA MADISON
---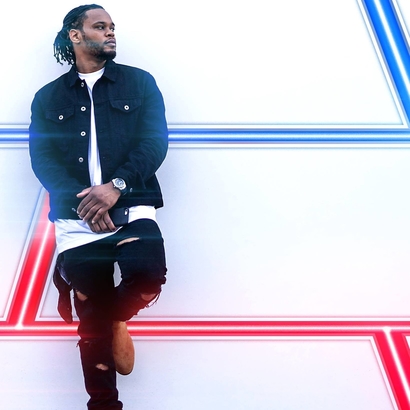 CASHMIERE
Young independent artist from the North Shore of Pittsburgh Pa. Who brings to the rap game hardcore and vivid lyrics of his experiences while growing up on the streets of Pittsburgh
---
SPADE SMOOVE