Hunter George/CAN1LIVE
Tigra & SPNCR
JStylze
This one was for all who like the cars that go boom.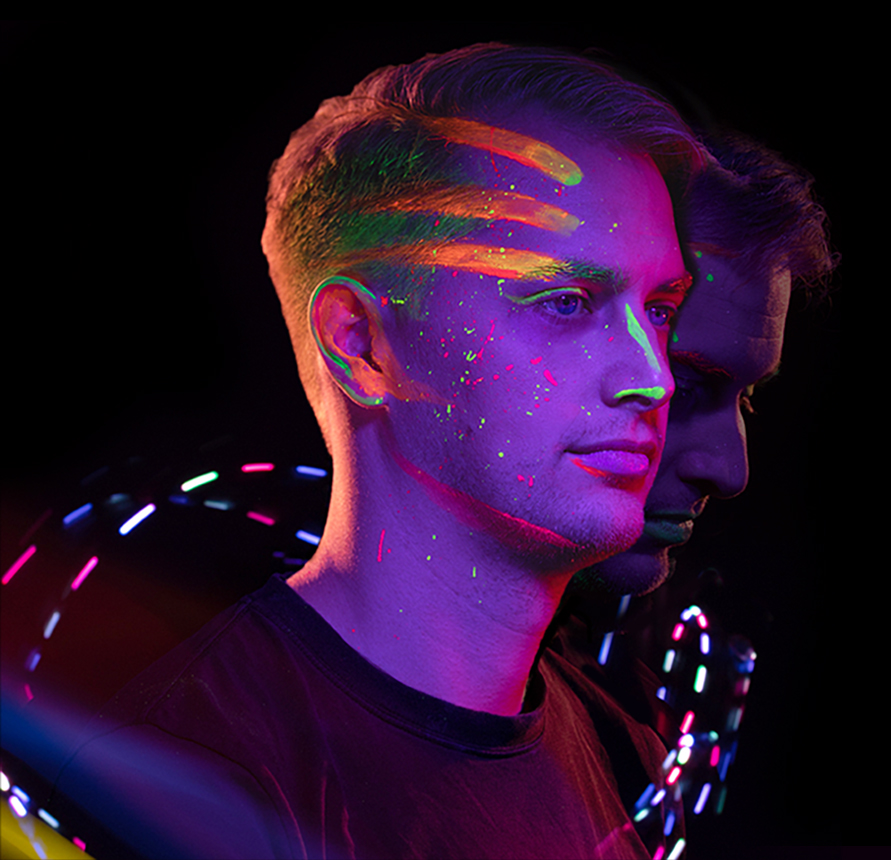 HUNTER GEORGE - CAN1LIVE
Hunter George (Can1live) is a Los Angeles-based Artist and Music Producer, and founder of the entertainment brand Can1live. He was recently inducted to the Recording Academy's 'Grammy Next' Alumni Class of 2018.

His recently release album 'Routines.exe' is a 21 track instrumental adventure 3 years in the making with heavy influences of Retro Wave, 80's Synth, Vaporwave, Hip-Hop, Pop, & Video Game Chiptune influence. It was recorded at East West Studio A , and The Studio formerly known as "The Pass". With tracks featuring instrumentalists Josh Gahris & Christian Anderson.

Hunter George is the Executive Director of the Guild Of Music Supervisors since 2014, has also worked under many top composers and executives in Music for media, Including Composer Christopher Lennertz, and Music supervisors John Houlihan, Jonathan McHugh, & Thomas Golubi?. His latest credits include Music Coordination on the series 'Training Day' by Bruckheimer TV for Warner Brothers Television & Segment Producer of the upcoming documentary Cosplay Universe.

He spent his early days as a Producer & DJ for many Hip-Hop acts in Northern Nevada & Northern California. There he toured alongside Murs, Del The Funky Homosapien, Heiroglyphics, Grouch & Eligh, Styles Of Beyond, & Bassnectar. He has competed in 6 beat battles competitions, winning 4 titles along side his Co-Producer Idol Hands as well as placing 2nd. He is graduate of the Los Angeles Recording School and previously an applied music major for piano, for which he has played over 28 years.
Website  Facebook  Twitter  Instagram  Spotify  AppleMusic
---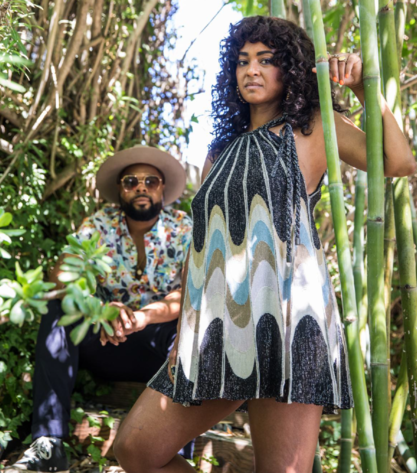 TIGRA & SPNCR
The Lady Tigra was born in Harlem and raised in Hollis, Queens blocks away from Run DMC and LL Cool J, to a Haitian mother and a French father. Music was an integral part of her upbringing. She shares, "I grew up in a large, tight-knit, musical family who played lots of instruments and played lots of records all day. I loved to write and very early on hip-hop allowed me to tap into both of those loves. I'm pretty sure that I wrote my first rhyme at around 7 yrs old about Santa Clause delivering toilet paper to me when I found myself stuck on the bowl without any. I still love bathroom acoustics lol." She and her family relocated to Miami during the birth of Miami Bass where she became acquainted with Miami's biggest DJs and rappers. By the age of fifteen, she was signed to Atlantic Records as one-half of the iconic rap group L'Trimm. Tigra toured with the biggest names in hip hop and was ranked in VH1's Top 100 Greatest Hip Hop Songs and Rolling Stones Magazine's Top 100 Hip Hop Songs of All Time. Her reemergence led to her appearance on the award-winning show Yo Gabba Gabba, interviews for several books, and appearances in hip-hop documentaries like 808 The Movie, The Boogaloo Shrimp, and Netflix's Hip Hop Evolution.
SPNCR is the manifestation of a dreamer, birthed from years of a wide variety of musical experiences as an accomplished producer and artist in major groups like Jupiter Rising, Her Majesty, and The Wolves. It was in college where SPNCR truly found his calling as a musician. "I was singing, beatboxing, and playing sax at open mic nights at UCSD Porter's Pub," he shares. "Shortly after that, I started hanging out in LA playing music and fell in with the Black Eyed Peas camp and shortly after that I was signed with a band I started playing and producing in called Jupiter Rising." SPNCR's career as a songwriter/producer, vocalist, saxophonist, and beat-boxer lead to performances at festivals like Coachella, T In The Park, and Wireless Festival and put him in rooms with legendary artists like K-pop group Girls' Generation, The Black Eyed Peas, Chance The Rapper, and Mike D of The Beastie Boys.
---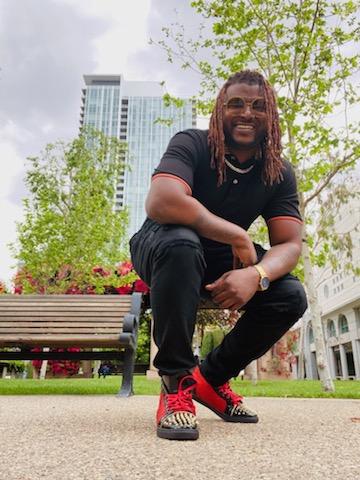 JSTYLES 
Hailing from Southern California, Jstylez is an up and coming Singer/Songwriter, lyricist and entertainer with a penchant for writing infectious music and relatable narratives. Inspired greatly by Michael Jackson, Jstylez's music journey began at the tender age of 6 where he started to sing and dance, emulating Michael Jackson. As he started to delve deeper into music production as well as music creation and performance, everything changed as it sparked a burning passion for him pursue a career in music. Being an avid storyteller, Jstylez is greatly influenced by real life, drawing inspiration for his music from personal experiences and hardships, allowing him to invoke strong emotions in people. Apart from invoking emotions, Jstylez also seems to have a unique innate competency to ingeniously present music in multiple styles including alternative, HipHop, Rock and R&B, all while maintaining a consistent brand, one of the factors that make this artist one to keep an eye out for.
Having started his journey as an Artist a while ago, the multi-talented individual has managed to amass a significant and loyal following over the years. With 10 critically acclaimed albums and singles released, Jstylez recently released his latest EP "Meta Verse" with single "ROCKSTAR". Day by Day, the artist is changing the face of entertainment with his own brand of music embodying such a unique sonic quality, it can be immediately recognized as his own. With plans to release even more original material in the near future, Jstylez hopes to engage current audiences and reach out to new ones with his exciting yet profound creations.
Armed with big dreams and plenty of energy to spare, Jstylez seeks to positively influence the world and connect with like-minded individuals through his music. Jstylez is no doubt, well on his way to becoming one of the most phenomenal Artists in this generation.