Lots of debut performances by: Alexi Paraschos, Karina Magallon, Jaee The Artist, and Electric Lecture Listen to the podcast of the night. Photos: J. Gray Additional Photos: Asia Renee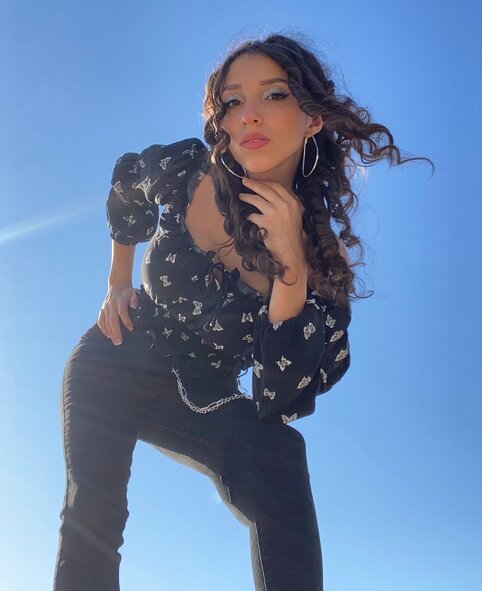 KARINA MAGALLON
Karina Magallon is an artist/songwriter that combines pop and latin RnB creating Spaniglish romantic music. She is known for her feel good music, spanglish lyrics, and whistle notes.
She has been recognized as finalist for the Grammy U Songwriting Showcase 2021 and semi finalist in the Latin music genre at the International Songwriting Competition 2022. Her latest release is "Avión" which is the third single off of her EP, "Island Day".
WEBSITE  FACEBOOK  INSTAGRAM  SPOTIFY  TIK TOK   
---

Jaee The Artist
It has been said that taking care of business will get you far in life. Many disciplined artists truly understand that. Jeanetta Blue, businesswoman also know as Jaee The Artist, was born April 23, 1996 in St. Louis, Missouri. As a child, she was back and forth from LA to STL. Jaee mentions "The music business in my experience is 90% business and 10% music. All I can say is teamwork really will make the dream work. My dreams are now reality. I tap into energy with my work. My music will either leave you inspired or make you want to set boundaries in your current situation. Either result is a win."
Jaee creates music from the heart. Who better to explain the way a woman thinks and behaves than another woman? Jaee The Artist connects with women from life and first hand experience as a woman. She uses this to heal past traumas buried deep in the emotions of women and helps the fellas better understand their role in the experience. ? The goal is for the fellas to feel comfortable loving, understanding and connecting with a woman. Whether it's his mom, aunt, niece, cousin, sister, daughter, wife, friend or partner. Jaee The Artist is deeply rooted in her feminine energy, but balances out with her masculine energy. Stay tuned. www.jaeetheartist.com 
SPOTIFY  FACEBOOK  INSTAGRAM  APPLE  TWITTER 
---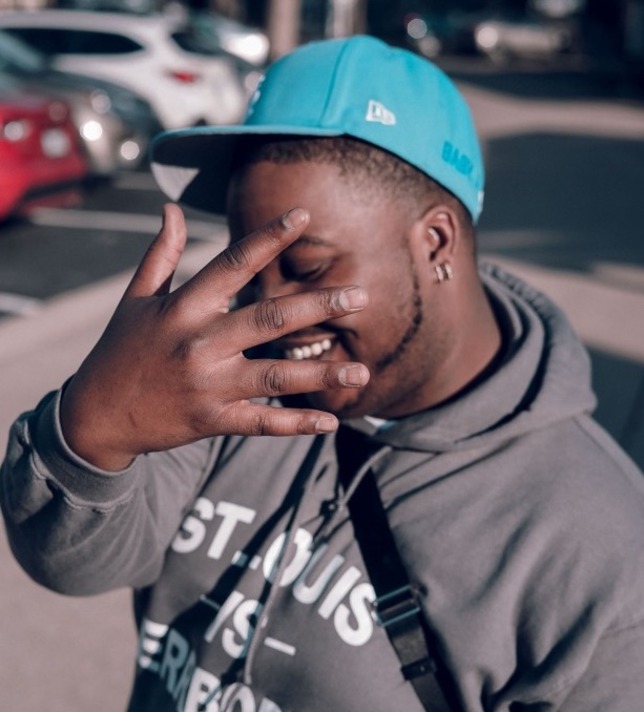 Jmoney5K
---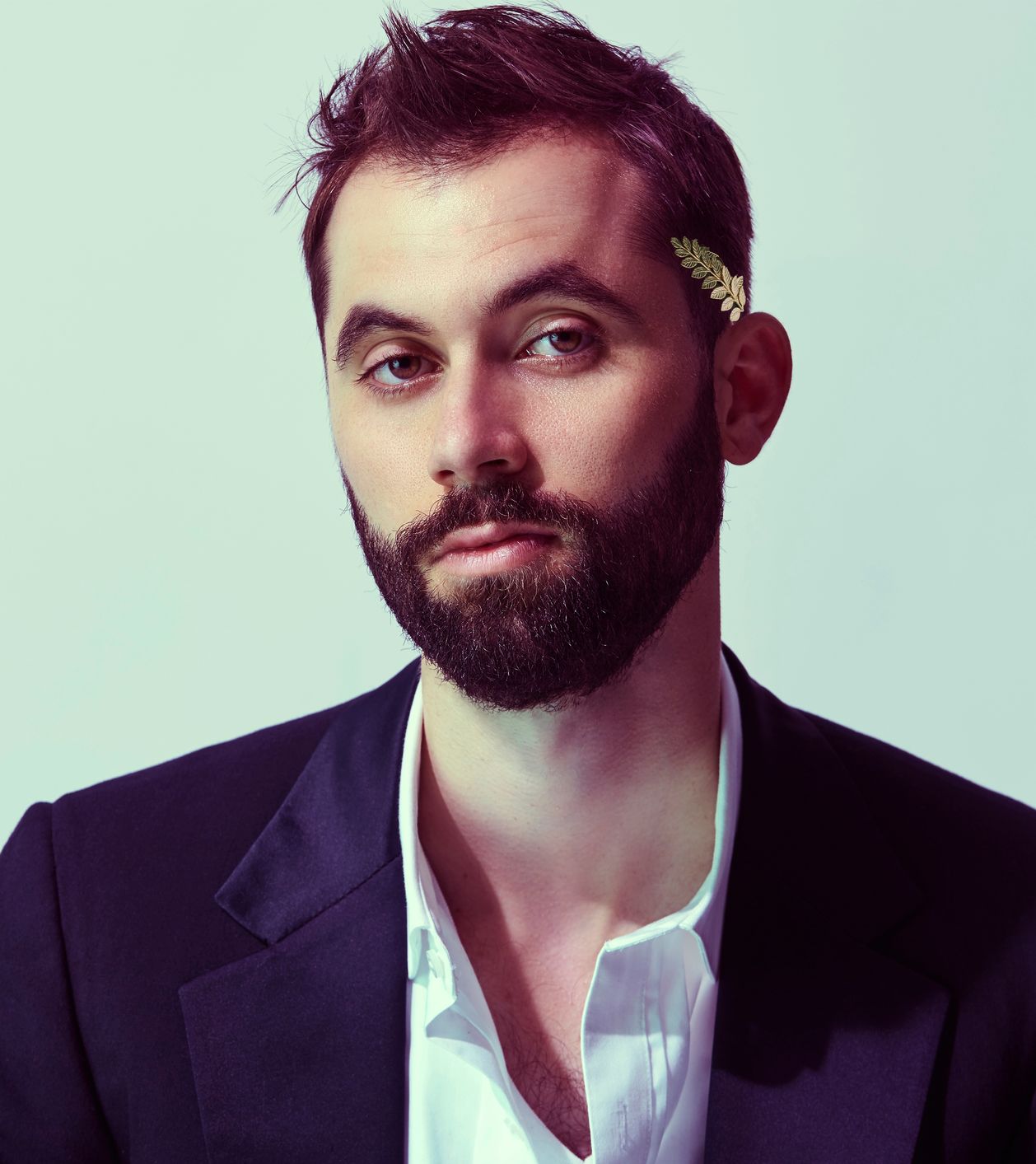 ALEXI PARASCHOS
Upon graduating college in 2009, Alexi went to work at an insurance company. But when he was spending most of his days at his cubicle writing lyrics for what would end up becoming the company song, he knew he was in the wrong place. And he realized that if he could write a love song about an insurance company, he could write about anything.
Called "blue-eyed soul for the 21st century," Alexi is originally from the Boston area but called Philadelphia home for the last seven years, until moving to L.A. in January. He has performed at SXSW 2017, been featured in numerous media outlets like the New York Times, ThisisRnB.com, and soultracks.com, and, after running a successful $12,000 Kickstarter, he and his band executed an innovative, ten city "East Coast Diner Tour," putting on full, live concerts in mom-and-pop diners from Boston to Atlanta. For his latest project, "Love Odyssey," Alexi draws upon his father's Greek heritage by transporting listeners to a world of endless, old school romanticism, with its groove-heavy R&B musical stylings and lyrics that reflect the joy of being in love. With musical comparisons to Robin Thicke and Michael Jackson and album features from hip-hop legend Jadakiss, Grammy Award winner Chrisette Michele, and additional appearances by Amina Buddafly, T3 (Slum Village), and Natalie Stewart (Floetry), Alexi is poised to demonstrate that traditional, heartfelt love songs are not dead. 
INSTAGRAM YOUTUBE FACEBOOK  SPOTIFY
---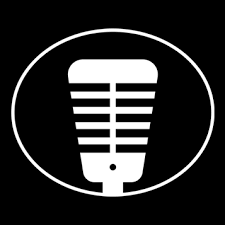 ELECTRIC LECTURE
Los Angeles' group Electric Lecture are the combined creative forces of Greg Ansin, Bronson Taalbi and Anthony J. Resta The story of Electric Lecture started in 1991, in Massachusetts. Before Bronson was even born., the third member of the group, produced a record called "Secede" for a band called Sleight of Hand. Greg played guitar in that group. They have been friends and making music since that time. Fast forward to 2019, at a Los Angeles club where Ansin asked Bronson ""if he had rehearsal space?" Bronson said, "No." So the journey began in what would become Electric Lecture and their debut album due out this fall. Compelled by impossible forces, guided by convictions of indifference, the three musicians are about to give a lecture... and it's going to be....... ELECTRIC.
This single "What If," off the forthcoming self-titled album, out this fall, started from a guitar riff Anthony played one night and recorded on his phone and is a tongue-in-cheek look at conspiracy theories and the terror of "What if...." it all actually worked out. "We try to not take ourselves too seriously," Greg explains about the songwriting process. "But it's hard not to sometimes. We just want to speak up. So we try to keep the words light with an underlying message."
 The music is a mix of XTC, Tom Petty, and Beck. Each member of the group plays multiple instruments. Bronson handles the lead vocals while Anthony and Greg lend in the background. Recorded at their practice space in Lawndale and Laurel Canyon where there is always music in the air.
The diverse backgrounds of the three musicians are the key ingredient in what gives Electric Lecture its unique flavor. Resta is a multi-instrumental musician having earned twelve RIAA certified gold and multi-platinum awards for bands such as Duran Duran, Collective Soul, and Shawn Mullins. Ansin is a prolific songwriter and film producer, having produced numerous documentaries and horror films including Drive-In Horrorshow and Infinite Santa 8000. Bronson is a multi-instrumentalist and master guitarist. He along with his brother, Preston, are the "Taalbi Brother." Their energetic music has been featured in shows such as Dancing with the Stars, has been the musical narration in of the most iconic scenes in Breaking Bad.
  " I grew up listening to the Beatles, Tom Petty, the Beach Boys, especially Pet Sounds," says Resta. I love adventurous sonic innovators like Beck and Bjork. I feel like Electric Lecture is a wonderful vehicle for me to express myself in the purest musical way I can. It's all a dream really."