You're not worthy. Hunnypot Live again brings you the greatest new music discovery night in HISTORY! #WhereMusicLoversGoToPlay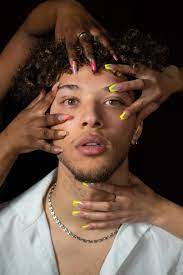 BigTreeSteve
Since he could crawl BigTreeSteve only knew  one pace - fast. 
Born near the speedways of Daytona beach Florida his upbringing is as breakneck and driven as his roots. Brought into this world by music loving parents, as a child Steve moved across the country soaking up the influence of American music and popular culture at every turn. Learning the piano at the tender age of 5 and later guitar and bass as a teenager playing in bands; Steve was relentlessly persistent of his musical abilities.
Steve's cross country journey eventually landed him in the San Francisco Bay Area where he immediately began creating and releasing songs, collaborating with up and coming Bay Area artists such as 24k golden, Nef The Pharoah and Caramel Express while simultaneously beginning his higher education in music and art at the Academy of Art University San Francisco.
Big Tree is not just a name for Steve. Standing six foot four inches, he towers physically with chiseled features and a gentle nature. His looks have given him the opportunity to walk for the critically acclaimed Argentinian clothing brand "Gaucho" in the world famous New York Fashion Week 2022.
These impressive accomplishments underscore Steve's work ethic. At only 21 years of age Steve is just getting started - He quite literally Can't go slow. 
WEBSITE  SPOTIFY  INSTAGRAM  YOUTUBE  FACEBOOK  TWITTER
---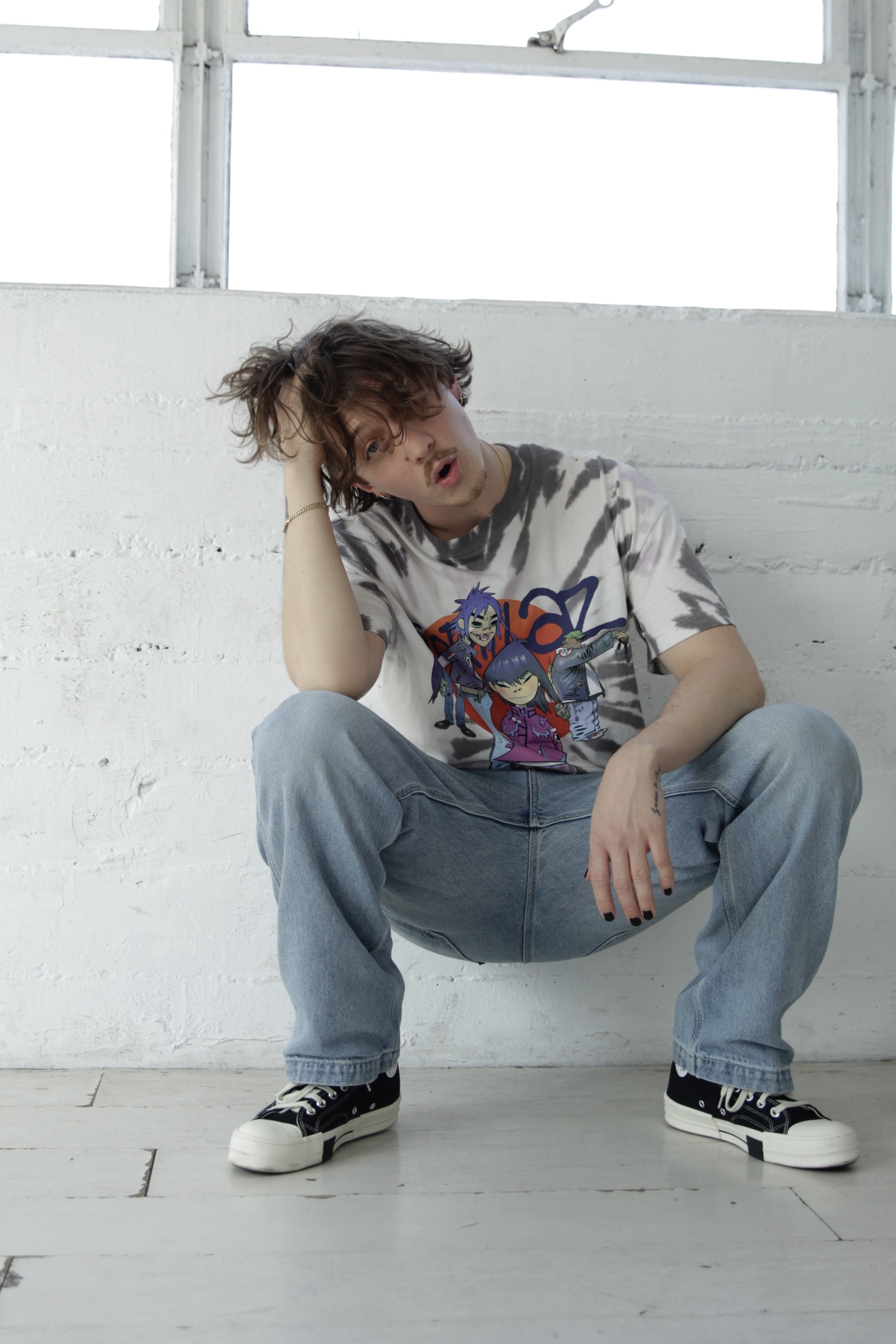 TRIP REXX ft. KOVEY COLES
Trip Rexx mixes rap cadences and flows with pop punk melodies and introspective thoughts, often accompanied by bouncy trap production that has a psychedelic twist. The crossover crooner has a markedly unique voice, which he twists and contorts in every which way to provide an array of sounds and textures, regularly using effects like Auto-Tune to further his vocal experimentation.
Born in Toronto and currently based in LA, Rexx is a lifelong lyricist and instrumentalist who's been rapping & producing since the age of 13 years old. He cites the majority of his influences in the Hip Hop & Alternative Rock spaces, with acts like Kanye West, Young Thug, and Fall Out Boy among his favorites, but draws inspiration from a wide variety of genres that also includes Funk, Soul, Folk, Pop, and R&B. Now, he's building an impressive online presence and working closely with the likes of Grammy-nominated producer Rey Reel (the composer behind hits like Drake's "Trophies" and Beyoncé's "Flawless"), positioning himself to be one of the most exciting new acts in the landscape of modern music!
SPOTIFY  INSTAGRAM  YOUTUBE  TWITTER
---

ZEUS REBEL WATERS ft. ZANA MESSIA 
Zeus Rebel Waters is an American hip hop artist/songwriter, entrepreneur, single-dad, community leader and philanthropist. The St. Louis native brings a distinct sound and style to hip hop known simply as Gumbo - a gritty blend of all genres mixed with melodic cadence and eclectic rhymes.

The indie rapper brings raw energy to the stage and unleashes it to all his fellow "Rebels" making his live show an experience of high-intensity and positive vibes.
From humble beginnings to Hoo Bangin' Records, Waters has become a major player throughout the bi-state region. Now, the deity rapper is setting his sights on the global market. With business ventures in fashion, film, and community development, Zeus' imprint goes far beyond bars and tracks. Make no mistake, Zeus Rebel Waters is here!
FACEBOOK  TWITTER  SPOTIFY  INSTRAGRAM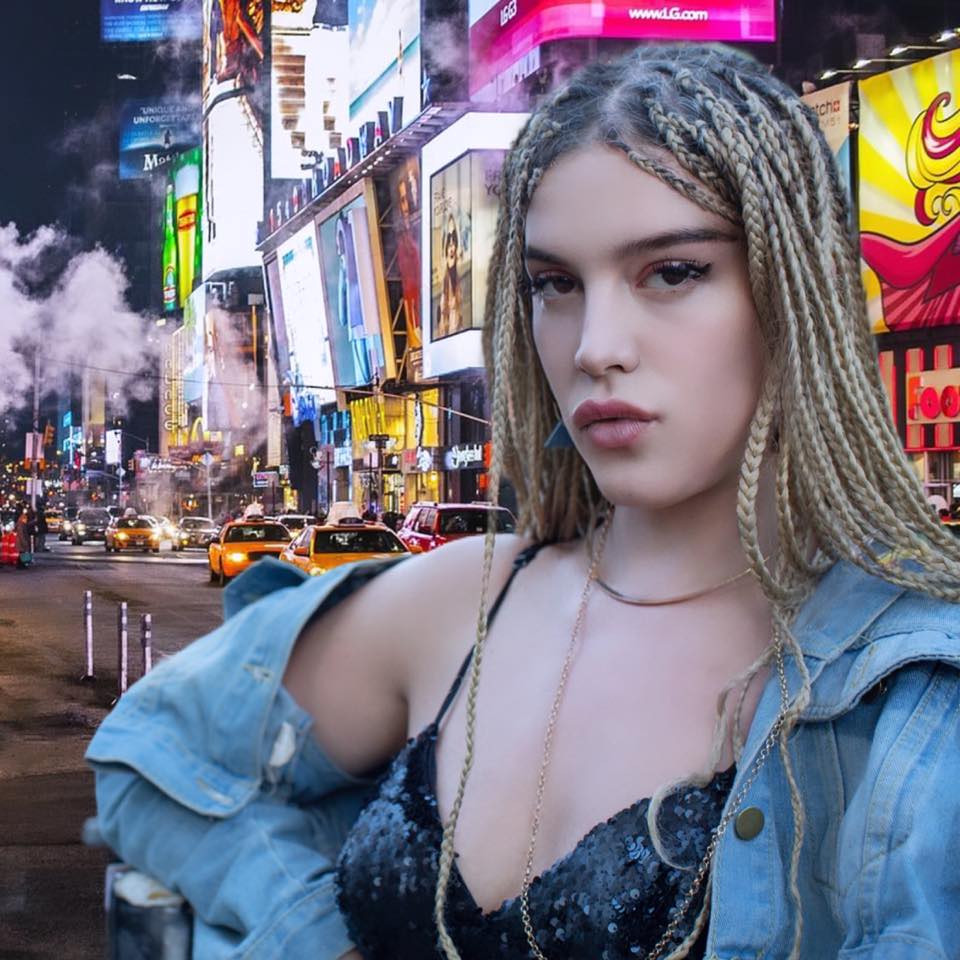 The artist, performer and versatile songwriter, Zana Messia has had her music recorded in 6 languages, featured in film and TV, released by artists from the US, New Zealand, China, Sweden and Eastern Europe.  
Zana's original song in the film The Lightkeepers was shortlisted for an Oscar and she was one of the featured artists for Visa's FIFA campaign "Samba of The World." Zana has performed live on stage with Stevie Wonder, Mariah Carey, India Arie and many others. As an artist, Zana has released 3 albums and several EPs. She was featured on the 2019 compilation Got Soul! Vol. 4 - Kings & Queens Of Soul! . Her alter-ego punk/rock/soul band The Midnight Mission received stellar reviews for their live shows at Los Angeles venues. 
WEBSITE FACEBOOK  TWITTER  INSTAGRAM 
---

KRISTIAN w/a "K"
Kristian w/a "K" Houston is a recording artist, songwriter, playwright, event planner, radio personality and actress. For most of her life Kristian w/a "K" has been expressing herself through visual and performing arts.
Since August of 2012 she has performed her original works live at many events in the city of Saint Louis, MO. Although she has penned quite a few songs she has yet to release a solo project. Her song "Ain't I A Woman Too" produced by Jay Edd will be released soon and will bring with it a flood of songs Kristian w/a "K" has been holding near her heart.
Each Sunday from 4pm-7pm C.S.T. listen to her podKast called Konnected live on the website MycityMymusic.com or listen to the archives via Spotify. Expect to hear and see more of this budding young artist as she takes her place in the wonderful worlds of music and radio both on and off stage.