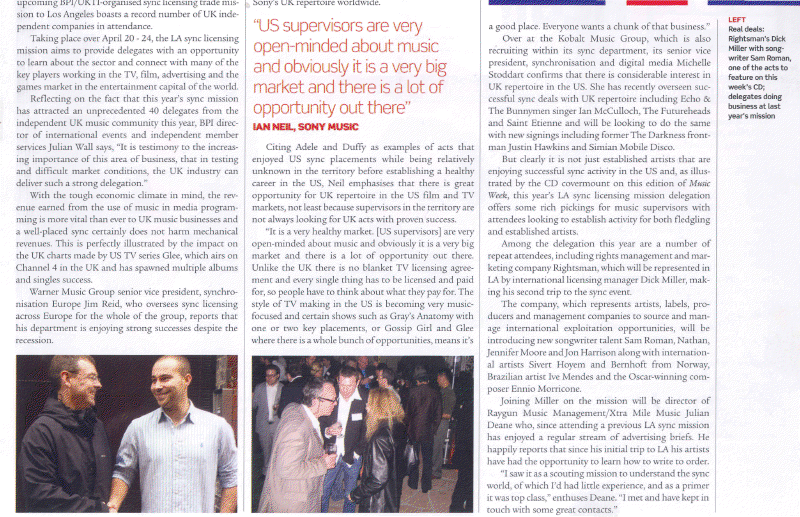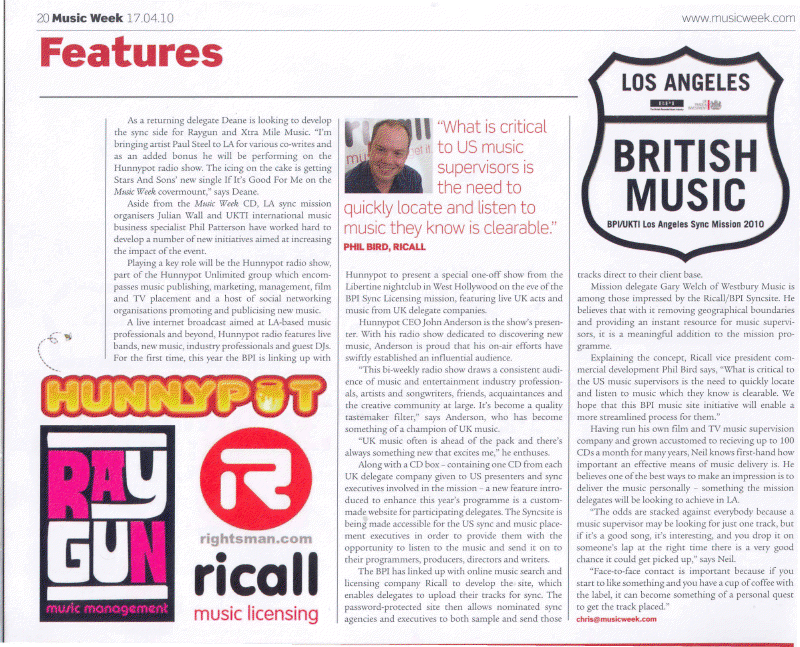 Playing a key role will be the Hunnypot Radio show, part of the Hunnypot Unlimited group which encompasses music publishing, marketing, management, film and TV placement and a host of social networking organizations promoting and publicizing new music.
A live internet broadcast aimed at LA-based music professionals and beyond, Hunnypot radio features live bands, new music, industry professionals and guest DJs.
For the first time, this year the BPI is linking up with Hunnypot to present a special one-off show from the Libertine nightclub in West Hollywood on the eve of the BPI Sync Licensing mission, featuring live UK acts and music from UK delegate companies.
Hunnypot CEO John Anderson is the show's presenter. With his radio show dedicated to discovering new music, Anderson is proud that his on-air efforts have swiftly established an influential audience. "This bi-weekly radio show draws a consistent audience of music and entertainment industry professionals, artists and songwriters, friends, acquaintances and the creative community at large. It's become a quality tastemaker filter," says Anderson, who has become something of a champion of UK music. "UK music often is ahead of the pack and there's always something new that excites me," he enthuses.