It was a jam packed, fun filled 219th Hunnypot Radio show last week at the Libertine!  If you missed it, here's how it went down.

Hot Tub Johnnie kicked it open with a new cut from Daydrifter "The Weight of Words" which is the new side project from Sara DeBlanke (Robotanists), "Stupid Hight" the exclusive new joint from Hunnypot's Mic Terror and many more fresh picks to jam out to.

Music supervisor, Marcy Bulkeley (Herzog & Company) provided a high energized set for her Hunnypot debut.  Known for her tastemaker insight Marcy featured music from Little Dragon "Nightlight", The Knife "Pass This On" and her favorite Macklemore & Ryan Lewis "And We Danced".  If you want more handpicked music from Marcy be sure to subscribe to her blog 365 Days of Music and tune into her podcast 365music podcast.

Musical guests Terraplane Sun performed a rockin' set of their alternative blues styled sound, playing 3 tracks off their album Coyote including a nice rendition of Wanda Jackson's "Funnel Of Love" and "Slow Train".  The band is currently working on a new record and premiered two new cuts, including the highly addictive single "Get Me Golden", which will be sure to brighten your mood.  All we can say is keep your ears peeled for these guys as they will definitely be making some noise as we move forward into 2012!

DJ Boom Shack closed the night out with new music from Miami's GhostWridah "Hate Me Now", Jay-Z & Kanye West "When I Love You (feat. Mr. Hudson)" and much more.  

The 219th Hunnypot Radio Sing-A-Long was "I Know What Boys Like" by The Waitresess.
MARCY BULKELEY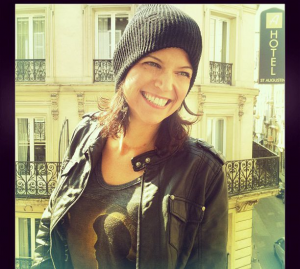 Our first guest of the evening is music supervisor Marcy Bulkeley (Herzog & Company). Marcy is a highly respected and talented music professional, whose is responsible for heading the music campaigns for the new Mat Damon action-thriller Contagion, The Town, Inception, Harry Potter 6 & 7 and TV shows - LOST, Modern Familyand the list goes on.
Marcy's passion and integrity for music goes beyond the screen, as she is also the founder and lead contributor of the popular music blog 365 Days of Music. You can also subscribe to her 365music podcast which coincides with her blog. So don't miss o ut on what is set to be a prime tastemaker DJ set, from one of the premier music professionals in the business.
---
TERRAPLANE SUN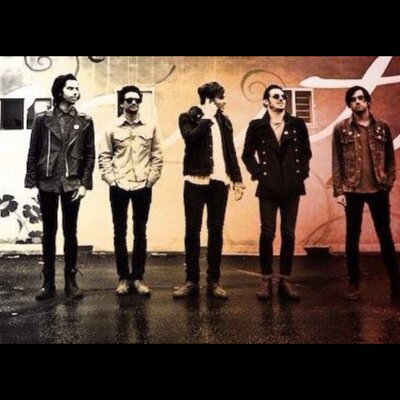 The musical guest of the night is Terraplane Sun, a blues, indie folk rock quintet hailing from Venice, CA., with a sound that encompasses exactly that - when the city meets the sea. Their unique, raw sound has proven to be very successful as the band has seen their music featured in top TV shows like - Nurse Jackie, Damages, The League and has the theme song to the A&E series Relapse. If you dig soulful, folk blues with a 60's edge, then don't miss this exclusive Hunnypot experience! Take a listen to the folky, blues soul single "Lay My Head Down"!!
Special thanks to... 
Marcy Bulkeley (Herzog & Co.), Terraplane Sun (Ben Rothbard, Cecil, Johnny Zambetti, Lyle Riddle & Gabe Feenberg), The Juice, Larken Phillips, Stefany Rose, Marvin Bonilla, Jeff "Pesci" Gray, Lindsay Nourse, Schpilkus, Jeremy Rosen (Roxwell Mgmt.), Matt Goldberg (Roxwell Mgmt.), Dani Endrei, Juan Gonzales, Sammy H. Greenspan, Casey Dunmore (Schpilkus), Brian Rasner and many many more!