Hunnypot Radio was once again jam packed party at the Libertine, as we celebrated Labor Day in style!!
Hot Tub Johnnie kicked the party off with "Can't You See" a new LA blues rock cut from next week's HPR guest The Downtown Train.  He kept the hot tub bubbling with tracks from The Stone Foxes, Frank Ocean, Bob Marley, G-Eazy and many more.
Our first guest Phil Gallo (Billboard) made his second appearance on the show and handpicked a working mans set for the Labor Day celebration.  Some standouts from the Phil's set were Ry Cooder's "No Banker Left Behind", Harry Nilsson "Good Old Desk" and The Del Lords' "How Can A Poor Man Stand Such times and Live".
Our musical guests of the night were hip hop artists Kosha Dillz and E-Train.  Both artists stormed through high energy, aggressive performances…including Kosha Dillz' "Span-Hebrish (Ech Ani Olech)" and E-Trains vicious vocal attack on "Wreck The Disco Tech".  Keep your eyes and ears peeled open to catch when and where these two upcoming artists will be playing.
Closing out the night was DJ Boom Shack who featured a full set of hand selected music and signature cuts from Fembot "I Should Just", Killa Kyleon (feat. Mac Miller) "Come On Baby" and Sak Noels'  fantastic new party single "Loca People".
The 220th Hunnypot Radio Sing - A - Long was "Summer Of '69" by Bryan Adams.
Special thanks to our guests...
Phil Gallo (Billboard), Kosha Dillz, E-Train, Michael Silverstein (Talent House), Lindsay Nourse, Marvin Bonilla, Juice, Larken Phillips, Starvon Washington, Kuwanna Moore, Daniel Manteca, DJ DONT, Trevor McNamee, Joe Stopps, Lesley McNamee, Whitney Bisplinghuff, Erin Citti, Carleigh Herbert, Sarah Smiles, Lombar Longagmani, Namky, Cisko, John Fulford, Don Albert, Betsy Bergman, Joe Devenney and many more!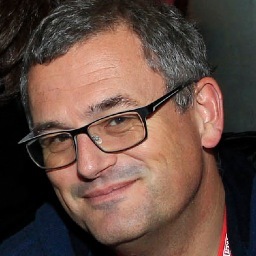 PHIL GALLO
Our next guest is Phil Gallo (Senior Correspondent, Billboard) and a longtime veteran music industry writer/editor at Daily Variety and Variety and co-author of Record Store Days with music supervisor Gary Calamar. During his time as a writer/editor Phil was lead on reviewing all things; music, theater, TV & film and many other industry related headlines. Now as Senior Correspondent for Billboard, he cover's film and TV as it relates to the music industry. A lover of great wine and good music, we can assure that Phil's second dip as DJ in the Hot Tub will be an exciting one!
---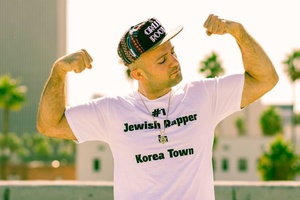 KOSHA DILLZ
Rami Matan Even-Esh (??????: ??? ??? ???-??), better known by his stage name Kosha Dillz, is an American rapper and world class improv artist that has recieved major attention for his dedication to success. He has played every kind of gig, ranging from shows with Rza of the Wu Tang Clan and Matisyahu, to the Legendary Yo Gabba Gabba childrens show. He is most known for his ability to improv in front of thousands of people an rap in hebrew and spanish combined.
---
E-TRAIN
Raised in Chicago, Erich "E-TRAIN" Malo has always been known for his obsession with breakdancing, beat-boxing, and party rapping.  Growing up with a twin sister classically trained as a dancer and choreographer,  E-TRAIN was constantly surrounded  by music and dance.  Despite his artistic bent, E-TRAIN majored in business but when his mother Roxane Malo tragically passed away during his freshman year, young Erich's passion for music and art blossomed and he transformed into the artist the world knows today as E-TRAIN.