HPR #221 was a slammin' party, as always Hot Tub Johnnie provided a killer set of hip new tunes.  Some notable selections were - Ike Nice's "I Get It In" (this weeks video pick of the week), Flo Rida's "Good Feeling", Italian dance artist Hardton's "Earthquake" and many more.
Our first guest DJ was renowned industry professional Tamara Conniff (The Comet.com).  Tamara kicked her set off with an ode to her time spent in NYC clubs playing the signature track "New York Groove" by Ace Frehley.  Always having an ear to whats hot, Tamara featured some breaking new music from Butch Walker "Summer Of '89" and DWNTWN's hip banger "Transition". 
Our musical guests of the night were none other than LA blues rockers The Downtown Train.  The train was steaming as the boys rolled through a fast driving set of boogie down blues rock which had the HP crowd grooving' out!  We kicked the set off with the bluesy rock jam "Tumblin'" and then stormed into their live set, playing 3 jams including the new single "Can't You See".  This Train is always rolling around town, so keep your eyes locked for all their latest show events!
DJ Boom Shack threw down some killer uptempo party jams to close out the night - including new bangers from NERVO (feat. Afrojack & Steve Aoki) "We're All No One (Hook N Sling Remix), Tove Styrke's "Call My Name", The Go Team! "Apollo Throwdown (Star Slinger Remix)" and many more!
The 221st Hunnypot Radio Sing-A-Long was "Rich Girl" by Hall & Oates.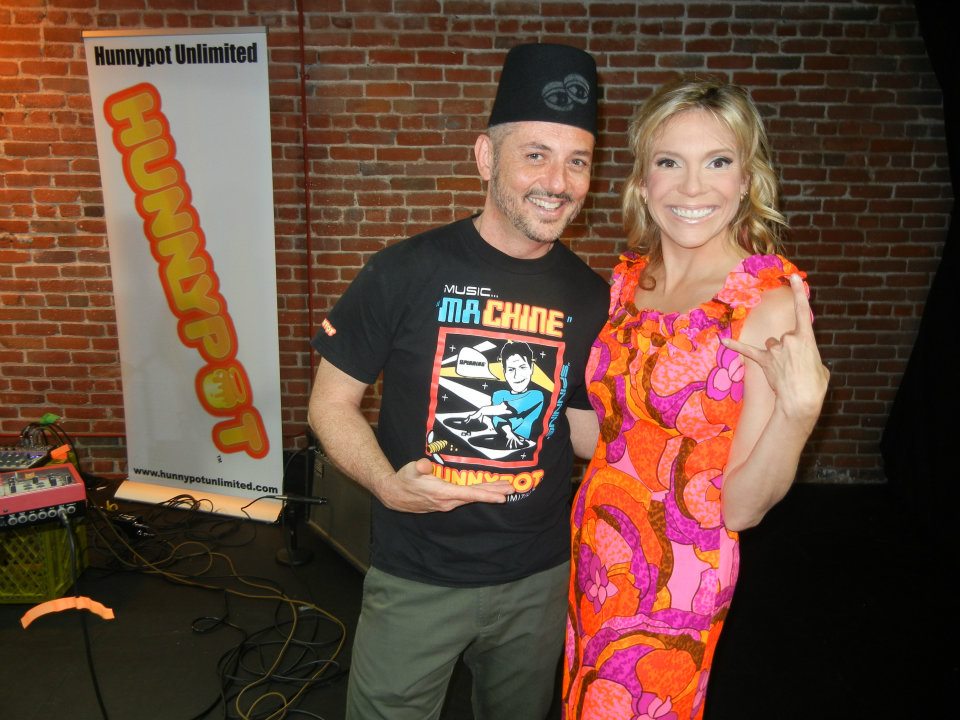 TAMARA CONNIFF
Our next guest is industry professional Tamara Conniff, founder and curator of The Comet.  A social platform and outlet for artists and tastemakers to reach their audiences and blog about their own experiences.  An industry expert by many standards,Tamara has served as editor-in-chief of Billboard and former president of music services at Frontline Management Group/Ticketmaster.  This industry tastmaker will join us in the Hot Tub for an interview and handpicked DJ set.
---
THE DOWNTOWN TRAIN
We welcome our first guests, LA blues rock outfit The Downtown Train.  A band who is no stranger to playing gigs, they have stated they will play anywhere in the world at anytime and they will be playing their first ever Hunnypot radio show on the 19th.  A true blues experience with a sound that takes you back to 1950′s Chicago, but uniquely twisted in a hip modern LA style. 
So get ready to boogie down and party as you board The Downtown Train in a Hot Tub… never done before!