Last weeks Hunnypot Radio show was another insanely fun show!
Hot Tub Johnnie started the DJ night off with a split set that included some killer new tracks from Gary Clark Jr. "Bright Lights", Youngblood Hawke "Rootless" and much more!
Our first guest DJ's to join us in the Hot Tub were Danny Johnson and Zane Landreth of hit concert group Check Yo Ponytail. Missing was founding member Franki Chan, but they still powered on with a storming set of music from Spank Rock, Big Freedia, The Death Set, and Pictureplane all who are featured the first ever Check Yo Ponytail Tour! Which will be hitting Denver tomorrow night – stay -tuned to checkyoponytail for all their latest events!
We had musical guests Weapons of Audio join us for a smoking' live performance of tracks off their latest release Bipolar which is out now! This 2 piece which is now a 3 piece since they have moved to LA performed their super catchy new single "Night Light", and the feel-good cuts "Boulevard" and "Top Down"! Don't miss these guys as they will be playing many gig here in LA! Follow Weapons of Audio @weaponsofaudio
Our final guest DJ was music industry veteran Matt Lilley (President of MCL Music Services). This was Matt's first ever Hunnypot DJ set and he closed the night out with a special selection of handpicked classics, that have shaped his life's musical landscape. Including vault classics from Snoop Dogg, Parliament Funkadelic, Gangstarr and Mayor Hawthorne's latest "A Long Time".
The 223rd Hunnypot Radio Sing–A–Long was "Is It Really So Strange" by The Smiths.  10/17/2011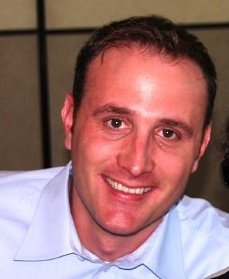 MATT LILLEY (GUEST INTERVIEW/DJ SET)
Matt Lilley created MCL Music Services in 2009 to provide Music Clearance, Licensing, and Supervision services to the Film, Television, and Advertising communities. Previously the Director of Music Clearance in the Feature Film division at Paramount Pictures from 1996 - 2008, Matt was responsible for much of the clearance negotiating and licensing in many of Paramount's most successful films and soundtracks over that span of time.
In late 2008, Matt was named Vice President of Music Clearance and Licensing at Lionsgate Entertainment (in charge of the Film, Television, and Marketing divisions of the company) which he transitioned into maintaining as his first client under the umbrella of MCL Music Services.
Over the past several years MCL Music Services has expanded its services and now works in Music Supervision in the independent film and documentary world and Catalogue Administration.
An avid fan of jazz music, Matt is a lifelong saxophone player, performing with The Jazz Butchers and his jazz quartet in the greater Los Angeles area.
Matt holds a Master of Business Administration degree from the University of Phoenix (2003) and a Bachelor of Arts Degree in Music Industry Studies from California State University, Northridge (1997).
Website  Facebook (MCL)  Facebook (Matt)