Hunnypot's Halloween Costume party was a banger, everyone made the trek out even good old St. Nick made the trip down from the North Pole. Santa was accompanied by a Hunnypot crew of Doctors, Proctologists, Midnight Nurses, Mummies, T-Rex and Flamenco Dancers… so you know we partied hard!
Hot Tub Johnnie aka Santa Clause kicked off with an exceptional set of tunes, which included the Glass Child's "Insanity", a stunning Stern* disco edit remix of "Big Jet Plane" by Angus and Julia Stone and the wildly exciting "Pu$$y" by Iggy Azelea.
DJ Boom Shack aka Harry Fingerman took over the 1's and 2's after Santa and provided a rousing dark electronic set. Which included new cuts from Blood Orange "Sutphin Boulevard", CREEP's "Days (Azari & III Remix)", Atari Teenage Riot's "Blood In My Eyes" and banging remix from RIOT 87 of Metric's "Gold Guns Girls". Mr. Fingerman also previewed the new single "What Tomorrow Brings" from HPR favorite E-Train.
The arrival of DJ Tom Rothrock set the night into flames! Rothrock had the dance floor jumpin' has he cut from "Thriller" by David Jones & Aqua Diva Mix into a smashing mix of "Feed Me" by Grand Theft Ecstacy into Minnesota F's "California Dreamin'". Rothrock is considered a legend by our standards and he showed it to us all on All Hallow's Eve!
Musical guest of the night was Chi-Town MC Gzus Piece. In front of a wild crowd Gzus performed songs from his latest album Expensive Shit including the club banger "Bounce (feat. Hollywood Holt". GP brought a special guest Sulaiman to perform the smooth "95" cut which was the highlight of the night.
The 224th Hunnypot Radio Sing-A-Long was "Bad Moon Rising" by Creedence Clearwater Revival.  10/31/2011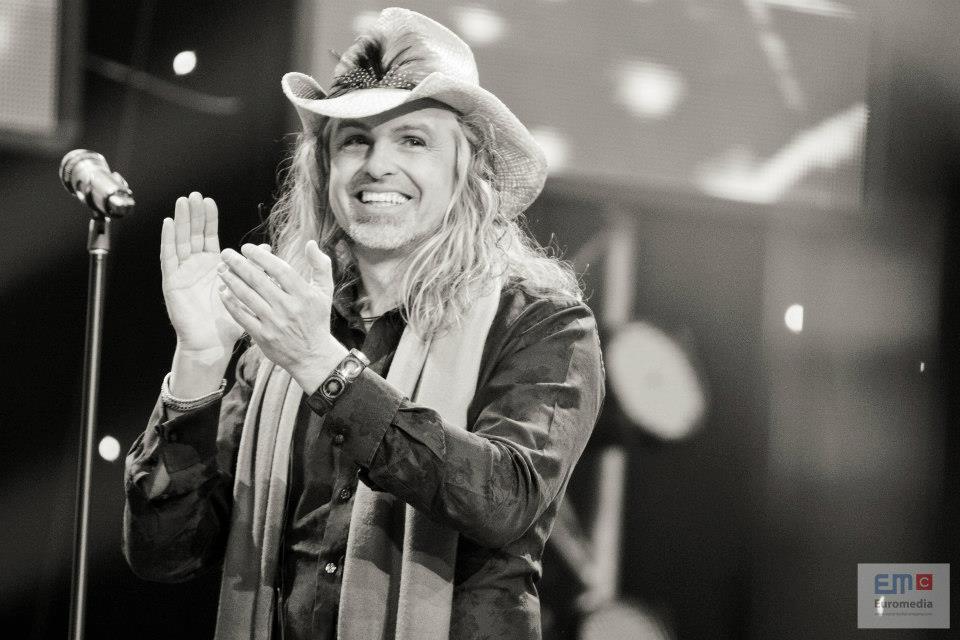 TOM ROTHROCK
Producer, record label owner, and recording artist Tom Rothrock has played an integral part in the careers of Elliott Smith, James Blunt, and Beck before launching a solo career with the 2006 album Resonator. Beck's breakthrough hit, "Loser," was originally released on Bong Load Custom Records, a label Rothrock formed in the early '90s with fellow producers/musicians Rob Schnapf and Bradshaw Lambert. Rothrock and Schnapf went on to record Beck's platinum-selling debut, Mellow Gold, with another producer, Carl Stephenson. Rothrock and Schnapf also handled production for the track "Ramshackle" on Beck's 1996 album Odelay, and a year later the pair were nominated for an Oscar for their recording of Elliott Smith's "Miss Misery," featured in Gus Van Sant's film Good Will Hunting. Smith's 1997 album Either/Or and his 1998 effort XO were also helmed by the duo, and two years later they were responsible for the crisp sound of Richard Thompson's Mock Tudor. Their work on the Supreme Beings of Leisure's 2000 self-titled album found them firmly in command of the trip-hop sound.
In 2002 Rothrock worked on the heralded About a Boy soundtrack with Badly Drawn Boy and in 2004 he composed the music for the Michael Mann film Collateral. His work on James Blunt's 2005 album Back to Bedlam helped earn Blunt five Grammy nominations that year. In 2006 he began his solo career with the full-length and entirely instrumental Resonator, named after a type of acoustic guitar with a metal center that's often referred to by its brand name, Dobro. The Bong Load Custom Records label was revived to release the album.  - David Jefferies