It was a Hunnypot Holiday Celebration last week, as Hunnypot Radio was engulfed with Holiday cheer for final radio show of 2011.

DJ Hot Tub Johnnie kicked off with ole songwriter Lindi Ortega's special Holiday song "Christmas Eve With You" and from there Hot Tub set the party off with the latest cuts from Martin Solveig / Dragonette "Big In Japan", Skull Tape's "Crop Circles", The Glass' new single "Washed Up" and Hot Tub premiered the brand new JJ & The Spectacular single "Don't Let Go" a Hunnypot exclusive!

LA hip hop MC Azad Right made his first Hunnypot Radio appearance in support of his new album The Time Is Right which is available for FREE!  His fast rising single/video "The Fire" has already eclipsed well over 700k views and is quickly putting Azad Right as one of the top artists to watch in 2012.  Due to a vocal illness he was unable to perform, but we promise to have him back in the new year!

Our industry special guest was Gwen Bethel Riley (Disney Mobile/Tapulous), a true music tastemaker who is in charge of all things music for the #1music game app in the world Tap Tap Revenge.  On the verge of releasing the 5th installment of TTR, Gwen played her top tracks featured in the game over the past year, featuring music from, OK GO "The Muppet Show Theme", Awol Nation "I've Been Dreaming", Kidstreet "Birthday Boy" and much more.  The new TTR5 will be out very soon…featuring music from ole/Hunnypot artists - for all info stay tuned!
We also had a special performance by LA/Chi Town hip hop MC/producer E-Train. Who performed two unreleased tracks including the hard banger "Wreck The Discotech".  E-Train is set for a big 2012 with a video release for his single "Glow So Hard" set to drop early in the new year!

DJ Boom Shack closed out with his final set for 2011. Opening with his favorite Holiday gem for 2011 "Christmas Everyday" by Gerald Walker & The Family which set the mood right for new music from Swiss Lips "Grow", Gwen Bunn "Here I Go" (prod.The Geek Squad) and Natalia Kills (feat. Far East Movement) "Lights Out".
 Our Holiday sing-a-long was "Do They Know It's Christmas" by Band Aid.  12/12/2011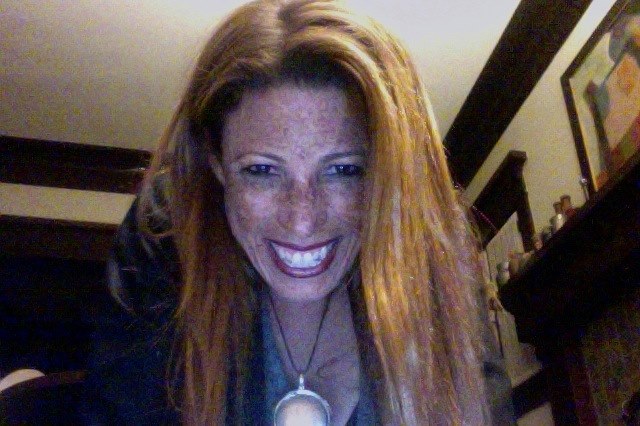 GWEN BETHEL RILEY
Our first guest DJ in the Hot Tub is industry tastemaker Gwen Bethel Riley (Disney Mobile | Tapulous). Gwen is head of all things music at Disney Mobile | Tapulous - one of the most highly regarded gaming app development companies in the world. With that being said Gwen will be coming fully loaded with some killer music selections and maybe even a few Holiday gems as well!!
---
AZAD RIGHT
LA hip hop artist Azad Right will be joining us for a special live performance from the Hot Tub. Azad is on quite a roll right now as his fast breaking single/video "Fire" has garnered well over 700k views in less than 3 months! Azad has recently opened for Kendrick Lamar, Jay Rock and Tinie Tempah and will be set to lay some killer jams for us live in the Hot Tub!