2012 kicks off with a bang!!  Hunnypot Radio opened up with its first show of the New Year at the Libertine.  Thanks to all who came out it was an incredible night!

Hot Tub Johnnie's first track of 2012 was Charles Bradley w/ "Heartaches & Pain". His set would get even better with tracks like "212" by Azealia Banks - one of Johnnie's top artists to watch for 2012.  With new songs from Mic Terror, Dru, Ke$ha and Hunnypot favorite Far East Movement who will be releasing their sophomore album later this year.

LA pop, rock, soul singer-songwriter Jason Hemmens performed a brilliant 2 song set featuring his top single "Kissing, Dancing, Singing" and the instrumental jazz masterpiece "People of the Street" which included a captivating saxophone solo by Hemmens.  His live performances have been creating quite a buzz in LA and we expect even bigger stages this year and possibly a national tour - we'll keep posted.

Top industry tastemaker Carter Smith (founder/owner, Rollo & Grady Music Blog) made a special guest appearance on to play some of his current top rock gems.  Highlighted favorites from the set were - Analog Rebellion "Father Abraham(Demo)", the exclusive premiere of King Khan & The Shrines' "Bite My Tounge", The Owsley Brothers' "Pure Lust" and Cheerleader "Do What You Want".  Be sure to head over to Rollo & Grady to check out his top Industry and Artist album picks for 2011 - including Hot Tub Johnnies' top album list.

Sum-in-1, the rising LA hip hop producer/MC took over the air-waves to perform 2 bangers "Venga Venga" and "Listen To The Beat" off his latest full length LP And Then Sum.  The album is a collection a finely crafted hip hop, pop, rock, reggae and dubstep songs including the golden nuggets "Launch Pad", "If I Fall" and "Underground Anthem" whose video was last week's pick of the week.  Sum-in-1 has new videos in the works and is preparing for a 3 concert tour in Japan - big things on the way!

DJ Boom Shack handpicked his premiere Hunnypot set which included new cuts from The Escapists "Post Gospel Blues", Tinie Tempah "You Know What" and VA hip hop MC Cane and his banger "Crewz Pop 2011". Be sure to check out the full show to stream or download at the Hunnypot Radio site.
Our 228th sing-a-long was "Believe" by Cher.  01/02/2012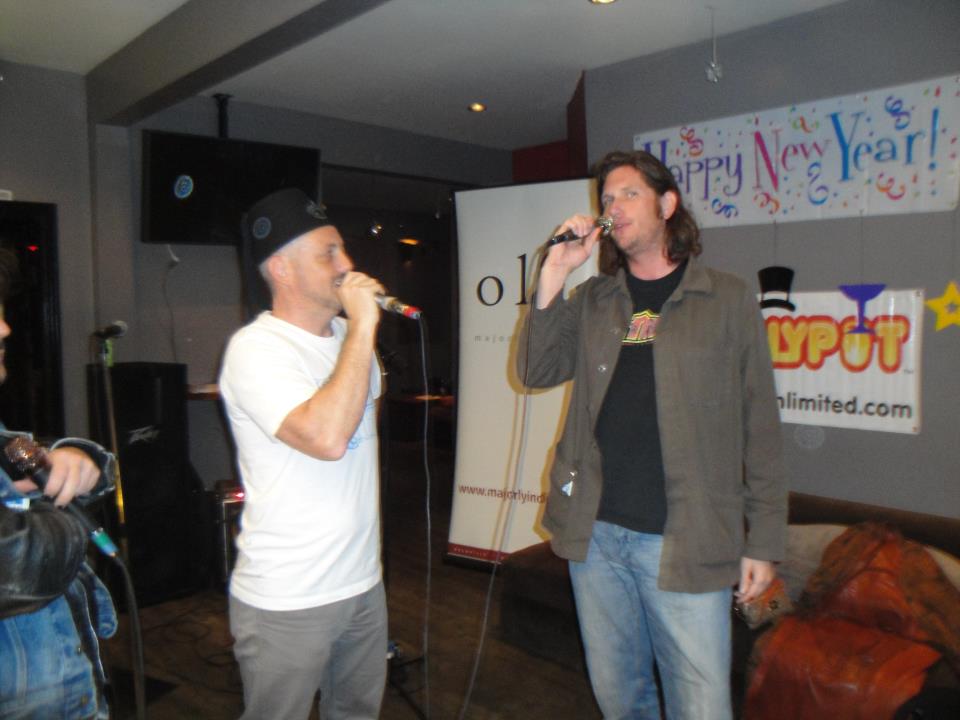 CARTER SMITH
Join us as we kick off 2012 with the first Hunnypot Radio Show of the year live at the Libertine - Monday, Jan 2nd !!
We welcome sought-after industry tastemaker Carter Smith, owner of the 
Rollo & Grady
 music blog, KXLU DJ and music consultant for Fox's American Dad. With his vast musical knowledge and love for finding great artists, Carter is sure to have a fresh picked set of new music to share.
---
JASON HEMMENS
Musical guest Jason Hemmens will be performing live. This rising young LA pop, soul, rock singer-songwriter and multi instrumentalist is quickly becoming a well known live attraction around LA. Jason, a true multi-instrumentalist, who is, as well as being an accomplished vocalist, fluent on Saxophone, Harmonica, Piano and Bass, has performed with the legendary Stevie Wonder and many others. Be sure to check out his music video for "Kissing Dancing Singing".


---
SUM-IN-1
LA's own Sum-in-1 will be on hand to perform a few tracks off his latest album And Then Sum. This MC/producer is quickly proving himself as one of the top artists to watch in 2012. Providing a fresh new sound his latest effort And Then Sum has everything from Dubstep, hip hop, pop, rock and reggae influenced sounds. Be sure to check out his latest videos for "Launch Pad" and "Underground Anthem".
Be sure to stay tuned for the launch of the Hunnypot Online Store through our friends at HD-LV Apparel Resources.  The store will feature HP gear including Tee's, Hats and more!
Full schedule & set times below:
Hot Tub Johnnie: 7pm - 8pm
Jason Hemmens: 8pm - 8:20pm
Carter Smith: 8:20pm - 9:00pm
Sum-in-1: 9:00pm - 9:20pm
DJ Boom Shack: 9:20pm - 10pm