Another classic night at Libertine on the Sunset Strip in West Hollywood CA! THE KINGS (MISTER ZERO & DAVID DIAMOND "This Beat Goes On/Switchin' To Glide" surprised us with a quick interview. Hot Tub Johnnie welcomed his dear friend Jon Rosner to the party for an official "Interview" (As always the word is used loosely) and DJ Set. We chatted to Mr. Downstairs and Jo' LuQ performed live. Mark Foley a.k.a. DJ Boom Shack closed out the Hunnypot get-down. 
The Guess Who - American Woman was our Sing-A-Long.  01/23/2012  -John Anderson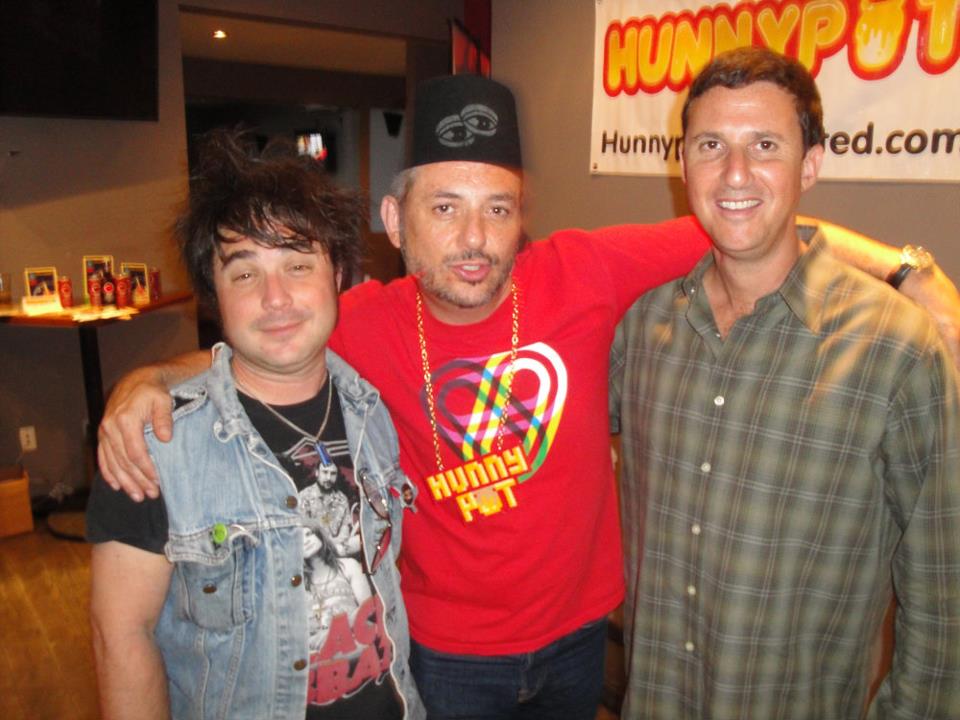 JON ROSER (pictured right)
Longtime music publisher and veteran tastemaker Jon Rosner (JR Music) will be joining us in the Hot Tub for an interview and DJ set of some of his latest favorites. Rosner, formerly of The Bicycle Music Company has a deep musical mind and an appreciation for great songs. We all are very excited to have him with us.
---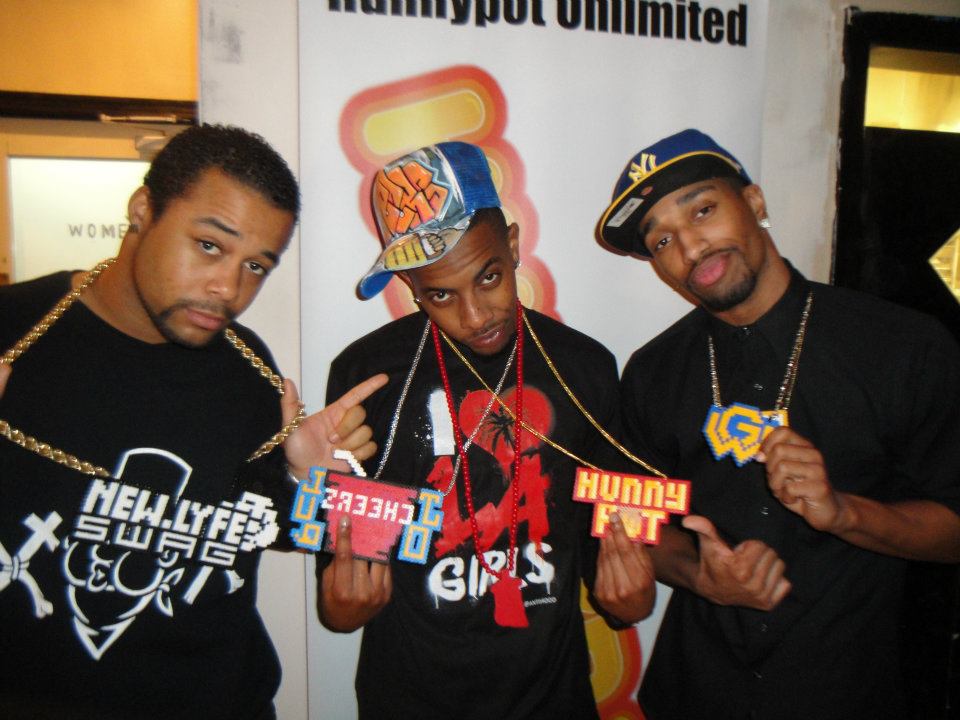 Jo' LuQ (PICTURED CENTER)
Our 3rd and final guest of the evening is California raised hip hop emcee Jo' LuQ. His songs focus on the culture of Hip Hop and celebrate the spirit of life. He'll be making his first live appearance in the Hot Tub. We urge you to check out his video for "Backpack" and also be ready for the club banger "Liquor In My Cup".
---
MR. DOWNSTAIRS (INTERVIEW)
Our first guests are LA indie, pop rockers Mr. Downstairs. The group is the brainchild of Dani Artaud formerly of widely popular electro/pop dance group the Millionaires and Asia Whiteacre. Their infectious new single called "Legendary" has created quite the buzz on YouTube sparking many people to offer their own renditions of the song. Be sure to check out the official "Legendary" video on YouTube as we expect a very busy 2012 for this group.