Last week marked the return of Hunnypot Radio to Beverly Hills at the pristine Metropolitan Creative Studios. The return featured a killer show with new handpicked selections from Hot Tub Johnnie and DJ Boom Shack. Hot Tub Johnnie displayed new fresh cuts from Real Estate, The Asteroids Galaxy Tour, Best Coast, HP artist Peachcake, Hard Ton and many more.
The return to Beverly Hills also lured in some special guest HP favorites like 16 Barz and Piney Gir. LA hip hop artist 16 Barz debuted his brand new single "Say Yeah" and did a high energy performance of another new track "Nitro". London based rocker and longtime HP lover Piney Gir stopped by the show to premiere her new single "Outta Sight". Be sure to check out Piney Gir perform live tonight @ The Hotel Cafe – showtime is 7pm sharp!
Our industry guest DJ was music supervisor, Michael Gross (TBWA/ChiatDay). AKA – DJ MG, Gross featured a jammin' set of his favorite tastemaker cuts which included classic artists like Bob Dylan and Lenny Kravitz to new favorites like The Heartless Bastards, Chairlift, Rhye, Blood Orange, Flight Facilities and many more. If you would like to hear more from the creative mind of Michael Gross, keep your ears locked to your TV sets for some of the latest Gatorade, Visa, Nissan and Pepsi commercials.
Our musical guests of the evening were HP artist and LA based urban pop group hUH (Have U Heard). The group just released their self titled debut album and stopped by for a intimate live performance and to premiere some new cuts off the album. The boys opened with their stylish pop gem "Vampire Blood" leading into upbeat performances of their standout tracks "Anywhere U Go" and the smoothly laced "Thalia".
Our 240th Hunnypot Radio Sing-A-Long was a "Hurts So Good" by John Cougar Mellencamp!!  06/18/2012
MICHAEL GROSS
We will be joined by industry tastemaker, Michael Gross (Integrated Broadcast Producer/Music Supervisor, TBWAChiatDay). Michael or otherwise known as DJ MG will be providing us with a special handpicked DJ Set of his current favorite jams. You have probably witnessed some of MG's creative genius through TV ads for Pepsi, Gatorade, Nissan, Visa the Grammy's and much more. He has worked on projects and produced events with the like's of Adele, Skrillex, Foo Fighters, Fitz and the Tantrums, Dengue Fever and many more buzzing and established artists. So get set to enjoy an exceptional interview/DJ set by one of today's top music trendsetters.
---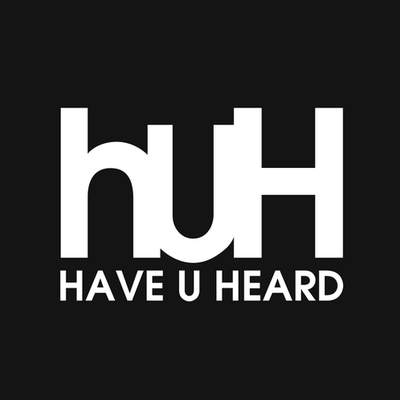 hUH (Have U Heard)
We also welcome Hunnypot favorites and LA based electronic, urban/pop group hUH (Have U Heard). hUH, is the collaborative work of writer/vocalist Noah Lowman, electronic producer Devin Dilmore and emcee/producer Aaron Mostow. Their music is an experiment in song; part pop, part electronic, part hip hop, part bizarre. The boys will be joining us for special live performance and interview from the Hot Tub. We recommend you check out their smoothly laced debut single "Thalia".