Summer is in full gear now and last weeks' Hunnypot Radio Show was a scorcher! Hot Tub Johnnie lit it up with his latest set list which included new jams from Beware Of Darkness, Gwendolyn, Quintron, The Temper Trap, The Royalty and new party jams from the likes of Far East Movement, Ludacris, Gzus Piece and much more. It was the perfect set to kick things off for our all girl special guest night.
Our first guest was the wonderful Mollie Moore (A&R, Atlantic Records). Mollie came with a killer set of new and upcoming acts including Atlantic Records' own Kitten where she featured their single "Cut It Out". A few other buzzing acts she tipped us to were GRiZ, Mimosa, The Spell, LA's breaking act Wildcat! Wildcat! and their new cut "The Chief". Be sure to keep your eye out for Kitten and stay tuned to @Molliemogo for more new tastemaker trends.
Our musical guest was the sexy and talented Gina and The Eastern Block. Gina Katon a former Pussycat Doll from Hell, came on the show and blew everyone away. Gina and her dancers aka the "Mafia" did an absolute sizzling performance with dance moves that should be illegal in public, but we loved it! They performed the standout songs "So Hungry", "This Is F**king Rock N' Roll" and "Identity Thief". If you missed the performance be sure to check out the complete live set by Gina and The Eastern Block at HP's YouTube page. Stay tuned to @ginakaton for all show updates – you will thank us :)
Boom Shack's DJ set featured a special guest performance by Jo LuQ' of his latest single "LA Girls" (Remix feat. Aria Johnson & Dop Vigor) which is currently charting on CDBaby. Boom Shack also featured some new cuts by Audra Mae & The Almighty Sound, Wick-it the Instigator, Electric Guest, Angel Haze and more.

Our 241st Hunnypot Radio Sing-A-Long was a "Don't You Want Me" by Human League!!   07/02/2012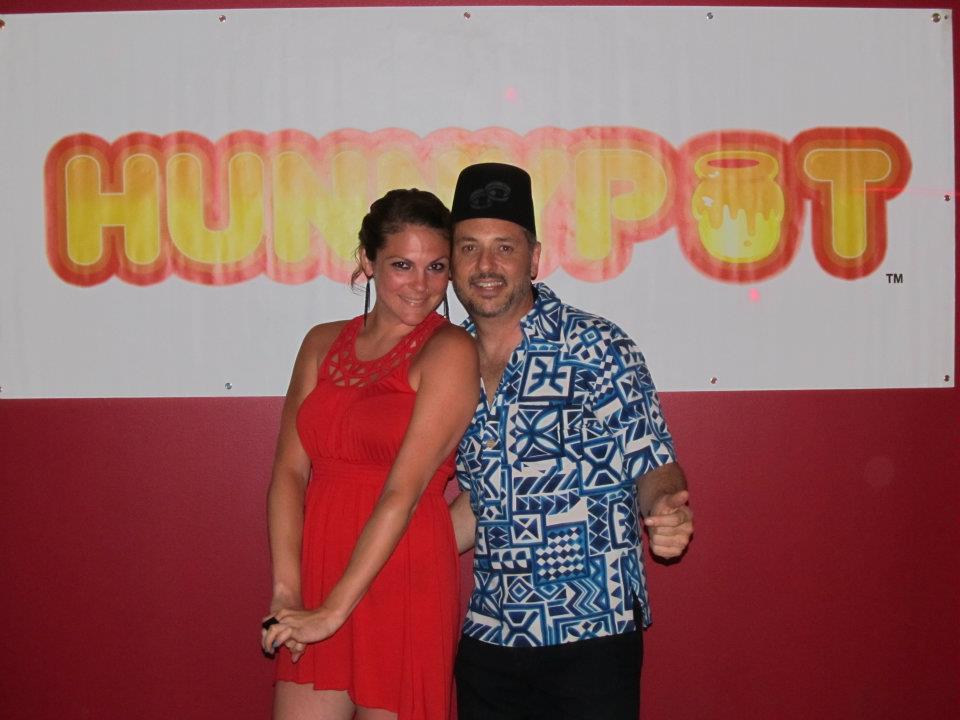 MOLLIE MOORE
Including a special guest DJ set by Atlantic Records' rock/pop A&R Director, Mollie Moore. Before becoming one of the top tastemakers in the business today, Mollie began her music career in the A&R department at RCA Records, where she went on to running the day to day management for OneRepublic. She is currently an A&R Director in the rock/pop dept. at Atlantic Records and a licensing agent at the boutique Film/TV licensing company Lip Sync Music. Mollie also books shows and curates music oriented events in and around Los Angeles. She will be joining us in the Hot Tub for what is sure to be a swaggering hand picked DJ set of that hip new hotness.
---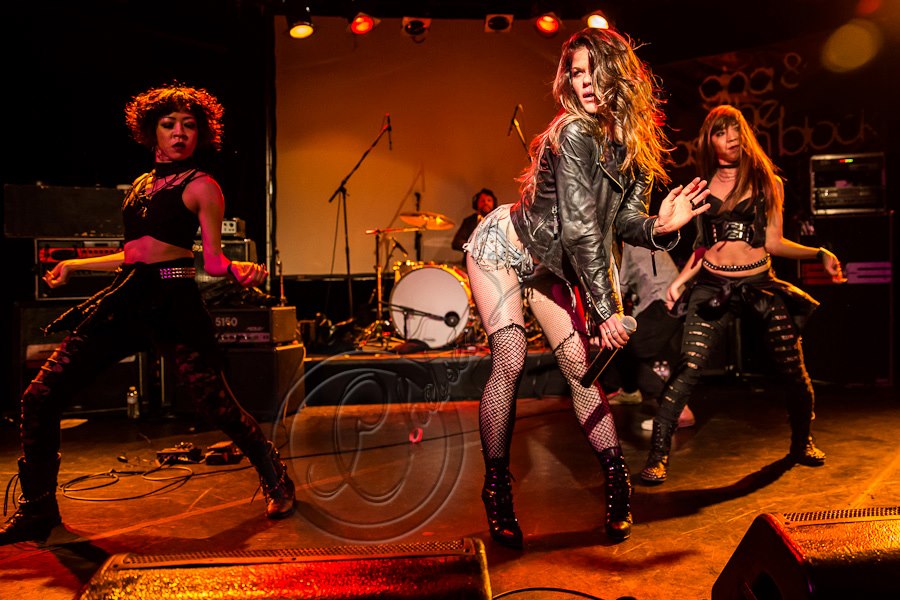 GINA AND THE EASTERN BLOCK
And to round out our all girl line-up will be LA electro-pop-rock group Gina and The Eastern Block. Spearheaded by the beautiful and talented Gina Katon, a former Pussycat Doll from Hell, Michigan who has graced many a stage alongside luminaries like Usher, Katy Perry, Jessica Simpson, and Laura Bell Bundy. Gina was cast in the original Hollywood production of "Rock Of Ages" and has big screen appearances in Adam Sandler's "I Now Pronounce You Chuck and Larry" and alongside Anna Farris in "House Bunny". For the past 2 years Gina and The Eastern Block have been doing it big, consisting of Gina killing it on the mic/dance moves and Todd Weinstock (former guitar player of Glassjaw) providing colour and texture and producer/drummer Marc Jordan (The Cult, Velvet Revolver) laying down muti-continental grooves and beats. Be ready for a full out rock and roll performance - a maniacally cerebral live show with four very tantalizing and visually appealing female backup dancers (AKA the Gina And The Eastern Block "Mafia").

FACEBOOK