Hunnypot Radio returned to Beverly Hills last week for 1 more blowout night of craziness. Hot Tub Johnnie as always kicked things off with a bad ass set of new cuts from Azealia Banks, Dragonette, Lost Weekend, Travis Raab, French Montana, HP artists' Lost Weekend and hUH and even dropped a brand new Jamiroquai single on us "White Knuckle Ride" plus many other new jams, including a tribute set to The Frogs in honor of the late Dennis Flemmion.
Our first industry guest was Juan Gonzales aka DJ Luos from KMAX Radio. Luos featured a smokin' set of new and upcoming hip hop from the likes of Young Realm & K-1, Dox Diggla, Annmenz, Kiki Smooth, DMX and many more. Be sure to check out the complete playlist and also tune in every Saturday at 2pm on KMAX 550AM

We also welcomed LA based hip hop, singer-songwriter Ben Burgess. Ben originally from Texas joined us to perform and premiere some hot new jams off his forthcoming release due out very soon. Burgess took to the airwaves and performed awesome stripped down acoustic renditions of his songs "Stripper Pole" and "All About You". We also premiered for the first time a new song "Rock On" which will be released on his up coming yet untitled album.

Boom Shack also added to the mix, closing the night out with new cuts from Jo LuQ', Murkage, Oddisee, Angel Haze and more.
Our 242nd Hunnypot Radio Sing-A-Long was "Call Me Maybe" by Carly Rae Jepsen!!  07/16/2012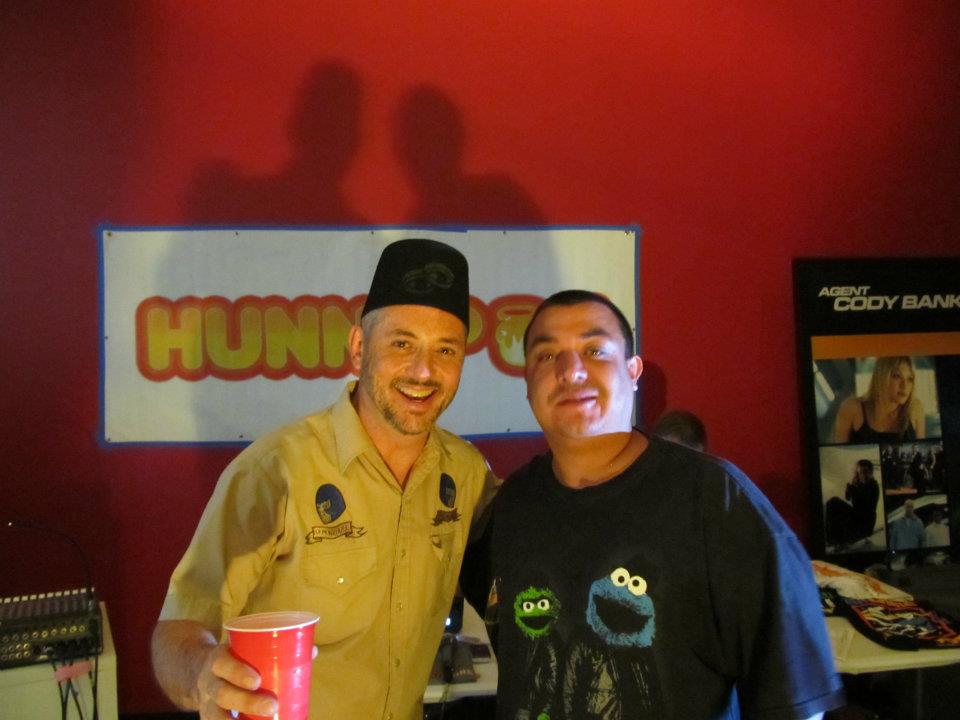 Juan Gonzales AKA (DJ LUOS)
There will also be a special guest DJ set by Juan Gonzales AKA (DJ LUOS). DJ LUOS is the Founder/Creator of the LA hip hop music blog Reelstreetmusic.blogspot.com and hosts the Soul Of The Streets radio show every Saturday on http://KMAXam.com.
---
BEN BURGESS
Our musical guest of the night is Texas born // LA based hip hop/pop singer-songwriter Ben Burgess, who will be joining us for special live performance. His journey to California began with a phone call from a friend who had passed along his song "Chillin' in the Summertime" to the Jonas Brothers, who would eventually cut the track for their 2010 album Jonas L.A. Since then Ben made the move to LA and is known for his fun loving summertime sound on songs like "Party Like A Pornstar" and "Whatcha Gonna Do" which you can download off his free.
---
Hot Tub Johnnie will also be doing a special tribute to the late Dennis Flemion of The Frogs who just recently passed away at the age of 57. A truly sad ending to one of the '90s cult hero's. The Frogs were formed in 1980 and helped break the lo-fi art rock form and were cited as big influences to bands like Nirvana, Pearl Jam, Beck and Smashing Pumpkins. Check the link below to read a nice piece on Dennis and also watch some classic video clips at chicagoist.com.