Last week was our debut show at The Mint LA and it was a packed house as we popped the cherry for our new Hot Tub home. Kicking the show off with a smokin' new housewarming set was Hot Tub Johnnie who played current singles from Raquel Rodriguez, Casey K., SOLARDRIVE, The Strypes, Bonhom, Hanni El Khatib, Here We Go Magic, What's Eating Gilbert (Live on HPR 6/17) and much more.
Coming back for her second Hunnypot DJ set was music supervisor/tastemaker, Sanaz Lavaedian of mOcean (nominated for 6 Golden Trailer Awards 2013). Sanaz is the go to gal for all things music on many of today's huge box office trailers like Avengers, Hangover III, Wreck It Ralph, The Call and many more. With that said Sanaz gave a a little taste of some of her top artists this year so far which included cuts from P.O.S. w/ Bon Iver, Hanni El Khatib, Yeah Yeah Yeahs, Glass Animals, James Blake and much more. You can listen to her whole set with playlist HERE.
Setting off the first Hunnypot live performance at The Mint was none other than LA favorite Cisco Adler. Before taking the stage Cisco sat down for a brief interview with Hot Tub Johnnie as they reminisced on the early days of Cisco and coming up with Mickey Avalon. And bringing it full circle Johnnie played Cisco & Mickey's "Jane Fonda" and also dropped "Boom Boom Boom" the new single off Cisco Adler's latest album Aloha. Cisco took the stage and it was smooth sailing from there on as he jammed out with his acoustic guitar backed with soothing beach infused beats. The highlights of the night were the standout tracks "Medicine", "Ur The One" and "Waking Up In Paradise" which turned the Mint into a beach party. Head over to http://bananabeat.com for all the latest from Cisco including his new One Way EP with Tayyib Ali. Big s/o to KelleeMack PR for setting everything up!!
Sailing into our next set for their first ever live performance was LA based duo and HP favorites Bonhom. Preparing for the release of their debut EP Top of the World, the boys cruised through a set featuring the dream-pop singles "Live For Now", "Free My Love" and electro alt rocker "Animal".
Hunnypot's own and LA electro pop, funk, brother duo, Das Tapes joined us for another classic live performance as they gear up for the release of their forthcoming EP Supreme due out on May 28th. The boys displayed an exceptional live set featuring party favorite "This Party", the Prince cover "Kiss", "Dynomite" and more.
Closing out the night was none other than LA based singer-songwriter, Anna Rose. Ms. Rose took to the stage and performed a laid back set of soothing r&b pop jams. Anna is currently preparing to release her new EP and putting the finishing touches on the lead single/video which will be out soon.
All in all, it was another amazing show put together by the incredible Hunnypot Unlimited team. Huge thanks to everyone that came out to support, performed, and both the The Mint and Hunnypot crews. We couldn't make it all happen without each and every one of you!  05/06/2013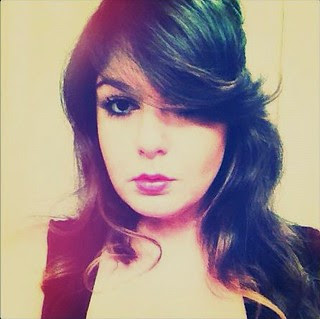 SANAZ LAVAEDIAN
Industry tastemaker, Sanaz Lavaedian (Music Supervsior, mOcean). Sanaz started out in 2009 as music coordinator for Robin Kaye's SynchroniCity. In 2010 Sanaz joined Reel Music under theguiding mentorship of Robin Urdang and worked on projects such as ABC's Brothers & Sisters, FOX's The Good Guys, USA's Burn Notice, Rabbit Hole, Pirahna 3D, L!fe Happens, The Oranges and 2011's critically acclaimed Beginners. Sanaz recently finished work on the 2012 films Some Guy Who Kills People and The Giant Mechanical Man.
---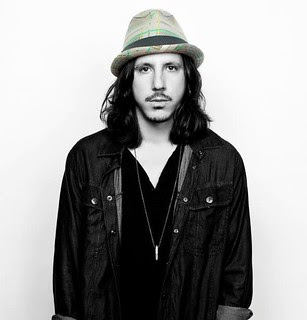 CISCO ADLER
Cisco Adler is a Singer/ Songwriter/ Producer with Top 40 hits and a worldwide community of fans. He is also the head of the record label that is re-writing the rules of the game. Entertainment marketing and the music business have been a part of the Adler name for generations and Cisco is poised to take the institution of the traditional record label into an entirely new realm. With a firm understanding of lifestyle and what is ahead, Adler has used this insight to pioneer many categories. Leveraging talent, relationships, and the quintessential California vibe, Bananabeat will be the new model that puts artists, fans & brands in the same room connecting and building in a genuine way. The Bananabeat way.
Twitter  Facebook  Cisco Adler Website  Banana Beat Website
---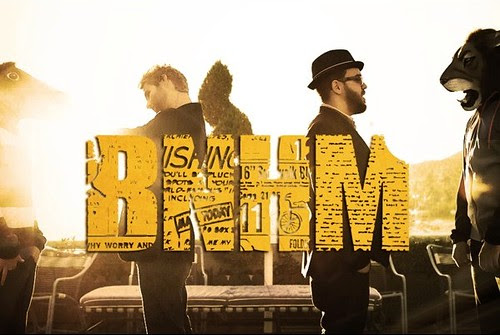 BONHOM
Hunnypot's own Bonhom is the new LA based pop project co-created by two musical masterminds: singer/songwriter James Coleman and DJ, producer, and songwriter Diwon. Together, they produce their own unique brand of epic dreamlike pop. Their latest release, "Live For Now", which premiered on Spinner, is the first single off the forthcoming Top of the World EP, set to be released in early 2013. The release included a remix by Dubstep duo, Neutron – made up of Hollywood producers, Laze & Royal responsible for some of the hottest songs by Tyga, The Game, Chris Brown, Ke$ha and more. With the release of their "Live For Now" song and music video, Bonhom defines the style of Dream-Pop. From the danceable beat to the dreamy vocals, it combines a classic pop sound infused with a modern 2013-style production.
---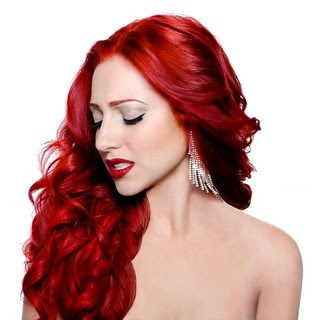 ANNA ROSE
Performing artist, Anna Rose began training classically in Opera at age 11. After graduating from the University of Michigan, where she studied Theater and Voice, she made her way out to Los Angeles and began developing a fan base performing and recording as a pop artist. She has opened for the Pointer Sisters, has been featured in FHM magazine on-line, and has been nominated for an HMMA for best pop song, "Hard Driving Me Crazy". Anna will be premiering new tracks off her forthcoming EP and is currently filming a brand new video which will be released soon!
---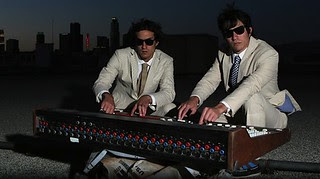 DAS TAPES
Hunnypot's own, Das Tapes are an LA electro-pop duo consisting of brothers Kevin and Mark Ignatius who will bring their dark, sexy and feverish synth driven pop experience to The Central stage. They will be doing an exclusive interview from the Hot Tub, followed by a live performance that will surely erupt into a wild dance party, so be ready to move and shake that thang! Check out the groups awesome music video for their smash party single "This Party". The boys will also be premiering new tracks off their forthcoming album which will be released mid 2013.