Hot Tub Johnnie and the HP Radio crew once again delivered an outstanding show for all who attended The Mint LA and/or listened live online. Johnnie kicked off the 266th radio show with a smokin' set featuring gems from Oliver Tank, Brøthers, Here We Go Magic, Peachcake, Kasey K., The Cataracs, 5150 Squad and much more.
Our special guest of the night was none other than 25+ year music industry veteran, Andy Ross (Cutting Edge Group). Andy prepared an exceptional set that paid tribute to the punk years or "Thatcher Years" that shaped and pioneered the early punk music scene in Britain. Andy's set was loaded with classics from Sex Pistols, The Jam, The Clash, Jilted John, The Smiths, The Specials, and Elvis Costello.
The first live performers of the night were LA based indie-pop duo, Blazing Hips. Playing only their second official show together, the boys came out with a groovy edged, retro pop set that featured their standout singles "The Wolf" and "Cheetah" a quirky uptempo synth-pop, dance gem.
Our second performer of the night was LA based indie rock, singer-songwriter, Inch Chua. Quickly establishing herself as one of the must-see acts in the LA scene, Inch and her extremely talented band completely stole the show; taking it to a whole new level. Inch's guitar skills and vocals were explosive, especially while premiering new material from her forthcoming sophmore album, due for release later this year. Be sure to stay tuned to Inch Chua on Facebook and Twitter for all the latest happenings.
Coming back for an encore performance was none other than LA based (London bound) sister DJ duo, Le Twist. This was a very special performance, as it was Le Twist's final LA show before they treked across the pond to London town. It was the perfect send off for the girls who prepared an exposive dance set loaded with many of today's top hip hop, trap, pop, house and electro bangers. Briana and Dani will be hugely missed, but we wish them all the best on their musical dance journey. Be sure to stayed up-to-date on all of Le Twist's latest dance mixes at http://mixcloud.com/LeTwistLA.
Officially closing out the night was Hunnypot fav and LA based (via Chicago) MC/producer, E-Train. Joining us for a brief exclusive performance, E-Train and Blingstein premiered 2 new unreleased trap bangers that we can expect to be dropping very soon.
Huge thanks to everyone that came out to support, perform, and both the The Mint and Hunnypot crews. We couldn't make it all happen without each and every one of you!  06/03/2013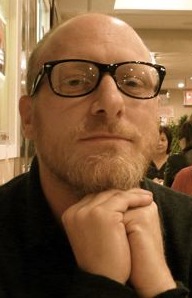 ANDY ROSS
Andy has 25 years experience in the music industry. He spent 10 years at Courtyard Management (Radiohead, Supergrass), where he managed new artists, ran the record label and publishing company. Andy was also Head of Marketing at Freakstreat Records (Shola Ama, D-Influence). He moved from London to Hollywood 10 years ago and has since grossed over $1m in placements for the bands he has managed, including the 'Grey's Anatomy' theme tune, as well as working on music for over 100 commercials. He has supervised and coordinated music for over 80 movies in the past 3 years. He currently manages Cutting Edge Group's North American music department, and loves fusion music, anything with soul, originality or that stands out from the crowd....
---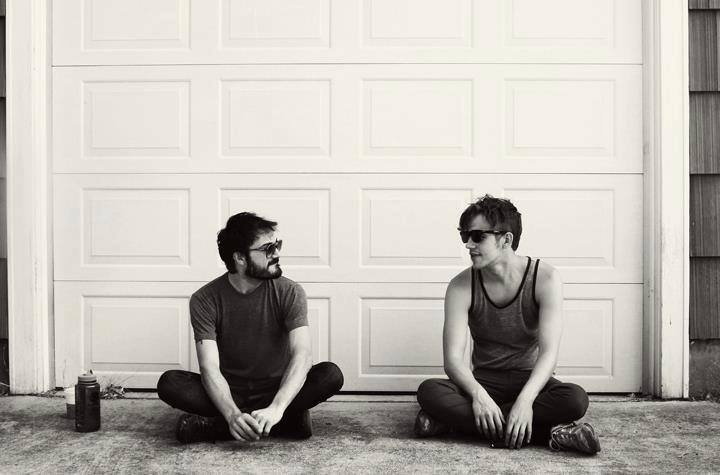 BLAZING HIPS
Blazing Hips is an indie-pop duo from Los Angeles with a curious fixation on the animal kingdom. Formed in 2013, The group has already produced two fauna-pop favorites; "Wolf" and "Cheetah" Employing a veritable zoo of sounds- fuzzy vocals, groovy bass, bombastically retro synths, drum machines and tambourines, Blazing Hips makes 4-minutes-and-under safaris into the jungle of retro edged pop, emerging as a final earworm chorus brings things to an almost too-soon close. Blazing Hips is Nicholas Tashjian and Kelvin Stewart. Nick goes to bed at a reasonable hour and always wears comfortable shoes. Kelvin likes weak tea, saltines, and a warm bath. Both can be found at Blazing Hips shows around the LA area, or working on forthcoming releases.

Facebook  Bandcamp


---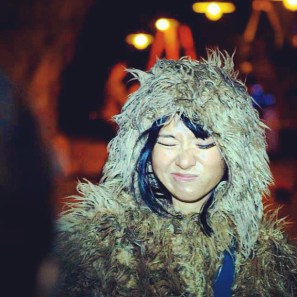 INCH CHUA
Born and raised in a colourful family of theatre pedigree in Singapore, Inch was always destined for the performing arts. She learnt the guitar and started songwriting while enrolled at fine arts school. In 2009, Inch gained the attention of music critics with the release of her debut EP, The Bedroom - a collection of playfully delightful melodies. The success of The Bedroom opened the door to her first invitation to SXSW Music Festival in 2010.

Since then, Inch played at The Canadian Music Festival and again at SXSW in 2012, opened for The Like, Katy Perry, Macy Gray and Vampire Weekend, performed at Asia's key festivals MIDI (Beijing, China), Mosaic (Singapore), Baybeats (Singapore), Music Matters (Singapore) & TEDxWomen (Washington DC). Following The Bedroom, Inch released Peace, Love & Mistletoe in December 2009; and an acclaimed full-length album Wallflower in 2010.

Currently based in Los Angeles, Inch is working on her sophomore album Bumfuzzle; a work which has had her ruminating on coming of age and penning rawer, darker material.

Website  Facebook  Twitter
---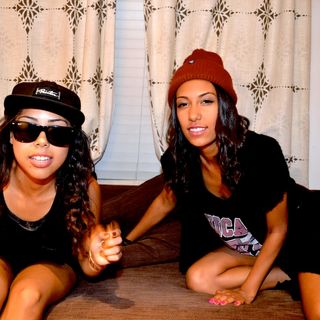 LE TWIST
The LA based sister DJ duo Le Twist will be spinning the best of best in trap, hip hop, electronic, house and more for Hunnypot Radio. The duo consists of the talented young tastemakers Briana & Dani Beauvoir who be premiering some killer mixes for us all to GET TWI$TED too. Check out the ladies' latest mixes at http://mixcloud.com/LeTwistLA.

Twitter  Facebook  Instagram