Hot Tub Johnnie and the HP Radio crew took to The Mint last week for the 267th radio show! Hot Tub kicked off the show and eased into his set with an old classic by Bertha Tillman, and soul gem "Femme Fatale by Aloe Blacc. Other top cuts from Hot Tub's set included songs from Dirty Beaches, Wale, A$AP Rocky, Chance The Rapper, Far East Movement, Robin Thicke and much more. Hot Tub also welcomed in Chad Gilbert of What's Eating Gilbert for an intimate sit down interview discuss his early days in New Found Glory and to preview WEG's new song "Babe" off his Nashville Sessions 7 record.
DJ Boom Shack closed out the DJ segment of the night with a blistering set of new tracks by Milky Chance, NONONO, Kanye West, K.Flay, Brick+Mortar and much more. Following Boom Shack's set Hot Tub Johnnie welcomed headlining guest Prima Donna for a brief sit down interview to discuss the band's recent success and preview their current single "Feral Children" taken from their latest album Bless This Mess.
Our first performance of the night was LA based power pop band What's Eating Gilbert. Lead singer, Chad Gilbert took the Mint by storm as they crushed through their set of catchy high energy pop songs with an infused style of rock, punk and pop. Be sure to check out their website and stay up to date with all the latest on What's Eating Gilbert.
The next act to hit the stage was none other than LA's own 5-piece rock band Prima Donna. The band performed an exhilerating set of rock n' roll jams with huge pop chorus' that left everyone feeling good. Definitely one of the top rock n roll acts out today, so do not miss them if you have the chance. They are gearing up for a huge national tour this summer kicking off in San Diego on 7/17 and again in LA on 7/20 at Club Nokia.
Closing out the night was New York based rapper, Zak Downtown, who captured our ears with his own blend of NY styled rap – mixed with electric-hip hop vibes. Zak is currently gearing up for a summer tour with Hoodie Allen and is definitely placing himself in the category of one's to watch in 2013. 
Huge thanks to everyone that came out to support, perform, and both the The Mint and Hunnypot crews. We couldn't make it all happen without each and every one of you!  06/17/2013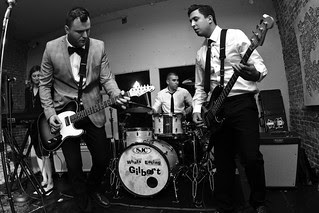 WHAT'S EATING GILBERT
Meet Chad Gilbert, renowned performer, producer, and founding member of pop-punk-rock band New Found Glory. Since 2009 this Florida native is taking brand new strides with his solo project, What's Eating Gilbert? Going back to his early childhood influences, he's infusing his new music with 50's and 60's power pop and old country styles. Expect to hear some great music from What's Eating Gilbert during their spontaneous 2013 tour.

Facebook  Website
---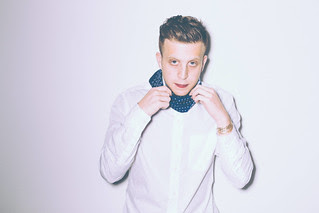 ZAK DOWNTOWN
Rapper and native Manhattanite, Zak Downtown is trying to take over the rap game. He is creating his own blend of New York style, electric vibes, and hip-hop. The focus on capturing hip-hop and creating a sound divergent from what's been done or expected is emblematic of the work. He is redefining what it means to be a hip-hop artist. In the coming years, Zak Downtown is definitely someone to watch as his career is just starting and will only continue to flourish.

Twitter  Facebook  Spotify  Soundcloud
---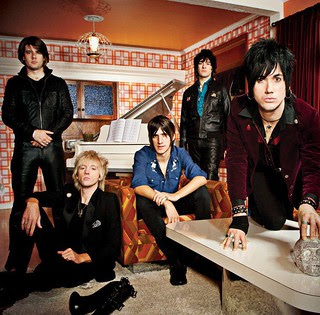 PRIMA DONNA
Is a five-piece rock band from Los Angeles, may be the best garage band of all time, street-smart sounds with a modern twist. The single, Feral Children, was mixed by Grammy winner D. Sardy (Jet, Wolfmother, Slayer, Noel Gallagher, many more), and sonically calls to mind his most successful achievements."If you see Prima Donna's live show, by the time it's over, I guarantee that you will walk out the door knowing that, by god, you've just seen a rock 'n' roll band. Odds are good that you'll also be humming a new favorite melody and grinning from ear to ear too, all while still digesting the rock 'n' roll spectacle you just experienced. And that, my friends, is always an exhilarating feeling".–John Anderson, Twangville