Hot Tub Johnnie and the HP Radio crew put another fantastic show together at The Mint last week for the 268th radio show! Hot Tub kicked off the show with a a brand new version of "Have You Ever Seen The Rain" by John Fogerty ft. Alan Jackson which lead into fresh new cuts from Parquet Courts, Savages, Parade of Lights, Jessie Ware, Das Tapes, Far East Movement and many more.
Our special guest DJ of the night was Music Clearance specialist for The Voice and The Sing-Off, Joey Singer. Joey has been a longtime Hunnypotter and joined Hot Tub Johnnie for an intimate sit-down interview and her first ever Hunnypot DJ Set. Ms. Singer compiled an eclectic set of tunes from artists she's worked with over her career including Jesca Hoop, Kongos, Jukebox The Ghost, Tom Waits, Ben Folds, The Brevet and more.
Hunnypot's DJ Boom Shack closed out the first half of the show with an infectious set of new tunes from Bob Marley & The Wailers (remixed by RAC), Bipolar Sunshine, THUMPERS, MC Jogi, Travi$ Scott and more.
Our first performers of the night were LA based indie-pop duo Oona. Spearheaded by lead singer Oona Garthwaite and Dave Tweedle, the duo with their live band performed an upbeat set of new indie dance jams off their latest EP, Flying at the Sun. The performance was highlighted by their singles "Metropolis" and "Kaleidoscope" which is currently being played on KROQ and will be accompannied by a new music video which will be released very soon. Oona is definitely on our list of One's To Watch for 2013.
Our next performance was none other than Actor/Director/Musician, Jeremy Sisto. You all may know Jeremy from his acting roles in shows like Six Feet Under, Law & Order, Suburgatory and the classic 90s film Clueless. Jeremy joined the Hot Tub for a special stripped down acoustic performace of new songs under his new music project, Escape Tailor. Jeremy performed a well crafted mix of downbeat country folk, R&B, blues ballads, reminiscent of Jeff Bridges in Crazy Heart.
LA based female alt, pop, rock trio, Diamonds Under Fire were next to hit the Mint stage. Lead by singer-songwriter, Vanessa Silberman the trio performed a power house set of raw rock n' roll pop jams that hit with big catchy chorus' and brooding drum kicks.
LA based DJ/Producer and Songwriter, Erez Safir (aka Diwon) closed out the show with a blistering DJ set of electro hip hop, pop and dancehall bangers. However, the standout jams came off his new mixtape, Trap House which he officially premiered on the show. Be sure to check out Diwon's exceptional, dream-pop music project Bonhom, who will be performing around LA this summer.
Huge thanks to everyone that came out to support, perform, and both the The Mint and Hunnypot crews. We couldn't make it all happen without each and every one of you!  07/01/2013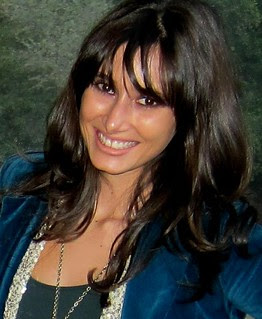 JOEY SINGER
Joey Singer began her career working for music publisher Stage Three Music, representing the catalogs of Aerosmith, ZZ Top and Gerry Rafferty, among others. She then transitioned into music clearance, working for music supervisor and mentor Robin Kaye on three music heavy reality series including Q'Viva, The Singing Bee and Oh Sit!. Following this, she was brought on as West Coast Director for the licensing boutique Platform Music Group. She currently works at Jill Meyers Music Consultants doing clearance for both "The Voice" and "The Sing-Off." Joey also co-runs a ladies' music industry monthly brunch, with over 150 members and counting.
---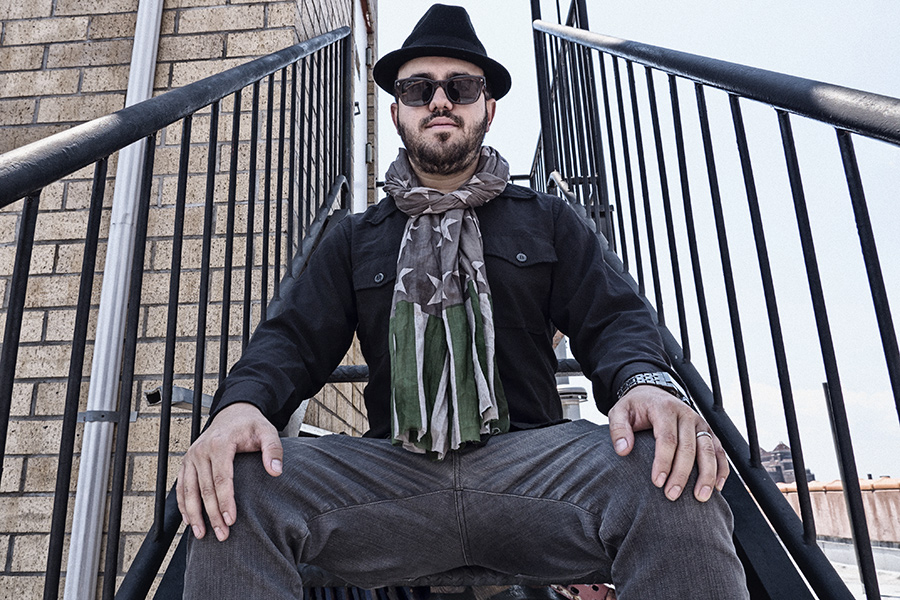 DIWON
Erez Safar – a.k.a. Diwon (pronounced dee-wan) is a DJ, producer, and songwriter and 1 half of the LA based dream-pop duo, Bonhom. Diwon is a global artist. He's known to Los Angeles audiences for his mix of Middle Eastern samples and Baltimore club beats. He is renowned worldwide for his remixes of pop acts like Lana Del Rey and The XX. On the inside, Diwon has the heart of a true-school hip-hop head. A prolific producer, Diwon releases a clutch of albums every year. His upcoming LP, New Game drops this August 20th. Diwon has been highlighted on MTV for his blend of hip hop and dancehall. Most recently MTVu featured his single "The Takeover" starring Andy Milonakis, which TV Guide recently highlighted as "What's Hot." 2DOPEBOYZ & Vibe Magazine's allhiphop.com have also presented Diwon for his rap flips of 80′s inspired sonics. The DJ Booth dubbed him a 'buzzmaking beatsmith', URB said "Diwon is something else…in a profound kind of way", calling his sound titillating and 'juicy for the ears', while The Village Voice described his producing as 'adventurous and banging'. You could check out the graphic video preview of Diwon's New Game album which will be released on Aug 20th.

Follow:
http://diwonmusic.com
https://twitter.com/Diwon
https://facebook.com/Diwon
---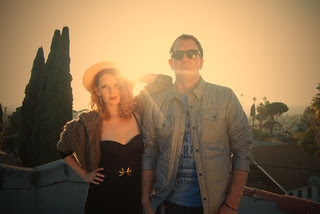 OONA
OONA is the musical brainchild of Dave Tweedie and Oona Garthwaite. Born in 2006 of an impromptu and sparse jam session (Dave on drums, Oona singing), Dave produced a few of Oona's songs, and when they parted ways, Oona recruited some musicians from Craigslist to bring these tunes to the San Francisco club scene. A few months later, Dave had a dream, in which he heard Oona playing at an art gallery. He called her up, and invited her to work on some more tracks. Lo and behold, he joined the band as drummer and musical director. They have since gone on to sell out SF establishments like Bottom of the Hill, Red Devil Lounge, Cafe du Nord, and The Independent, as well as sell over 27,000 single downloads on iTunes. In the world of pop music, where lip-syncing and backing tracks are all but ubiquitous, OONA is the authentic article: great musicianship, a truly unique voice and a raw, vibrant stage presence, delivering well-crafted songs and smart lyrics with passion and intent every time. Don't sleep on it.

---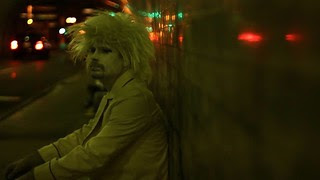 ESCAPE TAILOR FT JEREMY SISTO
Jeremy Sisto is joining the ranks of actors who sing. Perhaps best known amongst Clueless fans for his big-screen take on Coolio's "Rolling With My Homies" -- you know the pivotal scene -- Sisto, an actor of numerous film and TV credits including the ABC sitcom Suburgatory, Law & Order and Six Feet Under, is using his deep, mellifluous voice on a high-concept debut album entitled Escape Tailor. The songs, many of which written and recorded in his home studio, are largely contemplative and downbeat, reminiscent of Jeff Bridges' down-and-out balladry in Crazy Heart, fueled by Sisto's expressive baritone, which frequently rises to a tenor howl. Its themes – alienation and attachment, hardship and faith, transgression and redemption – come alive with Sisto's facile acoustic guitar work, incorporating threads of folk, country, R&B and blues. Escape Tailor is named after Sisto's alter ego (well, Beyonce has "Sasha Fierce"), who has performed in intimate venues in New York City.
https://twitter.com/JeremySisto
---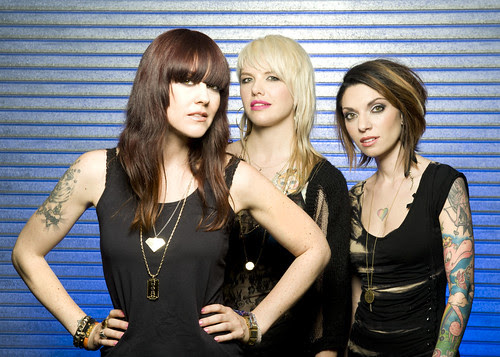 DIAMONDS UNDER FIRE
Diamonds Under Fire began as the solo musical project & heart of Los Angeles based singer, songwriter & guitarist Vanessa Silberman. In 2012 with the addition & collaboration of Jessica Goodwin (drums) & Melinda Holm (bass/vocals) Diamonds Under Fire was re-born & completed. Diamonds Under Fire's 3 piece power house live show & music has often been compared to the raw bare bones rock 'n roll of Nirvana, The Ramones, Chrissie Hynde with the danciness of No Doubt & the vocal pop melody sensibilities of Pink. Diamonds Under Fire has played The El Rey, The Troubadour, The Satellite, The Echo, The Viper Room, & Bootleg Theatre. Diamonds Under Fire has been featured in Guitar Player Magazine with a cover call-out & has been featured on 4 Vans Off The Wall Compilations CDs.