Hot Tub Johnnie and the HP Radio crew once again threw a fantastic show at The Mint last week. For the 269th time, Hot Tub kicked off the show with a fresh new set of jams by Raquel Rodriguez, The Limousines, Surfer Blood, King Fantastic, Crystal Fighters and many more that you can listen to here. Johnnie also sat down for a brief interview with former American Idol contestant, Devyn Rush (known as the singing waitress) who gave the Hottub some insight to her current recordings.
Our first guest DJ was upcoming music supervisor/tastemaker, Justine von Winterfeldt (John Wells Production). Justine stepped into the Hot Tub for her first ever dj set/interview and did not disappoint as he prepared a smokin' playlist of her current favs. Ms Winterfeldt's handpicked selections included tunes from Vintage Trouble,Flume, Gary Clark Jr., Volcano Choir, The Preatures and more.
Closing out the dj portion of the night was Hunnypot resident music curator, DJ Boom Shack. Boom Shack's handpicked selections consisted of new jams from Scorpio Loon, Wolf Alice, Jagwar Ma, Joey Bada$$, Kidnap Kid and many more.
LA based folk-rock, pop, quintet, Will and the Wont's were our first performers of the night and boy did they prepared a brilliant set of foot stomping alt-country rock jams with some serious pop hooks.
Next to hit the stage was LA based (via Burlignton, NC) rock n' roll 4 piece, Jive Mother Mary. JMM completely stole the show with their deep southern power rock jams, which included the highlights "Keep On Keepin' On" and "Down South Manifesto". The boys are currently in the studio recording their third album which should be out later this year.
LA based blues, rock n' roll guitar virtuoso, Jared James Nichols took to the stage with his 3 piece and blew the roof off with his unmatched guitar shredding skills. Having just signed a deal with Sony/MTV's Hype Music Publishing, 2013 is looking to be a breakout year for Jared.
Closing out the night was LA/Japan based power dance-pop duo, Future Boyz. The newly formed rap group consists of producer/rap vocalist, Shum and rhymesayer, Wayne. These two burgeoning international pop stars powered through a fantastic 2-song set of high energy electro-pop jams.
Huge thanks to everyone that came out to support, perform, and both the The Mint and Hunnypot crews. We couldn't make it all happen without each and every one of you! 07/15/2013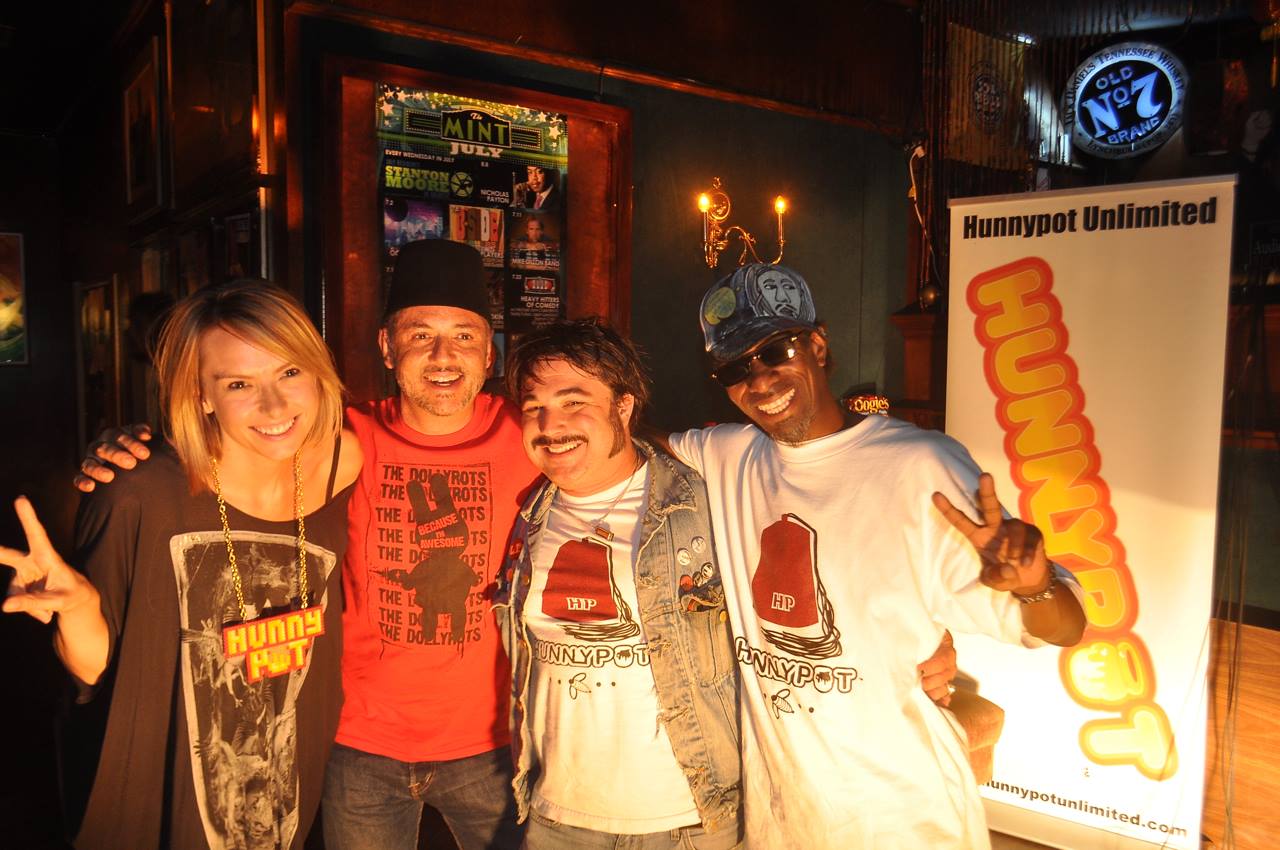 JUSTINE VON WINTERFELDT
Hailing from Laguna Beach, Justine von Winterfeldt started classical piano by age 6 and over the years continued that passion to a degree in Piano Performance from Chapman University. After school, she spent time at Volcom Records as well as Sony Pictures Music and then landed on set of the television productions THE END OF STEVE and MR. SUNSHINE both starring Matthew Perry. After the wrap of MR. SUNSHINE, Justine segued into post-production of the show where she worked with music supervisor Ann Kline. Here, Justine felt this was the career she had been searching for and has continued ever since. She has placed music on various TV shows including PANAM, HARRY'S LAW, and A GIFTED MAN and most currently, SHAMELESS, THE LYING GAME, and UNDER THE DOME. Justine now lives in downtown Los Angeles and is looking for any opportunity to further her music supervising experience

Follow:
http://twitter.com/justvonw
---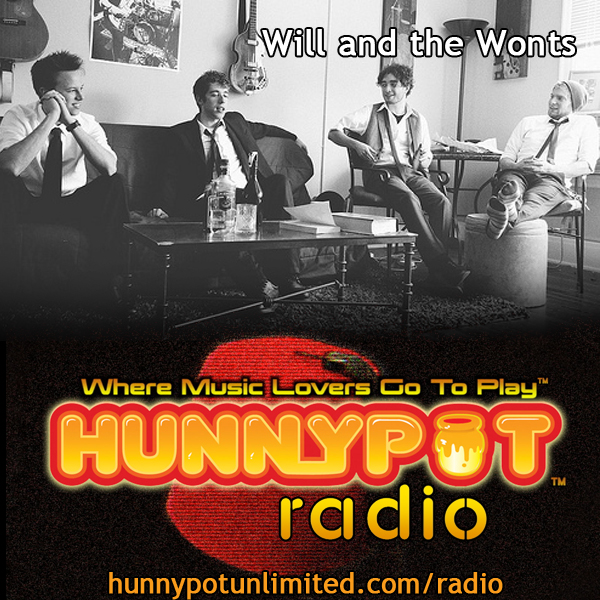 WILL AND THE WONTS 
LA based folk-rock, pop quintet the Will and the Wonts may be the best-named band in modern music. From the foot-stompng to the heart-breaking to the thought provoking, Will and company deliver fresh-faced folk tunes that both you and your grandpa will agree on (after all, you and your grandpa already wear the same clothes)." -Tyler (CKTK)


---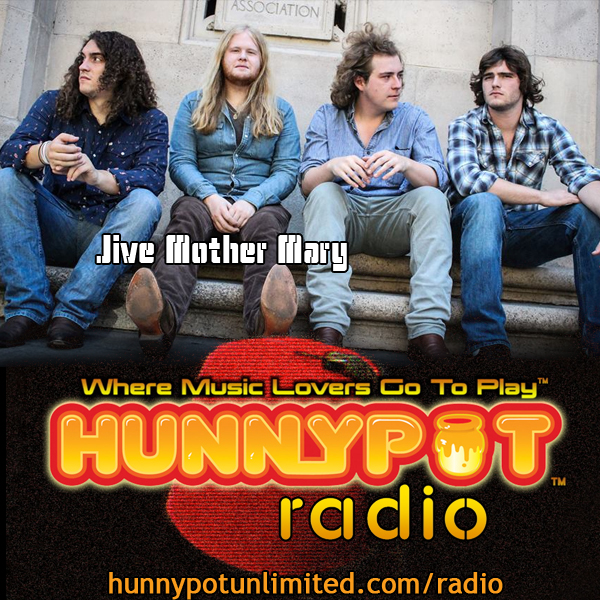 JIVE MOTHER MARY
JMM was started by Mason Keck and Seth Aldridge in 2005 in Burlington, NC. They began performing originally as a Power Trio, playing hundreds of shows and releasing an EP in 2007 and an LP in 2009, both with Grammy-nominated producer John Custer. Playing shows in NC, SC, VA, PA, NYC, SD, OH, and others helped the band to gain a following and hone their sound on the East Coast. In 2010 Their good friend Tyler Schulz moved back to NC from West Palm Beach, Florida, and added his unique style of guitar and vocals. At this time, Will Sanders also began playing bass with the group. In 2011, the band moved to Los Angeles, CA to attend Musician's Institute and give the West Coast their unique brand and Southeastern Rock n' Roll. They are currently in the studio working on their third release.

Follow:
http://twitter.com/jivemothermaryX
http://facebook.com/jivemothermary
http://jivemothermary.com
---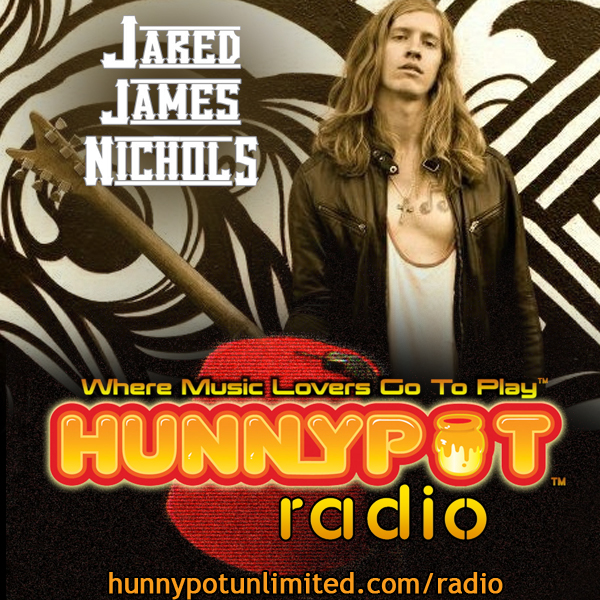 JARED JAMES NICHOLS 
Originally from Wisconsin, he is affectionately described as a shredder amongst his friends and colleagues in Los Angeles where he now resides. Blues and classic Rock n Roll embodied, Jared is as a very welcome addition to the new wave of Classic Rock & R&B influenced acts like Vintage Trouble, Rival Sons & The Stone Foxes with a work ethic and charisma that is virtually unmatched. A graduate of Musicians Institute in Hollywood, Jared won the 2010 Jerry Horton guitar contest, 2011 Les Paul Tribute Contest , as well as Musicians Institute's 2011 "Outstanding Guitarist Award". As of June 2012, Jared's first recording entitled "Live at the Viper Room" EP was released and has been well received among music and guitar aficionados around the world receiving features in both Guitar Word and Guitar Player Magazines. This summer, Jared has been invited to play at the legendary Sturgis Buffalo Chip Festival amongst notable acts The Cult, ZZ Top and Kid Rock. After having a very successful southwestern tour this past March, Jared signed with Sony/MTV 's Hype Music Publishing. In addition, Jared has been causing a buzz with such noteworthy musicians and industry heavyweights as Steven Tyler, Joe Bonnamasa, Producers Eddie Kramer, Jack Douglas and Warren Huart. They are all expecting big things from Jared in the coming months and years.

Follow:
http://twitter.com/jjnicholsmusic
http://facebook.com/jaredjamesnichols
---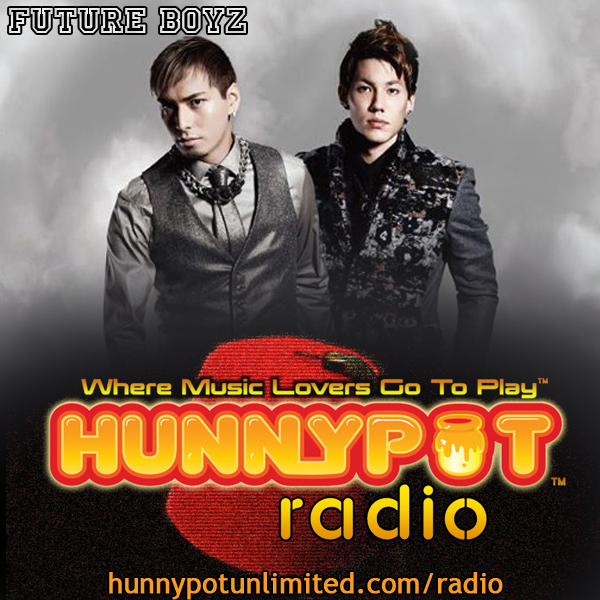 FUTURE BOYZ
LA/Japan dance pop duo, Future Boyz will be premiering new songs off their self-titled EP. The group consists of producer/rap vocalist, Shum and rap vocalist, Wayne.

Follow:
http://facebook.com/futureboyzmusic
http://soundcloud.com/futureboyz