Hot Tub Johnnie and the HP Radio crew once again threw a fantastic show at The Mint last week. For the 270th time, Hot Tub kicked off the show with a fresh set of jams which included new tunes from Sami, Kings of Leon, Das Tapes, The Weeknd, The FiNaTTicZ, July Cruise and many more that you can listen to here.
Our first guest DJ was Andrew Harper of Rocky Road Touring. Andrew sat down for a great interview with Hot Tub Johnnie before laying out a rockin' set of new tunes from Texas based band, Purple, The Happy Hollows, Star & Dagger, Moving Units and many more.
Our next guest dj was Monica Vergel De Dios of the LA music blog, KonstantSurprises as well as working at Spin Media and manager of Arora (formerly Sonos). Monica's set was a mix of electro dance cuts, chill electronic lounge and hip hop including cuts from Azari & III, Disclosure, Mayer Hawthorne, Arora, Cloud, Bonobo and many more.
First in stage we had Arora. An LA band who's new album Bioluminescence dropped just a few hours after they got off stage. They performed using nothing except their 5 voices and their rig of live looping and effects pedals. It was such a different experience to see "electronic" music being made right in front of you. Arora is definitely a band worth seeing live.
Next up we had Parade of Lights; an alt-electro band based in Los Angeles. Their fast-growing popularity brought the fans and we had a full-blown rock show with a singing and dancing crowd. They played songs from their latest EP Born To Live, Born To Love along with their new single "We're the Kids".
Justin Cornwall hit us with his set and got the dance party started. This 21 year old entrepreneur knows how to throw down. He played an eclectic set with everyone from Justin Jay to Radiohead. He's already traveled all over the country, but watch out for this guy, he's going places!
To close out the show, the ever so alluring Katja Glieson took the stage. She performed three songs including her single, "Peek a Boo". She left her home country of Australia at the beginning of the year to record and film her series of cinematic films/music videos.
Huge thanks to everyone that came out to support, perform, and both the The Mint and Hunnypot crews. We couldn't make it all happen without each and every one of you!  07/29/2013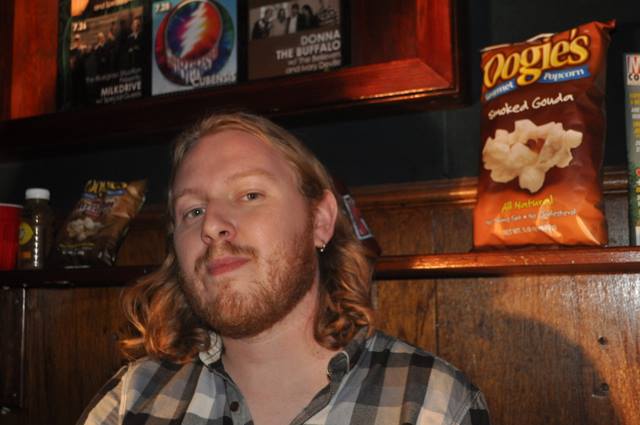 ANDREW HARPER
Andrew Harper has experienced many angles of the music pyramid. He started in 1997 by placing an ad in Maximum Rock n Roll to book touring bands at various DIY venues and clubs in his hometown of Houston, Tx. The first half of the 2000's were spent as a touring musician in various indie rock bands. In 2006 and living in Los Angeles, he started his own booking agency- The Volume Agency that would nurture the touring careers of many bands and DJ's such as Teenage Bottlerocket (Fat Wreck), Young Heart Attack (XL), DJ Blake Miller of Moving Units, and famed west coast House DJ Doc Martin. Before joining Rocky Road Touring in 2012, he held positions in A&R, Producer Management, Music Licensing, and as guest columnist on Hits Daily Double.
---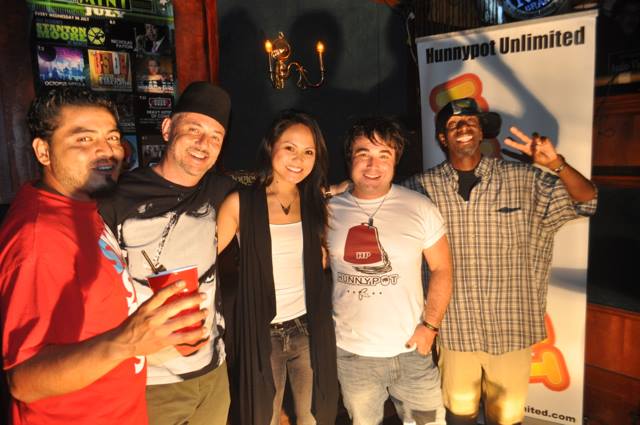 MONICA VERGEL DE DIOS
KonstantSurprises is an LA-based music curator and artist manager, specializing in marketing and promotion full-time. When DJing, KS provides mostly nu disco and electro lounge; then house and hip hop when the time is right. She has worked closely with KCRW's Garth Trinidad on music event company, MojaMoja, and currently manages vocal+electronic group ARORA. In the day, she takes her talents to a top online music media publisher. KS's main focus is to just bring the good vibes. KonstantSurprises is Monica Vergel de Dios.
---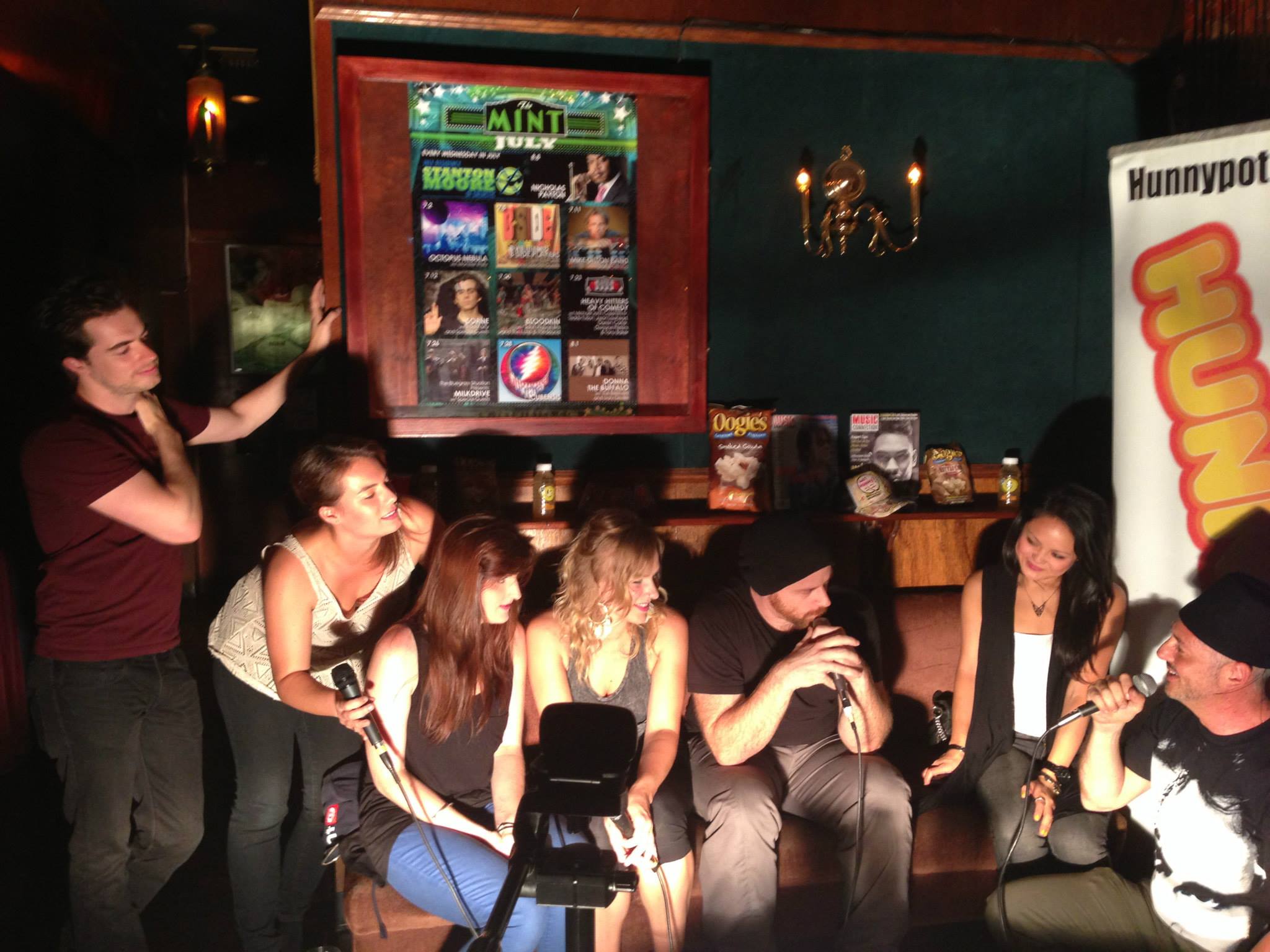 ARORA
LA band ARORA (previously Sonos) appears to be on the brink of a new sound as they gear up for the release of their resonant and addictive new album, BIOLUMINESCENCE. Two years in the making, "Bioluminescence" perfectly demonstrates the cinematic dream pop sound that is ARORA, marrying dreamy vocals with striking production. ARORA takes the album to the stage using nothing except their 5 voices and their rig of live looping and effects pedals. In 2012 they appeared on The Pet Shop Boys' album ELYSIUM.
---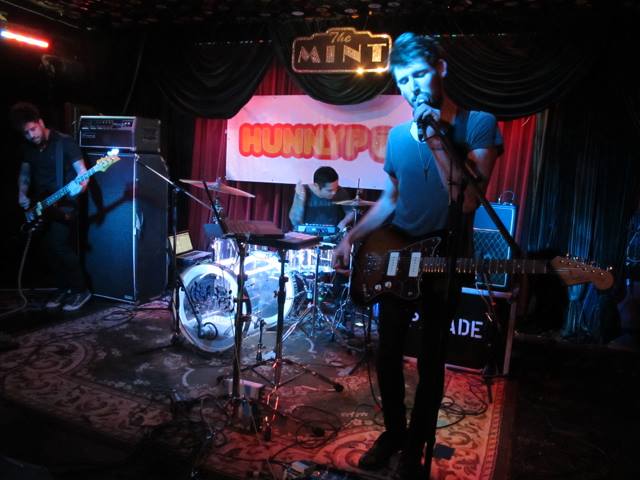 PARADE OF LIGHTS
Parade of Lights are an alt-electro band based in Los Angeles. Comprised of core members Ryan Daly and Anthony Improgo, the group combines equal parts rock,new wave, and shoegaze to create a unique blend of 80's influenced pop drawing on inspiration from artists like U2, Depeche Mode, M83, and even Madonna. Recent music film and TV placements have gained the band considerable attention from music and TV insiders, not to mention a legitimate core group of dedicated fans. The exposure along with POL's hook-laden songs and entertaining live show, led to a publishing deal December 2011 with Imagem Music. The band's latest effort, an EP entitled "Born To Live, Born To Love", was released in September of 2012…
---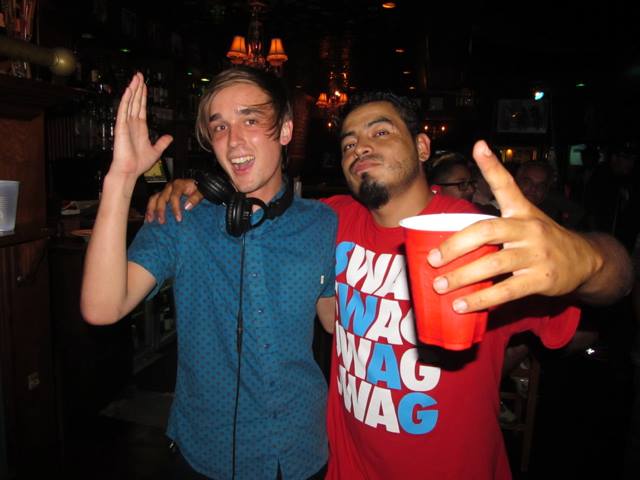 JUSTIN CORNWALL (DJ SET)
Justin Cornwall, DJ/Social Media-ist/Event Production, 21 year old music entrepreneur, is one of the younger contenders in the Los Angeles events scene. Starting at 16, as an intern for a major record label, working his way up the ladder of music business, Justin has seen many faces of music. He has traveled the country multiple times as a tour manager, been a part of some of the countries biggest festivals, but always ends up back in sunny California. Justin manages accounts for several artists, weekly events, production teams and takes care of his own. He has the know how on how to successfully take care of your audience at 2 AM after a show, or during those months while hiding away doing recording.