The power of NEW MUSIC DISCOVORY was fully displayed at Hunnypot's second to last gathering of 2022. Full show audio and photos at the links above. 11/28/22
Photos by J. Gray  Mastered by James Coffman   #WhereMusicLoversGoToPlay

TODD BERGMAN (TAG MUSIC)
Todd Bergman is a multi platinum, Grammy nominated Engineer, mixer and producer with 15+ years in the music industry. Recent credits include work with Kanye West on his 10th studio album "Donda", Brandy's "B7", Yo Gotti's "CM10," Wale's last two albums ("folorin 2" and "Wow that's crazy") as well as work with Lil Baby and Da baby. 
In addition to Todd's impressive list of clients, Todd has used his experience to develop and guide the sound and careers of independent artists under the banner of TAG Music, an artist development company based in Los Angeles. 
WEBSITE  FACEBOOK  TWITTER  INSTAGRAM  
---

KOVEY COLES
Producer, multi-instrumentalist, and songwriter Kovey Coles creates lush, guitar-driven music. His soulful sound is inspired by his southern roots - he comes from Virginia - while also incorporating the polished songwriting and production influences from time spent in New York, Los Angeles, and Tokyo, Japan. Lyrically, Kovey Coles' earnest songwriting addresses self and society, displaying a level of consciousness that comes naturally to the former Ivy League student. In the vein of other left-of-center creatives like Childish Gambino, King Krule, Steve Lacey and BROCKHAMPTON, his eclectic sound incorporates wide reaching musical styles from jazz and electronic to funk and indie rock. 
Kovey Coles has released two self-produced EPs, a collection of singles called "Hot American Summer" which documented turbulent societal and personal challenges during summer 2020, and is currently releasing a new single every month as he builds towards his next large project. In 2022 Kovey enjoyed viral moments for his guitar playing and instrumental videos on TikTok, and had his debut performance at SXSW festival in Austin, Texas. The nomadic Virginia-native has lived in Harlem, New York, Tokyo, Japan, and now resides in Los Angeles. Kovey is also one half of the electro-R&B duo Browni.
WEBSITE  INSTAGRAM  TIKTOK  SPOTIFY  APPLE  YOUTUBE
---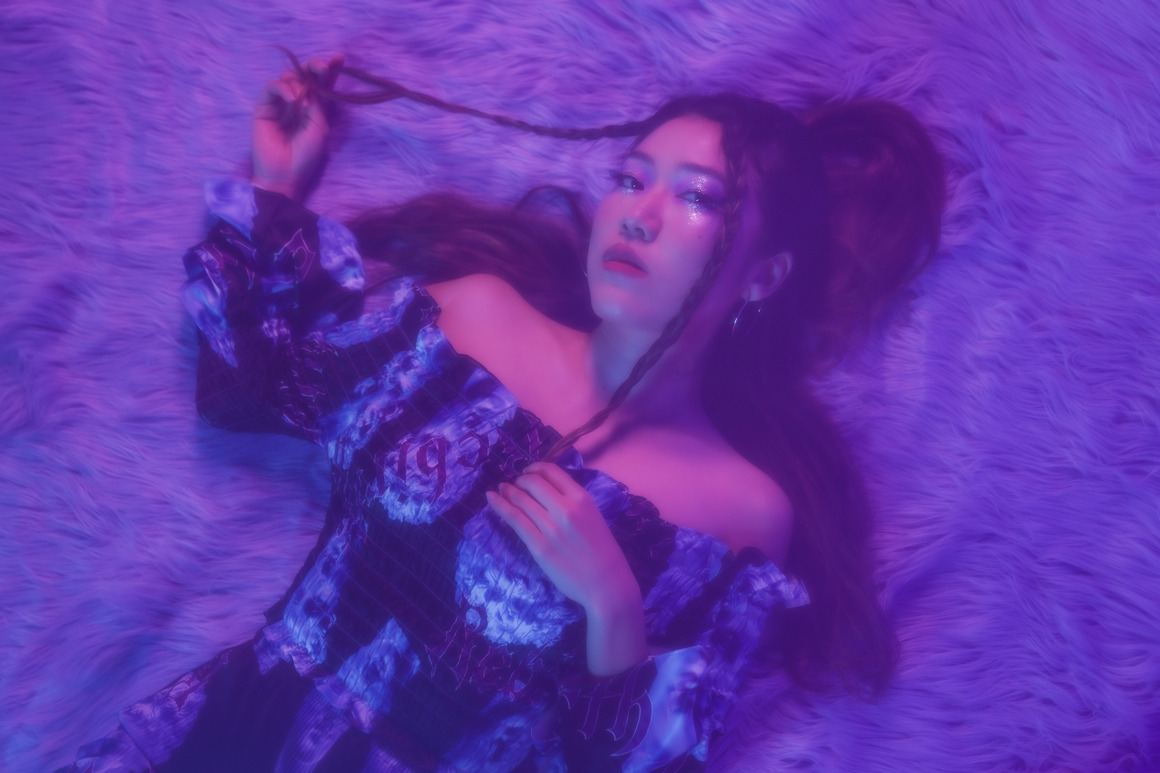 YOONHA VERSE
Yoonha Verse is a Los Angeles based singer-songwriter whose sultry, ethereal vocals immediately draws you into her music that fits somewhere between alternative pop and left-of-center R&B. She recently released a visual EP called 'Loners N Lovers' which weaves her love for music and storytelling into a cohesive project.
---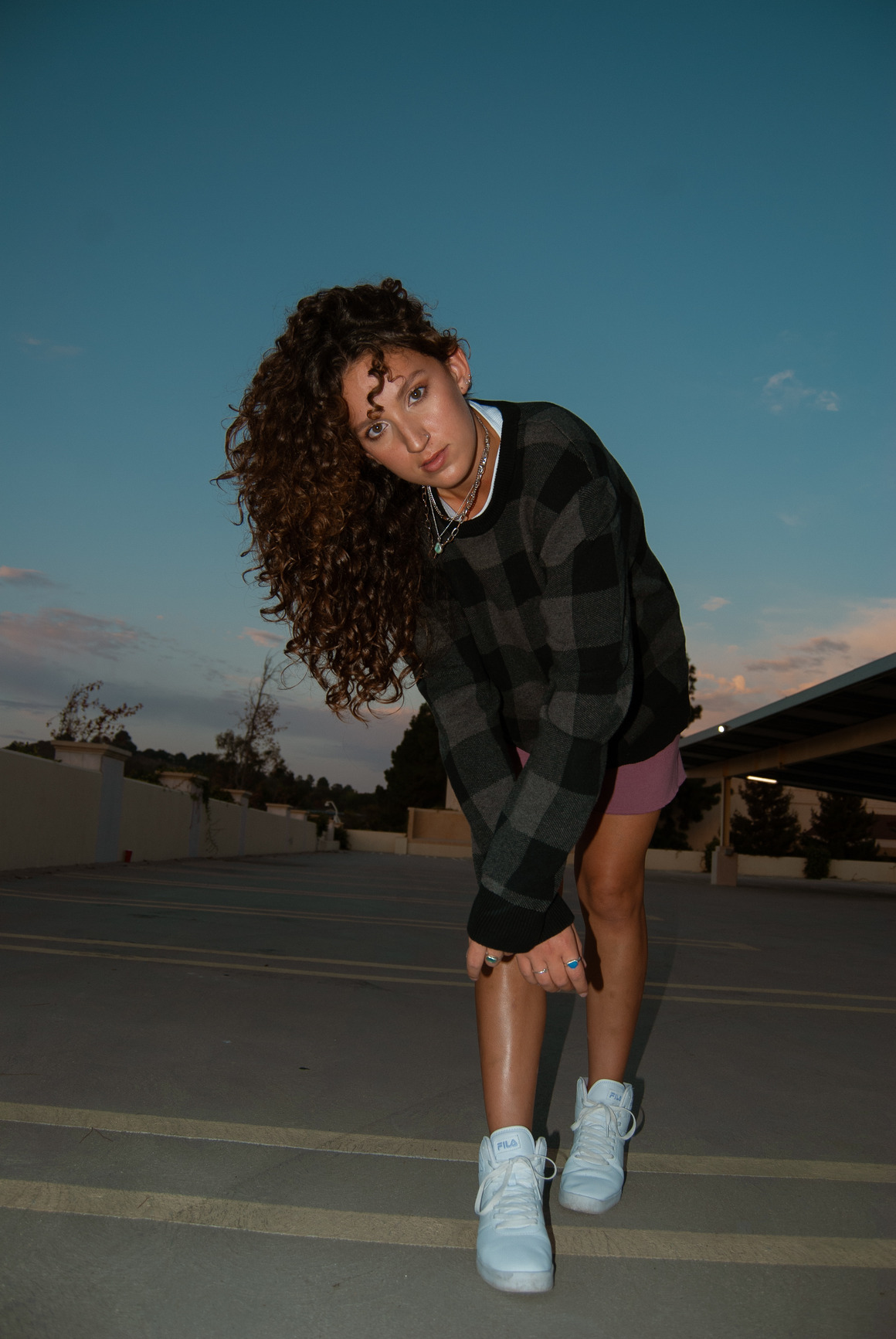 ryn
ryn, short for Camryn, has been killing the game as an independent 21 year old indie pop artist.  Bringing the energy to the stage since she started performing at 15, her music has indie rock vibes that keep everyone in the room dancing.  Being a dancer her whole life, there's never a dull moment when she's onstage.  Rocking her trademark power suits, she says she's never felt more herself, more sexy or confident than when she's sporting her suits.  She keeps it real on and off the stage with lyrics that speak truth and honesty, connecting to the deepest parts of herself and her fans.
Her socials have been growing steadily with an engaging, supportive fan base as they've been eating up teasers of her new singles.  Watch out, with her drive, dedication and passion, this girl is going to be on billboards in no time!

SPOTIFY  FACEBOOK  TWITTER  INSTAGRAM
---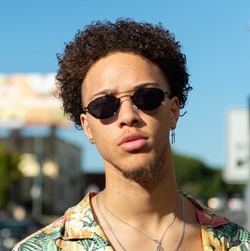 BigTreeSteve
Since he could crawl BigTreeSteve only knew  one pace - fast. 
Born near the speedways of Daytona beach Florida his upbringing is as breakneck and driven as his roots. Brought into this world by music loving parents, as a child Steve moved across the country soaking up the influence of American music and popular culture at every turn. Learning the piano at the tender age of 5 and later guitar and bass as a teenager playing in bands; Steve was relentlessly persistent of his musical abilities.
Steve's cross country journey eventually landed him in the San Francisco Bay Area where he immediately began creating and releasing songs, collaborating with up and coming Bay Area artists such as 24k golden, Nef The Pharoah and Caramel Express while simultaneously beginning his higher education in music and art at the Academy of Art University San Francisco.
Big Tree is not just a name for Steve. Standing six foot four inches, he towers physically with chiseled features and a gentle nature. His looks have given him the opportunity to walk for the critically acclaimed Argentinian clothing brand "Gaucho" in the world famous New York Fashion Week 2022.
These impressive accomplishments underscore Steve's work ethic. At only 21 years of age Steve is just getting started - He quite literally Can't go slow.
WEBSITE  SPOTIFY  INSTAGRAM  YOUTUBE  FACEBOOK  TWITTER