OHH WHAT A NIGHT!!!
Hunnypot Live Show #483, another night of musical diversity with co-host Eric Zeigler. headliners The London Loves (Electro/Pop duo), FENCER (alt-rock trio), and Zeus Rebel Waters (The King of St. Louis Hood Pop). Afterparty short and sweet, surprise performances by Ill Bleed Millz, YerrtyG, Law Musiq, TK The Grate, Ayara Senoj and Fliparachee. Come out where music lovers go to play as we get closer to celebrating show #500!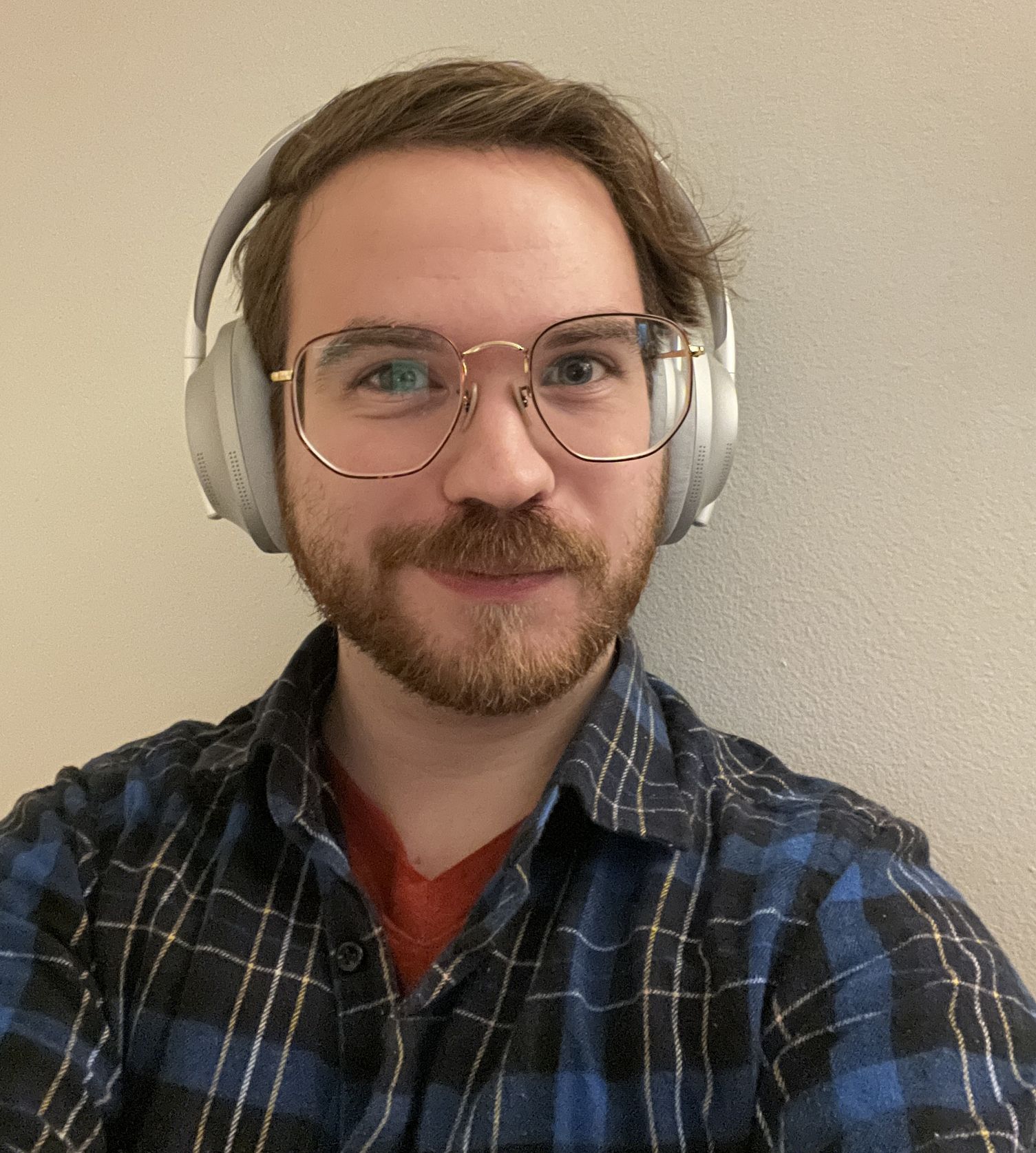 ERIC ZIEGLER (HBO MAX MUSIC LICENSING, CO-HOST) 
Eric Ziegler is a Full Sail University graduate with a Bachelor's of Science in Music Business and an Associate's in Music from Frederick Community College. He is currently a Committee Coordinator for the Guild of Music Supervisors, as well as a Music Licensing Assistant for HBO Max.

Versed in multiple instruments, it was clear from an early age that Eric wanted to be involved in the music industry. It was after high school that Eric decided to get his Associate's degree in Music and also get into the local music scene. During this time, he headlined and performed at many major venues across the east coast. Here, he learned about marketing, merchandising, tour management, artist management, sponsorship deals, and branding. After years of performing shows, Eric discovered Music Supervision while attending Full Sail University. The ability to merge music and media, and to help hone the vision of the director and producer, really spoke to Eric. It was then that he knew he had to pursue this craft. And so, he started doing freelance Sync Licensing, Music Assistance and Music Coordination for a variety of companies such as System 76, Moontown, Music 4 Scenes, 2 Sense Music, Panfurware, and more. Now, armed with knowledge and passion, he is determined to aid in the betterment and future of Music Supervision.
---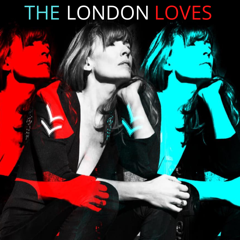 THE LONDON LOVES
The London Loves are an American Indie Electro/Pop duo that create fresh modern music steeped in retro echoes and Lo Fi feel good vibes.
Lesley Goldberg's signature vocals are layered in multidimensional harmonies that create a sound all her own. She gives an audio cocktail of dreamy confidence that oozes cool.
Brian Steckler's vibrant productions and musical landscapes suck you in instantly, catapulting you into new worlds of sound. There is something wildly familiar, yet super innovative that you just can't put your finger on.
The London Loves are the dream in your coffee, one cup and you're hooked. 
WEBSITE  INSTAGRAM  FACEBOOK  SPOTIFY   
---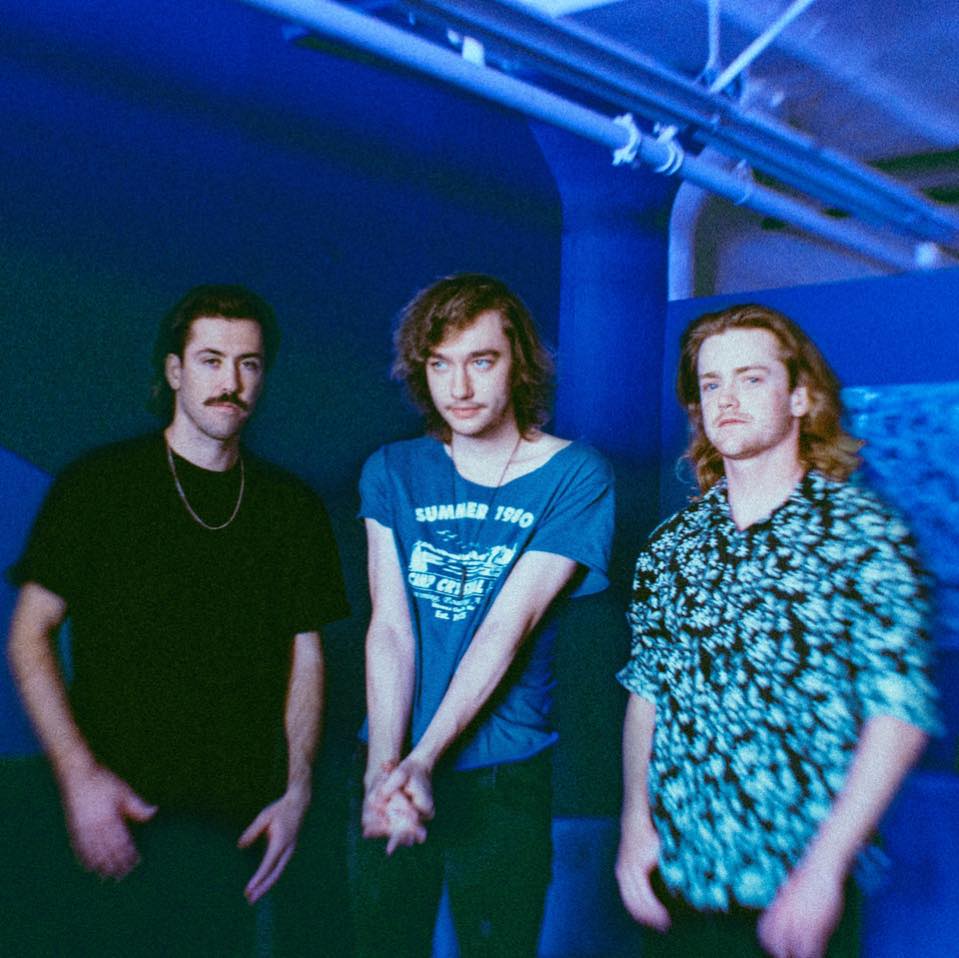 FENCER
Fencer, the self-defined garage opera band, is leading a new era of rock music with their own undeniably, dynamic sound. The Los Angeles-based trio consists of vocalist and guitarist Field Cate, bassist Scott Sauve, and drummer Cameron Sauve. Only two years after their inception, they became fan-favorite openers for notable acts such as Badflower, The Wrecks, and Dead Poet Society.
Tackling the stigma surrounding mental health and its struggles, Field's emotive and frenetic vulnerability resonates with listeners to further solidify the band's electric presence. The trio have racked up an impressive 2 million listens across all streaming platforms, despite having not even released their debut album. Field's synesthesia (seeing music in color), Scott's vigorous bass-lines, and Cameron's expertise in self-producing flow together to create an eccentric style that is certain to become rock's newest novelty.
---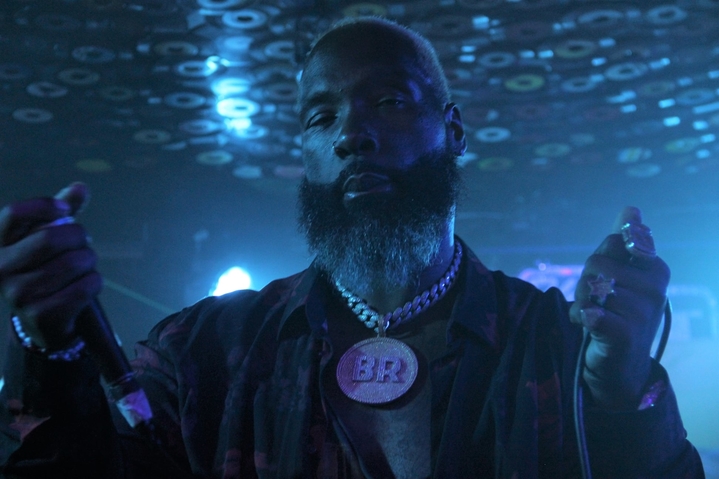 ZEUS REBEL WATERS
Zeus Rebel Waters is an American hip hop artist/songwriter, entrepreneur, single-dad, community leader and philanthropist. The St. Louis native brings a distinct sound and style to hip hop known simply as Gumbo - a gritty blend of all genres mixed with melodic cadence and eclectic rhymes.

The indie rapper brings raw energy to the stage and unleashes it to all his fellow "Rebels" making his live show an experience of high-intensity and positive vibes.
From humble beginnings to Hoo Bangin' Records, Waters has become a major player throughout the bi-state region. Now, the deity rapper is setting his sights on the global market. With business ventures in fashion, film, and community development, Zeus' imprint goes far beyond bars and tracks. Make no mistake, Zeus Rebel Waters is here!
FACEBOOK  TWITTER  SPOTIFY  INSTRAGRAM 
---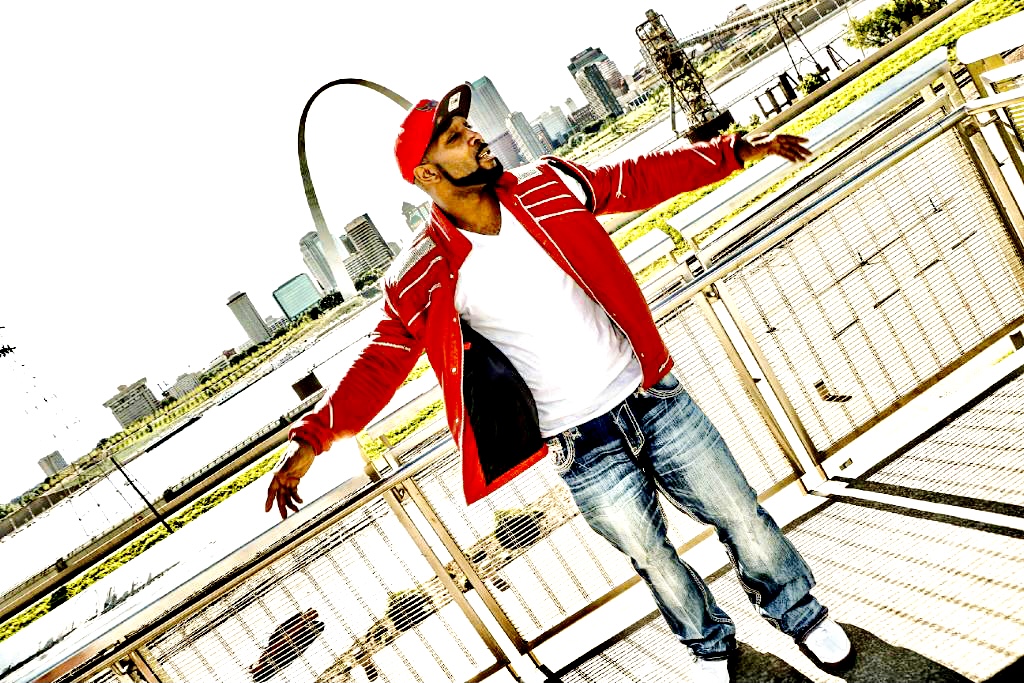 ILL BLEED MILLZ
Rapper Kenric Truitt known as ILL Bleed Millz an up and coming rap star is originally from Saint Louis. Being in the music industry for over 20 plus years now signing to a major label deal with Boi Bentley Enterprises located in Sacramento California.
---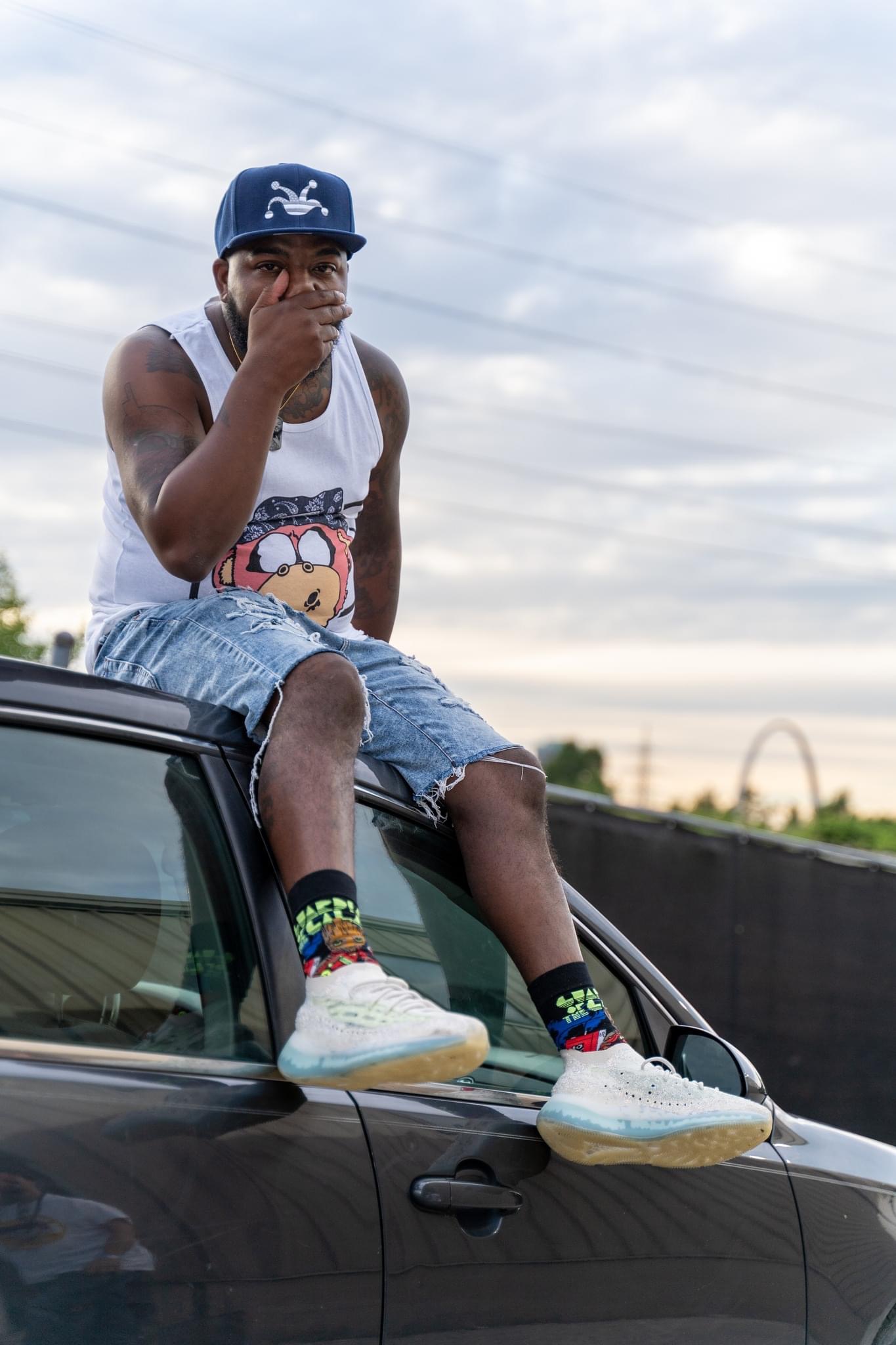 YERRTY G
Yerrty G is an American artist out of North St. Louis with intricate wordplay. On top of his "one of a kind" style of music, he's known as the underground hip hop boogeyman.
---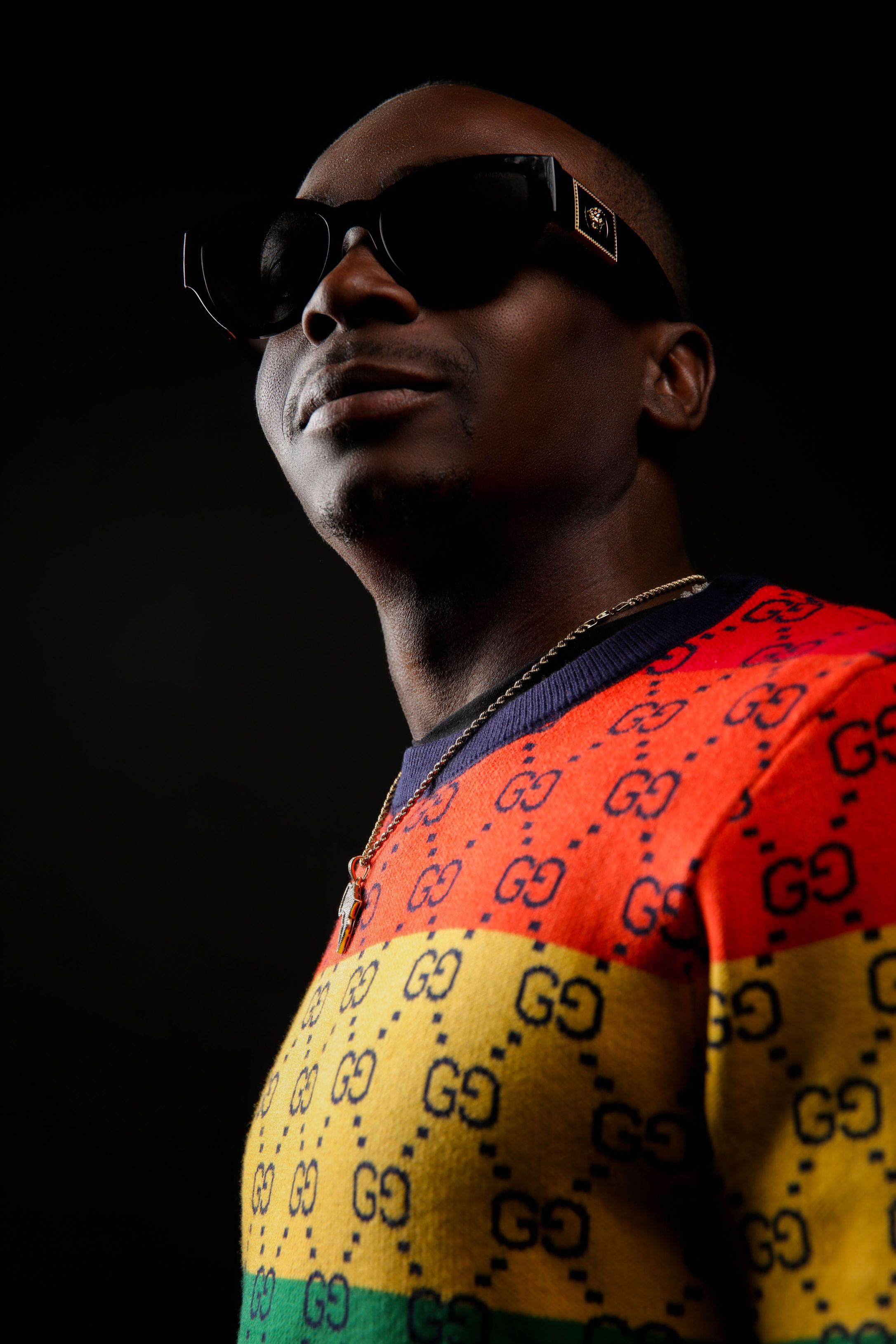 LAW MUSIQ
LawMuziq, aka Bullet is a Ghanaian Afro Beat Artist/Producer.  He developed his love for music at a very young age, which he later as a teenager went on to open his first recording studio '5th Project Studio'. LawMuziq was the co-founder of '5th Project Studio', where he recorded and nurtured the likes of artist(s) Ruff & Smooth, Akwaboah, Gasmilla, Friction, Iwan, 0Fosu, Mob, Kwabena Kwabena, , Eazzy, just to mention a few with his colleagues Cedee and Richard(cedi). He produced some of the best music records between 2004 to 2008. 
After while, he decided to master his engineering skills and further his education by attending Principia College in the United States of America. He graduated in Mass Communication and was the first student to bring audio engineering to Principia College. 
A few years later he decided to head out west to Los Angeles. His time spend in LA is when he transitioned into becoming an Afro-Beats Artist and switched to the name Law Muziq. In 2019 he released his first single "Fire Dance" which went on to be a success in multiple countries. Shortly after he released several other single titled "Ganja", "Lonely", "Feel Alright".
Now, in the beginning of 2023 Law Muziq is set to release an EP titled "Blind Love".  The EP blind love is a journey into the highs and lows of falling in love. 
---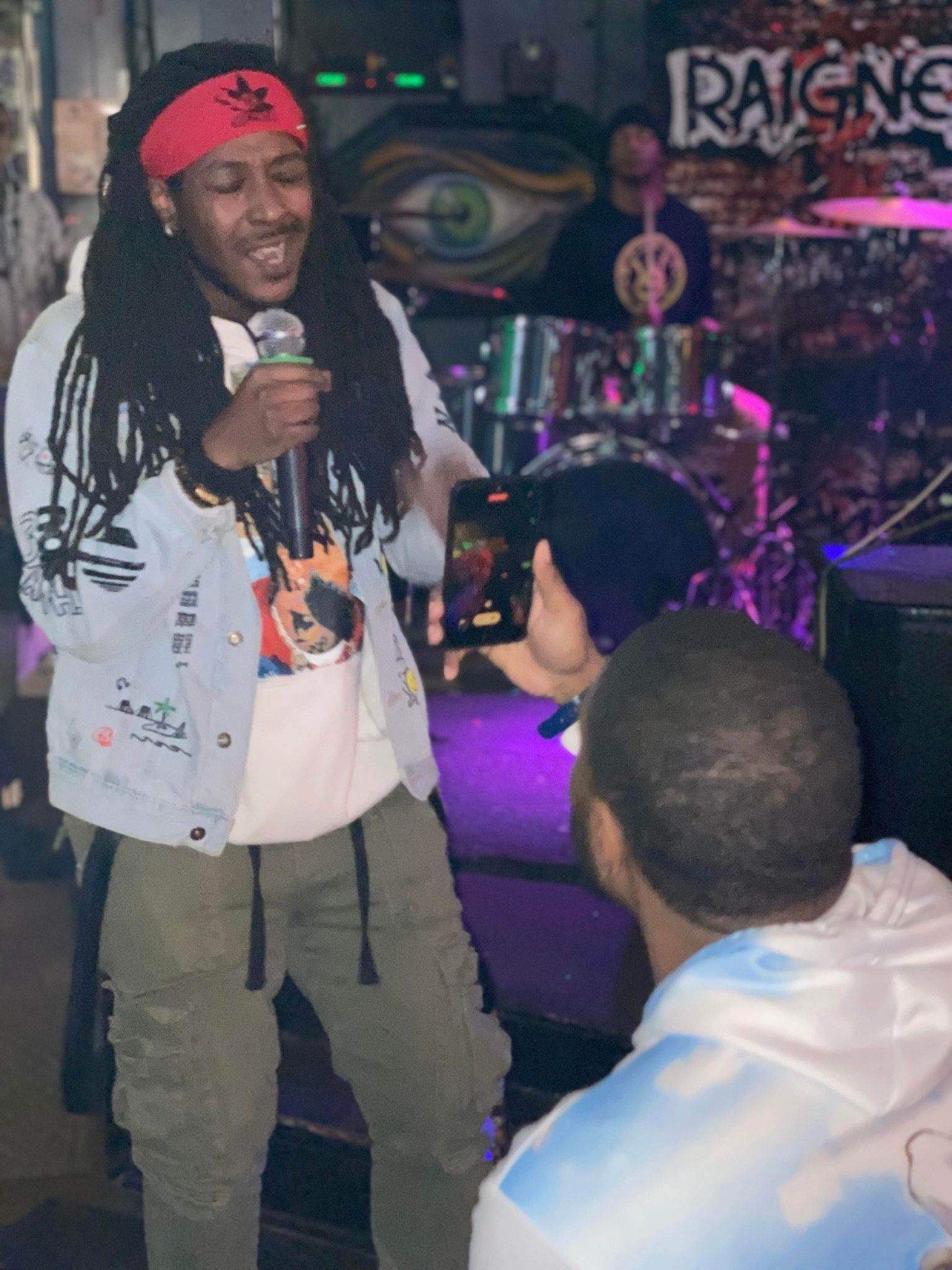 TK THE GRATE
TK The Grate was born in August of 1995 and has been taking the city Indianapolis by storm ever since. TK was born of young parents who were not prepared to take on the responsibility of raising America's next great sensation. Fortunately his loving grandmother took him in as an infant and raised him as her own. For the rest of his young life, TK grew accustomed to the older generations of musical stylings. Greats like Luther Vandross, James Brown, Gladys Knight and Anita Baker sparked his initial love for music and lyrical drama. 
It was at the ripe young age of 12 years old that TK started writing his own songs and honing his skills as an artist. He used those skills not only in the musical world but also to excel as a poet and make a name for himself on the Spoken Word scene. With a flair for theatrics and the talent to match it is no surprise that TK affectionately names his greatest Hip Hop influence as none other than the late Tupac Shakur. At age 15 he used that influence and took his chance to be one of the greats. It was then that he wrote, recorded and released his first single album. 
Over the following years TK continued to develop as one of the greatest wordsmiths his city has ever seen. In 2014 he outgrew his small hometown of Indianapolis and won the National Spoken Word Championship. It was this feat that solidified his credit as a true man of lyrical excellence not only in his city, but in all of America! Nearly 10 years later TK has developed an arsenal of musical and lyrical weapons that little Indianapolis just can't contain anymore. America, steady yourself; TK the Grate may be from Nap Town, but his trajectory is nothing to sleep on.
---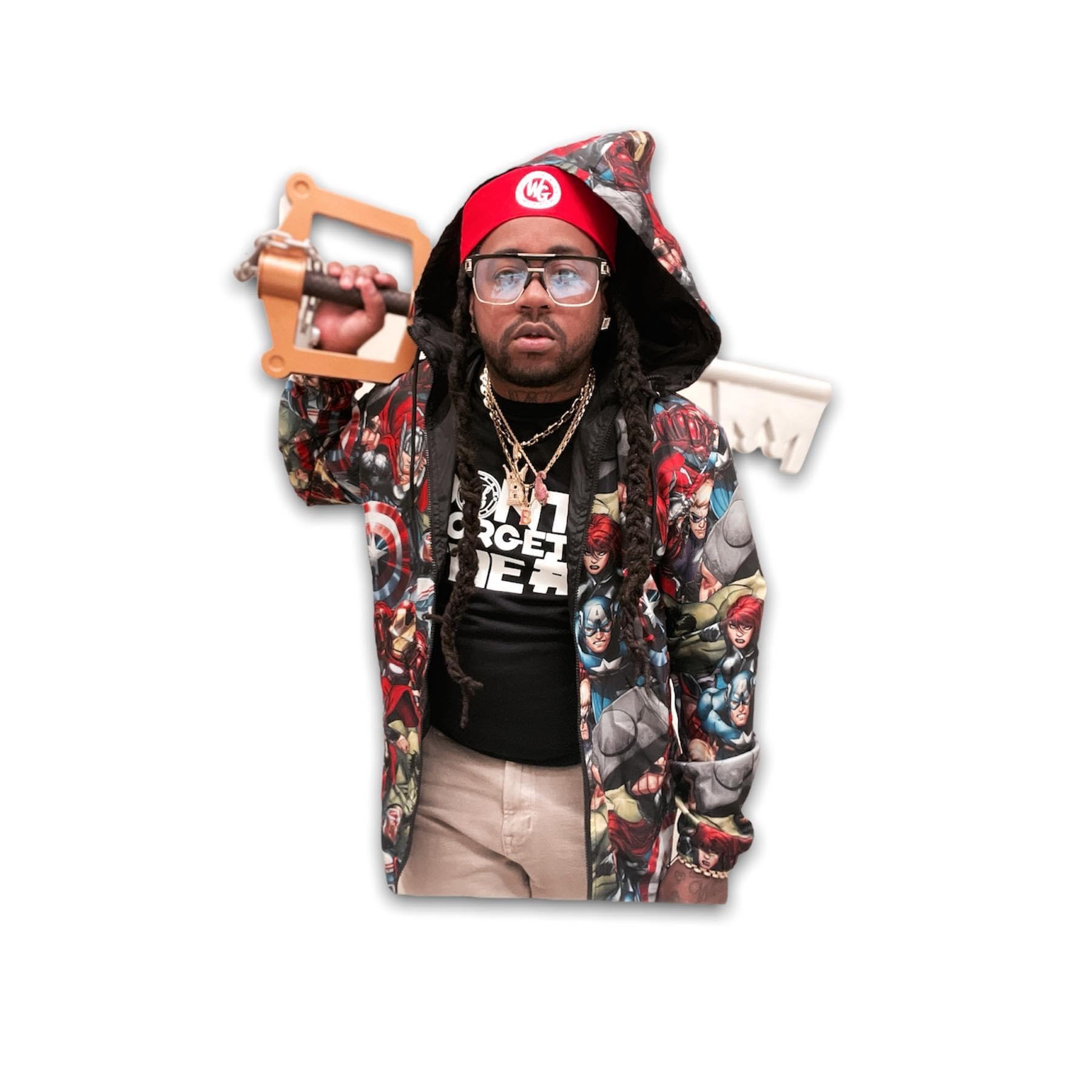 FLIPARACHEE
Weirdo Gang Presents Lavonte "Fliparachee" Daniels. Fliparachee's love of music grew naturally in his hometown of Gary, Indiana. By his teenage years he had migrated to Indianapolis, Indiana. Lavonte was given the name "Fliparachee" because of his fearless tumbling skills. By high school Fliparachee knew music was his passion and he was ready to take it seriously. He began writing, then rapping. Next thing you know he is laying tracks in a studio with his best friend, Hashtag So Weird (#SoWeird). Together they recorded their first original music. Fliparachee had to watch his best friend battle with depression until it took his life. Immensely hurt, Fliparachee vowed to bring more awareness to depression. The birth of Weirdo Gang and the mission began. His goal is first to bring awareness of depression, (especially in African American men), as well as encourage self-acceptance. Many refer to themselves as weird as a defense mechanism against not being accepted, but in Weirdo Gang you can be exactly who you are and if that is weird you will always be understood. Fliparachee has shared the stage with many well-known artists such as Pleasure P, Paul Wall, Wiz Khalifa and Twista. His energy on stage is unmeasurable as he puts his all into every performance. His love for performing has allowed him to travel the country sharing his message and music.
He has started a concert series, "Most Popular Unpopular Concert," bringing local artists to the stage. The series is based in Indy and has created a platform for all kinds of artists to showcase their talent. Fliparachee is using his platform to create a doorway for other artists.
---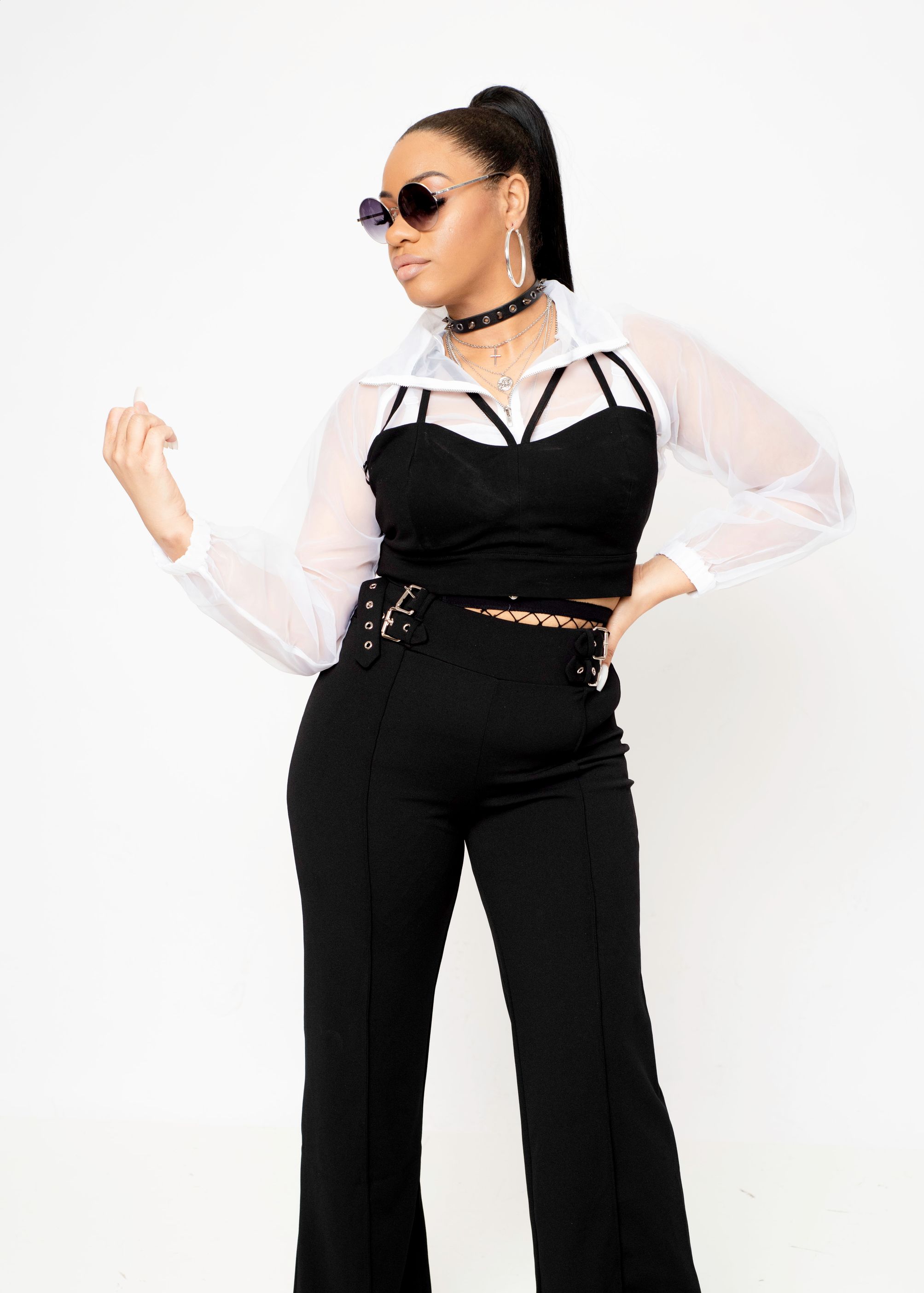 AYARA SENOJ
Indianapolis native Ayara Senoj is a versatile artist who combines creative melodies with her in your face rap style to produce songs that make you feel good. Whether it's a motivational piece or a turn up, you'll have a good time.