The rough-and-rowdy, unruly, and unapologetic sounds that are Casey Miller, and Megan Wise, also known as the Bardyard Stompers, have some rather exciting news for their flock of hardcore fans. That news being their recent signing with Hunnypot Unlimited as of this morning, this hellacious twosome just announced today!
If you are anything like the writers here at the page, than chances are that you are more than disgusted at the sight of what is being marketed as "country" music today. If that's so, then this is the band for you! With a sound that is anything but ordinary, this unique grouping of neo-traditional, outlaw influenced troubadours is one to leave you talking, or cussing the one that gone, and done you wrong. These ass kicking, boot stomping, won't take shit off of no-damn-body Texas roughnecks offer a valid showcase of substance, and integrity. This is a dive, bucket of blood bar band all the way, and we mean that with the utmost respect. With their blatant display of honesty, and tough driving tracks that are destined to have you howlin' along with each verse that flows consistently like the midnight air. They're hell bound, and destined for good times while leaving a trail of broken parts in the dust on their journey forward.
These two have shared the stage with such notable acts as Whitey Morgan, Scott H. Biram, Roger Alan Wade, as well as so many other talented musicians, and bands. Casey Miller wales on the guitar,  incorporating a
raunchy harmonica, and "sings with the power of Waylon and Jones, the passion of Howlin' Wolf, and the darkness of the Man in Black." Megan Wise drives a hard beat, producing a huge, and powerful sound as she pounds away on the skins. Her vocal style is like that of Kitty Wells, and she can swing the Hell out of a guitar any day of the week. The multi-talented, multi-tasking Wise always captivates her audience when she plays guitar, and drums together with less effort than the one-man-bands who talks a good game but just cannot keep up with her. Together, they put on a show like no other, and cause enough raucous to turn the head of any passerby. Now, with the right backing, there is really no telling how far these two can go with their music.
For those of you that are unfamiliar with Hunnypot Unlimited. They operate as a multifaceted music publishing, artist representation, television, film marketing organization that specializes in discovering, as well as cultivating fresh aspiring talents within the music community. The Hunnypot Unlimited brand is quite synonymous for quality music and arts of high standards, and is recognized as one of the premier industry tastemaker sources.
Now be sure to head on over to the official Barnyard Stompers webpage to download, and purchase some quality records that we just know you're going to love, along with some excellent  f***in' merchandise!
Source: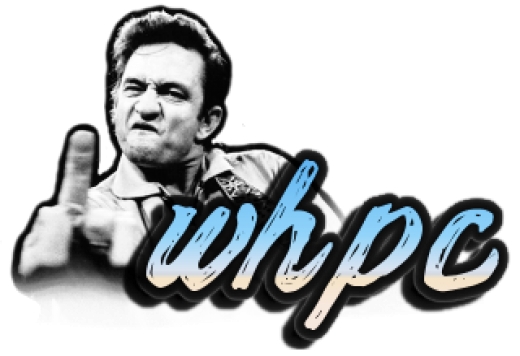 (all songs 100% Hunnypot Sync/Master)

Highway Gospel - The Way Gone - Outlaws With Chainsaws - Rock It To The Moon